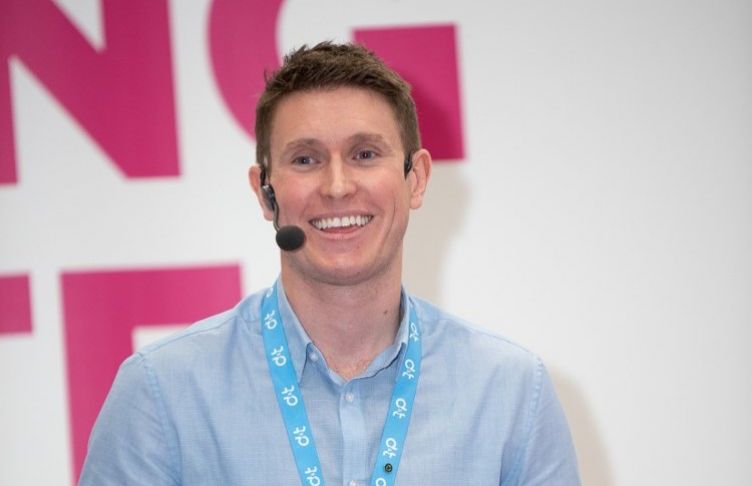 Next month (April 2019), HMRC is making some major changes to the tax system. Making Tax Digital (MTD) is aimed at bringing businesses into the digital age.
What does this mean for franchisees and franchisors? Basically, if your current method of bookkeeping is the old fashioned 'shoebox' approach, this will no longer be acceptable!
However, as we shall see, there are many positives to be gained by having a closer eye on the numbers.
What's required?
From April 1, VAT registered businesses with a turnover above the threshold of £85,000 will be the first to have to keep digital records and submit quarterly returns digitally to HMRC, advising of accounting information such as turnover; cost of goods; salaries; car, van and travel expenses; rent; rates; power and insurance costs; stationery and other office costs; advertising; interest on loans; professional fees; depreciation and loss/profit on the sale of assets; and other business expenses.
The returns will report the figures on a cumulative basis, so the final return in the year will theoretically reflect the annual accounts.

All other businesses (non-VAT registered businesses) will likely be required to do the same from April 2020, although the exact details of this are not yet confirmed - we may see an announcement in the 2019 Budget.
There are a few exclusions due to religion, digital exclusion (no internet access) or if your franchise's turnover is less than £10,000 per annum.
As well as the quarterly submissions, franchisees and franchisors will also be required to make a final annual submission after the end of the accounting period. This will give the opportunity to check prior submissions and include any additional allowances that have not been included previously, eg capital allowances.
Your final tax liability will be calculated based on this final submission and the interim submissions will be used for guidance purposes only. Penalties will be applied if returns are not submitted on time, although HMRC are implementing a 'soft landing' period.
With this move, the government aims to reduce human error and for businesses to provide more accurate reporting. Although it has not been confirmed, there has been some speculation these changes may pave the way for quarterly corporation tax returns to become the shape of the future.
For franchisees and franchisors already using cloud accounting software, the good news is you are ahead of the game. You will be able to make your submissions directly through these systems, therefore your main task will be to keep up to date and once a quarter publish details to HMRC.
This is very similar to how many clients submit their VAT returns, so if you're already doing this, MTD should not have a dramatic effect on your business.
However, if you're not using cloud accounting software, you may need to alter your bookkeeping systems. HMRC has indicated that spreadsheets on their own will not be sufficient, but could potentially be used in combination with HMRC recognised software.
One of the market leaders in cloud-based accounting software is a product called QuickBooks Online, which has a very competitive monthly price. Another big player in the market is called Xero. One benefit of MTD is that applications like Receipt Bank or Expensify means you can let the software do the work and throw away hard copies of receipts.
Cloud accounting is included within certain packages offered by forward thinking accountants, such as d&t, for free, so it may be worth getting a call booked in to discuss this in greater detail.
The time that can be saved on bookkeeping by using these products to their full potential can be enormous. It means more time can be spent working in your franchised business, so this is likely to be beneficial to you and your customers and generate more profit long term.
According to a recent report from software firm Intuit QuickBooks, MTD alone has the potential to generate a productivity gain of £18,000 per year for an average small business.
Business snapshot
Keeping accounts up to date for quarterly submissions on accounting software means you always have a clear snapshot of your franchised business and can monitor its performance more closely. This is where the positives start to come in.
As a business owner, an overview of a balance sheet indicating profit and loss means you can keep a steady eye on cash flow and plan better to grow and develop. You can make more informed business decisions with more up to date metrics on business performance.
Cash flow can be managed better too. If you know what's coming up, you can plan better to put money aside for marketing, training or purchasing new equipment.
In addition, it mitigates the risk of a shortfall going forwards. It's also easy to compare one month with another, so the strength of marketing campaigns can be assessed and any weaknesses identified and improved upon.
Tax planning
There's also more opportunity for tax planning, as your income is known before the end of the tax year, enabling you to advise on any planning strategies to reduce your liabilities before it's too late - assuming your accountant provides this service.
The positives
MTD means, if you are not already using cloud-based accounting software, it's time to overhaul your accounting systems. This action will give you a clearer snapshot of your business, enabling further development and optimal future performance. It can help you grow your franchise in an intelligent and informed way.

d&t is a multi award winning team of chartered accountants and expert business advisers to clients in multiple industries, as well as over 100 different franchise networks.
For further information or to arrange an informal chat about Making Tax Digital and business planning visit www.team-dt.com
Our Guide to Getting Started in Franchising
Grow yourself from a franchising no to a franchising pro!