The information you submit via our enquiry form is shared only with the franchise business(es) that you have selected.
The franchise business will contact you by means of email and/ or telephone only to the email address and phone number you have provided.
By submitting the enquiry form you are consenting to send your personal information to the selected franchise business.
You also agree to receive further newsletter email marketing from What Franchise.
Close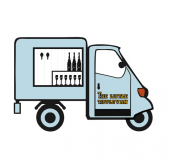 The Little Tipple Van
The mobile prosecco and Italian sparkling wine bar brand
Minimum Investment
£8,500
Expected Revenue After 2 Years
From £50,000 per van per year
About The Little Tipple Van
As an established and successful prosecco van business based in South Wales, The Little Tipple Van is looking to expand nationwide.
The hospitality sector now faces two years of business in one in 2021, with the lost bookings from 2020 being postponed plus new bookings for 2021/2022 there has NEVER been a better time to get into hospitality. These vans are ideal for the new smaller socialising norms, adding something special to parties, family days and weddings. With territories available across the UK, the company is looking for energetic, driven and enthusiastic people who would like to work for themselves as part of the Little Tipple family.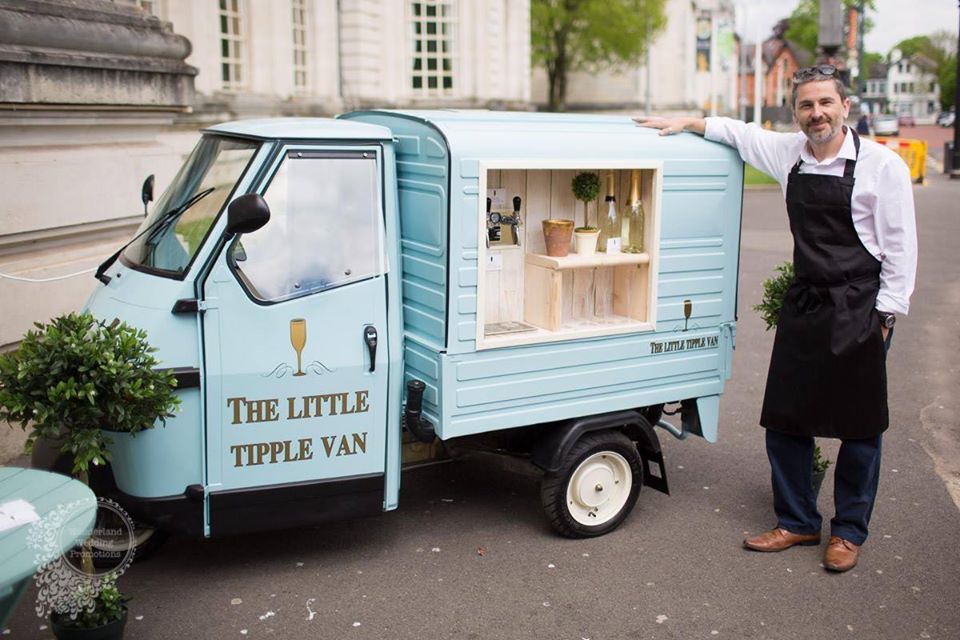 What does a Little Tipple Van franchisee get for their investment?
The Little Tipple Van takes care of everything for you, making starting your own business hassle- and stress-free. Here's what a franchisee gets for their investment:
• Your very own Little Tipple Van, painted in company colours and fully equipped. Although you can drive this, it will not be taxed, insured or have an MOT for road use and therefore, is not road legal. The Little Tipple Van highly recommends that you transport the vehicle in a long-wheelbase van. Of course, you can use the engine outdoors to place your Little Tipple Van for an event or push it should you require the van inside.
• Ramps to transport your Little Tipple Van inside a long wheelbase van. The company highly recommends you install a winch to pull the van inside. The Little Tipple Van can also be towed with any medium-sized vehicle, such as a VW Passat or Ford Mondeo. The Little Tipple Van can supply a custom-built trailer for an additional £1,500 should you not wish to transport your Little Tipple Van inside a van. The company says that in its experience a long wheelbase van would make life much easier, but would be more than happy to discuss options with you.
• Your own custom website. It will have the same layout, design and colours of the company's main website for continuity, but will include your telephone number, address and contact names.
• Your own '@thelittletipplevan.com' email address. This can be accessed via Outlook or through webmail. Login details will be provided with your welcome pack.
• Your own exclusive territory.
• Sales and marketing support. The Little Tipple Van has a detailed marketing strategy to launch and sustain your business. The company advertises nationally and all enquiries generated in your territory will be sent to you within 24 hours. The Little Tipple Van will also support your own marketing activities.
• Branded aprons/polo shirts.
• Personal liability insurance. To take the headache away from setting this up, The Little Tipple Van will happily introduce you to the company's insurer. This year's cover was around £80.
• Help with your personal alcohol licence application, which is a requirement under the Licensing Act 2003. You must be over 18 to apply for this.
• A supply of prosecco, plus other drinks, which can be ordered through The Little Tipple Van's website and is unique to the company's ambassadors (franchisees). The Little Tipple Van operates a loyalty cashback scheme. The company has sourced prosecco based on affordability and taste. It's not the cheapest by far, but its unique taste ensures repeat business while maintaining profitability.
• Business set up. The Little Tipple Van can help you set up a limited company if required, business bank account and assist with VAT registration. The company can also introduce you to an accountant if you do not have one.
• Card payment gateway. You will need to take card payments which are debited into your business account. You can do this via a smartphone, tablet or payment machine.
• Finance. The Little Van Group benefits from its partner's finance facilities, which are FCA registered and will guide and assist you through affordable options.
• Ambassadors can apply to join The Little Tipple Van cashback loyalty scheme. Under the scheme, the more prosecco/alcohol you buy from the company, the less you pay in annual management fees and Little Tipple Van rental.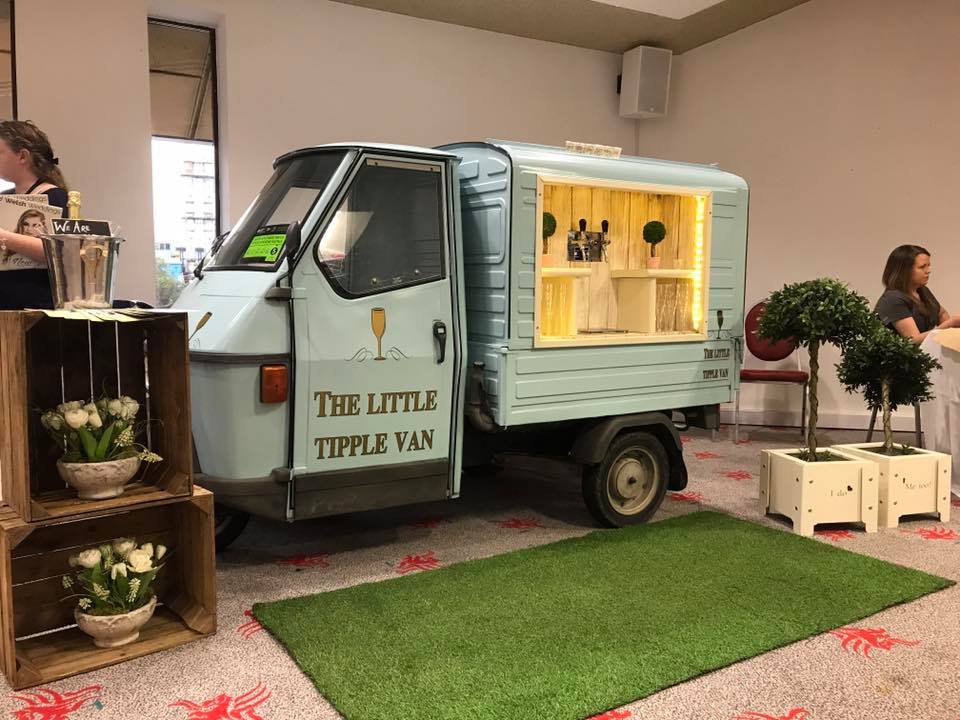 What type of franchisee is The Little Tipple Van looking to recruit?
The company is looking for individuals who are good with people as customer service is key to the success of this business.
Most of the events franchisees will attend are weddings, making people's dreams come true. You need to be a bubbly people person. Some experience working in the wedding industry would be advantageous, but it's not a deal-breaker.
What training and support is provided to The Little Tipple Van franchisees?

The company provides full training and support in all aspects of the business.
New franchisees buddy up with an established franchisee for their first events, so they are not on their own. The Little Tipple Van also supplies you with your stock.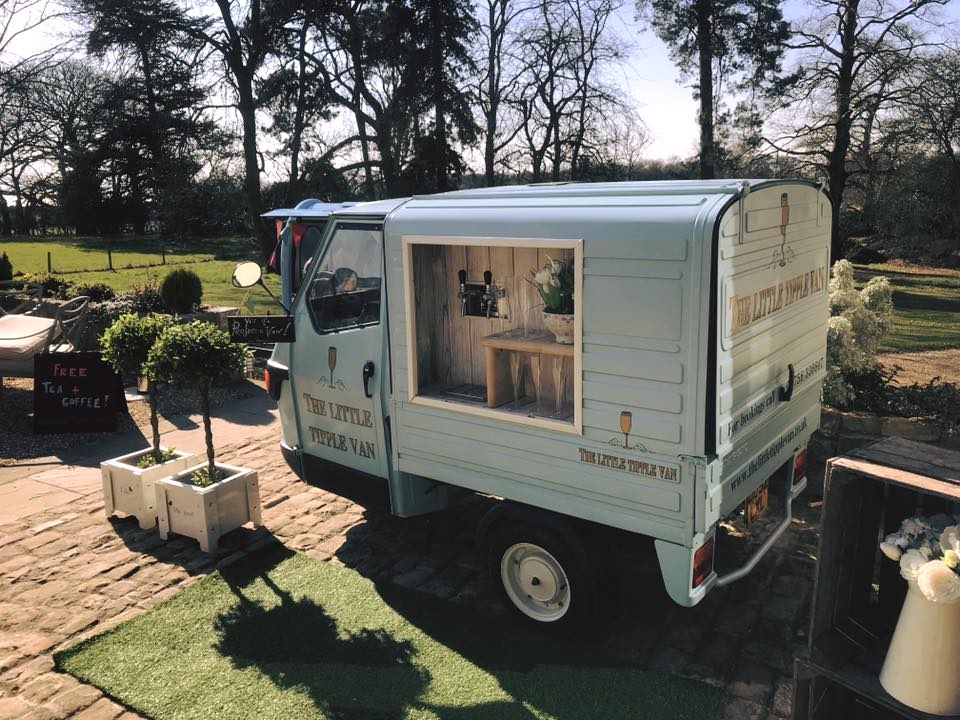 How much does it cost to become a Little Tipple Van franchisee?
The total investment is £8,500, which is the cost of the franchise fee and your own branded fully functional van. The only other fee you pay is an annual management fee of £1,800, which you can pay monthly. Unlike other franchises, Little Tipple Van does not take a percentage of your sales.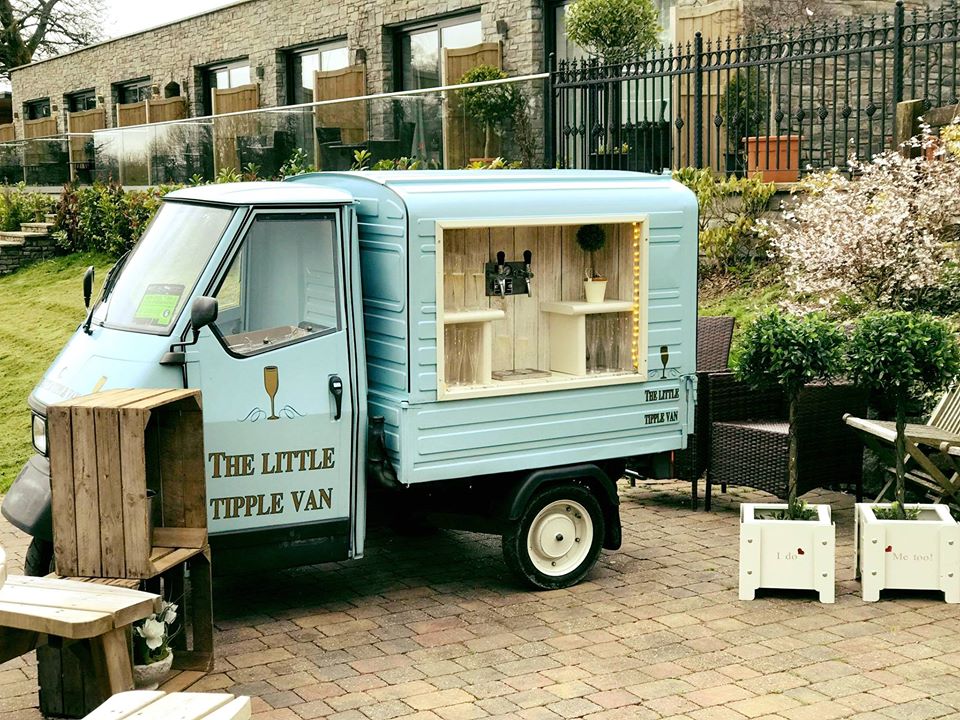 What locations or territories is The Little Tipple Van looking to operate in?
Franchise opportunities are available throughout the UK.
Why is The Little Tipple Van franchise a good investment?
The company receives regular enquiries from customers across the UK that it is currently unable to fulfil, particularly in the south west and London areas.
As a result, new franchisees would be able to start trading immediately with no marketing required.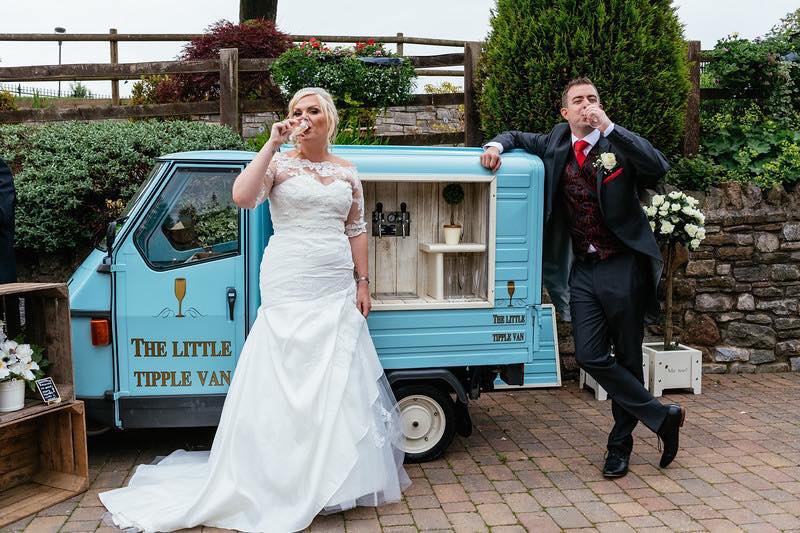 How do I start setting up my own The Little Van franchise?
To find out more, or to request further information on franchising with The Little Van, complete the form below and click on the 'Request Free Information' button now.

Request Free Information
Send a free enquiry to The Little Tipple Van for further information!
Enquire into this franchise today