The information you submit via our enquiry form is shared only with the franchise business(es) that you have selected.
The franchise business will contact you by means of email and/ or telephone only to the email address and phone number you have provided.
By submitting the enquiry form you are consenting to send your personal information to the selected franchise business.
You also agree to receive further newsletter email marketing from What Franchise.
Close
Auditel
Auditel is as a management consultancy that helps financial directors, CEOs and business owners manage costs, drive growth and improve performance
Minimum Investment
£20,000 - £ 37,950
Expected Revenue After 2 Years
N/A
In Brief
Transfer existing skills - take advantage of deregulated energy and communications markets as part of a powerful expert network. Work from home with low overheads and flexible hours - bank funding of up to 70% of initial investment available. Serious buying power provides 40% savings for clients - long term relationships result in repeat revenue. Bring in passive lifetime income by signing clients to the eCommerce platform – earn over £100,000 per annum.
About Auditel
Founded in 1994 to assist companies with the procurement of energy and communications, today Auditel describes itself as a management consultancy that helps financial directors, CEOs and business owners not only manage their costs, but drive growth and improve performance.
As a result of the services it offers, Auditel's network of approximately 160 franchisees are trusted advisers to the clients they work with. Clients can choose to engage a single Auditel consultant or work with a team that is managed by a lead consultant.
Over 3,000 UK businesses and organisations from a range of sectors have used the services provided by Auditel, including those in the restaurant, product design and distribution markets, plus charities and the leisure and education sectors.
Auditel consultants operate independently of the suppliers that partner with the company, thus priding themselves on securing the best deals for their clients. This impartial approach means Auditel consultants are able to build long-term relationships with client companies.
The company has been a full member of the British Franchise Association since 1998. In 2012, Auditel won the bfa's Franchisee Support Award. In 2018, it was named a winner in the CorporateLiveWire Innovation & Excellence Awards.
How does the Auditel franchise model work?
Consultants are provided with a tried-and-tested method of starting their own procurement/management consultancy businesses. They can work on their own, as a husband and wife team, or in a partnership or practice set-up.
The franchise can be run from home, which means overheads are low, as there's no need to rent or purchase expensive office space. It's also flexible, meaning you can choose your working hours to suit your aspirations - whether that's employing staff and working from office premises or using your knowledge from a previous career to work in a sector you're familiar with.
As well as providing management consultancy services, Auditel consultants are licensed to offer the company's Wise ecommerce platform to clients. This service gives clients access to around 200,000 products and services provided by some of the most established wholesalers in the world. Clients who sign up to the Wise service can make savings of up to 40 per cent on their purchases.
All an Auditel consultant needs to do is introduce the service to a client. The Wise support team takes it from there, which means the consultant can earn an income from the client all the time they use the service.
How much does an Auditel franchise cost?
The franchise costs £37,950 (plus VAT) and a minimal personal investment of £20,000 is required. For this, Auditel consultants receive a comprehensive range of tools necessary to run a successful business on top of full initial and ongoing training and support.
This includes access to Auditel's Total Cost of Purchase process and its suppliers, corporate and personal websites, a start-up marketing collateral package, a licence to offer Auditel's Wise ecommerce service, a customer relationship management and lead handling system, an accounting package, print management system and an email marketing platform.
Bank funding of up to 70 per cent of the franchise cost is available, subject to status.
Do I need specific skills to become an Auditel franchisee?
Many Auditel consultants have management experience and are capable business developers. The company looks to recruit franchisees who are self starters and ambitious to be their own bosses.
What do Auditel franchisees typically earn?
The Auditel franchise is scalable and flexible, which gives consultants, such as David Lowe, the opportunity to build a business that will earn them a six-figure income if they desire.
After being made redundant from an engineering company at 49, and frustrated that he couldn't seem to secure interviews for the jobs he wanted, David invested in an Auditel franchise in 1995 in order to take charge of his career.
He was attracted to the company because he had identified the demand for the services provided by Auditel, particularly when it came to securing better deals with utility companies.
Auditel's longest-serving franchisee, David estimates that he's saved clients millions of pounds over the years, which is why he's been able to build many long-term relationships.
The flexibility of the Auditel business model is demonstrated by Stephen Sowerby's story. Stephen has a young family, so needs to balance his career and personal life, which he's able to do by choosing the hours he works as an Auditel consultant.
Being his own boss also means he no longer has to endure the daily commute, which he had to during his five years working for a 'Big Four' accountancy firm.
Where in the UK is the Auditel franchise based?
The company headquarters are in Winchester, Hampshire.
What support and training do Auditel franchisees receive?
Training is offered to two people in the franchise business.
Comprehensive training manuals are provided and all new franchisees are enrolled on a mentoring programme that lasts five years.
There are 78 days of training provided annually. These are supplemented by a number of seminars and workshops, sales mentoring programmes, training videos, and webinars.
Ongoing support is given on a one-to-one basis and is tailored to a franchisee's requirements. Franchisees also have access to head office support and marketing teams, as well as experts within the franchise network.
Regional meetings and an annual national conference are also organised by Auditel, meaning consultants have regular contact with head office staff and fellow consultants.
The company's annual supplier exhibition means suppliers from the energy, telecoms, office supplies, insurance and finance sectors - to name a few - can meet face to face with Auditel consultants, giving them the inside track on what products and services they provide and the benefits they offer customers.
How in demand are the services provided by Auditel?
Turnover is vanity, profit is sanity, but cash is reality, so what modern, forward thinking business wouldn't want to make the most effective buying and management decisions possible, aided by expert Auditel consultants?
In the past five years, sales completed by Auditel consultants have increased by 70 per cent, which highlights the demand for the knowledge they possess. And in an increasingly competitive business world and with companies continuing to keep a close eye on costs and more efficient ways of working, this figure looks set to grow.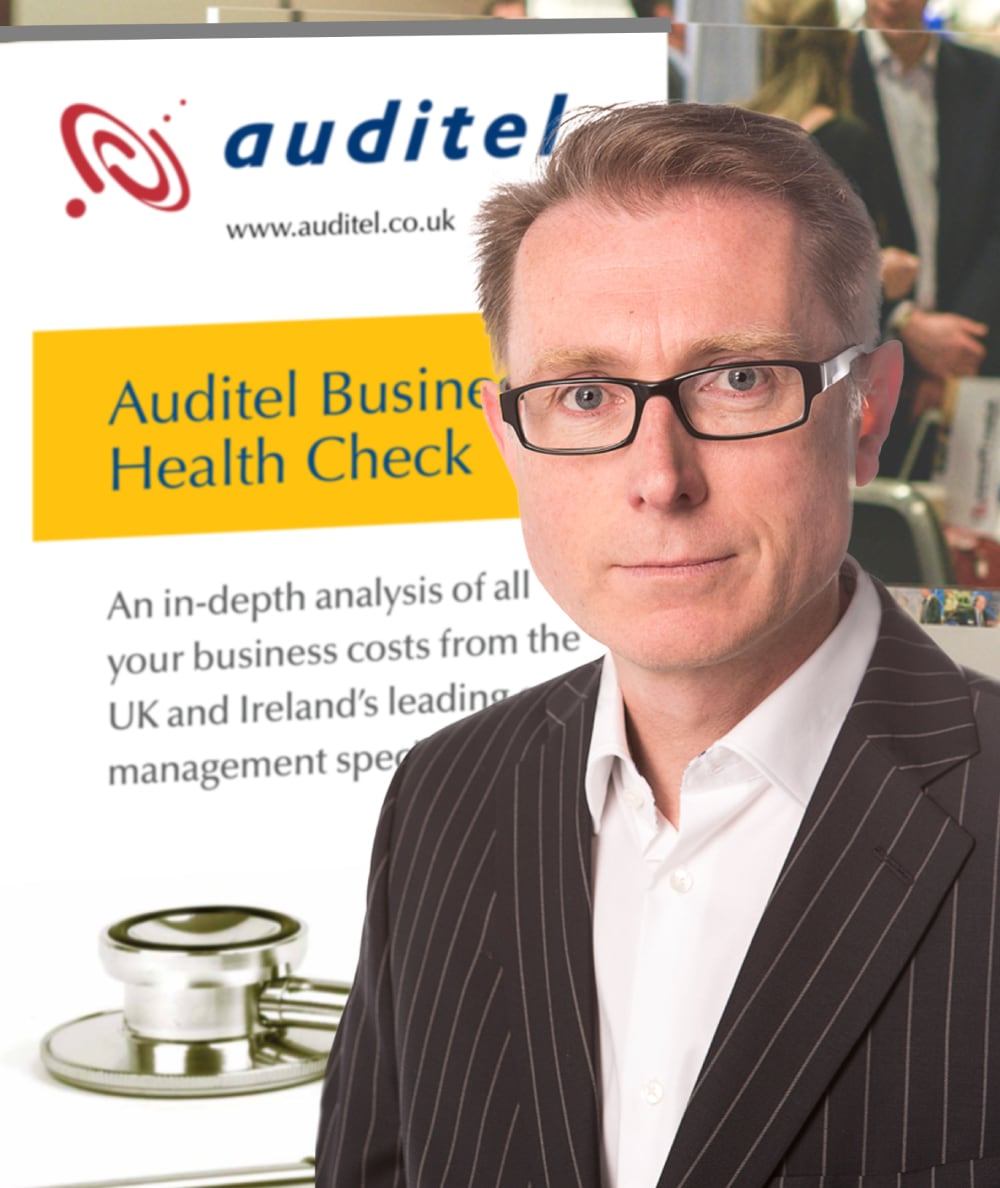 How can I get started on setting up my own Auditel franchise?
The first step to becoming an Auditel franchise owner is to attend one of the company's discovery seminars, which usually take place at its headquarters.
Discovery seminars are free to attend events with no hard sell or obligation to invest in an Auditel franchise. They're designed to give attendees the opportunity to meet Auditel's franchise support team and ask any questions they may have as part of their research into the business.
To find out more or to request further information on franchising with Auditel, click the 'Send Enquiry' button now.

Request Free Information
Send a free enquiry to Auditel for further information!
Enquire into this franchise today