The information you submit via our enquiry form is shared only with the franchise business(es) that you have selected.
The franchise business will contact you by means of email and/ or telephone only to the email address and phone number you have provided.
By submitting the enquiry form you are consenting to send your personal information to the selected franchise business.
You also agree to receive further newsletter email marketing from What Franchise.
Close
Did you know?
Brokerplan has an expected revenue of £100,000 after 2 years!
Request free information in just 60 seconds!
Take the first step in becoming your own boss!
Minimum Investment
£9,000
Business Type
Business & Professional Services
Franchise Fees
£149+ per month + commissions
Expected Revenue After 2 Years
£100,000
In Brief
Fast-track entry to lucrative sector – turnkey opportunity with potential for over £100,000 revenue in the first year. Work from home with just a phone and the business launch package provided. Generate income in weeks - multiple revenue streams include insurance, mortgages and equity release. No annual renewal fees - 12-month contract can be extended up to 10 years. Fully compliant business – FCA registration included and case management team ensure regulations are met.
About Brokerplan
Brokerplan is one of the UK's most trusted finance broker franchise operations, offering business owners a chance to find funding for their ideas from an unrivalled portfolio of high street banks and alternative financing methods, including Peer 2 Peer, FinTech Solution, Revolving Credit and Private Funds. Sourcing loans ranging from a few thousand to tens of millions of pounds, its clients vary hugely, from humble SMEs right up to huge companies employing hundreds of people.
How does the Brokerplan commercial finance franchise model work?
As a Brokerplan partner, you will be trained to become a financial services expert, going on to offer your services to businesses and other organisations in your area and across the country. You will be able to access a vast network of more than five million SMEs, providing core financial products including:
• Commercial Mortgages, HMO and Buy-to-Let funding
• Development funding for builders and property development professionals
• Commercial Finance for buying or refinancing trading businesses
• Short-term or Bridging Finance
• Portfolio Funding and Second Charge Loans
• Business loans to increase a company's general Working Capital and wider Cash Flow support
• Commercial Funding for business growth, including expansion and acquisition
• Alternative Overdraft and Revolving Credit facilities
• Asset Finance, allowing companies to lease or purchase equipment, machinery and vehicles.
Brokerplan has been awarded FCA Principal status, meaning it is fully compliant with and regulated by the FCA, so its clients know that they can trust the company with their financial matters.
You will also be able to generate multiple revenue streams by offering ancillary products including:
• Residential Mortgages
• Self-Build Mortgages
• Business & Personal Insurances
• Pension Led Funding
• Equity Release
• International Mortgages.
Brokerplan operates on a proven business model with uncapped potential for returns, allowing you to net six-figure earnings from just a single case and see healthy returns on your modest investment within the first year.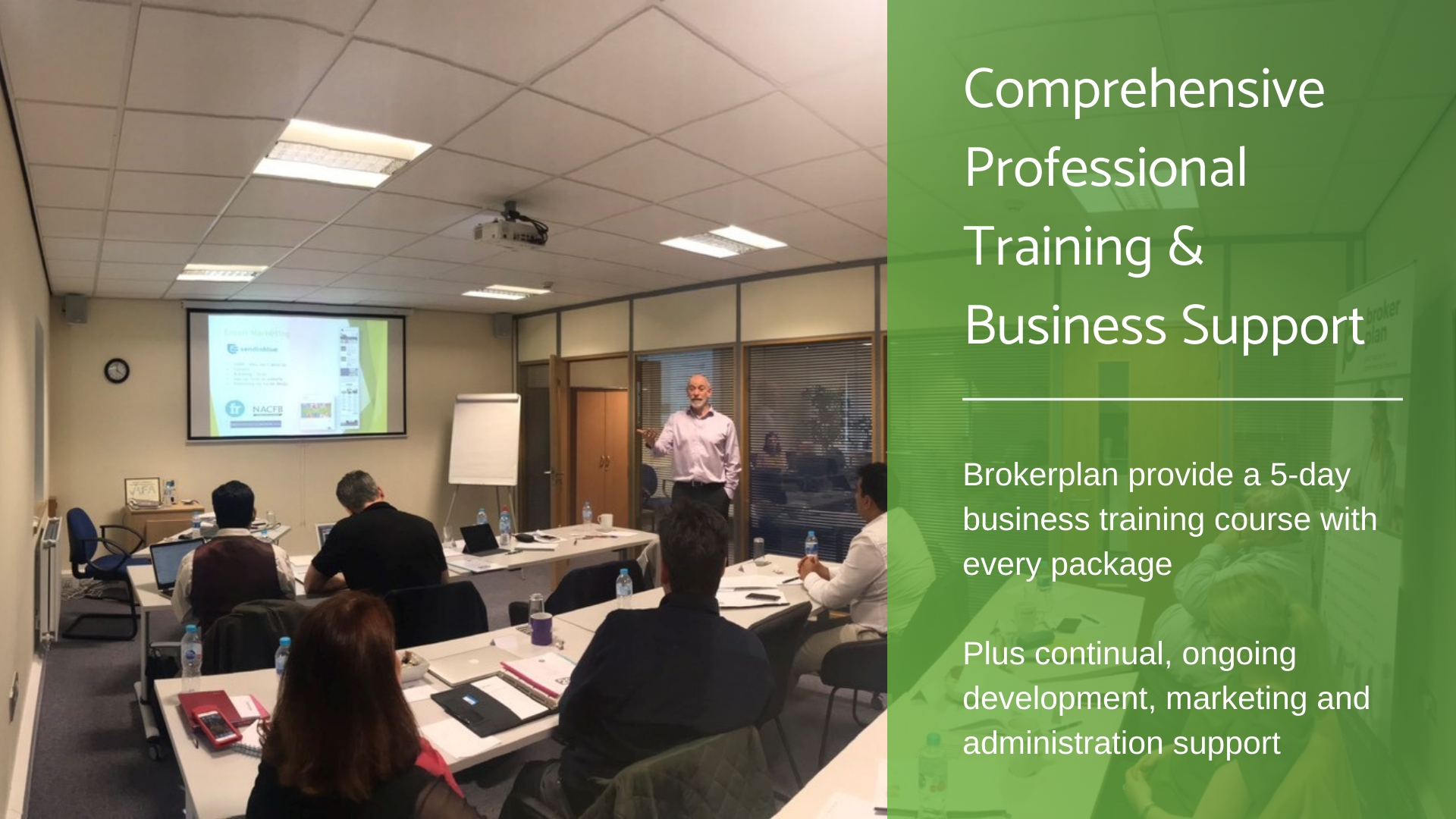 How much does a Brokerplan franchise cost?
Among a wide range of low cost franchises available in the UK, you can join this commercial finance broker franchise for an initial investment of just £9,000 (with investment options ranging up to £49,995), with the potential to generate six-figure earnings within your first year.
You'll be able to operate either as a Registered Individual (RI), Appointed Representative (AR) or as a Directly Authorised business, gaining client trust as you operate under Brokerplan's respected and recognised name. Depending on which option you feel best suits your aspirations and capabilities, you'll take home anywhere from 25 per cent to 100 per cent of your fee incomes.
What is Brokerplan looking for it is franchisees?
Brokerplan is looking for enthusiastic and driven individuals with the desire to build their own sustainable commercial finance franchises. It welcomes people from any kind of business background who are willing to work hard and learn quickly. Currently, it has partners from all walks of life, including food, education, banking, the military, auto dealing, legal services and many more.
Applicants will be invited to one of its no-obligation discovery sessions, where you will learn more about the benefits of becoming a Brokerplan franchisee and work out which package could work best for you.
What locations or territories is Brokerplan looking to operate in?
There are opportunities throughout the UK.
Why is Brokerplan a good investment?

Its expert support and wide range of Finance Broker packages mean that there is an option for everyone. Brokerplan welcomes applicants from any background, without the need for prior experience or qualifications in the finance sector – it is instead looking for enthusiastic and driven individuals, who want to build their own sustainable business.
With years of experience in the industry, Brokerplan provides the support you need to succeed. It kicks off with a discovery session, where it describes the benefits of working with Brokerplan, the incredible earning potential, and each of the packages in more detail. Should you decide to proceed Brokerplan registers you with the FCA and provides you with the training and support required for you to establish and build your own brokerage. It then provides you with access to regular training and CPD webinars which help you develop in your career and network with other brokers.
What is the potential earnings of a Brokerplan franchise?
There is no limit on earnings potential and therefore the rewards from joining the Brokerplan Academy can be significant. With such a wide range of products, it is difficult to generalise, but successful partners working full-time on any of the packages should be able to generate £50,000 to £100,000 p.a. once established.
Did you know?
Brokerplan has an expected revenue of £100,000 after 2 years!
Request free information in just 60 seconds!
Take the first step in becoming your own boss!
On commercial finance projects, £100,000-plus earnings on a single deal is possible. Income projections are available as are interactive revenue projectors which can be used to personalise your own figures dependent on your aspirations, work ethic, product selections and preferences.
Earnings Disclaimer: Results will vary and are dependent on individual effort, activity levels and effectiveness. For this reason, the Brokerplan Academy can not offer any guarantee of future earnings.
What support and training do Brokerplan franchisees receive?
Brokerplan recognises that starting a franchise is a big commitment, and that is why it runs regular discovery sessions, both online and at its head offices. This is an opportunity to find out more and meet the team. Brokerplan would always highly recommend attending one of these sessions if you are interested, as they are a great way to find out more about Brokerplan. It also offers the option to come and visit on an individual basis at a time of your choosing.
As a Brokerplan partner, you will receive a comprehensive training package that will get you up and running as a finance broker in just a few weeks, covering every aspect of running your very own Brokerplan franchise.
As a partner you will receive:
• Commercial finance training taking place online over a week of afternoons to ensure you have everything you'll need to start operating immediately.
• Access to the Brokerplan Partner Intranet, the home of a wide range of tools to assist you day to day in your role as a commercial finance broker.
• A full business launch package, ensuring you are ready to start trading with resources including email addresses, business cards, a full document suite and your own website.
• Systems and sales training to ensure you are confident and knowledgeable in selling property funding, asset finance, business cashflow funding and all the other products you will gain access to.
• Access to Lender Hub, its state-of-the-art sourcing system that allows you to rapidly identify the best lenders for your deals.
• Guidance through your 90-day plan, to ensure a smooth transition into the world of commercial finance brokering.
• The opportunity to access additional income opportunities, including residential mortgages, Wills, Trust and Estates Planning, Insurances and Protections, R&D Tax Relief, Vehicle Leasing and many more.
Further to all of the above, Brokerplan provides a variety of ongoing training and development opportunities so that you can access support in the way that works best for you:
• Webinars with lenders giving you the chance to hear about some of the hottest products in the market first-hand.
• Access to a network support manager who will support you with deal qualification and submission.
• Compliance support and guidance.
• Access to a business development team that will assist you by enhancing your marketing and sales skills so that you can kick start your business and keep it growing to more and more success.
• Invitations to attend regular CPD Network training to keep your business at the top of its game.
• Regular sales and marketing sessions presented by network partners and industry professionals, giving you continual opportunities to develop your sales and lead generation skills.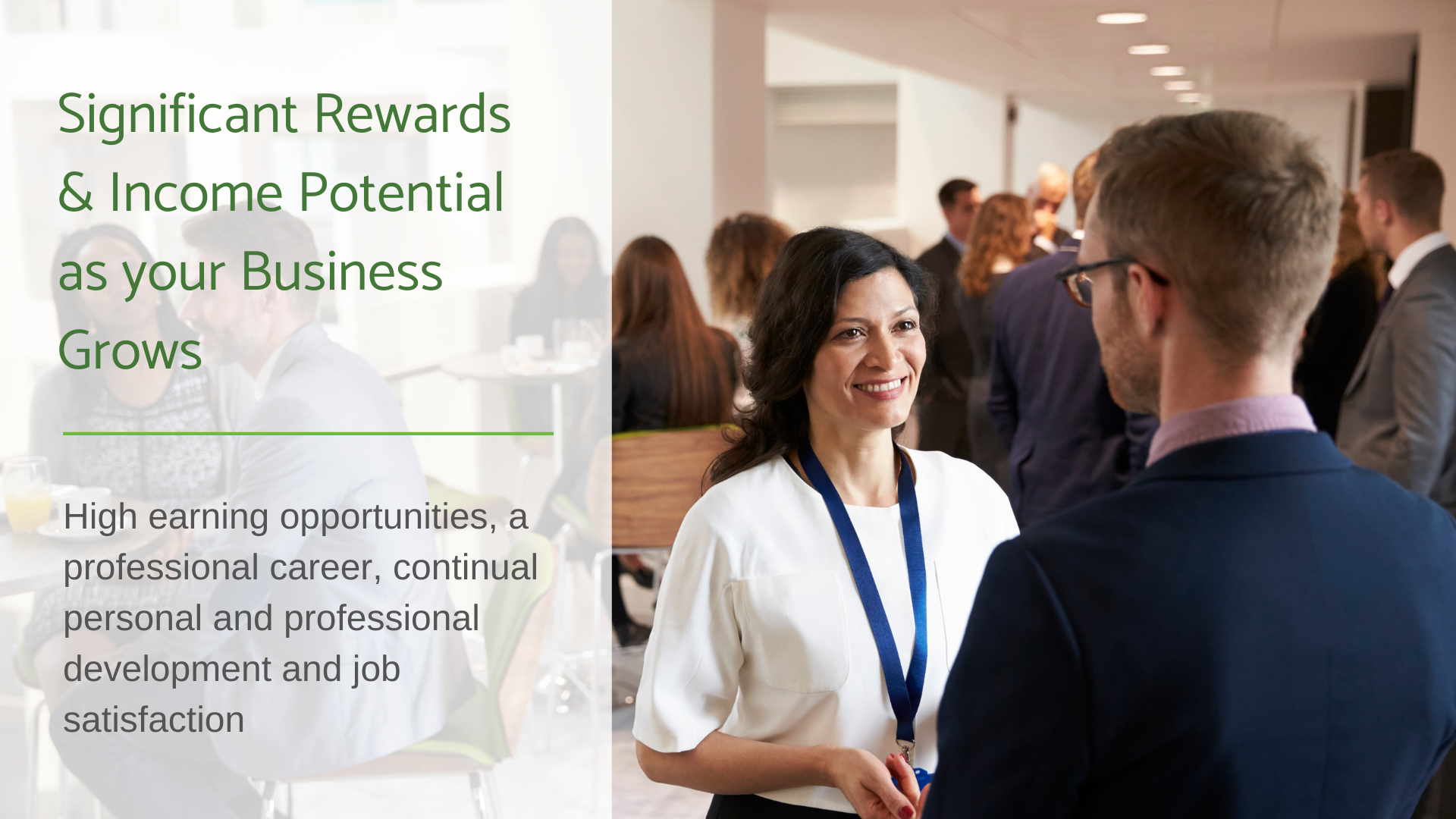 When and where is the Brokerplan training held?
Business launch training is currently being held virtually on its in-house training software due to COVID-19 restrictions. Initial training is over five half-days, additional training dates are provided with selected packages.
Business launch training is usually held at the head office in Selby, North Yorkshire, over two or four days depending on the chosen package.
All delegate costs are included in the support fee, including accommodation. The administration team will be on hand to fully assist you with the travel and accommodation bookings as necessary.
For the next scheduled training course dates please fill out the enquiry form on this page.
What are the franchise terms of agreement and renewal?
The agreement will remain in place for a minimum of 12 months, after which the contract will roll on a monthly basis. No additional investment will be required beyond your initial outlay unless you wish to upgrade to a higher package.
How in demand are finance and brokering services right now?
As a Brokerplan partner, you will be entering a strong opportunity in the financial services market, where there is:
• Reduced lending from the high street
• Stricter criteria, slower decisions, higher rates
• Growth in 'Challenger banks'
• Target market = 5 Million SMEs & Property Projects/Professionals
• CBILS + Factoring + Revolvers + Working Capital etc
• £50Bn+ of 'Non-High Street' Funding - SMEs in 2020* (*Source: NACFB)
How can I get started on setting up my own business?
You can obtain a free copy of the Brokerplan franchise opportunities prospectus by contacting the company or clicking the 'Request free information' button on this page.
Request Free Information
Send a free enquiry to Brokerplan for further information!
Enquire into this franchise today