The information you submit via our enquiry form is shared only with the franchise business(es) that you have selected.
The franchise business will contact you by means of email and/ or telephone only to the email address and phone number you have provided.
By submitting the enquiry form you are consenting to send your personal information to the selected franchise business.
You also agree to receive further newsletter email marketing from What Franchise.
Close
Did you know?
Pink Spaghetti is eligible for funding support!
Request free information in just 60 seconds!
Take the first step in becoming your own boss!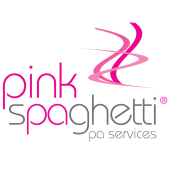 Pink Spaghetti
A Pink Spaghetti franchise is a flexible and rewarding business opportunity
Minimum Investment
£7,995
Business Type
Business & Professional Services
Funding Support
Third party
Total Investment
£9,245+VAT
Franchise Fees
7% to 10% of fees, depending on monthly turnover, plus VAT
Expected Revenue After 2 Years
N/A
About Pink Spaghetti
Pink Spaghetti Franchising was established in 2012 by Caroline Gowing and Vicky Matthews. Having completely proven the Pink Spaghetti concept in their local area, Caroline and Vicky's dream from day one was to establish the Pink Spaghetti brand across the UK.
Pink Spaghetti is an exciting business opportunity. The demand for outsourcing tasks is growing each year and the structure of the business model allows Pink Spaghetti franchisees to take advantage of this large and growing market.
Its client base is wide and varied. From hard-working individuals to micro business owners with limited time available, right through to those people who have the time but simply prefer to do other things, a personal assistant is no longer just for the wealthy. The impact of outsourcing for just a few hours a week cannot be overstated, and Pink Spaghetti's clients appreciate the value it brings to homes and small businesses, often helping them grow.
Pink Spaghetti offers a full business opportunity for franchisees with the right qualities. Pink Spaghetti PAs are the best in the business and with its unparalleled level of training and support. Pink Spaghetti is proud that it has won a number of awards for its flexible franchising model and the support that it offers, including the Workbuzz 5-Star Satisfaction award for the past five years, with an unparalleled score of over 90 per cent each year and it is also in the Elite Top 100 Franchises.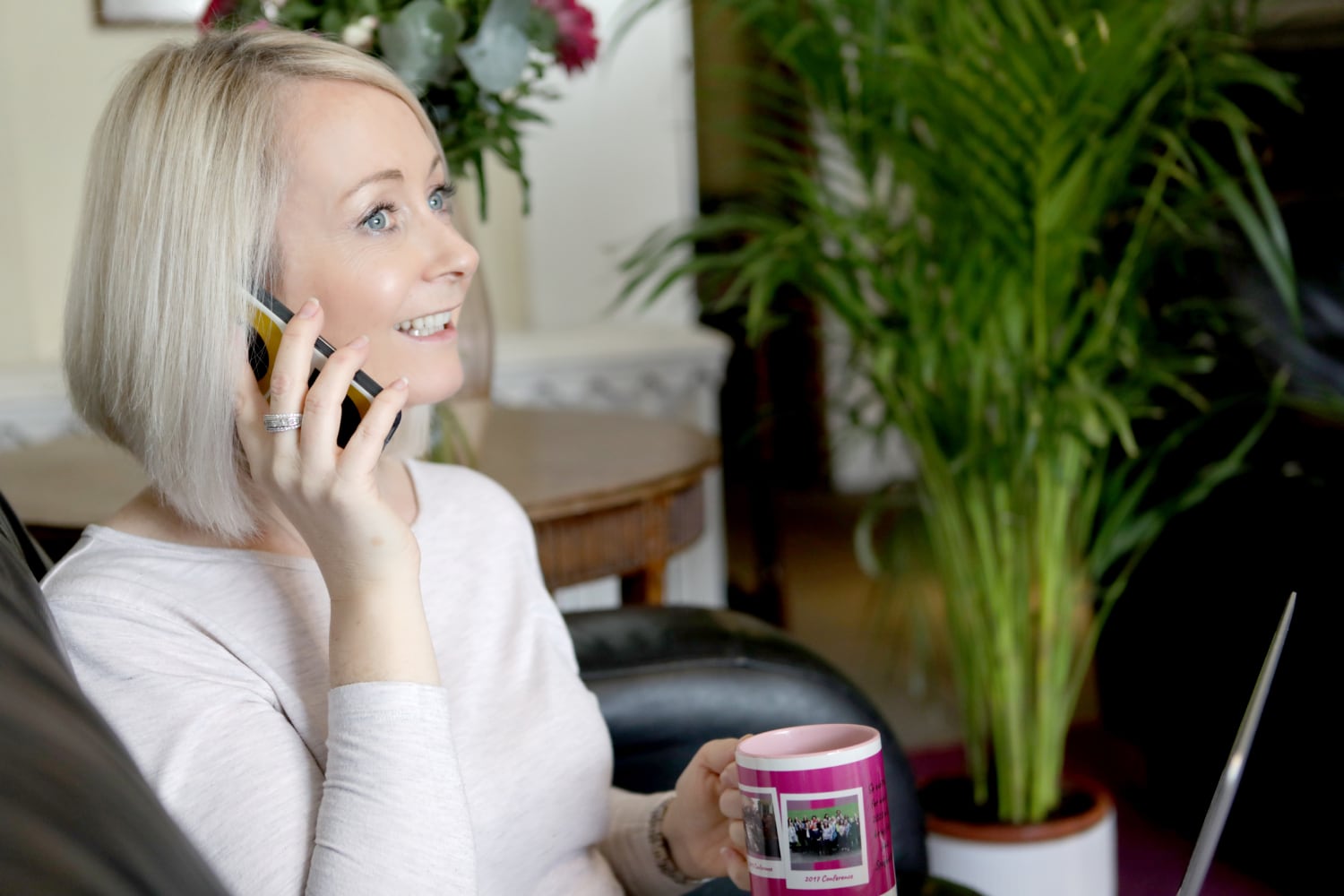 How does the Pink Spaghetti franchise model work?
It all starts with training that takes place at the head office in Cheshire – an initial three days followed by two more approximately a month later. Face-to-face training means you have someone on hand to help with anything you're stuck on, and also gives Pink Spaghetti the ability to bring in outside experts to train you on aspects such as networking. You will be up and running immediately after the initial three days of training and ready to start helping clients and, most importantly, earning money.
As a franchise owner, you will be networking and meeting people across your exclusive territory and finding out tasks you can do for them, on an ad-hoc or regular basis. Your territory is exclusive, so you are not competing with any other Pink Spaghetti PAs for work, thus, fostering a supportive and non-competitive atmosphere within the network. The Pink Spaghetti name and logo are memorable and widely respected, and the branding will make you stand out from the crowd.
Pink Spaghetti charges between £25 and £30 per hour for most tasks, depending on the complexity and expertise required, and also offers some package prices for regular services which are proving very popular with customers.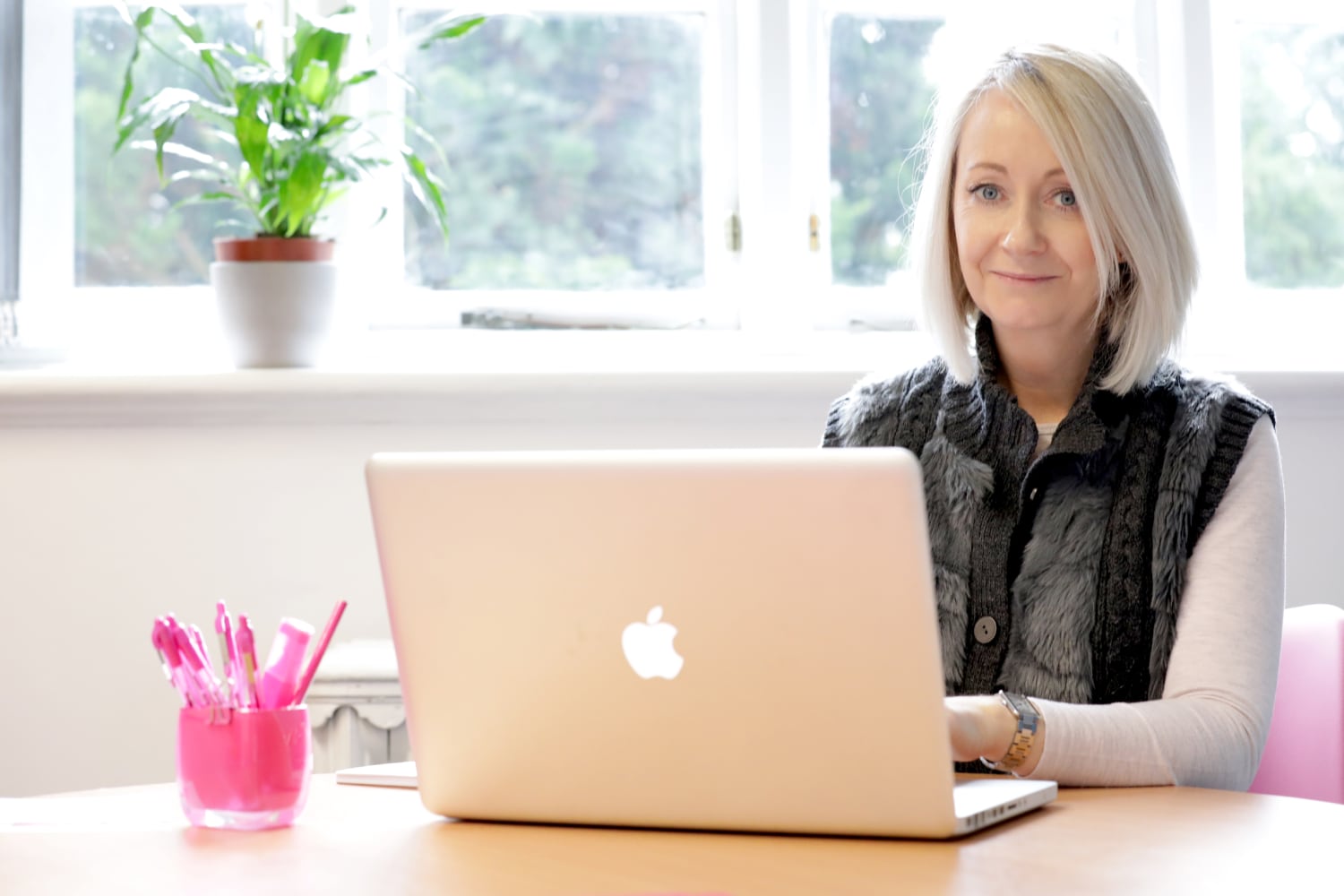 What makes a good Pink Spaghetti franchisee?
There is no "typical" Pink Spaghetti franchise owner but all successful applicants have one thing in common – the drive and desire to succeed. Pink Spaghetti is very much a people business so potential franchise owners will have strong communication skills and a tenacious manner. A positive attitude and the ability to get out of your comfort zone will take you a long way.
Detailed below are examples of some of Pink Spaghetti's existing franchisees and their backgrounds.
The existing PA – Emily
Emily worked part-time for a children's charity as an executive assistant, and also did some work as a virtual assistant. After her daughter was born, she went back to work after her maternity leave ended but she started to feel like something was missing, and that's when she really started to think about what she would like to do with her career. She enjoyed PA/EA work and had been keen for a while to work for herself, but didn't feel confident in completely going it alone.

Emily says: "My life has changed so much since I started my Pink Spaghetti business. I am able to work the hours I want and to take on clients I want to take on, enabling me to do the tasks that I really, really enjoy. The difference to me is how empowered I feel now, I didn't realise I would be like this. I didn't realise the confidence it would give me – being my own boss, managing my own clients and managing my workload – until I made that jump. And that's quite cool actually, to feel like that.

"Having a Pink Spaghetti franchise has enabled me to go to every event at my daughter's preschool without having to ask anyone if I can go, without having to make up the hours, without feeling guilty that I'm not pulling my weight at work. That's the biggest thing for me."

The high flyer wanting a change in direction – Abbie
Abbie had a very senior IT role in London which involved extensive travel abroad. When her youngest daughter was about to start university, Abbie felt it was time for her life to move in another direction.

Why a Pink Spaghetti franchise? Abbie had thought about becoming a virtual PA and decided to research who was doing it already. She found Pink Spaghetti during her research and liked how approachable and open everyone was and thought it was priced at the right level for her.

Abbie says: "I've seen many positive changes in my life since owning my own Pink Spaghetti franchise – flexibility – I love being able to work wherever I am. I have more control over what I do, I have more variety and exposure to different businesses. I love the support I get from the franchisors and the wider franchise group, meeting so many lovely ladies and having them as sounding boards. I can go for afternoon tea anytime I want, I don't have to request a day off, my time is mine to manage as I deem fit. I also have some nice clients who send me flowers!"
Did you know?
Pink Spaghetti is eligible for funding support!
Request free information in just 60 seconds!
Take the first step in becoming your own boss!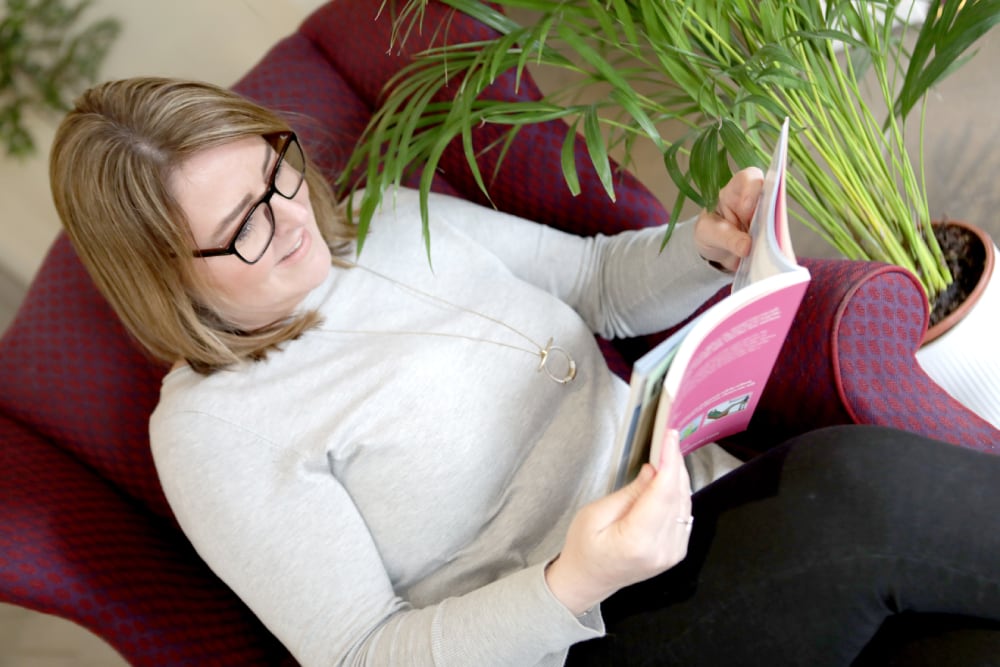 What training and support does Pink Spaghetti offer?
Pink Spaghetti has structured a comprehensive training programme covering every aspect of the business. The objective of the programme is to ensure that all new franchise owners have the knowledge to allow them to develop a profitable Pink Spaghetti business through the application of the franchisor's experience-based marketing, sales and business practices. It is also designed to give franchise owners the relationship-building skills they need to create happy clients and to enhance the reputation of Pink Spaghetti in all aspects of its operation.
Members of the management team with real first-hand experience of running a franchise present the course on the business; the training course takes place over five days, split across two separate weeks, four to six weeks apart and is normally based at the Pink Spaghetti head office in Northwich.
The team at the head office is available for follow up support on an ongoing basis, either by phone or using video calling software which includes the ability to screen share and train.
As part of Pink Spaghetti's planned ongoing development, it will be providing professional support to help you further your business aims and objectives; and develop the business as a whole.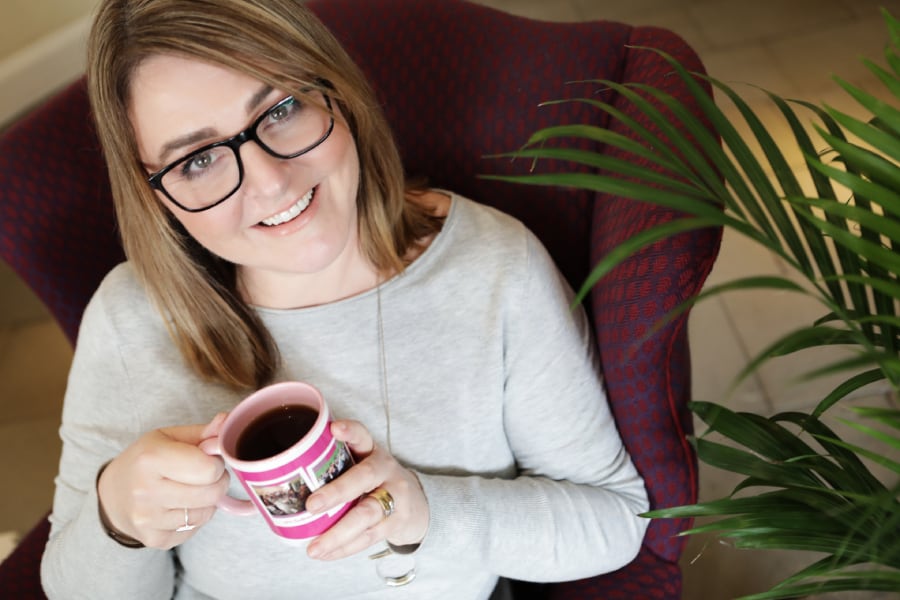 How much does a Pink Spaghetti franchise cost and how much can a franchisee earn?
The Pink Spaghetti franchise costs £7,995-plus VAT. This cost includes all of the stationery and information. An additional £1,250 will likely be required for computer software, legal fees and initial networking costs and mileage.
Real-life examples
It is very difficult to predict your turnover at the end of month 3, month 6 and month 12. This depends on your drive and determination, the ability to network everywhere, the sort of work your first customer brings in, and some luck! Every franchisee works different hours and is at a different stage of their business, so there is no such thing as an average. Listed below are real examples of where some of our franchisees are financially.
• Example 1. Started trading in September 2009, grew very slowly, in September 2017 the monthly turnover was £6,200. They have reached £7,000 on occasion. They employ 5 part-time members of staff.
• Example 2. Started trading in January 2015, franchisee works five days a week and does not hit every school run, out of choice. She employs two part-time members of staff. In October and November 2017, the turnover was £4,200 a month. She has hit £4,900 a month and aims to reach £5,000 by her third anniversary.
• Example 3. Started trading in April 2017. This franchisee has three child-free days a week but is highly driven. Just eight months in, her turnover has grown from £350 in month 1, to £3,200 in month 8. She employed her first member of staff in month 6.
• Example 4. This franchisee started trading in January 2019. By May, she was turning over £1,900. She got a couple of early business wins, and is going to see if it stays the same for a couple of months before employing staff to allow her to grow further. She works five days a week during school hours.
Pink Spaghetti expects franchisees to break even within their first year.
What locations or territories is Pink Spaghetti looking to operate in?
Pink Spaghetti has specific gaps in London and the northeast, however, it is interested in recruiting franchisees from across the UK.
What are the franchise terms of agreement and renewal?
The franchise term is five years. After that there is no cost to the franchisee to renew.
Why is Pink Spaghetti a good investment?
The Pink Spaghetti business model allows franchisees to achieve maximum profits with minimum overheads and administrative functions. By joining the network, franchise owners also receive the following benefits:
1. Franchisor support
2. Training and technical support
3. Marketing, PR and advertising
4. Franchise support team
5. Mentoring
6. Franchise owner finance
7. The power of the franchise network
How in demand is the service Pink Spaghetti provides?
There are 5.3 million small businesses and 76 per cent of these do not employ anyone aside from the owner, 3 million are below the VAT threshold and 70 per cent of businesses are started from home. These are Pink Spaghetti's customers. Its market is broad and ever-growing.
As Pink Spaghetti reaches and surpasses its targeted number of franchisees, and as individual franchises employ larger teams, it aims to become the go-to service for small and, particularly, micro businesses when they need to outsource tasks.
How can I get started on setting up my own franchise with Pink Spaghetti?
To find out more, or to request further information on franchising with Pink Spaghetti, click on the 'Request Free Information' button.

Request Free Information
Send a free enquiry to Pink Spaghetti for further information!
Enquire into this franchise today