The information you submit via our enquiry form is shared only with the franchise business(es) that you have selected.
The franchise business will contact you by means of email and/ or telephone only to the email address and phone number you have provided.
By submitting the enquiry form you are consenting to send your personal information to the selected franchise business.
You also agree to receive further newsletter email marketing from What Franchise.
Close
Did you know?
SecurityTrust Finance has outlets available across the UK

Request free information in just 60 seconds!
Take the first step in becoming your own boss!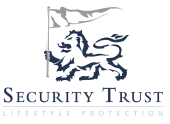 SecurityTrust Finance
Helps companies access capital to fund expansion plans, invest in better equipment, improve cash flow and more
Minimum Investment
£24,997
Business Type
Business & Professional Services
Expected Revenue After 2 Years
N/A
About SecurityTrust Finance
SecurityTrust Finance helps company owners access capital to fund expansion plans, invest in better equipment, refurbish or expand premises, widen marketing campaigns, improve cash flow, and more.
Businesses require funds and capital to achieve their full potential, which many do not have, in particular new start-ups. But there is a lender for almost every business that wants to borrow money, if you know where to look. A SecurityTrust Finance partner will assist, guide and combine the two elements in this equation.
With the company's pilot finance brokerage, co-founder and director Siobhan Shearman achieved £7,572 in commission with expenses of just £200 in 2017 and the business has since gone from strength to strength.
SecurityTrust Finance's other founder and director, David Abingdon, is an expert in business development who has taken four companies from zero to multi-million pound enterprises in less than 12 months.
How does the SecurityTrust Finance franchise model work?
Investing in the SecurityTrust Finance franchise means an individual can own and operate their own commercial services business with the full support of an established company.
They offer bespoke funding to suit small and medium-sized enterprises throughout the UK in a wide range of sectors, including retail, hospitality services, motoring and property.
Franchisees get an exclusive territory containing thousands of businesses, plus an up-to-date contact list of all the limited companies contained within it.
They will also be provided with their own company-branded website as part of SecurityTrust Finance's national site and an enquiry generator.
In addition, franchisees can create additional revenue streams by offering business insurance and other products, which provide a recurring income through renewals.
What locations or territories is SecurityTrust Finance looking to operate in?
Territories across the UK and Northern Ireland are available.
Why is SecurityTrust Finance a good investment? 
From its humble beginnings in Siobhan Shearman's Dorset home two years ago, SecurityTrust Finance has become a respected business offering franchisees the potential to earn a six-figure income.
The company's client acquisition platforms provide a consistent flow of enquiries, day in, day out and SecurityTrust Finance has access to a vast panel of lenders, enabling its partners to tailor each application to individual business needs.
Low running costs contribute to a quick return on investment, with a canny franchisee able to enjoy good results from their first month in business.
With directors who have many years' experience in finance, insurance and related markets, SecurityTrust Finance is emerging as a fast-growing network of financial professionals.
In terms of why businesses contact SecurityTrust Finance, the company offers a sleek, modern service with no lengthy questionnaires or appointments and the ability to generate a quote and decision for any SME or individual within 24 hours.
Did you know?
SecurityTrust Finance has outlets available across the UK

Request free information in just 60 seconds!
Take the first step in becoming your own boss!
Unlike many finance firms, there are no charges for admin or set up, while the large network of lenders - from peer-to-peer alternative lenders to well known financial institutions - means multiple funding options can be offered, including commercial mortgages, low interest loans, asset financing, and merchant cash advances.
Where in the UK is the SecurityTrust Finance franchise based?
SecurityTrust Finance's head office is in the City of London.
What support and training do SecurityTrust Finance franchisees receive?
 
An intensive residential training course runs over a three-day period and includes sessions covering everything an individual needs to know about commercial finance, business insurance and finance markets.
Client acquisition, closing a deal and marketing are all included in the training, alongside the inside track into what it takes to run a successful finance business. A partner manual is provided that contains a suite of materials, processes and resources, ensuring franchisees have the operational templates necessary for running the franchise.
What experience and skills do I need to become a SecurityTrust Finance franchisee?

The company prefers to take on individuals with experience working in sales, marketing, financial, or consulting roles.
If you're an ambitious self starter who leads from the front, SecurityTrust Finance would like to hear from you.
 
How in demand are finance and brokerage services right now?
With over 5.2m businesses in the UK, the market for finance has never been bigger.
Financial institutions, corporate lenders and venture capital firms are finding success in this lucrative sector.
For businesses looking to expand, purchase new stock or requiring support with cash flow, a business loan can be the best option. And when tax payments are causing SMEs cash flow problems, a SecurityTrust Finance franchisee can help by arranging extra funds in order to pay off a tax and VAT bill.
Recently, innovative business insurance products have been added to the company's product portfolio, which has attracted interest from current customers as well as new prospects and provide a consistent monthly residual income for franchisees.
How can I get started on setting up my own SecurityTrust Finance business?
You can contact SecurityTrust Finance today by clicking on the button below to request an information pack.
One of the two company founders will then get in touch to talk to you about the opportunities available and you can ask any questions you might have about the business.
Clicking the button below is a no obligation way to discover more about becoming your own boss with the support of a successful franchisor.

Request Free Information
Send a free enquiry to SecurityTrust Finance for further information!
Enquire into this franchise today