The information you submit via our enquiry form is shared only with the franchise business(es) that you have selected.
The franchise business will contact you by means of email and/ or telephone only to the email address and phone number you have provided.
By submitting the enquiry form you are consenting to send your personal information to the selected franchise business.
You also agree to receive further newsletter email marketing from What Franchise.
Close
Did you know?
Availl has outlets available across the UK

Request free information in just 60 seconds!
Take the first step in becoming your own boss!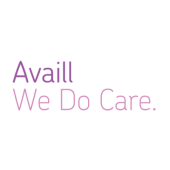 Availl
Availl is a care service provider that offers domiciliary care and provides temporary staff to care homes
Minimum Investment
£30,000
Business Type
Care & Elderly Services
Expected Revenue After 2 Years
N/A
About Availl
Availl is a care service provider based in Cambridge that offers high-quality care to a wide range of clients ranging from young adults aged 18+ to retirees. Much of the work is domiciliary care for elderly clients in their own homes and providing temporary staff to care homes.
Great care is taken to provide the most appropriate carer to meet the needs of a client. Trained carers and support workers will help clients with their personal care (washing and dressing), administering medication, collecting benefits and pensions, preparing meals, shopping and feeding. Housekeepers will assist with domestic cleaning, laundry and ironing.
Carers, support workers and nurses are also supplied to various care establishments, including day centres, supported living environments and care homes.
Availl is an award-winning service, having been recognised as the Best Newcomer Agency at the Recruiter Awards in 2010.
All Availl care providers are inspected by the Care Quality Commission - the most recent reports can be viewed at the CQC website.
What varieties of care does the Availl home care franchise offer?
 Live-In Care: a welcome alternative to moving a client to a residential care home or nursing home. The client continues to live independently at home with the support of a friendly and experienced carer. Live-In carers assist with household chores, meal preparation, personal care, companionship and social activities.
 Care At Home: Availl franchisees provide support and care from just a few hours a week to assist with various aspects of everyday living—including washing, dressing, cooking and companionship—to longer periods that might involve daytime sit-in, awake night and sleep-in, assistance with medications, assistance with attending appointments, convalescence and respite care, and dementia and Alzheimer's care.
 Social Care: Availl can provide support workers to work with clients of all ages and disabilities.
This care is funded in various ways, from private funding, where the client pays for their own care, to local authority funding or direct payment funding, where the level of care is assessed by a social worker or care manager.
Who is behind the Availl franchise?
Availl was founded in August 2007 by Graham Parker and Paula Wilson-Parker, with the resolute idea that they would be a care provider of uncompromising standards. The husband and wife made the perfect team - Paula having been a manager with Allied Healthcare and About Care, racking up 20 years' experience in the care sector, and Graham's experience working with start-up businesses.
Setting up their first office in Lensfield Road, Cambridge, they quickly built a strong local reputation for their helpful service, driving carers to shifts and providing training for permanent staff at the care homes the company supplied.
Availl Ltd. was set up in 2011, and its first franchise was opened in 2012. It has outlets in Cambridge, Huntingdon and London Central run by WilsonParker Ltd. under the Availl name, while the company also has franchised branches in Norwich and Bradford. The company headquarters remain in Cambridge.
How does the Availl franchise model work?
Availl provides carers, support workers and housekeepers to help people at home and in-care establishments, ranging from 24 hours a day live-in care to providing temporary staff to fill-in during holidays or sickness cover. All staff undergo criminal record checks and receive mandatory training before working with clients.
It has an experienced and well-trained team who work behind the scenes to make sure that every care need is catered for.
Franchisees will oversee the recruitment and management of care staff. The initial investment in the franchise is £28,750 + VAT, although franchisees will require working
capital of at least £30,000. There is a monthly management fee of 4.5 per cent + VAT payable on monthly turnover.
Did you know?
Availl has outlets available across the UK

Request free information in just 60 seconds!
Take the first step in becoming your own boss!
Is financial aid available for an Availl franchise?
The initial investment for an Availl franchise is under £30,000. Availl is happy to make referrals to major banks, many of which have a local franchise manager or a pecialist franchising unit. Banks are often willing to lend up to 70 per cent of a franchisee's costs, depending on their financial history.
What support and training does Availl offer its franchisees?
Availl is proud to boast that its standards are never compromised and franchisees for the company will need to have the company motto "We Do Care" at the heart of their businesses.
Availl's training prior to the launch of a franchise includes an initial training programme to be held at its Cambridge headquarters, which will immerse potential franchisees in the company's business model. Franchisees can participate in supplementary lessons that might be required.
The company's franchisee support team is committed to making each franchise a success and will assist with recruitment, training and equipment. Franchisees will have access to exclusive customised management software tools, operating documentation, policies and procedures, training materials, stationery, and branded uniforms.
Availl will also assist with your marketing and open day launch.
What are the potential rewards and profits to be made from an Availl franchise?
Availl already has a solid network of partnerships and customers that franchisees will have access to. Their Cambridge branch provides over 5,000 hours of care and support every week to adults in their own care home and temporary staffing to other care homes. In five years of operation Availl had a turnover of £2.2 million, with a healthy profit of 30 per cent.
Are any existing Availl franchises for sale?
Some looking to invest in a franchise may prefer to take on a previously established business rather than try starting a whole new venture. Retirement or relocation may mean that a well-run, profitable Availl franchise business is available in a suitable territory. To find out if there are any Availl franchises for resale, you can contact Availl by filling in the enquiry form on this page for up-to-the-minute details.
What is Availl looking for in its franchisees and staff?
Availl is looking for professionals with good communication skills. They must be able to manage people and be hardworking and ambitious, focussed and able to follow the proven model that makes Availl work. Franchisees and staff have to go the extra mile to live up to the reputation that Availl is the friendliest and kindest care service brand in the UK.
Avail provides its services to all ethnic and cultural groups and has staff from a diverse range of backgrounds. It has staff who speak English, French, Gujarati, Hindi, Punjabi and Somali, and also signers who can offer British sign language support.
How in-demand are Availl franchises right now?
The home care sector has been growing for some years as the UK's population grows older and demand increases. Figures from the Institute of Fiscal Studies reveal that £21.2bn was spent on adult social care by the government in 2016-17. Approximately half of this was spent on individuals aged 65 or over. Local councils were given the power in 2015 to increase council tax by 2 per cent per year (3 per cent from 2017) to raise funds for social care. This is likely to see a further £1.2bn increase in money raised by councils for social care by 2019-20.
The UK's population is also ageing. It is estimated that 873,500 people received domiciliary care in 2014-15, a figure expected to grow sharply as the number of people over 65 grows from 11.6 million in 2015 to 17.3 million by 2035.
How do I start setting up my own Availl franchise?
Before you launch your franchise, Availl offers an initial training programme, held at its Cambridge headquarters. To find out more, or to request further information on franchising with Availl, click on the 'Send Enquiry' button now.

Request Free Information
Send a free enquiry to Availl for further information!
Enquire into this franchise today