The information you submit via our enquiry form is shared only with the franchise business(es) that you have selected.
The franchise business will contact you by means of email and/ or telephone only to the email address and phone number you have provided.
By submitting the enquiry form you are consenting to send your personal information to the selected franchise business.
You also agree to receive further newsletter email marketing from What Franchise.
Close
Did you know?
Hub Care Support has an expected revenue of Available on application after 2 years!
Request free information in just 60 seconds!
Take the first step in becoming your own boss!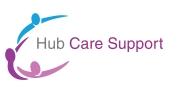 Hub Care Support
Provides a matching service that gives service users choice and control over the care they receive
Minimum Investment
£25,000
Business Type
Care & Elderly Services
Funding Support
Yes, via a third party
Franchise Fees
£25,000 (plus VAT)
Expected Revenue After 2 Years
Available on application
About Hub Care Support
Hub Care Support was born from a passion for care and tenacity to bring a positive change to the care industry. The Hub is not an agency, instead, it provides a matching service that gives service users choice and control over the care they receive.
Joining The Hub community enables individuals to enter the care sector as a business owner at a lower initial investment cost than other care-based franchise opportunities and without the rigorous ongoing assessment faced by those in domiciliary care.
Listening to and understanding the individual needs of its service users, Hub Care Support matches their requirements to personal assistants in the network who can provide tailored care. The service user is then empowered to take control of their care by choosing the personal assistant they feel is the best fit for them.
The result? High quality, consistent care, satisfied clients and happy caregivers.
Hub Care Support empowers its personal assistants to remain self-employed by providing them with the support and tools they need to do so. The success of this is seen by The Hub's personal assistant turnover rate. At less than five per cent, it's significantly lower than the average 50 per cent-plus seen by many care agencies.
The Hub's personal assistants provide a wide range of services to clients, including:
• Domestic tasks.
• Meal preparation.
• Personal care shopping.
• Respite.
• Live-in care.
• Assistance to appointments.
• Social support/companionship
How does the Hub Care Support franchise model work?
Hub Care Support guides franchisees through every step of the journey to becoming a business owner.
From business start-up training to what your first seven days will look like, with The Hub you will never feel you are going it alone. With care at the very heart of what the company does, your well-being and business success will remain a priority.
In-depth induction training, coupled with low running costs and set up needs, means you can quickly get up and running, ready to positively change people's lives.
As the franchisee, it won't be your job to deliver the care, but instead to promote your services in the community, assess your client's needs, recruit fantastic personal assistants and match them with clients appropriately.
Your initial training period will be tailored to your unique learning style through a variety of teaching tools and media, including self-directed study.
The Hub is committed to supporting your ongoing development by providing refresher and enhanced development training and regular support sessions to help you achieve your business goals.
The ideal Hub franchisee
While a background or knowledge of care and business acumen would be warmly welcomed, it's not essential, as all necessary skills and knowledge will be developed throughout the extensive training.
Did you know?
Hub Care Support has an expected revenue of Available on application after 2 years!
Request free information in just 60 seconds!
Take the first step in becoming your own boss!
The Hub instead recognises the importance of the individual having the right attitude, to learn and uphold the high standard of quality when it comes to care.
The ideal franchisee will need to share the core values of commitment and empathy and in return, you'll receive a flexible, rewarding career with support, stability and longevity.
How much does it cost to become a franchisee and what is the earnings potential?
This is a home-based business, so requires a lower investment in terms of set-up.
The total initial investment is £50,000, which includes VAT, the franchise fee, home office set up and working capital.
The minimum investment would ideally be 50 per cent - so £25,000 of your own liquid capital - but there are ways of fully funding this investment, depending on individual circumstances.
Franchisees following the Hub Care Support model can expect to generate a healthy net profit from year one.
The Hub offers an exciting investment opportunity, with the prospect of scaling the business to employ a team of staff and occupy multiple territories to become a saleable asset.
What locations or territories is Hub Care Support looking to operate in?
Across the UK.
What are the franchise terms of agreement and renewal?

Five years, with a right to renew for a further five years.
Why is the Hub Care Support franchise a good investment?

Care is a huge opportunity in the UK, which has an ageing population.
Hub Care Support has a proven model but brings innovation to the care sector by offering a matching service rather than traditional domiciliary care. This makes for a better experience for both the customer and the care staff (personal assistants).
How in demand are the services provided by Hub Care Support?

With the population of the UK living to an older age, care resources are more in demand than ever.
Recent research carried out by Mintel states that: 'The UK market for care rose in value between 2014-15 and 2018-19 by a cumulative five per cent - from £81.6 billion to £85.9 billion.
'While the market is believed to have remained at a fairly consistent value over the last five years, the commercial sector is expected to represent just over a fifth of total market value.
'This also comprises the direct private sector supply and voluntary informal sectors, which meet the needs of the vast majority of low-intensity contacts.'
How do I start setting up my own Hub Care Support franchise?
To request further information, complete the form below and click on the 'Request Free Information' button now.
Request Free Information
Send a free enquiry to Hub Care Support for further information!
Enquire into this franchise today