The information you submit via our enquiry form is shared only with the franchise business(es) that you have selected.
The franchise business will contact you by means of email and/ or telephone only to the email address and phone number you have provided.
By submitting the enquiry form you are consenting to send your personal information to the selected franchise business.
You also agree to receive further newsletter email marketing from What Franchise.
Close
Did you know?
BabyBeats® and Mindful Movers® has an expected revenue of £30,000 depending on times and days worked after 2 years!
Request free information in just 60 seconds!
Take the first step in becoming your own boss!
BabyBeats® and Mindful Movers®
High-quality parent and baby classes specifically tailored to post-natal needs
Minimum Investment
£6,995
Franchise Fees
Varied depending on pre-requisite qualifications
Expected Revenue After 2 Years
£30,000 depending on times and days worked
About BabyBeats® and Mindful Movers®
BabyBeats® was created by Rose Gibson in 2017 in response to the demand for a higher quality parent and baby class that catered not just for babies but also offered a safe and specifically designed post-natal class for women.
Held in high regard within the industry, BabyBeats® is endorsed by EMD UK, the regulatory body for group exercise in the UK. Mindful Movers® was the natural progression after BabyBeats® classes became popular, classes for parents and toddlers. These then developed to complement the school curriculum to be introduced into schools, nurseries, after-school clubs and holiday clubs.
Known for its professional and caring service, BabyBeats® offers parents a unique class tailored to both the parent's and child's needs.
Having successfully established the business herself in Yorkshire, Rose set up the BabyBeats® franchise opportunity in 2020 to meet the demand for an alternative to traditional baby classes and other existing postpartum fitness classes that weren't specifically tailored to post-natal needs.
BabyBeats® now boasts a network of franchisees across the country and is continuing to expand. Its priority has always been quality, not the number of franchisees, and it is looking for like-minded people who are passionate about women, babies and children to join the team.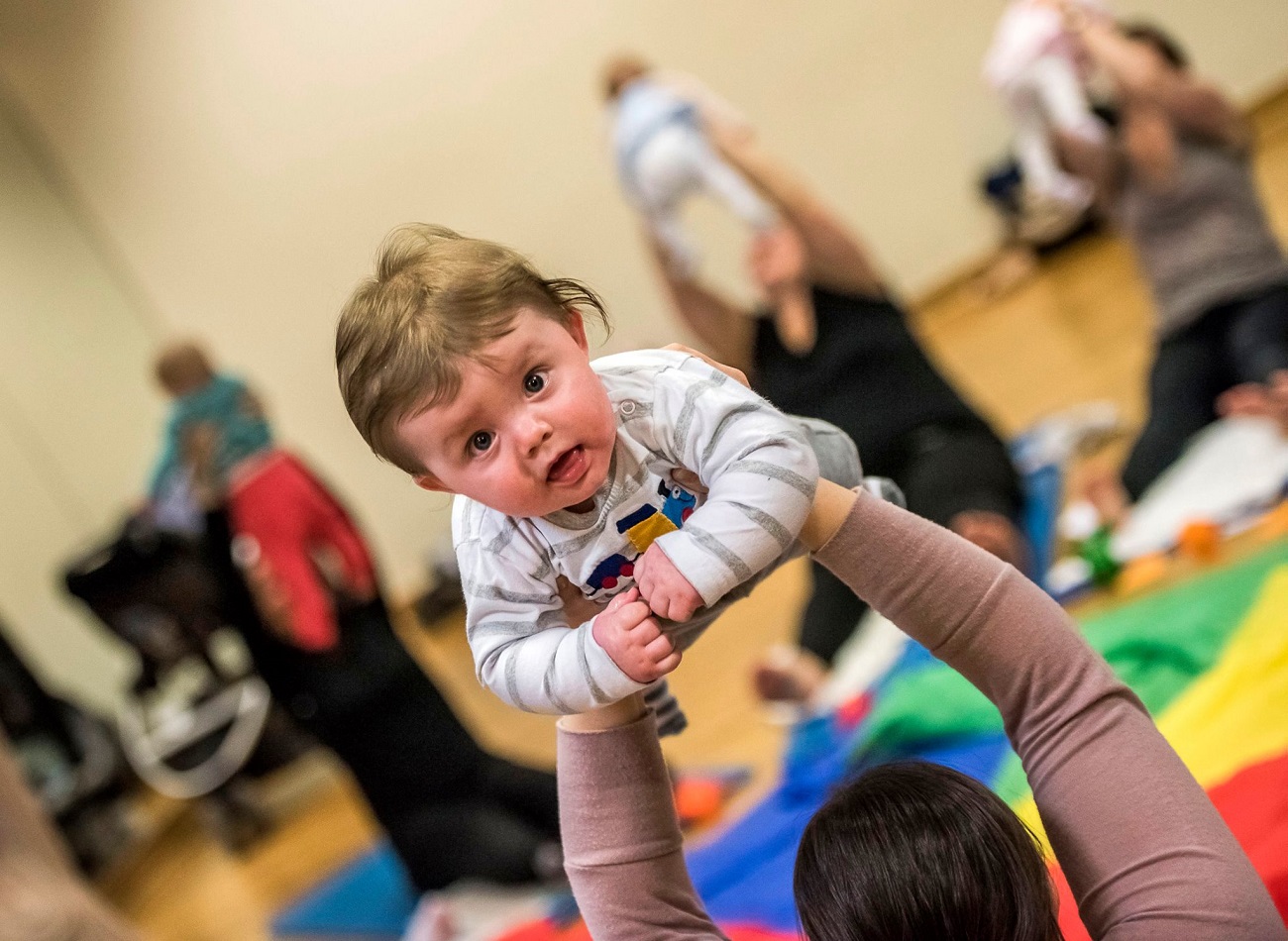 What are BabyBeats® and Mindful Movers®?
BabyBeats® is a unique class that aims to enhance the bond between mother and baby. Using a combination of elements such as gentle post-natal exercises, pelvic floor stability work, massage, yoga and sensory play to allow parent and baby to get the most from each class.
Mindful Movers® classes aim to help children master new skills by allowing them to explore their senses through yoga, movement, sensory equipment, games and exercises.
BabyBeats® and Mindful Movers® was born from a love of babies as well as supporting women and children.
As a brand, it makes women feel confident and empowered with their post-natal bodies and children confident and supported. Franchisees are trained to national standards and are classed as pre- and post-natal specialists.
It is a business grown by women and mothers and strives for all franchisees to work the hours and days they choose around their current commitments and children. With flexible working hours, you can ensure you earn an achievable wage while raising your family.
How does the BabyBeats® and Mindful Movers® franchise model work?
The BabyBeats® and Mindful Movers® franchise model will allow you to build a local business of your own using its successful and proven business model.
As a BabyBeats® and Mindful Movers® franchisee, you will work in your community to provide classes to some or all of the demographics you choose. Your role will involve classes in various locations across your territory in addition to attending local events to promote the business.
BabyBeats® and Mindful Movers® will provide you with an exclusive territory allowing you to build a large and profitable business over a number of years. Territories are allocated by postcode and population ensuring each territory has potential for significant growth.
This franchise opportunity can deliver the work-life balance many are looking to achieve. The business has low overheads, is cash flow positive and can be based around your family life.
What locations or territories is the franchise looking to operate in?
BabyBeats® and Mindful Movers® is looking for people who are self-motivated and passionate about women and children and wish to deliver a first-class service to parents and children within their community. To date, it has all its teachers working successfully around their children or current lifestyle. It believes that having a work-life balance and raising children should come hand in hand. Owners should be able to work flexibly, not miss their children's nativities and sports days and love the job they do.
Why is a BabyBeats® and Mindful Movers® franchise a good investment?
BabyBeats® and Mindful Movers® franchise opportunities are available for an investment of just £6,995 making it one of the best value investments in the industry. Not only are you being trained at the highest level gaining industry-recognised training with a unique selling point, but its classes are structured to support women's bodies after pregnancy and birth as well as babies development at every stage.
Did you know?
BabyBeats® and Mindful Movers® has an expected revenue of £30,000 depending on times and days worked after 2 years!
Request free information in just 60 seconds!
Take the first step in becoming your own boss!
There will always be demand for people offering services in the mother and baby as well as children's activity sector. Whether you want to teach just one or both of its programmes, this gives franchisees flexibility and choice in terms of the type of business and the level of investment.
What support and training does BabyBeats® and Mindful Movers® franchisees receive?
Franchisees are provided with everything they need to be able to succeed in their local area, including full training at national standards to be recognised as a post-natal specialist in their field. You can join the franchise with no previous experience. Full training is given in post-natal exercise as well as its own endorsed training programme. You can train at your own speed, whether this is something you would like to start in the near future or within a few weeks.
You receive everything you need to start your own BabyBeats® and Mindful Movers® franchise including your own bespoke website from its main page, systems and procedures, guidance on taking bookings, advertising advice, marketing materials and social media and a full business operations manual as well as continuous and ongoing support to ensure the long-term success of its franchisees.
As part of the price of your franchise, franchisees also receive branded car advertisements and uniform, full equipment for every class you're teaching and much more.
"Deciding to leave my job within the public sector was really scary, but as soon as I first met Rose, (who saved me from the crazy driving conditions of Leeds on the first day of my training course) I knew I had made the right decision! The course was fun, informative and consisted of everything I needed to get started. After passing my course, Rose was always there for every stupid question I could possibly ask. Having never run a business or been self-employed, I had a lot of questions…and still do. She continues to support me in this amazing venture – BabyBeats®! Rose continues to help me grow my business. After three years, I can confidently say I feel I'm 'doing this' and doing it successfully! Thanks, Rose for everything you and BabyBeats® have given me."
– Rebekah Cunliffe, BabyBeats® Sheffield teacher
How in demand are baby and children's classes right now?
Baby and children's classes, in particular, are in constant demand from parents across the UK, whether that is within the community, in schools to help with the children's mental and physical well being or within large-scale businesses such as gyms and health clubs.
We know from recent COVID recovery funding that the scope of services needed in schools, educational settings and postpartum care is in high demand, with post-natal services at an all-time low.
What attributes is BabyBeats® and Mindful Movers® looking for in franchisees?
Good communication skills, passion for women's health, a love of babies and children and motivation for joining the network are paramount to the success of the business. You must have the desire to work for yourself and take control of your work-life balance. You need to have a passion to work with others who all share your commitment to the highest standard.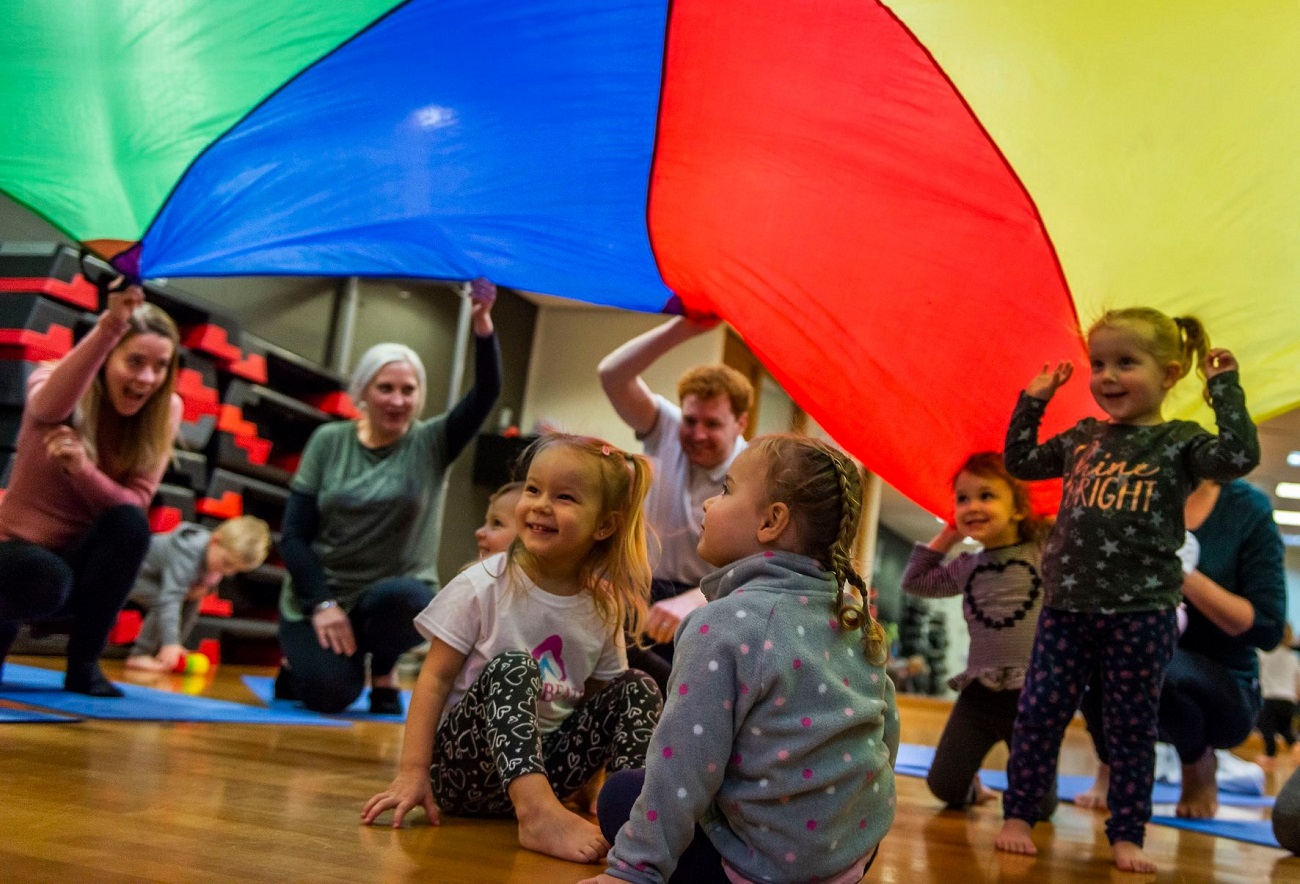 What are the franchise terms of agreement and renewal?
The BabyBeats® and Mindful Movers® franchise agreement is for a five-year period, with no renewal fees. Unlike other franchises, BabyBeats® does not charge a percentage of what you earn, just a set monthly franchise fee, nor does it insist you pay into an advertising levy. This is much appreciated by new franchisees in the early months when launching. This means the more classes you teach, the more YOU earn.
How can I get started on setting up my own BabyBeats® and Mindful Movers® business?
Whether you want to teach just one or both of its programmes, by clicking the button below, BabyBeats® and Mindful Movers® will get in touch and arrange a no-obligation call about the business, answering any questions you may have.
Request Free Information
Send a free enquiry to BabyBeats® and Mindful Movers® for further information!
Enquire into this franchise today