The information you submit via our enquiry form is shared only with the franchise business(es) that you have selected.
The franchise business will contact you by means of email and/ or telephone only to the email address and phone number you have provided.
By submitting the enquiry form you are consenting to send your personal information to the selected franchise business.
You also agree to receive further newsletter email marketing from What Franchise.
Close
Did you know?
Foundation Sports has outlets available across the UK

Request free information in just 60 seconds!
Take the first step in becoming your own boss!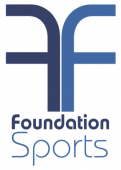 Foundation Sports
Foundation Sports provides sports coaching sessions for children, through schools and other organisations
Minimum Investment
£2,999
Expected Revenue After 2 Years
N/A
About Foundation Sports
Foundation Sports is a leading national provider of sports coaching and classes for children of all ages and abilities. The brand works with schools across the country, giving them access to professional sports coaching, and high quality sports education.
Foundation Sports provides bespoke options for schools, depending on their requirements, but as an overview the company's services include breakfast, after school and holiday activity clubs, lunchtime activity sessions, PE teaching in line with typical school curriculum, community activities, specialist team training, and training for school staff.
The brand is currently partnered with over 300 schools across the country, delivering over 10,000 sessions a week, and can be a rewarding and successful opportunity for anyone interested in starting their own business in the sports and educational sectors.
Where is the headquarters for the Foundation Sports franchise based?
The head office for Foundation Sports is based in Essex.
How much does a Foundation Sports franchise cost?
Foundation Sports offers a range of packages for franchise options, each with a different investment cost. The Bronze package is priced at £2,999, and the Silver and Gold packages are priced at £3,999 and £5,999 respectively. All prices are exclusive of VAT.
In addition to an initial franchise investment cost, franchisees will also have to pay a regular royalty fee of £300 per month, regardless of which package you choose.
What does each franchise package with Foundation Sports offer?
The three different packages provide a variety of options and benefits, giving potential franchise owners the option to choose a package that is most appropriate for their individual level of experience, financial background and business objectives.
The Bronze package is a great entry package, and well suited for anyone who does not have extensive experience in starting a business, but would like to establish their own presence in this industry. As a basic level package, it includes everything you require to get started as a franchise owner with Foundation Sports, including entry to the Foundation Sports training programme, online database giving access to thousands of coaches, marketing collateral and support from the company's own telesales team, to generate sales.
The Silver and Gold franchise packages are better suited for those who have previous experience in running a business, and ideally in this industry. The packages include a greater level of support to establish a broader reach with your franchise – for example, both packages include license, materials and training for Foundation Sports' "Move It!" sports coaching programmes, as well as a comprehensive coaching kit bag, with clothing and equipment. Both Silver and Gold packages also cover the cost of company formation.
The Gold package additionally includes further equipment and support, and is ideal for those who already have extensive experience in this sector and are ready to get started immediately.
With the Gold franchise package option, you will receive additional licensing and training for the company's "A Ball" coaching programme, as well as a laptop and printer to help with business administration.
Where can you find a territory for a Foundation Sports franchise for sale?
Territories are available across the UK. For further information on finding a franchise territory close to you, contact the team at Foundation Sports by completing the enquiry form found on this page.
Did you know?
Foundation Sports has outlets available across the UK

Request free information in just 60 seconds!
Take the first step in becoming your own boss!
Is there any financial support available to start a franchise with Foundation Sports?
Financial support may be available to start a franchise, with lending available through most major high street banks.
What kind of experience do you need to have to start a Foundation Sports franchise?
You do not need to have previous experience in coaching or running your own business before starting a franchise with Foundation Sports, as the brand will provide all the training required to get started. However, you should have a keen interest in working with young people and helping them to develop healthier lives, so some background in education or physical health can be helpful.
Many Foundation Sports franchisees come from previous roles within the teaching or professional sports industries, although some also come from more business-orientated backgrounds.
What kind of training will you receive with a franchise with Foundation Sports?
All franchisees with Foundations Sports will undergo the same foundation training, regardless of which package you purchase, to help you establish a successful business in your exclusive territory. This initial training includes comprehensive product and service training for all of the brand's programmes and courses. You will also receive customer service training and input in how to set up, manage and run your business in line with the brand's own values.
All franchise owners also receive support and guidance on sales and marketing, including how to effectively manage administration, maximising income and reaching out to prospective customers effectively.
Franchisees who purchase the higher rated packages will also have access to additional training for the brand's exclusive sports coaching programmes.
After completing training, franchisees have access to ongoing support and guidance from their in-house team, to ensure you can reach your full potential.
What benefits and business opportunities are there with a Foundation Sports franchise?
Working with Foundation Sports as a franchise owner can be a great opportunity for anyone keen to establish their own business and be their own boss, as well as anyone with a keen passion for encouraging young people to live healthier lives. The brand is well known across the educational sector, providing franchisees with an important advantage over competitors, and also gives you the benefit of the brand's group buying power, knowledge and experience, as a part of the team.
Interest in sports coaching services across schools continues to grow, with a thriving potential market in this sector across the country as the number of school pupils increases. This gives franchises a strong opportunity to find business, wherever their chosen territory may be.
How to get started on running your own Foundation Sports franchise
To find out more about starting a franchise with Foundation Sports, get in touch with them via the online form on this page to arrange an initial discussion.

Request Free Information
Send a free enquiry to Foundation Sports for further information!
Enquire into this franchise today