Innovative and inspiring
Posted: 10 Oct 2018
Estimated Read Time:
in about 8 minutes
The Kiddleydivey franchise opportunity means more children and adults can benefit from the company's music sessions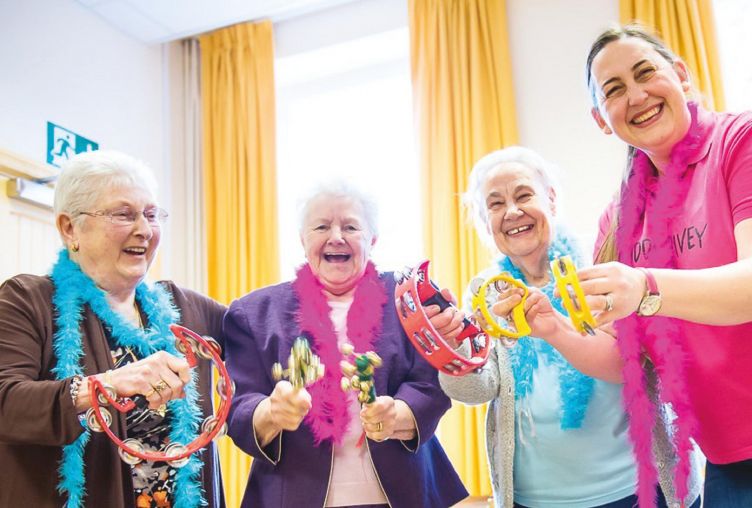 Please can you come back tomorrow? This is a question Kiddleydivey is asked nearly every day at the end of one of the company's fun, interactive and lively music classes and sessions.
Kiddleydivey is an entrepreneurial company that delivers music sessions and classes to adults of all ages with additional needs and to children from the ages of five months to five years.
Original songs
The music sessions are formatted and themed by Kiddleydivey's founder Sally Murphy, who has also composed all the original songs used in the imaginative and humour filled classes for young children.
Sally, who is a qualified music therapist, believes music is the most effective medium through which to educate young children and can also provide benefits for people with special needs, Alzheimer's and dementia.
Kiddleydivey educational music classes for the young have been devised to be lively, using a balanced mixture of music-based activity, structure and laughter to develop and enhance the educational themes.
The music classes have a different theme each week. The children may 'go under the sea', exploring with bubbles, dolphins, fish and octopus, perhaps they will 'visit the farm', where they will encounter tractors, scarecrows and animals, or even go to 'the jungle' with monkeys, snakes and other creatures.
While learning about these and other environments, the children learn and develop social interaction, develop their language skills and improve coordination, as well as acquiring basic musical skills such as playing percussion instruments in time to the music and developing awareness of pitch and tempo.
To maintain stimulation and interest, new songs and themes are constantly developed, all of them fun and enjoyable. Every song and activity has an educational purpose.
Music sessions for adults are also themed and equally as lively and fun filled. There are sessions themed around songs from musicals, sessions that take them on an imaginary trip around the world and 'old time' music sessions with songs from the thirties, forties and fifties.
All sessions encourage gentle exercise with easy to use equipment such as pompoms, exercise balls, scarves, bubbles and hoops, as well as hats and bangle ribbons. Of course, the most important element of these sessions is the music and songs chosen to elevate mood, restore energy and enhance and stimulate lost memories.
Kiddleydivey sessions also help to dispel loneliness and isolation, as well as providing fun and musical pleasure.
In demand
It's not surprising Kiddleydivey's blend of songs and music are so in demand, which is why the company has developed franchises so more children and adults can benefit from these innovative and inspiring music sessions.
"You can decide to work with just children, only adults or combine both," Sally says. "You can also build your workload around your family life. It's flexible, fun and really makes a difference to everyone you meet."
It's not every career that can make such a positive difference to the lives of others, fill your day with smiles and laughter and still earn yourself a good living.
Our Guide to Getting Started in Franchising
Grow yourself from a franchising no to a franchising pro!
Ones to watch
Franchisors provide an insight into how they've built their businesses.
This month's
best opportunities
You have pending
Here's just
five reasons

why you should join our

FREE

newsletter!
New articles added every week

Hand picked franchise opportunities just for you

First class help and advice for franchising and business

We have the industries best contributors on board

Inspiring and insightful franchise case studies