The information you submit via our enquiry form is shared only with the franchise business that you have selected.
The franchise business will contact you by means of email and/ or telephone only to the email address and phone number you have provided.
By submitting the enquiry form you are consenting to send your personal information to the selected franchise business.
You also agree to receive further newsletter email marketing from What Franchise.
Close
Polished performer
Posted: 20 Nov 2018
Estimated Read Time:
in 7 minutes
The new franchise offered by The Kleaning Company includes everything you need to create a sustainable business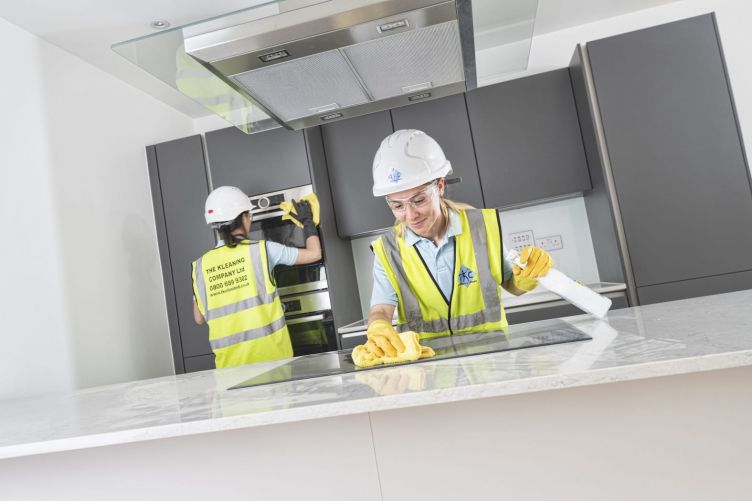 After-build and 'sparkle cleaning' specialist The Kleaning Company has launched its UK franchise programme and is looking for franchisees to invest in one of the 21 exclusive trading territories identified by the company.
After-build cleaning requires the deep cleaning of buildings towards the end of or immediately on completion of a new build or refurbishment construction project in commercial or residential developments.
Depending on the degree of cleaning required, the process could involve up to six cleans to achieve a pristine, 'sparkle clean' building.
The services are delivered by trained cleaning teams, transforming newly built or refurbished buildings into presentable environments ready for occupation by owners, tenants, businesses or customers.
Important time
Dan Twiselton, managing director of The Kleaning Company, explains: "It's never been a more important time for us to establish local franchise partners around the country to share in our growth and success.
"We are growing fast and working with clients all over the country. Having only a London-based team means we currently send crews all over the UK and Ireland, which can be challenging and is very time consuming.
"Therefore, establishing local franchise partners using a local labour force will not only increase efficiency and profit margins, but will also give TKC a strategic advantage over our competition by offering our existing and future clients a local service and nationwide network of franchisees that ensures professional, high quality service delivery on every project.
"We have identified only 21 exclusive franchise territories, which gives our partners the opportunity to grow a substantial business over a large geographical area.
"With significant new and referral work being generated through TKC's head office, franchise partners will receive numerous project opportunities within their territory on an ongoing basis.
"In addition, franchisees will engage with businesses in their territory to generate and develop a local client base."
Industry experience
Franchisees require some experience of the construction industry or commercial cleaning sector, possibly as a site manager, project manager, surveyor, recruiter or even working in sales for a building material business, equipment supply company or construction industry recruitment.
"A husband and wife team may also make ideal franchisees," Dan says.
"However, it's more important that franchisees have the necessary business-to-business sales and relationship management expertise to develop and build strong relationships.
"Franchisees will also need to demonstrate excellent people management and leadership skills, as well as exceptional business administration and management qualities."
The total investment for a TKC franchise is £19,500 for the franchise package, plus an estimated £15,000 start-up costs.
"Our comprehensive franchise package includes everything required to create a successful, sustainable business," Dan says.
"We've spent the last six years developing our systems and procedures to ensure that what we're offering is a unique and turnkey opportunity."
Our Guide to Getting Started in Franchising
Grow yourself from a franchising no to a franchising pro!
Ones to watch
Franchisors provide an insight into how they've built their businesses.
This month's
best opportunities
You have pending
Here's just
five reasons

why you should join our

FREE

newsletter!
New articles added every week

Hand picked franchise opportunities just for you

First class help and advice for franchising and business

We have the industries best contributors on board

Inspiring and insightful franchise case studies