The information you submit via our enquiry form is shared only with the franchise business(es) that you have selected.
The franchise business will contact you by means of email and/ or telephone only to the email address and phone number you have provided.
By submitting the enquiry form you are consenting to send your personal information to the selected franchise business.
You also agree to receive further newsletter email marketing from What Franchise.
Close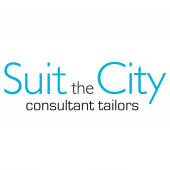 Suit the City
Retail store for made-to-measure men's and women's suits and formal wear
Minimum Investment
£32,000 - £ 40,000
Expected Revenue After 2 Years
N/A
About Suit the City
Suit the City is a made-to-measure suit tailoring service, with franchise package available for both men's and women's lines of products. The Suit the City franchise is suitable for experienced business leaders who are ambitious and customer-service orientated. As a franchisee, you won't be sewing. You will be running your own team of consultant tailors and focusing on driving the success of your business.
Made-to-measure suits from experienced consultant tailors
Suit the City offers made-to-measure suits from experienced consultant tailors who use the unique 'Focus 5' formula to assess clients' needs based on personality, style, shape, occasion and budget. This highly personalised approach means customers can find everything they need with Suit the City, from suits and jackets to shirts and blouses,
chinos and flat caps and more.
The Suit the City franchise offers Savile Row-quality products from a preferred supplier, Holland & Sherry, delivered at a fraction of the cost. Styles include classic, corporate, business, casual and weekend wear for special events.
Clients meet with professional Suit the City consultation tailors for measurements and style advice, and receive their orders within 6 – 8 weeks of measurement. The Suit the City franchise also offers a subscription-based service, where clients can pay £100 a month towards their collection.
What does being a Suit the City franchisee involve?
The Suit the City franchise is a proven business model with low overheads. As a franchisee, you are able to run your business from a small studio, solving the problems
associated with running high street retail stores.
You can still opt for a larger retail store if appropriate to your territory, but in most cases, a studio is most profitable, and all that is needed for your tailors to meet with clients. It's even possible to run your studio from home. London-based clients can opt to use partner fitting rooms on Savile Row.
As a Suit the City franchisee, you will be responsible for recruiting and leading a small team of consultant tailors, who will become trusted advisors to your clients. They will take measurements and orders, which will be fulfilled online and delivered to clients within 6 – 8 weeks.
You will not be responsible for any sewing. Production takes place using in factories in Europe using skilled labour and high-quality materials. Your duties are to oversee your team and run the marketing and operational elements of your Suit the City franchise.
What does the Suit the City franchise package include?
The Suit the City franchise package comes with initial training and a comprehensive training manual, ongoing support, and all the equipment that is needed to start and run
your business. Equipment includes the measuring systems for tailoring, samples and design books, marketing materials and branded suit bags.
Initial training takes place at the Head Office over the course of several days. You and your team will learn the technical aspects of the tailored suit industry, including fabrics, styling and measurement, order processing and fulfilment. Your team will be trained to fit clients using a simple system that is unique to the Suit the City franchise.
Once the initial training is complete, you will undergo further training that lasts around three months. You will be shadowed by one of the Suit the City company directors, who will guide you through all sales appointments until you are completely confident that you can advise and measure clients on your own. After that, ongoing support is provided as and when it is needed.
The Suit the City franchise also comes with the accounts package, database system, and access to and training in all sales and service techniques.
How much does a Suit the City franchise cost?
The Suit the City franchise fees are £19,950 for the men's franchise, or £22,950 for the women's franchise. It is possible to negotiate a discount when combining both the men's and women's franchises.
Additional startup costs are estimated at around £2,000 - £5,000 for rent on a small studio space. The exact cost of this will depend on your location, and size of the studio. You will also need £10,000 living costs to cover your own expenses while you get the business up and running.
This means that all in all, you can expect startup costs to be around £35,000. Funding is available, with banking partners typically willing to loan 50 per cent of startup costs.
Are there any other fees?
The Suit the City franchise also takes a marketing levy of £295 per month. The marketing levy covers specified local advertising for your territory for the first three months. After this, it goes towards the overall national marketing campaign for building the brand.
As a franchisee, you will also pay 10 per cent on gross sales as a management fee, with a minimum payout of £500 per month starting in month seven. This goes towards Head
Office support.
Why choose the Suit the City franchise?
The made-to-measure market grew by 22 per cent last year. The Suit the City franchise is in the perfect position to capitalise on this growth, with a proven business model based on low overheads and repeat custom.
The Suit the City franchise takes a radical approach to circumnavigate the problems associated with high street retail. You can run the franchise from a small studio, reducing rental costs. You also don't need to hold any stock, as everything is made-to-measure, reducing startup capital and risk of unsold inventory.
The model is designed to attract clients and to offer the ultimate customer experience using the Focus 5 approach. Repeat custom is likely, and long term relationships with
clients is the goal.
With Savile Row-quality products and unique customer service, the Suit the City franchise targets a wide segment of the market, from corporate executives to aspiring graduates, and weekend casual wearers.
The Suit the City franchise has excellent credentials. The franchise is accredited by the British Franchise Association. It's for all of these reasons that around 90 per cent of Suit the City franchisees report annual profits.
When will I make a profit by running a Suit the City franchise?
It is also difficult to predict exact profits before a business starts, but Suit the City franchisees can expect to break even after around 9 – 12 months. Once your application has been accepted, you can begin marketing your Suit the City franchise before you even start training, so you can start earning straight away.
Do I need to be a tailor in order to be a Suit the City franchisee?
The Suit the City franchise is not looking for tailors. The proven system and extensive training mean that you do not need to be a qualified tailor, or even have previous experience in the fabric or clothing industry.
What is required to operate a Suit the City franchise is excellent business development skills. You need to be a business leader who is confident in your ability to build and run a team and have a very customer-orientated approach. You should be professional in both appearance and aptitude, and be capable of sales and marketing.
Networking is also a key role. You will be meeting with clients, talking one-to-one with your tailors, arranging corporate sales, attending pop-up events and more.
How can I find out more about investing in a Suit the City franchise?
To find out more about the Suit the City franchise, or to arrange an appointment, you can contact the franchise team by completing the enquiry form found on this page.

Request Free Information
Send a free enquiry to Suit the City for further information!
Enquire into this franchise today