The information you submit via our enquiry form is shared only with the franchise business(es) that you have selected.
The franchise business will contact you by means of email and/ or telephone only to the email address and phone number you have provided.
By submitting the enquiry form you are consenting to send your personal information to the selected franchise business.
You also agree to receive further newsletter email marketing from What Franchise.
Close
Did you know?
Redbridge Tuition has an expected revenue of £100,000+ after 2 years!
Request free information in just 60 seconds!
Take the first step in becoming your own boss!
Redbridge Tuition
Redbridge Tuition is a unique tuition service for students of primary and secondary school age
Minimum Investment
£30,000
Expected Revenue After 2 Years
£100,000+
About Redbridge Tuition
Redbridge Tuition is a unique tuition service for students of primary and secondary school age.
The brand's tuition classes focus on the student's needs in a small, friendly and positive learning environment. The founders, Rupa and Prajay Harji, have over 40 years of tuition experience and are now offering their unique model as a franchise.
Their experience shows that students benefit most, both academically and emotionally, from working in small groups.
Redbridge Tuition's style of teaching has consistently produced strong independent learners who can succeed in their chosen field. Students have grown visibly in confidence, and the franchise has an outstanding record of empowering students to achieve their goals and excel in exams.
The brand offers tuition in the core subjects of English, mathematics, and the sciences, as well as verbal and non-verbal reasoning. Tuition takes place in classroom environments, with tutoring conducted by experienced, passionate tutors.
Redbridge Tuition empowers students to achieve their goals, excel in exams, and grow into confident, independent thinkers. Franchisees have the chance to not only make a real difference in the lives of young people but additionally, to build a robust and profitable business.
The company's strapline is "Think Beyond – Act Beyond – Be Beyond" which encapsulates its business ethos and underpins everything it does.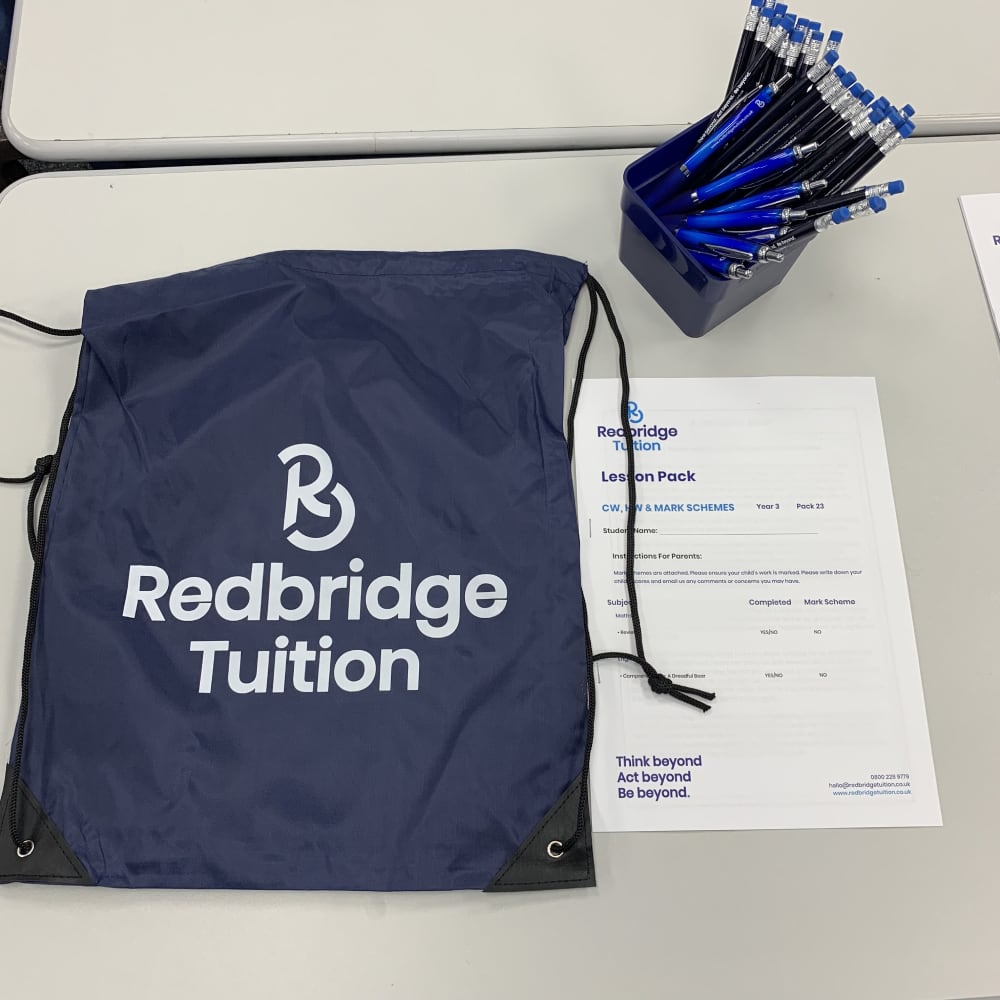 What the Redbridge Tuition franchise offers
1. A safe environment: Redbridge Tuition takes safeguarding very seriously. All tutors have DBS clearance and the company is OFSTED registered and a member of The Tutors Association, giving parents peace-of-mind that their child is in a secure and safe environment
2. An informal atmosphere: Redbridge Tuition's own patented learning style creates a relaxed and informal learning environment in which children enjoy learning
3. Innovative teaching methods: Redbridge Tuition is at the forefront of using a mixture of blended learning along with techniques proven to help improve focus and learning
4. Small groups: Classes are always held in small groups. This small class size helps children learn in an atmosphere where that can confidently ask questions and become confident learners
5. Confidence for parent and child: The confidence a child gains when they develop a strong bond with their fellow students and their tutor throughout their school years. This confidence filters through to areas of learning making students fearless and independent learners. A well-behaved and intelligent child is not always a teacher's priority in school. This is where Redbridge Tuition's tutors come into their own. Each tutor will get to know every child's strengths and weaknesses
regardless of their ability and strive to stretch every child.
Children are far more likely to have an increased drive to work to the very best of their ability because they have the confidence that they can succeed. At Redbridge Tuition, the staff have consistently seen attainment level improve as the child becomes more confident in their own ability.
6. Parent partnership: Redbridge Tuition tutors work alongside parents to form a partnership. This helps create a seamless workflow for the child and provides parents with a structured framework in which they can support their child's academic progress.
Parents very often struggle with their child's academic progress, or feel their child is not achieving their potential in school. Redbridge Tuition's proven methods will help overcome that, so every parent feels that their child is working to their potential.
7. Test practice: Navigating exams is a skill that is not taught extensively in schools. Redbridge Tuition provides a mock exam service for all subjects taught. All mock papers are written in house by subject specialists and provide an invaluable skill for every child to hone their educational learning.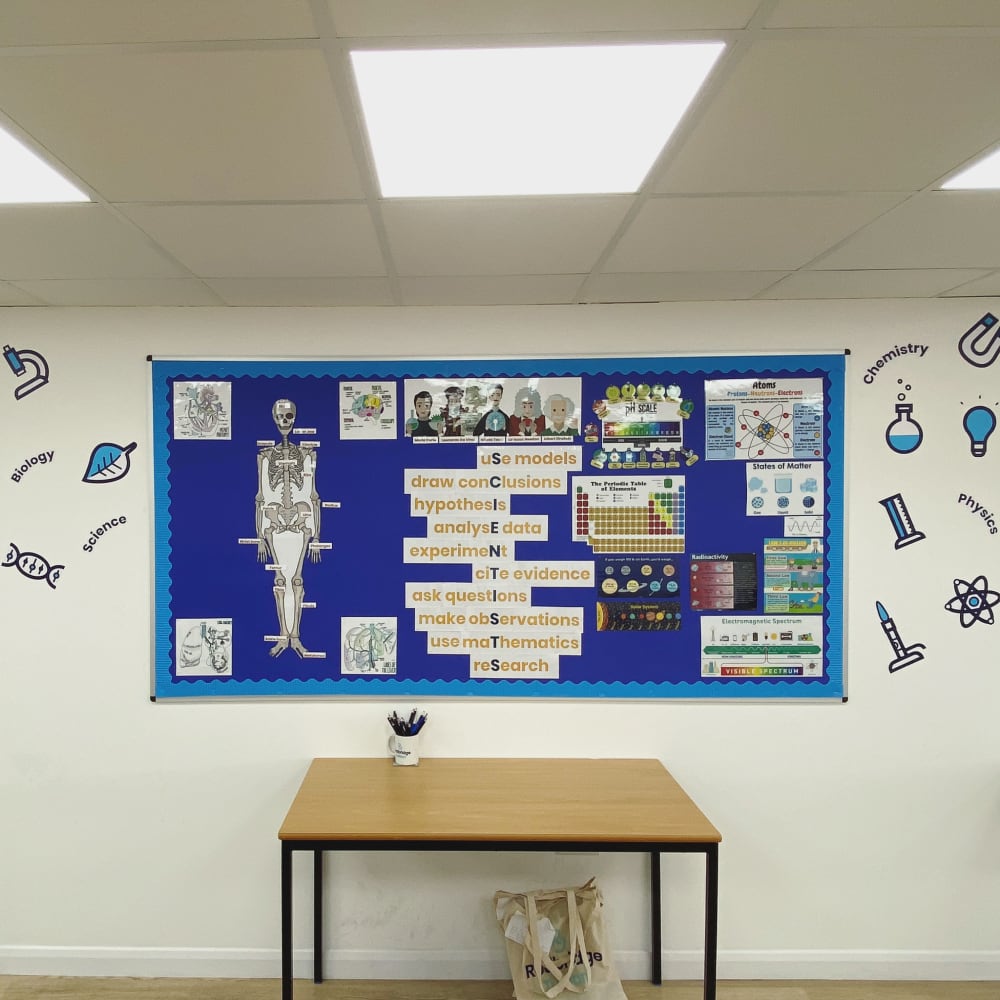 In summary, Redbridge Tuition's tutoring services assist our students in multiple ways:
● Confidence
● Better level of attainment
● Greater clarity of academic goals and ambitions
● Support in the fulfilment of goals and ambitions
● Direct feedback to both parents and children
● Students being able to attain greater focus and concentration levels
● Students improving their understanding of subjects and achieve a firm grounding in a subject area
● A challenging environment where other students and staff alike are moving forward
● Recommend resources to boost a child's learning potential
● Encourage independent thought
● To develop into active problem-solvers
● Bring hope to those who have had many problems in school environment
● Inclusive environment; if the company can cater to the child's needs it will not turn a child away
● Advice on a child's educational development
How does the franchise model work?
Redbridge Tuition is looking for people who are passionate about children's futures, who are organised, energetic and business-orientated. Beyond the financial rewards of this franchise, it is an extremely rewarding career where you can make a difference in children's futures.
Ideally, you will have an undergraduate degree, an interest in education and preferably some business experience.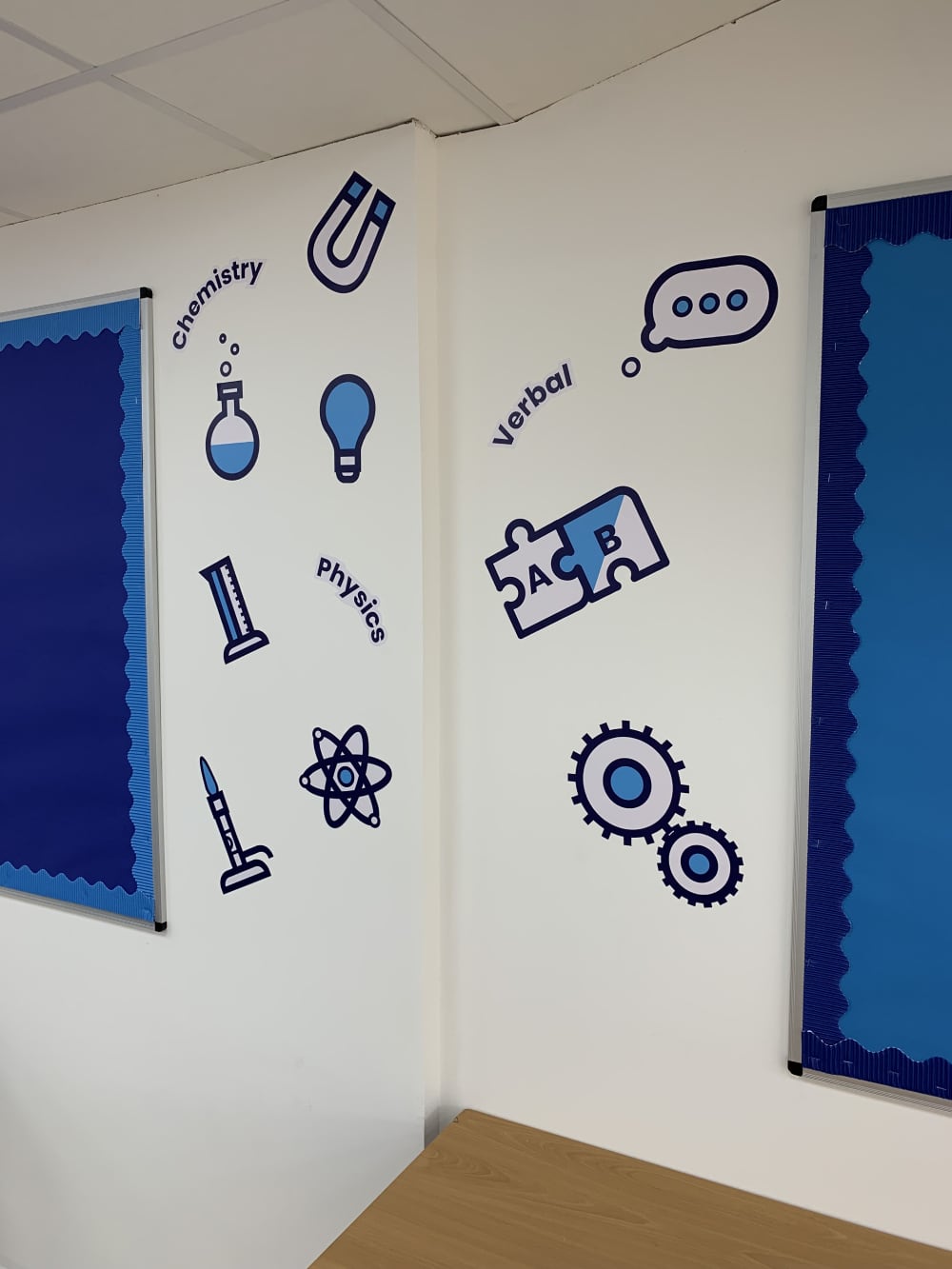 What training and support do franchisees receive?
The team has built a structured and comprehensive training program covering all aspects of running a Redbridge Tuition franchise. The training program will give you a thorough and detailed understanding of how to own and operate your new business.
Did you know?
Redbridge Tuition has an expected revenue of £100,000+ after 2 years!
Request free information in just 60 seconds!
Take the first step in becoming your own boss!
The initial training will take place in the Redbridge Tuition centres in Loughton and Ilford, London. It will include you observing and running tuition classes with the assistance of an experienced team. Initial training includes two weeks of support in your territory from a senior team member of the Redbridge Tuition team to help you launch your business.
Further follow-up training and support visits can be arranged by mutual agreement as required.
The cost of training is included in the franchise package fee.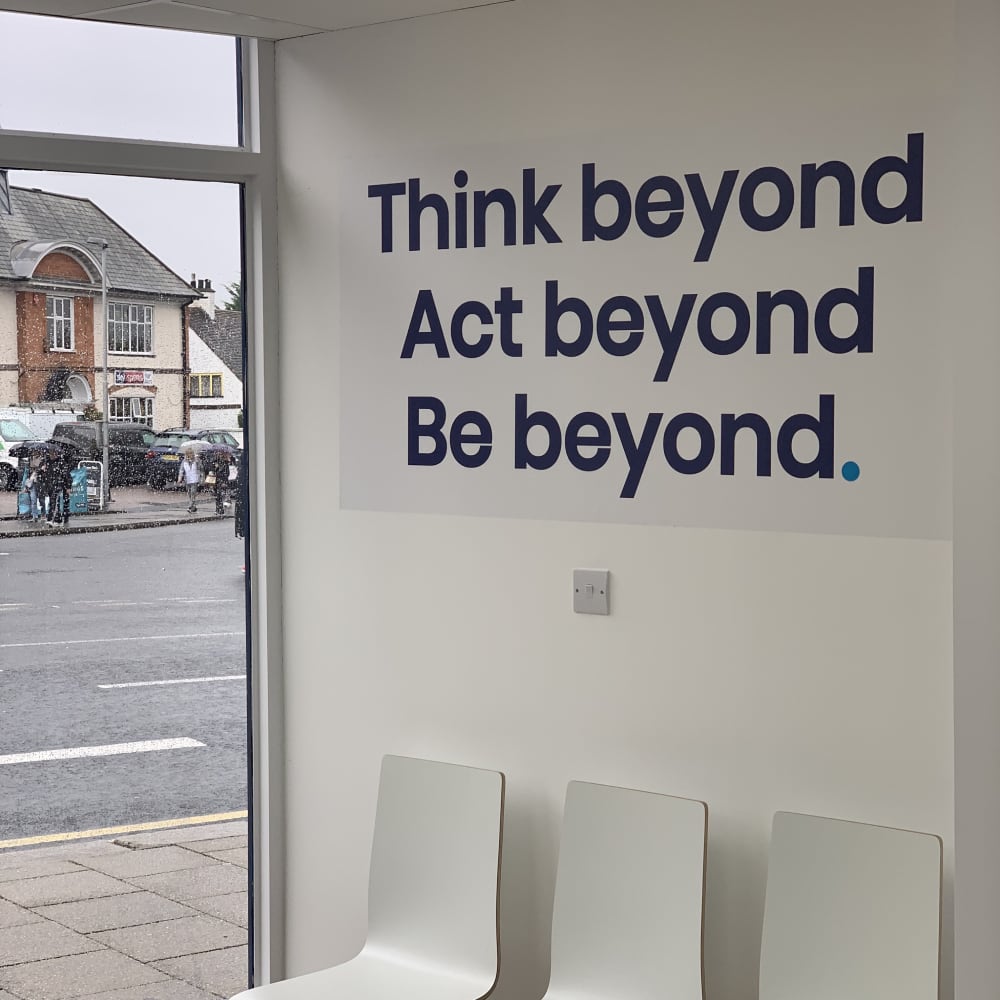 How much does a Redbridge Tuition franchise cost?
The minimum investment required is £30,000, with typical investment between £30,000 to £50,000.
Return on Investment will vary but a newly established franchisee can typically expect to turn a profit on their first location between nine and 18 months.
Once the franchisee has established their business in their locality, then for ambitious franchisees, there are opportunities to open further Redbridge Tuition Centres.
Where is the brand looking to grow to next?
An exclusive franchise territory will be assigned to each franchisee. Franchisees will have exclusive rights to market and promote Redbridge Tuition's services in the exclusive territory.
Redbridge Tuition is offering franchises throughout the UK, with an initial focus on London and the South East.
The franchise agreement is for an initial five-year term, with rights to renew for a further five years (no renewal fee).
The franchise agreement and franchise programme have been developed following the British Franchise Association's Code of Ethics.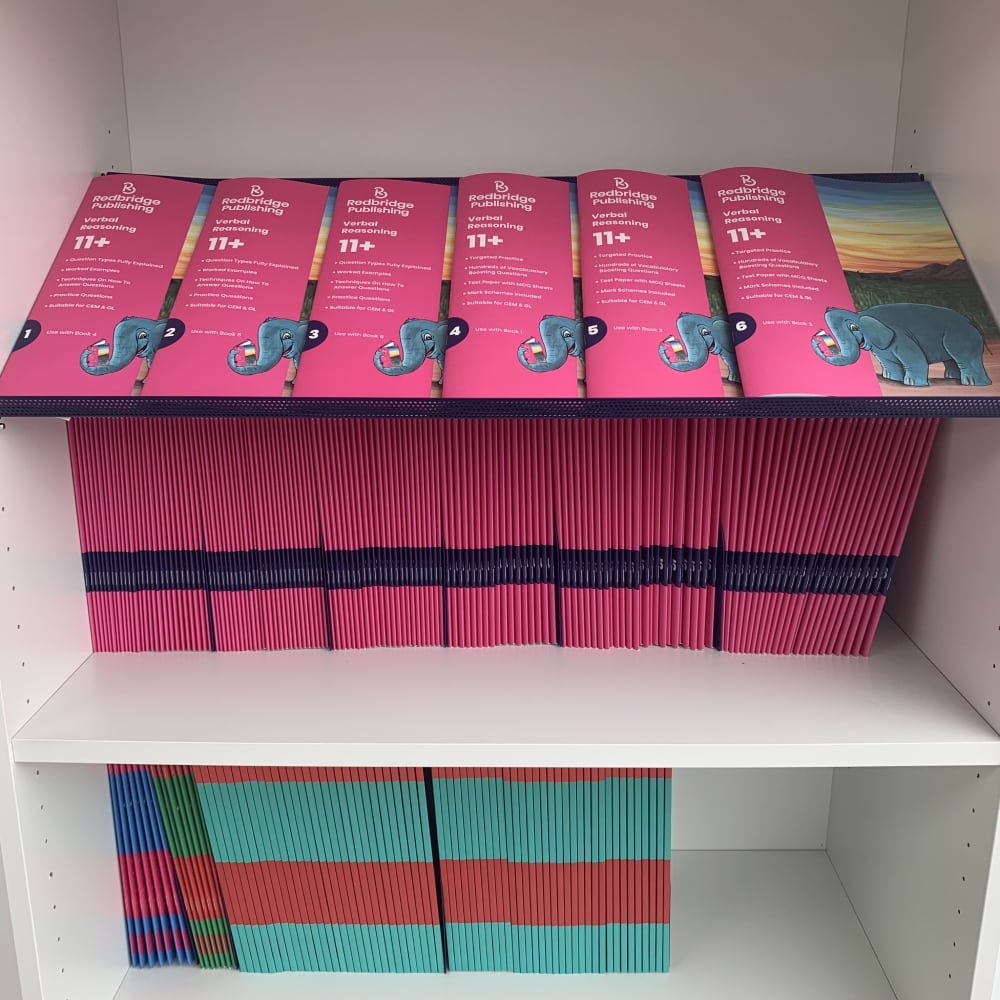 What kind of premises or equipment is required?
Redbridge Tuition is offering a unique and distinctive franchise opportunity. Essentially, the franchise programme is aimed at key locations and demographics where the demand and resulting sales opportunities are greatest. The franchise model is ideal for franchisees who want to build a tutor team, offering comprehensive tuition services as detailed in this document.
Franchisees will need to be comfortable developing, leading and managing a team.
Redbridge Tuition will assist and advise you on a potentially suitable location, help you to secure retail property (owned or leasehold) – and in time, potentially suitable satellite venue(s) if the demand exists locally. RedBridge Tuition will need to approve your preferred premises in advance and will mutually consider and agree a location using specific criteria.
Considerations such as proximity to schools, convenience for parents and students, transport links, car parking, local facilities and the condition and presentation of premises must be factored into the decision-making process.
After-all, location and property presentation can be a key factor in the overall success of any
business.
In some circumstances where local market demand is particularly strong, franchisees may expand their tutoring services by offering additional suitable venues at locations in their territory. These venues are called franchise satellites. This opportunity will require you to secure suitable venue(s), conducive to education and learning in your local community – for example, libraries; schools; community halls.
In this instance, franchisees can, if they wish, build and develop venues in their franchise territory so that you are operating a Redbridge Tuition business from several locations. Venues would require to be branded and to be approved by Redbridge Tuition. The franchisor advises and assists you if and when this is appropriate.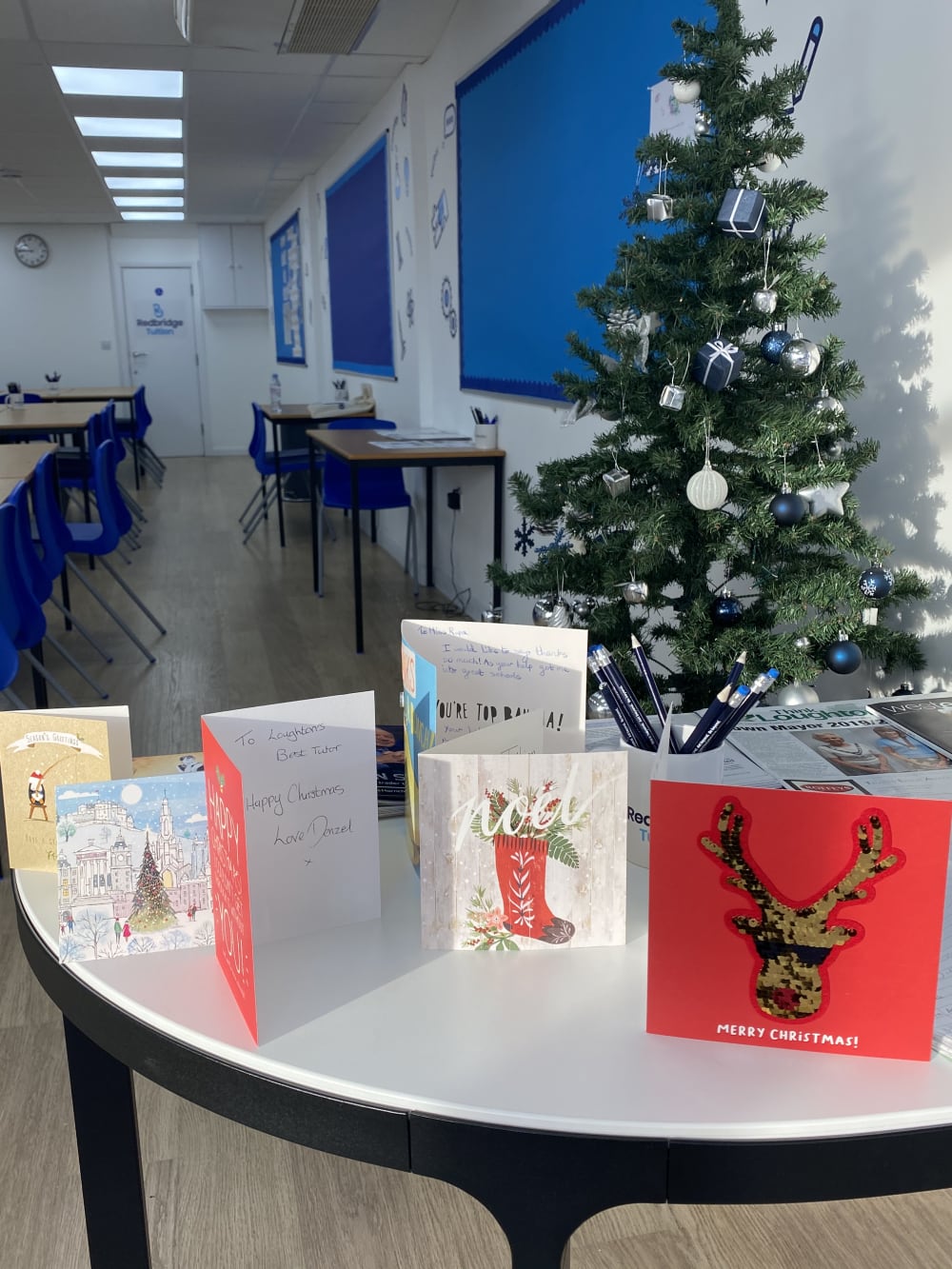 Why is a Redbridge Tuition franchise a good investment?
Tuition as a professional industry is growing fast. It is an industry that has seen exponential growth across the world. Redbridge Tuition franchise will provide a tried and tested model for tuition in Maths, English, Reasoning, Biology, Physics and Chemistry to GCSE students that is rewarding, flexible and profitable.
How in demand are the services or products the franchise provides?
The tuition industry is a fast-growing sector in the UK. It is estimated that the tuition market is worth £6bn-plus to the UK economy. 23 per cent of children receive private tuition each year, with an average spend of £2,700 per child.
Tuition has always existed, but where this was previously a cottage industry where teachers who wanted to earn a little extra would tutor after school and at weekends, there now exists professional tutors and tuition companies. About 43 per cent of state schoolteachers' have tutored children. There is also a growing trend where teachers are giving up their full-time teaching jobs to become full-time tutors.
In 2019, it was estimated that just under one in five schools will recommend a tuition centre to parents who require additional help.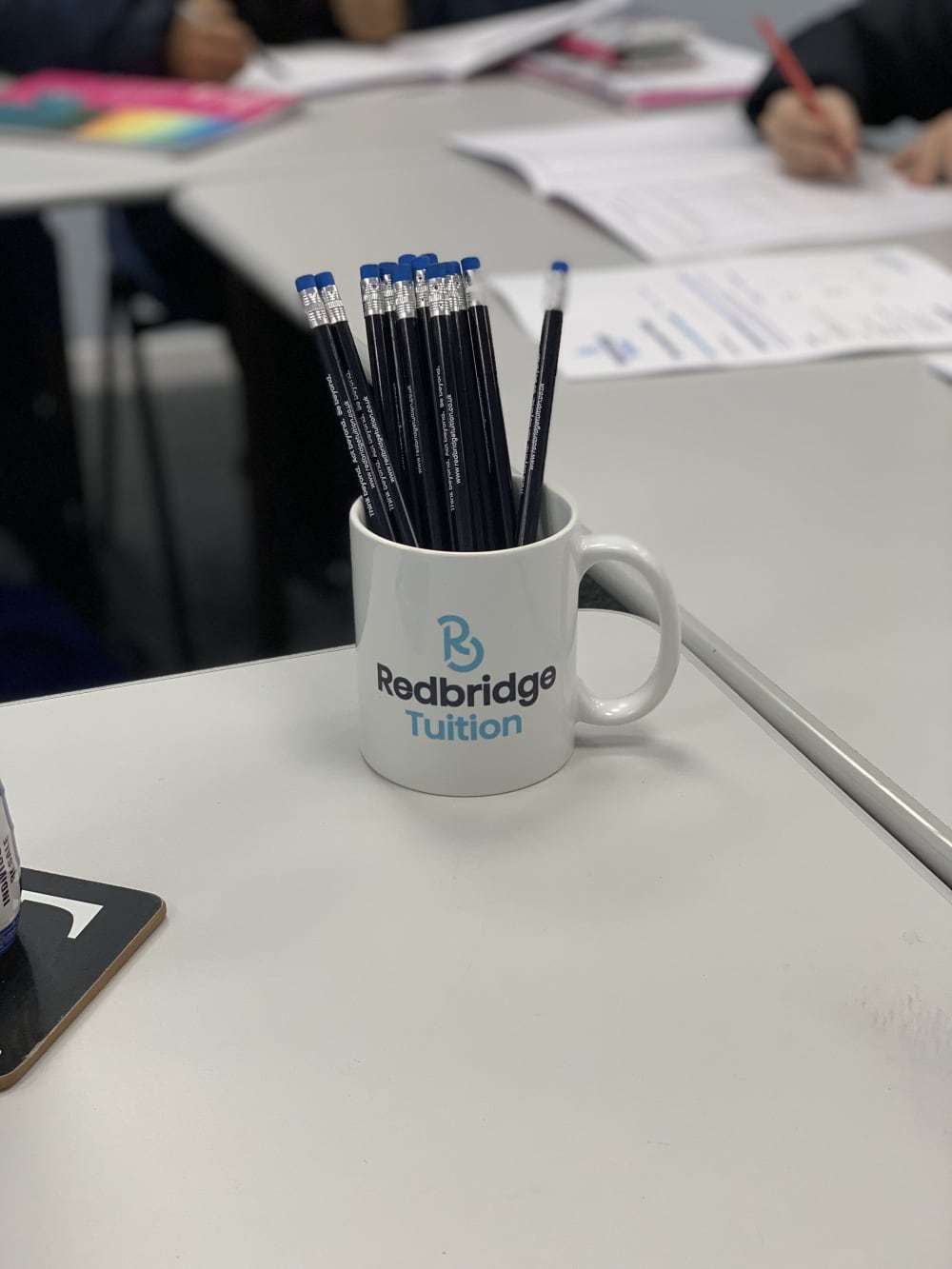 How do I start setting up my own Redbridge Tuition franchise?
To find out more, or to request further information on franchising with Redbridge Tuition, complete the form below and click on the 'Request Free Information' button now.
Request Free Information
Send a free enquiry to Redbridge Tuition for further information!
Enquire into this franchise today