The information you submit via our enquiry form is shared only with the franchise business(es) that you have selected.
The franchise business will contact you by means of email and/ or telephone only to the email address and phone number you have provided.
By submitting the enquiry form you are consenting to send your personal information to the selected franchise business.
You also agree to receive further newsletter email marketing from What Franchise.
Close
Did you know?
Chick-fil-A has outlets available across the UK

Request free information in just 60 seconds!
Take the first step in becoming your own boss!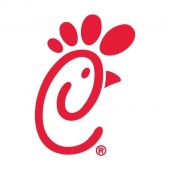 Chick-fil-A
Quick-service food franchise with over 2,000 restaurants specialising in fried chicken
Minimum Investment
£100,000
Expected Revenue After 2 Years
N/A
About Chick-fil-A
With over 2,000 locations in all but three states (Hawaii, Alaska and Vermont), the Chick-Fil-A franchise is well on its way to becoming the largest quick-service chain in the USA.
The company currently generates more revenue at each location than any other quick-service chain. Interestingly, the company is also the biggest purchaser of Sunkist lemons in the world, as it serves over 120 million lemonades every year.
In the US, Chick-Fil-A is also the biggest buyer of peanut oil, which is an ingredient that is said to form part of the unique and delicious flavour of the chicken sandwich, the company''s most famous menu item.
Before being fried in trans-fat free peanut oil (the company prides itself on being 100 per cent trans-fat-free) the Chick-Fil-A sandwich is constructed of a high-quality piece of chicken which is hand-dipped in egg and milk, breaded and then cooked in a pressure cooker for consistency.
Once complete, the chicken is served with a toasted butter bun, sauces and salad, with house-made pickles which take three days to perfect. If the Chick-Fil-A sandwich doesn't take a customer's fancy, the company has a famous secret menu they can ask for which includes delicious offerings such as a chicken quesadilla, cheese fries and root beer floats.
The perfect seasoning for the chicken - which took four years to create - remains a secret recipe which is still held locked away in the company head office in Atlanta. The head office has remained close to the roots of the company, and the Chick-Fil-A franchise is proud to support jobs within the local community and to improve Georgia's economy.
In fact, Chick-Fil-A is so proud of its head office you can pay to go on a backstage tour, which includes being able to learn about the history, culture, values and secrets of the company. It is no surprise that there is such a tour for Chick-Fil-A because the company has such a rich history to share.
Chick-Fil-A actually began its life as a diner called Dwarf Grill which was opened in Atlanta by Truett Cathy in 1946 following the end of World War II. Truett and his brother Ben decided to open the grill (which was later named Dwarf House) which went from strength-to-strength operating with just four tables and 10 stools, making just under $60 dollars on its first day.
The success of the business then led Truett Cathy to open the very first Chick-Fil-A in Greenbriar Shopping Centre in Atlanta in 1967. Unfortunately, Ben Cathy was unable to continue the business journey with his brother as he was killed in a plane crash in 1949.
From the very beginning the company was incredibly strong on values, sending food to the families of locals in hospital or for customers' families when they lost a loved one.
Even from the early days of franchising out Chick-Fil-A branches, Truett Cathy would be very specific in choosing Chick-Fil-A franchise owners who were as passionate about people as he was. He wanted every customer to be treated like the president of the USA when they walked through the door, and even now, that level of customer service is expected in each and every Chick-Fil-A franchise.
To further the incredible values of Chick-Fil-A the company is highly associated with charity work. Truett Cathy was passionate about making a difference in the lives of young people. He won many awards for his charity work along with his wife and he was known to have mentored many teenagers at his church. He wanted the culture of each and every Chick-Fil-A to not only provide customers with an amazing experience but also offer a valuable first step on the career ladder for young people acquiring jobs in the restaurants.
Cathy also started a college scholarship program for young people working in his restaurants which still runs today. For even more positive influence on the local community and countrywide causes, Chick-Fil-A continues to donate millions of dollars to different charities every year.
For potential Chick-Fil-A franchisees, such an incredibly giving company with strong morals and values is a great consideration. Profits are high and continually growing at each location, and the price to acquire a franchise is low. The only hurdle is getting accepted as a franchisee, which is known to be less likely than getting accepted at Harvard University.
How is Chick-Fil-A working to remain innovative?
The Chick-Fil-A franchise is consistently future-proofing the company and working to innovate. One of the key innovations Chick-Fil-A has introduced is Chick-Fil-A-Cows. A fantastic marketing campaign started in 1995, the Chick-Fil-A-Cows are characters created by Chick-Fil-A designed to tell people to eat more chicken. The idea is they are saving their own lives by encouraging people to eat more chicken and less beef. The campaign is extremely popular and has been used on the TV, radio, in newspapers and magazines, and is used in-store for promotions.
Another great innovation from Chick-Fil-A is the mobile app which has accumulated over 10 million downloads. The restaurant has also worked hard to become 100 per cent trans-fats-free, to stop serving any chicken which has been treated with antibiotics and to add gluten-free and non-fried chicken options in an effort to improve quality and health
standards in the menu.
Mostly though, it is important to note that the fact such a large organisation has continued to maintain excellent customer service standards remains at the heart of the success of Chick-Fil-A. Chick-Fil-A is continually the highest ranked quick-serve restaurant in the American Customer Satisfaction Index Restaurant Report.
How much does it cost to open a Chick-Fil-A franchise?
It currently costs $10,000 dollars to open a Chick-Fil-A franchise in the US, and $15,000 CAD if you were looking to open one in Canada. There are no startup costs, costs for purchasing a building, for constructing a building or for buying equipment - Chick-Fil-A covers it all.
The Chick-fil-A has trialled pop-up shops in the UK to test the market, with rumours circulating that the franchise will have a British presence in the not-so-distant future.
How can I buy a Chick-Fil-A franchise?
It is currently incredibly competitive to become a Chick-Fil-A franchisee. Of the 20,000-plus franchisee applications sent to the company annually, only 75-80 are accepted so your chances sit at 1 per cent.
Did you know?
Chick-fil-A has outlets available across the UK

Request free information in just 60 seconds!
Take the first step in becoming your own boss!
What requirements are there to be e Chick-Fil-A franchisee?
There is a strict criterion to be a Chick-Fil-A franchisee. The following are public requirements, but there are also requirements given once you progress in the application
process:
- You must be free of any other active business ventures at all
- You must be willing to run and work in the restaurant on a full-time basis
- You must be willing to be hands-on in your role
- You need to complete an extensive training program successfully before you can start running your own Chick-Fil-A restaurant
- You have experience in business leadership
- You can prove you have managed your finances well
- You must be willing to participate in group prayers during training and management meetings and although you don't have to be a Christian, you must be willing to promote
Christian values
- You are unable to select the location of your Chick-Fil-A restaurant
- You will not own or receive any equity from your Chick-Fil-A franchise
- All of your equipment is rented to you for 15 per cent of your units sales
- You must be willing to give 50 per cent of your net profits to Chick-Fil-A
Chick-Fil-A is not seeking franchisees who want to invest in a business with a hands-off approach. The company does not want franchisees who want to be placed within a very specific location, who want multiple franchises or wish to buy a Chick-fil-A franchise to sell on at profit.
Which areas or territories are currently available for a Chick-Fil-A franchise?
The locations of any new Chick-Fil-A are only decided by the Chick-Fil-A head office and its expansion plans - prospective locations are not dictated by new franchisees.
According to Chick-Fil-A, the current areas of interest are:
● California
● L.A County
● Arizona
● Orange County
● Georgia
● Connecticut
● Florida
● Colorado
● Illinois
● Iowa
● Kansas
● Maine
● Maryland
● Massachusetts
● Michigan
● New York
● New Jersey
● New Hampshire
● Nevada
● Nebraska
● Missouri
● Minnesota
● Oregon
● California
● North Dakota
● Pennsylvania
● Rhode Island
● Texas
● Utah
● Washington
● Wisconsin
How does Chick-Fil-A licensing work?
Chick-Fil-A licensing opportunities are not currently available to individuals but are available to licensed food service providers and self-operated food service providers.
Why is Chick-Fil-A closed on Sundays?
Chick-Fil-A is currently making more revenue per restaurant than any other quick-service restaurant company, whilst being open one day less than other chains. Chick-Fil-A has
never opened on a Sunday because the family who owns the business always wanted to ensure a person has a day of worship and rest if they wanted it. This rule applies to
each and every Chick-Fil-A franchise.
How much profit can you make from owning a Chick-Fil-A franchise?
There are no public figures but on average it is stated that each Chick-Fil-A is able to make $4.4 million dollars annually. It is expected that a Chick-Fil-A franchise owner takes around 4 per cent - or 5 per cent gross - as long as the restaurant meets requirements specified by Chick-Fil-A.
What does the day in the life of a Chick-Fil-A franchisee look like?
You'll actually find that Chick-Fil-A does not call its franchisees, franchisees. Instead, when you own a Chick-Fil-A franchise you are known as a Chick-Fil-A operator. On a day-to-day basis you'll be responsible for running the restaurant, hiring staff, buying stock and maintaining the preparation and sale of goods, maintaining the restaurant and its surrounding grounds.
How much Chick-Fil-A brand experience do you need to own your own franchise?
Most successful Chick-Fil-A franchisees are selected because they have worked for Chick-Fil-A for a long time and have successfully worked their way to the top level of Chick-Fil-A management. They will usually have an exceptional list of recommendations and a high amount of skills.
You can currently complete programs within Chick-Fil-A restaurants (when you are employed by Chick-Fil-A) to prepare you for owning a Chick-Fil-A franchise. Completing a program of this kind can improve your chances of being successful in your application.
How do Chick-Fil-A franchise costs and fees compare to other food-service franchises?
Compared to other popular franchises, such as a Subway Franchise, Chick-Fil-A is incredibly cheap. In the US, starting a Subway franchise costs $15,000 but the startup costs can be up to $400,000. Compared to McDonald's Chick-Fil-A is a drop in the ocean. McDonald's' franchise fee alone is $45,000 and startup costs can exceed $2 million. At just a $10,000 franchise fee and paid-for startup costs and fees, it is no wonder so many people want to become part of the rare 1 per cent who successfully operate a Chick-Fil-A franchise.
Are Chick-Fil-A franchise opportunities currently available in Canada?
It costs $15,000 Canadian dollars to open a Chick-Fil-A in Canada.
What is the Chick-Fil-A profit margin given to Chick-Fil-A by the franchisee?
Exact amounts are discussed in detail when you progress in the application process but it is currently thought to be about 50 per cent.
How can I find out more about owning and running my own Chick-Fil-A franchise?
Chick-Fil-A is open about the demand for applicants for franchises to have a good credit record, a proven record with business management and to have family values and excellent recommendations from employers. If your initial application progresses then you will go on to have an interview with the Chick-Fil-A franchise team. Your business partners and family and friends will also be interviewed by Chick-Fil-A. Find out more by clicking the enquiry button on this page.

Request Free Information
Send a free enquiry to Chick-fil-A for further information!
Enquire into this franchise today