The information you submit via our enquiry form is shared only with the franchise business(es) that you have selected.
The franchise business will contact you by means of email and/ or telephone only to the email address and phone number you have provided.
By submitting the enquiry form you are consenting to send your personal information to the selected franchise business.
You also agree to receive further newsletter email marketing from What Franchise.
Close
Did you know?
Morley's Chicken has an expected revenue of Discussed at interview stage after 2 years!
Request free information in just 60 seconds!
Take the first step in becoming your own boss!
Morley's Chicken
A superior-tasting chicken brand that has perfected a formula of successfully delivering prime quality and freshness of product for over 35 years
Minimum Investment
£75,000
Total Investment
From £120,000
Franchise Fees
£15,000 to £30,000
Expected Revenue After 2 Years
Discussed at interview stage
About Morley's Chicken
Morley's was founded in 1985 and has since become one of the most recognised and famous chicken brands in London. It currently has an operational portfolio of 91 units in London and is now ready to further expand across the UK and international markets.
Morley's is more than just a superior-tasting chicken brand; it is a standout operating system that has, for more than 35 years, perfected a formula of successfully delivering prime quality and freshness of product to its enthusiastic supporters.
What type of franchisee is Morley's looking to recruit?
Operating a successful restaurant franchise business can be a daunting task unless you have previous experience in the food sector. However, the team at Morley's Chicken has developed and designed a system that streamlines all the processes, resulting in a simplified operation. Whilst having previous experience in F&B is preferred, its in-depth training programme will take you through all the steps in order to run a successful model. As franchise partners, Morley's Chicken is looking for entrepreneurs and operators to be proud to be part of this exciting brand and also be motivated to grow with the concept over the coming years.
As a partnership:
· Ability to work together
· Share the same aspirations
· Common goals
· Respect for each other's roles
· Sustainable decision-making process
· Able to differentiate business and personal relationships.
As an existing business operator:
· The appointment of a suitable key person to manage the business daily
· Actively monitoring the operation and other parts of the franchise
· Able to maintain overall healthy cash flow with other businesses
· Committed to running the franchise
· Able to control and run the overall business as needed.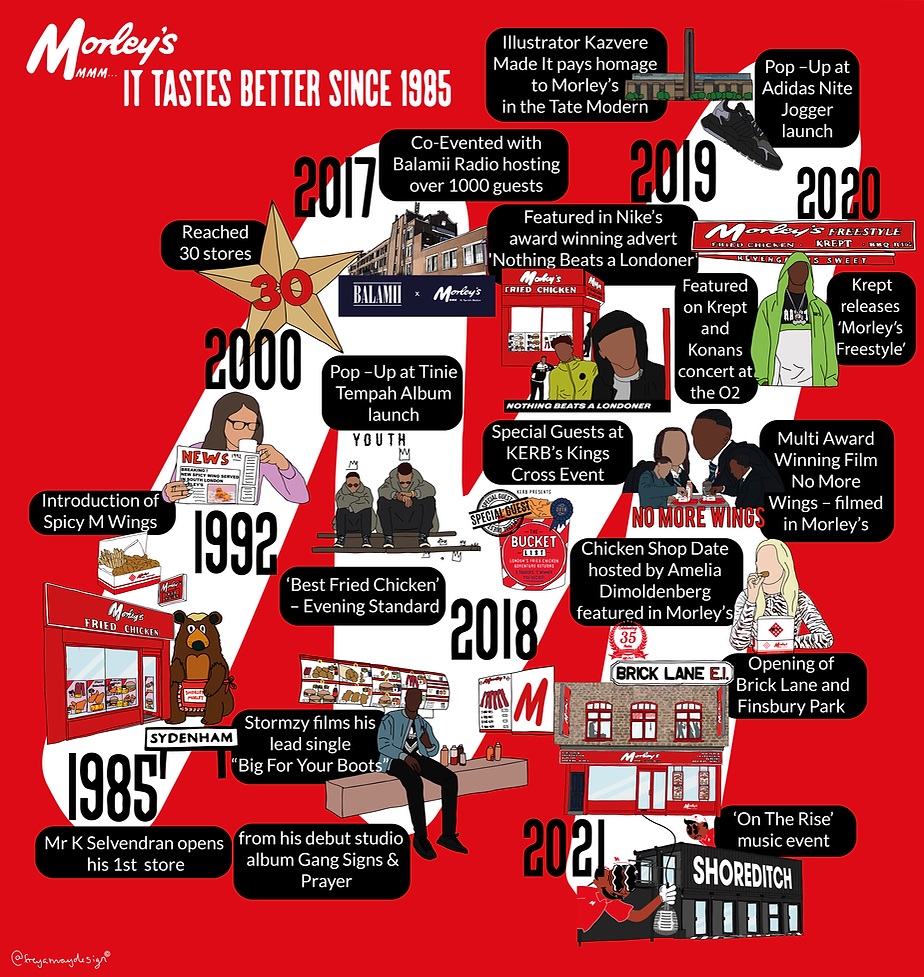 What training and support is provided?
In starting your journey with Morley's, you are furnished with a streamlined process that only a team deeply experienced in franchising can provide. It focuses on providing value every step of the way, with a personalised and proven orientation programme that ensures the big picture and the tiniest details are undertaken with precision.
All the foundations of a solid business operation are covered – training, internal procedures, financials, staff appointments, opening, maintenance, health and safety – with a management team versed in the commitment required to provide the franchisee with the confidence that the implementation of all services and supplier relationships are in place, and the values that have built an enduring relationship between the brand and its supporters are faithfully observed. Morley's will assist you with acquiring the right staff and empower you to monitor and continually improve your staff performance.
Did you know?
Morley's Chicken has an expected revenue of Discussed at interview stage after 2 years!
Request free information in just 60 seconds!
Take the first step in becoming your own boss!
From the moment of opening, it will work alongside you with its tried and trusted systems until you are totally confident in the day-to-day running of your new franchise. If you are uncertain about anything its experienced support team is only a chicken nuggets throw away.
How much does a Morley's Chicken franchise cost?
The cost of the average project is around £130,000. Morley's is able to assist in helping you obtain funding for this investment with around 40 per cent so the minimum investment is £75,000. You can expect a return on investment within 12 to 18 months.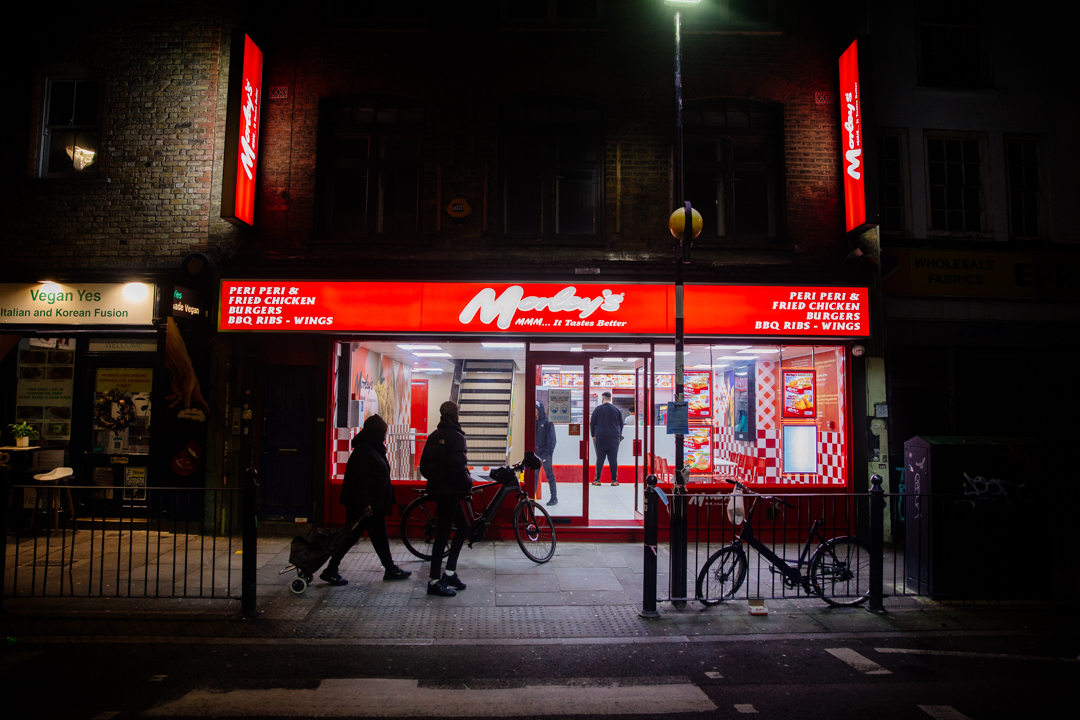 What locations or territories is Morley's Chicken looking to operate in?
Morleys has a highly successful portfolio of 91 stores in London and is now wishing to expand its portfolio across the United Kingdom and internationally.
What are the franchise terms of agreement and renewal?
The franchise agreement is for five years with a further two terms of five years each.
Why is a Morley's Chicken franchise a good investment?
Morley's Chicken is a very highly regarded and established name within London, and soon to be across the UK. With over 30 years of experience and over 91 operating stores, Morley's Chicken has all the foundation and structure to provide a good investment and continual brand developments to further expand.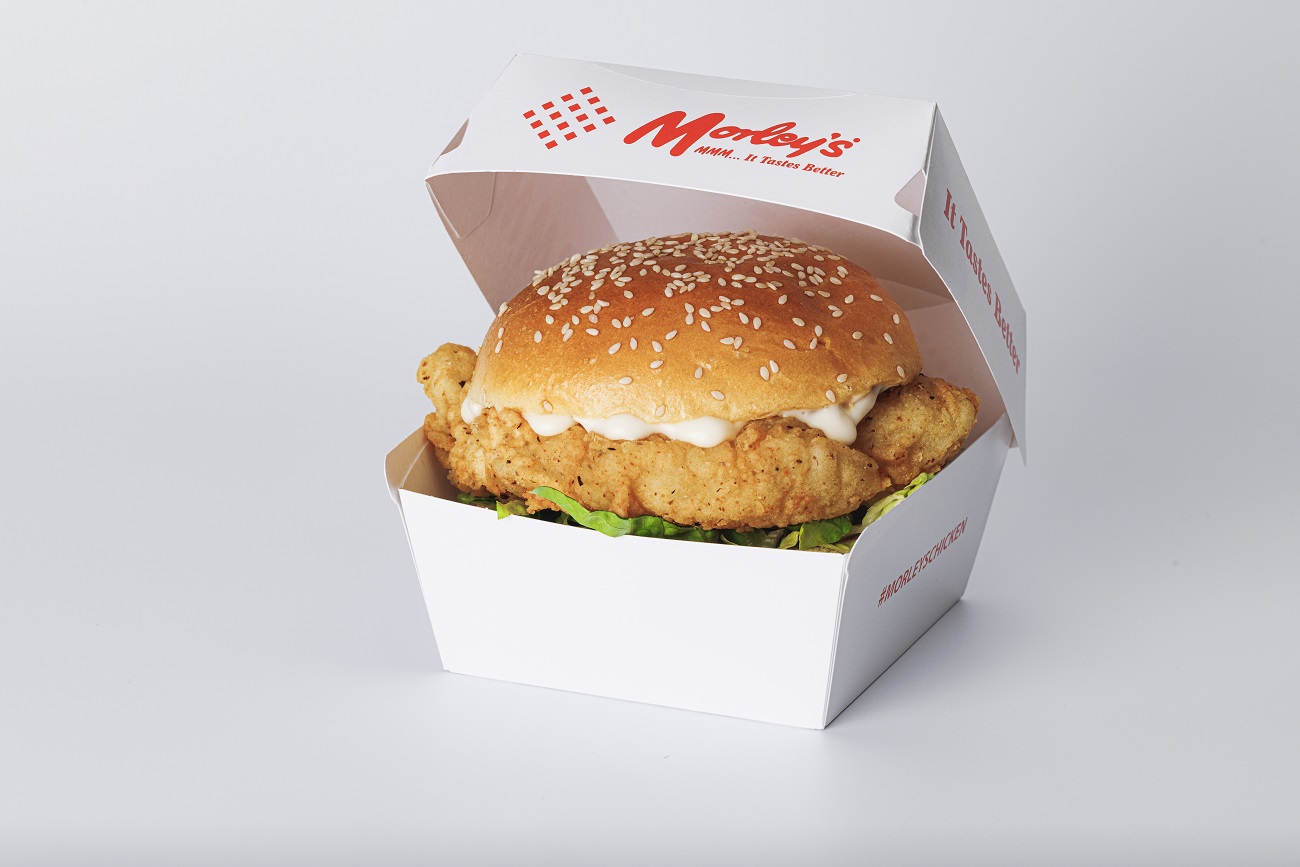 How in demand is Morley's product?
Everyone loves chicken and they also love it fried or grilled. Wings, breasts, thighs, drumsticks, nuggets, fillets, in a burger, in a wrap, and no one does it better than Morley's. Not to mention its ribs – fried with a special BBQ sauce, with meat that just falls off the bone.
The global taste for fried chicken continues to rise, reaching an expected growth of $8.25bn by 2025 and even better, millennials are a major factor in this upwards trend.
Expansion into untapped markets, both locally and internationally, will create tasty opportunities for an established brand, and what better way than a dynamic brand like Morley's with its experience and immediate connectivity with 16- to 35-year-olds that clearly have a passion for the taste and atmosphere of Morley's community culture.
How do I start setting up my own Morley's franchise?
To find out more, or to request further information on franchising with Morley's, complete the form below and click on the 'Request Free Information' button now.
Request Free Information
Send a free enquiry to Morley's Chicken for further information!
Enquire into this franchise today