The information you submit via our enquiry form is shared only with the franchise business(es) that you have selected.
The franchise business will contact you by means of email and/ or telephone only to the email address and phone number you have provided.
By submitting the enquiry form you are consenting to send your personal information to the selected franchise business.
You also agree to receive further newsletter email marketing from What Franchise.
Close
Maplebrook Wills
Helps people distribute their assets according to their wishes by writing the perfect will for their circumstances
Minimum Investment
£6,000 - £ 15,000
Business Type
Financial Services
Funding Support
Third party
Franchise Fees
From £6,000
Expected Revenue After 2 Years
N/A
About Maplebrook Wills
Maplebrook Wills helps people distribute their assets according to their wishes by writing the perfect will for their circumstances and preparing other legal documents like Lasting Powers of Attorney (LPAs). The brand also helps with related services such as funeral plans and trusts – working primarily on an income-generating referral model.

If you have a will, your money and assets will benefit the ones you love after your death, however, nearly two-thirds of UK adults don't have one because nobody likes to think about their own death, even though it's sadly inevitable.
Maplebrook Wills can say with some confidence that there will always be people in the UK who need wills, so the market of potential customers will never be saturated. Since the franchise offers personal help and guidance, its wills start at £149, but writing a will is rarely the end of the business relationship with clients.
Because the team is friendly, professional and provide clients with useful information, they frequently identify other services clients might need. Those additional services include trusts, probate, LPAs and funeral plans. When franchisees help provide these extras, directly or indirectly, they can boost their income by up to 40 per cent. It's no exaggeration to say that being a Maplebrook Wills franchisee provides you with the opportunity to generate a six-figure business.
Launched as a franchise business in 2018 by award-winning will writer, Mike Pugh, Maplebrook has attracted a team of experts in the industry. Its 'ZEN Desk' provides almost instantaneous support and guidance from senior will writers and STEP qualified solicitor with decades of experience, meaning franchisees need not be concerned about estate size or complexity.
Managing clients can be a full-time job, which is why franchisees use the Maplebrook EDGE to run their business. This custom-built software platform is specifically designed for estate planners – it helps capture leads, move them through the client journey, draft legal documents, and never forget a call or appointment. EDGE also handles pre and post-meeting admin functions such as terms of business, invoicing, and payments. There is nothing like the Maplebrook EDGE in the industry.
What the brand looks for in a Maplebrook Wills franchisee
Maplebrook Wills is looking for motivated individuals who want to develop a successful business whilst also helping local people with a service everyone needs. You don't need a legal background or any formal qualifications, but excellent written and verbal communication and a good sense of humour helps.
Existing franchisees have varying backgrounds from journalism and management to being a surgeon or teacher. People from all walks of life can succeed in the financial services industry. Wills are a product that everybody is going to need at some point in their life so it isn't a hard sell. That being said, some sales experience and a bit of charm does help.
What locations or territories are available to operate in?
Maplebrook Wills has expanded rapidly over the past year. Although growing at such a fast pace, it still has a lot of territories available but the good ones won't last long. The brand is particularly interested in expanding throughout London, the Thames Valley and the North of England.
What training and support do Maplebrook Wills franchisees get?
Training and access to Maplebrook Wills' bespoke EDGE software platform, custom-built for its network of franchisees
Access to MY.MAPLEBROOK, an online knowledge base, including a video library and other training and support content
Daily Maplebrook Surgery: Every day there is a group video chat providing support on technical questions, sales know-how, and anything else related to your business
Maplebrook ZEN Desk: Need an answer to a technical question? Support is almost instantaneous. Unlike any other professional will writing franchise, Maplebrook has a STEP qualified doctor of law as technical support as well as senior will writers with over 40 years of experience
An initial week-long training course is held in Bristol. This includes all technical training in writing wills, powers of attorney (LPA's), pre-paid funeral plans and an intro to trust planning
Exclusive multiple trust training sessions run by STEP qualified doctor of law, ensuring the latest in all matters legal and tax, regarding trust planning
Sales calls and meetings with clients in the exclusive area, led by the top will writer UK (New Leaf)
Business training: Support and mentoring with Gary Keating (#3 ActionCOACH in the UK, Top 50 ActionCOACH worldwide) and Jane Carvell (ActionCOACH business growth specialist, ActionCOACH)
Monthly Maplebrook Kaizen: a one-hour ZOOM meeting for the latest updates to the EDGE, Maplebrook's unique proprietary software platform that runs your business
Monthly trusts talk: a one-hour ZOOM meeting with Maplebrook franchisees to discuss the latest in trust planning. This is another opportunity to get personal feedback on cases and best practice
Support from the experts and team at the head office when you need it, including invoicing and admin functions
Access to Maplebrook Wills' PR, brand and marketing experts, to support lead generation
Individual landing page on the company website with leads coming directly to you
Corporate branded merchandise starter pack, including business cards, stationery and attestation kit
VOIP phone with a business number and answering system, giving you access to the Maplebrook Wills business network
Site advice on operational start-up including office location
How does a Maplebrook Wills franchise model work and what is the cost?
There are two franchise packages on offer:
Gold package
The franchise fee is £15,000 including VAT – 30 per cent royalty fee – 2 per cent marketing fee. Gold members have access to an all-inclusive package that includes:
Full access to the will writer week-long training course. This course is held on average once a month
Trusts training: this seminar must be taken at least once a year but will run on average once every two months. Franchisees are free to attend as many times within the year as they like at no extra charge
Full access to additional systems and technology training facilities – EDGE systems training and EDGE Kaizen meeting
Full access to the online knowledge base, MY.MAPLEBROOK, which offers you a catalogue of training videos, documents, marketing materials and more to help you run your business
In-area sales training: for a commission fee, one of Maplebrook's trainers will come out to your area to conduct sales calls and appointments
Access to the bespoke software platform, EDGE
Access to daily surgery hour
Access to the ZEN Desk for almost instantaneous advice from will writers with over 40 years' experience
Full start up marketing materials including business cards, attestation kit and access to additional branding
Annual PI cover worth over £2,000,000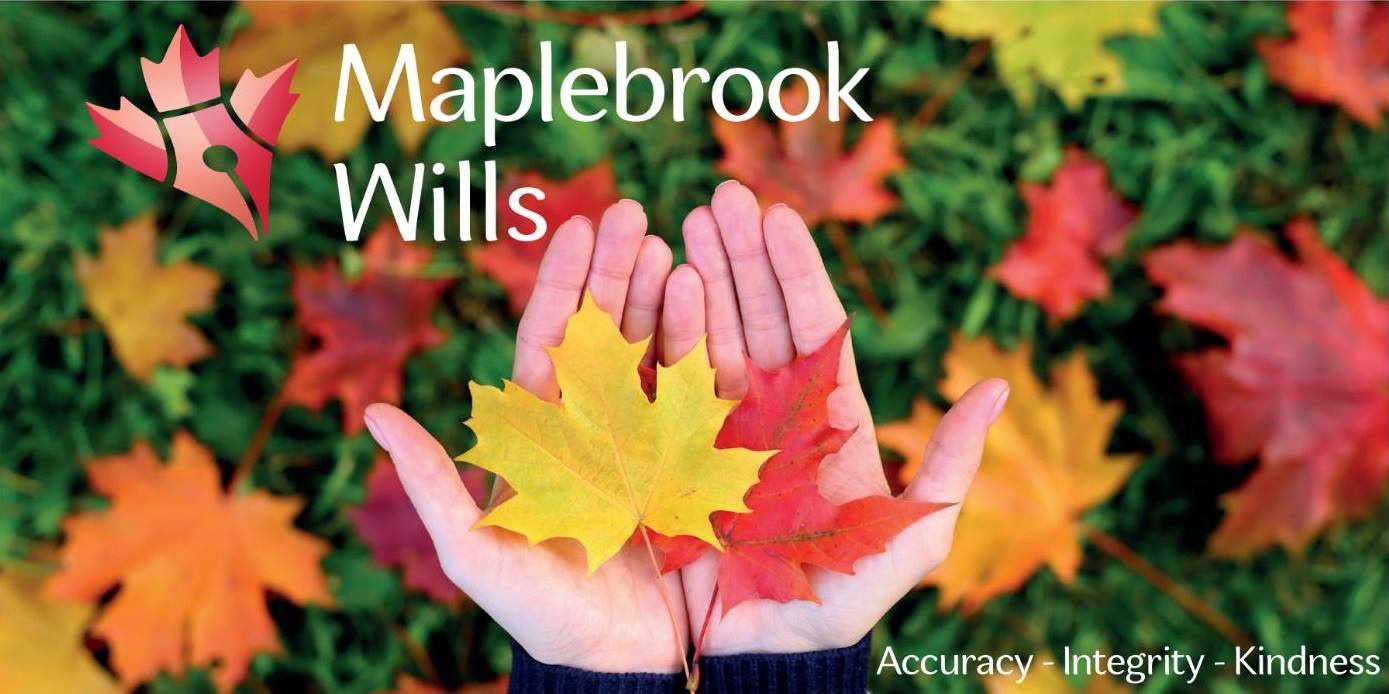 Silver package
The franchise fee is £6,000, including VAT – 35 per cent royalty fee – 2 per cent marketing fee. Silver members have access to all of the same features but with members carrying their own monthly costs. These features include:
Trust training: annual fee
Access to EDGE: monthly fee
Access to daily surgery: monthly fee
Access to ZEN Desk: monthly fee
Silver members also carry additional costs, such as organising their own PI cover and 100 per cent human compliance on every document they write.
How can I get started on setting up my own franchise with Maplebrook Wills?
To find out more, or to request further information on franchising with Maplebrook Wills, click on the 'Enquire Now' button.

Request Free Information
Send a free enquiry to Maplebrook Wills for further information!
Enquire into this franchise today