Life changing
Posted: 08 Jul 2019
Estimated Read Time:
in 8 minutes
TaxAssist Accountants has helped Nadeem Iqbal realise his dream of becoming his own boss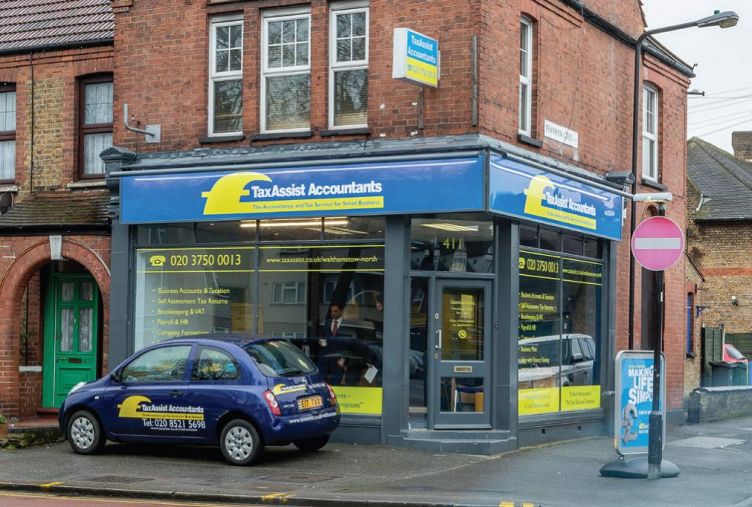 Nadeem Iqbal had always dreamed of having his own business and tried many ways to realise it.
"But I realised I couldn't do it alone," he explains. "I needed a team to help me along, with a proven and successful idea. Then I came across TaxAssist Accountants - a solution for all my needs."
Not looked back
Nadeem has not looked back since leaving employment and has been running his franchise covering Walthamstow in London since 2011. He recently bought out a neighbouring franchisee in Palmers Green when they retired and Nadeem now looks after more than 1,600 clients from his modern, welcoming shops with the help of his 16 members of staff.
"I was lucky to have the opportunity to buy the Palmers Green franchise, as it helped me to triple the size of my practice," Nadeem says.
"It was a big decision for me, but it helped me to learn new skills in relation to strategy and scaling up in terms of systems and staffing. It also meant I could enjoy the economy of scale and increase my profitability."
TaxAssist has been operating successfully for 24 years, with services offered including year-end accounts, tax returns, bookkeeping, VAT returns, payroll and cash flow projections.
After consistently winning awards in both the franchising and accountancy sectors, the company has grown to become the largest network of small business specialist accountants in the UK, servicing over 71,000 clients from over 300 shops and offices nationwide.
Relishing the transition
There's no doubt Nadeem is reaping the benefit of self-employment, relishing his transition from technician to manager to business owner and now investor.
"I am obliged for the tremendous help and assistance provided by the TaxAssist support centre to develop my business," he says. "When I started, I got so much training, support and help from the team in Norwich, not only in understanding software and the technical side of the business, but also on the operational side in relation to how to run a profitable practice on a day to day basis.
"The support I received is not something I could have accessed or afforded had I established my own practice in my own name."
But Nadeem's ambitions don't stop here: "I joined the TaxAssist network eight years ago. Since then my business has grown substantially, but my plan is to keep expanding via acquisition.
"With Making Tax Digital for VAT, many accountancy firms are finding it hard to cope with technology and are not ready to invest in learning new skills. I'm passionate about buying fee banks from retiring local accountants and bringing their accountancy practices up to modern standards, so business owners can benefit from all the advantages a modern accountancy practice brings.
"Becoming a TaxAssist franchisee has changed my life in many ways. I'm not only financially well off, with a better lifestyle, but I also now have a purpose in my life. I have a real sense of achievement."
At a glance taxassist accountants
Established: 1995
Number of franchised outlets: 318
Location of units: UK-wide
Investment range: £100,000-£130,000
Minimum required capital: £40,000
Contact: Nikki Haythorne franchiseenquiries@taxassist.co.uk
Our Guide to Getting Started in Franchising
Grow yourself from a franchising no to a franchising pro!
Ones to watch
Franchisors provide an insight into how they've built their businesses.
This month's
best opportunities
You have pending
Here's just
five reasons

why you should join our

FREE

newsletter!
New articles added every week

Hand picked franchise opportunities just for you

First class help and advice for franchising and business

We have the industries best contributors on board

Inspiring and insightful franchise case studies