The information you submit via our enquiry form is shared only with the franchise business(es) that you have selected.
The franchise business will contact you by means of email and/ or telephone only to the email address and phone number you have provided.
By submitting the enquiry form you are consenting to send your personal information to the selected franchise business.
You also agree to receive further newsletter email marketing from What Franchise.
Close
Did you know?
Dawn Breakers has outlets available across the UK

Request free information in just 60 seconds!
Take the first step in becoming your own boss!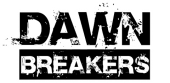 Dawn Breakers
The Dawn Breakers franchise provides early morning fitness and nutrition courses that are accessible to all
Minimum Investment
£19,950
Expected Revenue After 2 Years
N/A
About Dawn Breakers
The Dawn Breakers franchise is part of a growing fitness and health sector in the UK. This area is now generating business more than ever and Dawn Breakers, after some initial experience developing its business, decided to develop a franchise model in 2017.
Dawn Breakers offers an early morning fitness and nutrition course that is fun and involves the mutual support and motivation gained from exercising as a group.
Cultivating a group spirit is a very important part of the service; many individuals see them as part of a family spirit. Through a personal trainer, Dawn Breakers strives to motivate individuals to be their very best.
The service is usually delivered from premises with a large floor space, good ceiling height, good lighting, and toilet access. Many current franchisees provide their service in school gymnasiums and community centres. Generally the service takes place in a building that is not in a residential area due to the likelihood of loud music being played very early in the morning, as well as the availability of parking.
How does the Dawn Breakers franchise model work?
Potential Dawn Breakers franchisees may either start the business in a full or part-time capacity. For example, some individuals decide to run the franchise in the form of morning classes while maintaining some form of existing employment. As the franchise builds momentum, franchisees can aspire to teaching four classes a day and then employ other teachers to allow for further expansion.
The franchise will follow the Dawn Breakers model which involves six-week long courses and a 45-minute class each morning (excluding weekends). The client is expected to pay for the classes in advance and there is a week-long break between programmes.
Dawn Breakers will expect you to cap the numbers of each class to 36 people and follow the company's distinctive approach to fitness utilising music and equipment. Course participants are able to track the progress they have made by looking at their 'before' and 'after' photos.
Marketing is key to the growth of a Dawn Breakers franchise but while the use of social media channels will be vital, experience has shown that this type of business benefits from personal recommendations to friends, neighbours and colleagues. An ability to communicate with others and persuade will be very important to your success.
Receiving positive online reviews of your Dawn Breakers is also paramount to the success of your franchise - keep attendees satisfied and focused, and your branch should enjoy more and more attention and engagement.
Why do consumers choose the Dawn Breakers franchise instead of its competitors?
There can be no doubt that the health and fitness market is a crowded one, but Dawn Breakers offers an approach to weight loss that really works. Dawn Breakers makes a difference by ensuring that the methods taught are applied in the correct manner. It offers an accessible and fun programme that almost everyone can take part in.
Unlike many competitors, Dawn Breakers provides a six-week structured course in contrast to the drop-in class approach, which is now commonplace.
The Dawn Breaker franchise runs classes indoors and they can be included in a person's daily routine without taking up too much of your personal time.
Dawn Breakers differs from the majority of other fitness companies because it offers detailed nutritional advice which is an integral part of of weight loss and athletic development.
What is expected of a Dawn Breakers franchisee?
You will need to be an outgoing, confident individual who can lead groups, has a pleasant disposition and can empathise with people. Potential franchisees will need to have a Level 2 gym instructor qualification as well as a basic comprehension of anatomy, physiology and exercise routines.
Did you know?
Dawn Breakers has outlets available across the UK

Request free information in just 60 seconds!
Take the first step in becoming your own boss!
The ideal candidates will have some experience of teaching fitness classes and working in a gym environment. It goes without saying that you will need to maintain a good level of personal fitness in order to effectively deliver the classes.
How much does a Dawn Breakers franchise cost?
The franchise will require a personal investment of £2,000. The total start up cost will be £19,950 although the company recommends having cash flow of £4,000 to keep the business cash positive.
Can franchisees expect initial financial support?
This opportunity has excellent prospects - subject to personal status, you may be able to secure finance from major high street banks.
How can I contact the Dawn Breakers franchise team to find out more?

You can fill in the online enquiry form on this page and one of the team will get in touch.
You will then find out more through a series of emails and have the opportunity to schedule and initial call.
If I enquire, do I have to buy that franchise?
No.
How many times will the franchise get in touch?
In the early stages Dawn Breakers will give you the information you require to make a decision on whether or not to invest in the franchise opportunity. After the call you will get the chance to attend a discovery day. Again, there will be no pushy sales pitches. This will give you the chance to meet the owners and find out more about the opportunity.
Can I change my mind?
You can still change your mind during the review stage. This involves arranging a source of finance, considering the franchise agreement, and talking to current franchisees.
Before Dawn Breakers make a provisional offer of your territory, there will be many opportunities to discuss your impressions, answer queries and think about your goals and objectives. Then you will have to make a commitment in the form of a deposit. You will sign the contract after this stage.
Do I need an accountant?
Although the administrative work is relatively low for this franchise, bookkeeping, tax and annual accounting will have to be dealt with. Some franchisees hire professional accountants while others perform these tasks themselves.
What kind of training does Dawn Breakers offer franchisees?
The Dawn Breakers head office in Andover will host your initial induction training. It will be led by current instructors and will be interactive and accessible with a strong practical element. The course will include all the vital aspects of your business, such as corporate induction, class content and syllabus, Dawn Breakers products, point of sale and display materials, client service, company standards, what is expected of the franchisee and how to operate the business.
After the initial training, you will benefit from a further 10 days of field support during your first year. The additional training will cover social media management, how to set up and maintain your support group, engaging in marketing and promotion, class delivery and content, nutrition, admin systems training and front off house practical training. The ongoing training is provided on a quarterly basis.
When might I return a profit?
Dawn Breakers offers the following turnover projections (subject to the number of courses offered): 56,000 in Year 1; £135,000 in Year 2; £170,000 in Year 3; £200,000 in Year 4 and £235,000 in Year 5.

Request Free Information
Send a free enquiry to Dawn Breakers for further information!
Enquire into this franchise today