The information you submit via our enquiry form is shared only with the franchise business(es) that you have selected.
The franchise business will contact you by means of email and/ or telephone only to the email address and phone number you have provided.
By submitting the enquiry form you are consenting to send your personal information to the selected franchise business.
You also agree to receive further newsletter email marketing from What Franchise.
Close
Did you know?
Pasta Dreams by Jamie Oliver is eligible for funding support!
Request free information in just 60 seconds!
Take the first step in becoming your own boss!
Pasta Dreams by Jamie Oliver
A delicious mix of pastas and salads created by one of the world's best-known chefs
Minimum Investment
£10,000
Business Type
Food & Beverage
Funding Support
Taster-funded marketing and training costs
Expected Revenue After 2 Years
N/A
About Pasta Dreams by Jamie Oliver
Pasta Dreams by Jamie Oliver is the latest franchise opportunity from Taster – a delivery-first restaurant group developing innovative menus with world-class chefs and creators. The brand first launched in London and Paris in October, recording excellent platform ratings (average 4.7*) and strong sales.
The final Pasta Dreams menu features seven signature pasta dishes that retain their heat and texture perfectly during delivery – with an average order preparation time of just six minutes and 47 seconds.
Research commissioned by Taster earlier this year found that 50 per cent of UK consumers are frustrated by the lack of quality pasta options on delivery platforms. Pasta Dreams by Jamie Oliver is filling this huge gap in the delivery market by showcasing Jamie's twists on some of the UK's favourite Italian-inspired dishes – including cacio x carbonara bowls, vodka arrabbiata, margherita gnocchi bakes, beef ragù parcels and many more.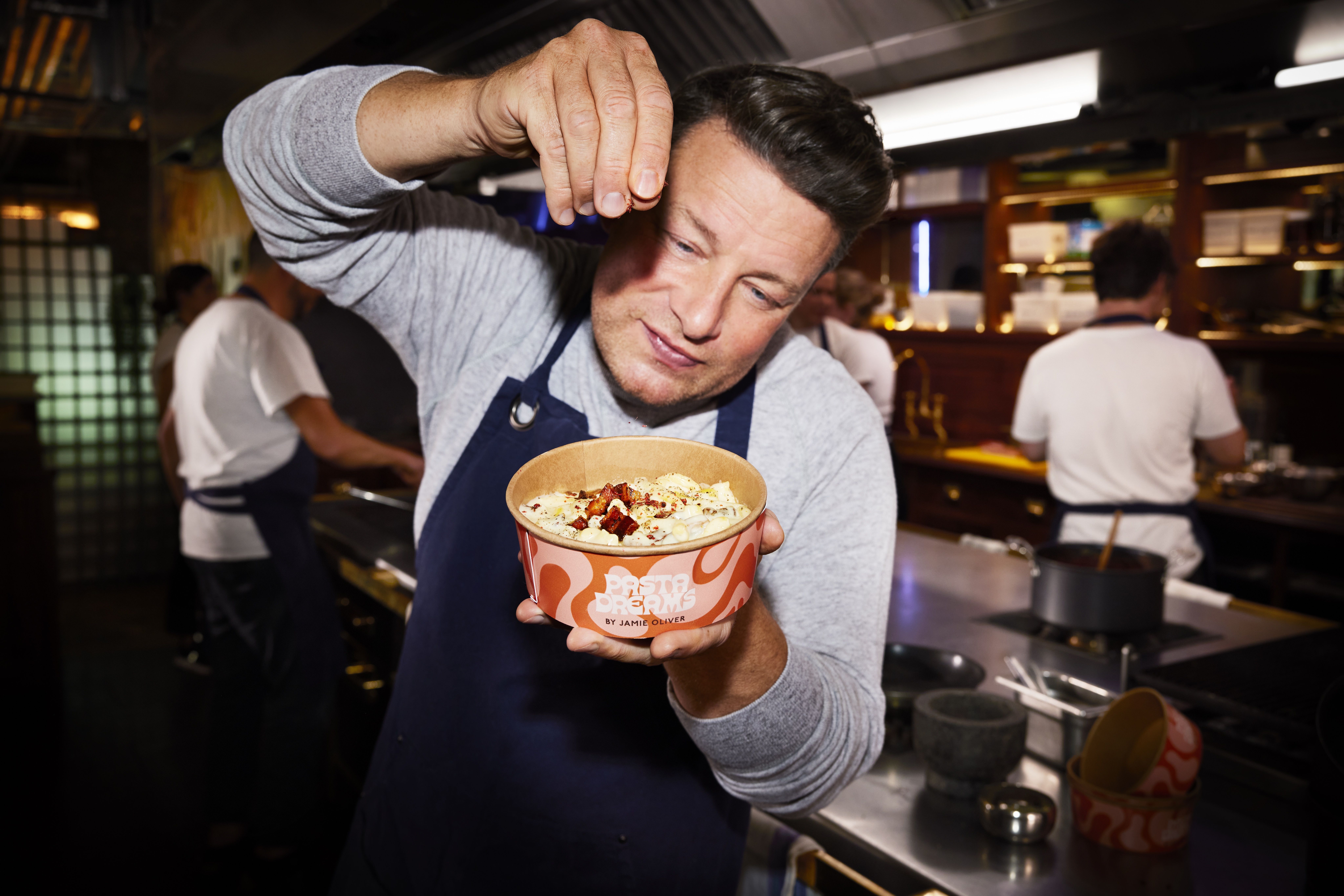 Pasta Dreams will now expand across the UK with the aim of becoming the number one pasta delivery brand. Interested franchisees are invited to visit the Soho pop-up or the first Pasta Dreams franchise location in Bristol to sample the menu and learn more about being a Pasta Dreams partner.
How does the Pasta Dreams franchise model work?
With six iconic food brands, Taster already has 120 franchise partners in 80 European cities across the UK, France, Spain and Belgium. In the UK, Taster works with franchise partners across London as well as Manchester, Birmingham, Bristol, Brighton, Reading, Portsmouth, Nottingham and Derby.
With most franchise businesses, delivery is just a small part of what they do, but Taster is obsessed with it. This means that Taster provides the iconic food brands with marketing support, delivery platform management and proprietary tech; partners provide the physical kitchen space, staff and equipment.
Taster's modern franchise model enables partners to thrive in the delivery era. By providing a tech suite, the brand helps partners streamline kitchen operations with demand forecasting algorithms and supply chain control tools that eliminate waste and grow partner profit margins.
Taster's partners have been seeing a big increase in the number of orders through click and collect, so the brand has also built an app to allow franchise partners to take advantage of omnichannel growth – this means bigger profit margins and more customers.
With regular kitchen visits and virtual check-ins, Taster is always trying to tailor solutions for the operational, platform and marketing needs of every partner.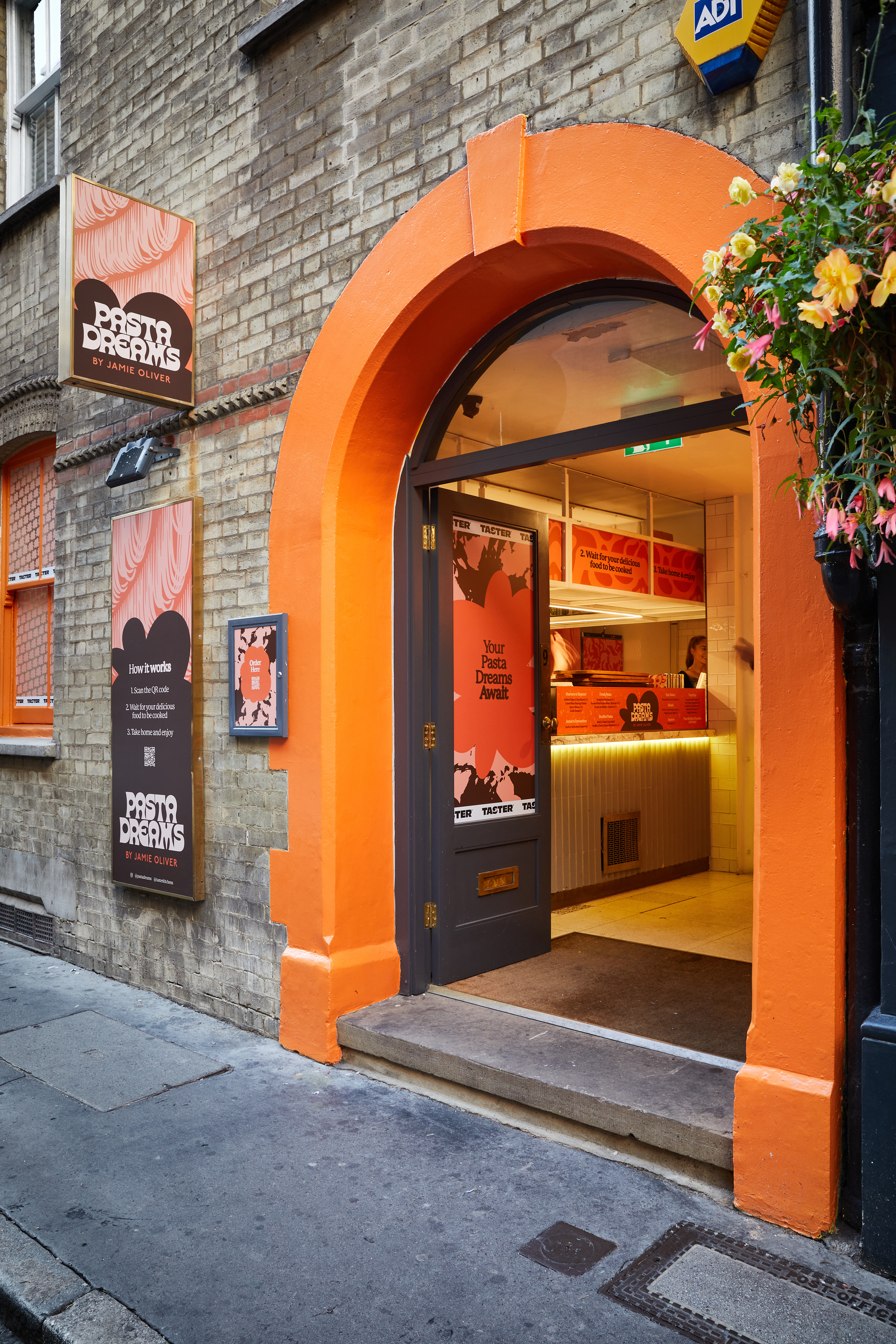 What kind of person would flourish running a Pasta Dreams business?
Taster franchisees are entrepreneurial foodies with the vision to join the delivery era. Franchise partners are required to have a 5* FSA rating.
But even more importantly, Pasta Dreams partners must share Jamie Oliver's and Taster's dedication to high standards for food preparation and service. Whether it's a click-and-collect customer or a delivery order, partners apply the highest operational standards to ensure speed, quality and consistency.
After opening Pasta Dreams from pop-up locations in the heart of Soho and Paris, the brand is launching in Bristol at a popular local bar, Brace & Browns. Alongside their existing business, Brace & Browns will be preparing Pasta Dreams orders for delivery and click-and-collect.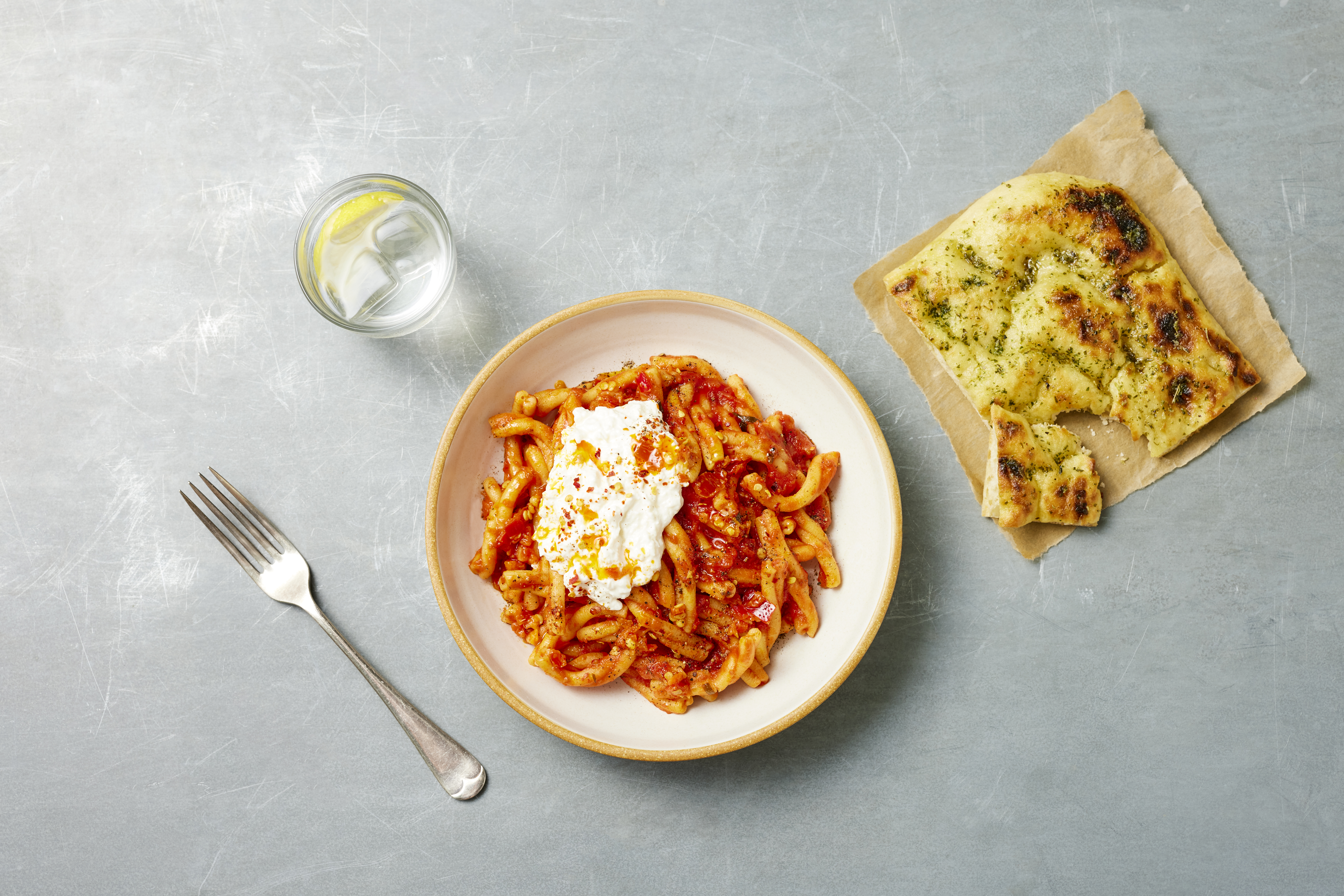 What ongoing support and training do Pasta Dreams franchise partners receive?

Partners receive full operational support, including a detailed training plan and ongoing kitchen consultancy from the expert operations team so that you can hit the ground running (on average, partners generate £5,000 in the first week of launching).
Online modules are uploaded regularly to ensure all franchise partners are up to date with the latest processes – especially when new menu items are introduced.
For no extra charge, you'll also be supported by a dedicated account manager, who acts as the daily point of contact for anything Pasta Dreams related, including:
● Platform management to make sure you are opted into the right promotions and gain important exposure on Uber Eats, Deliveroo and Just Eat
● PR and marketing support to increase the visibility of Pasta Dreams in your local area
● A negotiated supply chain to maximise your margins and quickly introduce popular seasonal specials
● 24/7 customer care to deal with any issues relating to orders
● A full tech suite developed by Taster to operate Pasta Dreams efficiently.
Did you know?
Pasta Dreams by Jamie Oliver is eligible for funding support!
Request free information in just 60 seconds!
Take the first step in becoming your own boss!
When can Pasta Dreams franchisees expect to turn a profit?
Taster is not looking for partners who are trying to make a quick buck but those who are on the journey to grow their business – with the company's support.
At the beginning of this partnership, there is a small franchise fee of £5,000, with other costs needed to cover equipment – such as a pasta boiler. With the intensive training programme, Pasta Dreams franchisees can be set up and trading within four to six weeks and paid back on their initial investment within six to 10 months.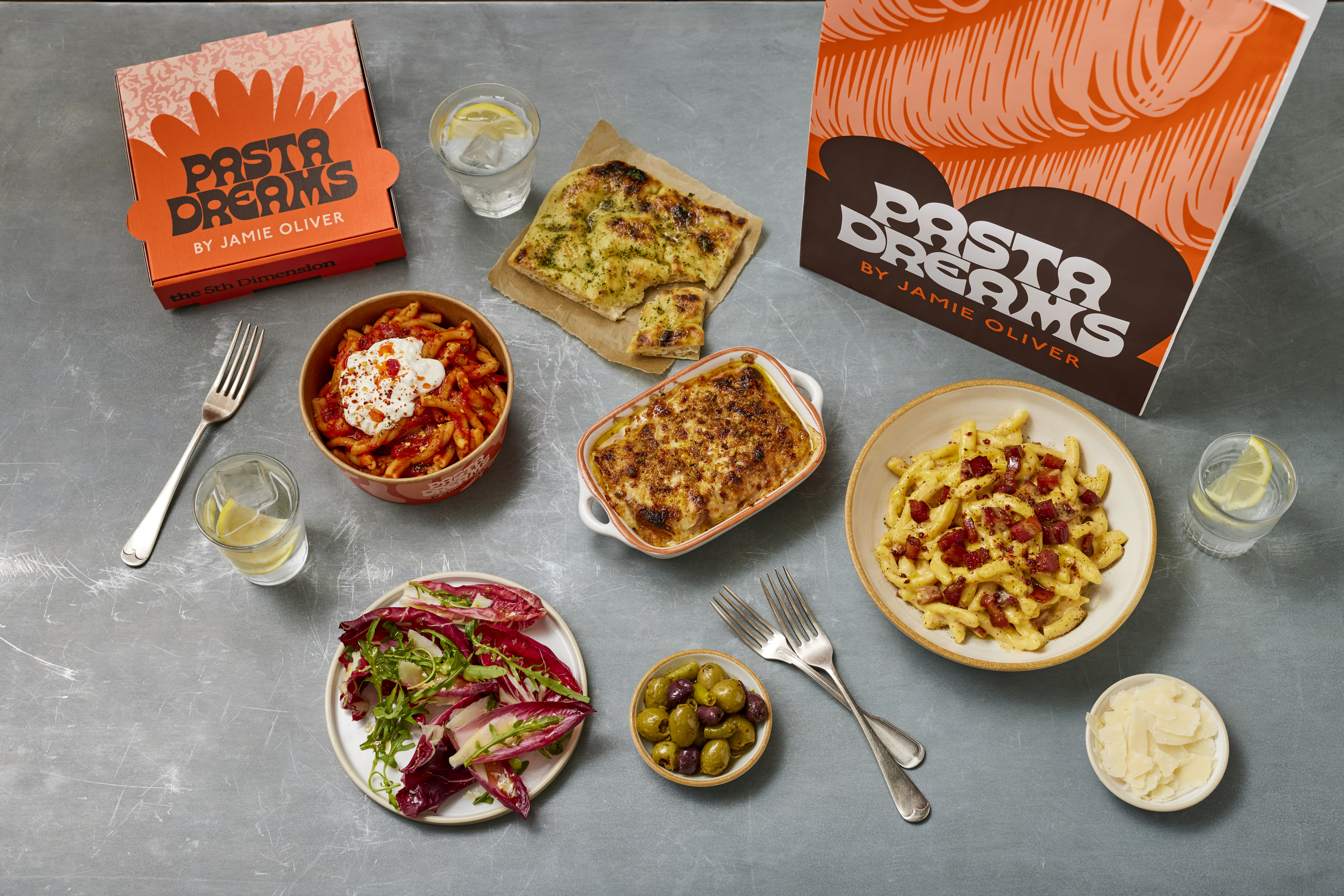 What locations or territories is Pasta Dreams looking to operate in?
Taster has launched Pasta Dreams with locations in London and Bristol, where it will continue to expand to ensure full coverage in each city.
Taster wants to hear from you about taking on a Pasta Dreams franchise.
To become the number one pasta delivery brand and ensure that anyone can enjoy Pasta Dreams whenever they want, the brand is also expanding to all major UK cities and towns with big delivery markets. So, whether you're an operator in Manchester, Liverpool, Birmingham, Cardiff, Glasgow, Newcastle, Southampton or elsewhere, Pasta Dreams wants to hear from you.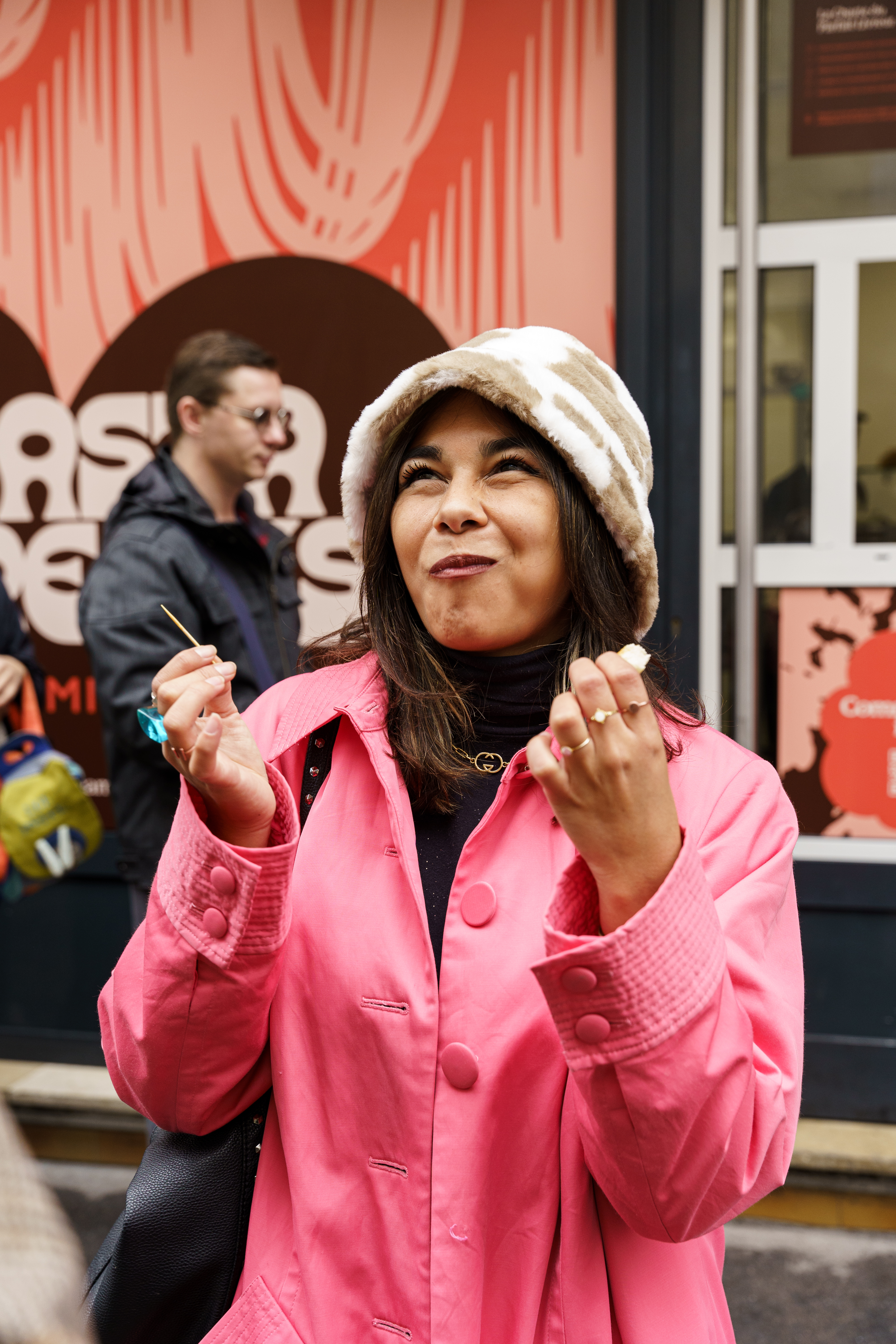 What are Taster's terms of agreement and renewal?
Pasta Dreams franchise partners will initially commit to a two-year term, but by working together to generate strong platform ratings and sales from the outset, the brand wants to grow its partnerships by renewing agreements and even helping partners expand to more locations.
It's all about maintaining the standards expected of a Taster and Jamie Oliver brand – this means quick and consistent meal preparation times, top hygiene standards, and of course, customer satisfaction.
What makes Pasta Dreams a good investment?
This is a truly unique opportunity to franchise a brand that has been created by one of the world's best-known chefs.
During a 23-year television and publishing career, Jamie has inspired millions of people to enjoy fresh, delicious food while building deep emotional connections with consumers. Pasta Dreams proves his popularity – currently averaging over 50 orders a day with a basket of £22 per day at each location.
The Pasta Dreams menu has been designed to cater for everyone with its delicious mix of pasta and salads. Unlike many delivery brands, Pasta Dreams also performs strongly during lunch hours – giving franchise partners a bigger window of opportunity to generate orders.
How in demand are the products Pasta Dreams provides?
Taster's research found a huge gap in the market on delivery platforms for pasta and salads – with more than 50 per cent of consumers saying there isn't enough choice for these options on Uber Eats, Deliveroo and Just Eat.
The research also identified a significant appetite for Jamie Oliver to create a brand on delivery platforms – with pasta being by far the most popular choice of cuisine they wanted to see him create.
With 60 per cent of young people in the UK ordering delivery food at least once a week, the market is evolving. Taster's research has found that customers expect delivery food to be more than just convenient: they expect a higher quality experience, with quality ingredients and great taste. This is what Pasta Dreams provides.
How do I start setting up my own Pasta Dreams franchise?
To find out more, or to request further information from Taster on franchising Pasta Dreams, complete the form below and click on the 'Request Free Information' button now.
Request Free Information
Send a free enquiry to Pasta Dreams by Jamie Oliver for further information!
Enquire into this franchise today