The information you submit via our enquiry form is shared only with the franchise business(es) that you have selected.
The franchise business will contact you by means of email and/ or telephone only to the email address and phone number you have provided.
By submitting the enquiry form you are consenting to send your personal information to the selected franchise business.
You also agree to receive further newsletter email marketing from What Franchise.
Close
Did you know?
TRIB3 International has an expected revenue of Operational break even from 6 to 7 months and pay back between to 3 and 3.5 years after 2 years!

Request free information in just 60 seconds!
Take the first step in becoming your own boss!
Minimum Investment
£59,000 - £ 170,000
Funding Support
Third party
Total Investment
£118,000 and £340,000, depending on property, location and store specification
Expected Revenue After 2 Years
Operational break even from 6 to 7 months and pay back between to 3 and 3.5 years
About TRIB3 International
TRIB3 is a global movement in fitness.
TRIB3 was created to bring people together through next-level workout experiences – that means everything about the brand is built around community and customer experience. From the industrial luxe design of the store, right through to custom lighting, signature scents and unique playlists curated by TRIB3's in-house DJs.
Designed to deliver results, TRIB3 is an experience but also a science. Underpinned by full heart rate tracking and its dedicated SWEAT app, the workout is built around effort-level, not ability, making it arguably the most inclusive group workout in the world.
This signature workout experience is fused with beautifully designed social spaces, mixology and TRIB3's custom journey so it can bring its workout warriors together to celebrate every milestone – "We sweat together; we achieve together".
It's the boutique fitness model with a twist – it feels really personal and it's highly customer-centric but with a one-of-a-kind studio space design that means you can offer over 40 spots-per-session for a faster break-even.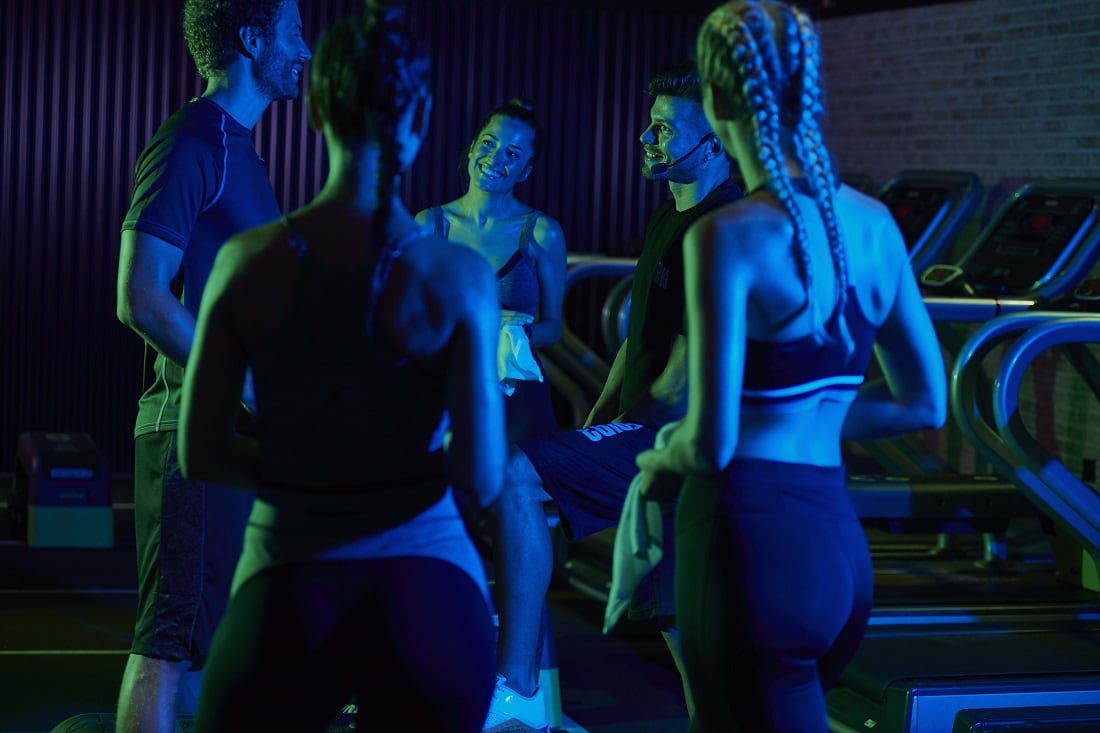 How does the TRIB3 franchise model work?
Using demographic and locational analysis TRIB3 has developed a tiered size and investment model. Purpose-designed as a one studio, one workout offering; TRIB3 is a single, compelling offering that can be flexed depending on the available space – TRIB3 signature workout experience is always the same.
Initial investment now ranges from £59,000 to £170,000 based on your size, spec and demographic.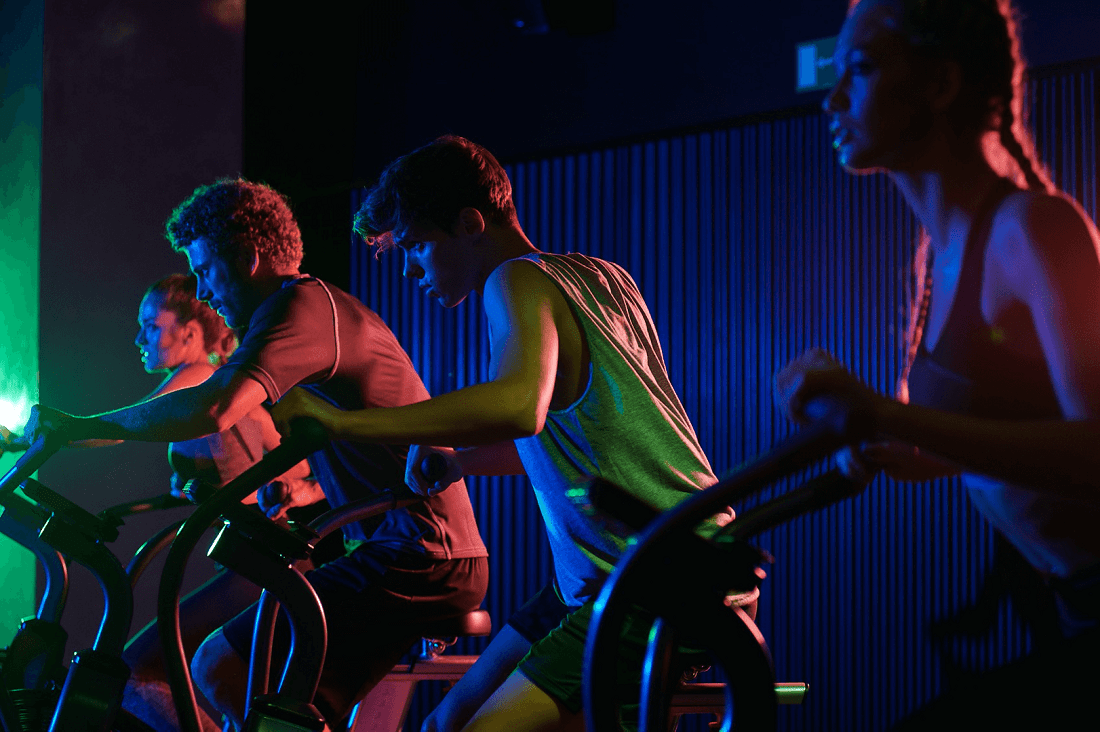 What attributes is TRIB3 looking for in its franchisees?
TRIB3 welcomes people with all backgrounds as long as they are passionate about people and providing exceptional experiences. Franchisees will be supported by an expert team with decades of experience in the industry and established systems and processes, so even if you're new to fitness, you'll have the support to confidently make the change and be part of the booming boutique market.
The business model centres around putting the customer at the heart of everything so TRIB3 wants people who can deliver exceptional customer service and create unforgettable experiences.
What training and support does TRIB3 provide its franchisees?
At the moment, TRIB3 has one-on-one calls as it is an opportunity to meet the team that will be supporting franchise partners.
It offers operational support with a full franchise support team in place to ensure the journey from property search to securing heads of terms, right through to recruiting and training team and pre-sales of your store is simple, clear and effective.
TRIB3 also has an expert branding, marketing and sales team that deliver franchise partners with full marketing and branding support, including a full pre-sales toolkit, ongoing acquisition campaign collateral and usage/event toolkits, plus, paid media delivery.
TRIB3 also has top-class coaches and programming. All programming and training is facilitated by TRIB3 with its custom workout builder and training academy. It ensures all coaches can deliver the programming effectively and that for TRIB3Rs the workout feels consistent but fresh.
How much does a TRIB3 franchise cost?
You'll require a minimum investment of between £59,000 and £170,000 to own your own TRIB3 with its tiered size and spec model. This means that depending on where your store will be located and the capital you have available, you can choose to open a smaller, more focused workout studio or – with the right area and larger amounts of available capital – a full TRIB3 store which includes an expansive social area and full-service Mixology bar and reception.
Did you know?
TRIB3 International has an expected revenue of Operational break even from 6 to 7 months and pay back between to 3 and 3.5 years after 2 years!

Request free information in just 60 seconds!
Take the first step in becoming your own boss!
The signature workout experience customers know and love is always the same in each store and TRIB3 uses demographic and locational analysis to guide you on size and specification.
Franchisees can expect operational break even from six to seven months and pay back between to three and three and a half years.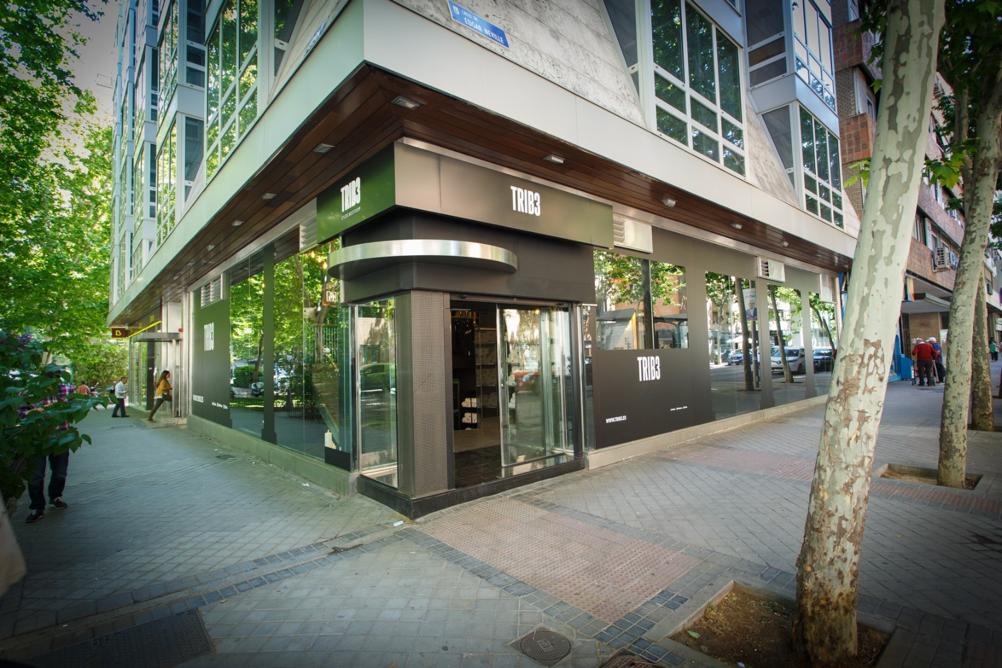 What locations or territories is TRIB3 looking to operate in?
TRIB3 is already in the UK, Russia, Spain and Finland – with huge expansion plans but with a primary focus on the UK in 2021.
What are the franchise terms of agreement and renewal?
Term of agreement is 10 years. Renewal is five years after the initial term of the 10 years.
Why is TRIB3 a good investment?
TRIB3's franchise is a good investment since its model allows for lower fit-out and operating costs while still delivering a high-end industrial luxe finish, making it affordable and accessible for consumers.
The structure of the studios, three zones in clear lanes with compact equipment, means it can offer over 40 spaces per session in a regular class creating a highly effective 'volume' boutique model. This spacious set-up allows for distancing measures without compromising commercial viability.
Franchise partners can choose, based on demographic of the location, size of the unit and capital available, to operate a focused studio or a larger 'premium' store.
TRIB3's simple but effective one-workout model allows for high clarity of brand. This also means it delivers more focused, regular product innovation to keep TRIB3 at the forefront of the market.
The focused, one-studio, one-workout model makes TRIB3 highly scalable. The proposition offers minimal complexity, reduced initial capital investment and space efficiency which yields a wide range of suitable, compelling locations in high-streets, that can be built in less than six weeks.
How in demand is TRIB3's services?

Boutique fitness has been booming since 2012 with the International Health, Racquet, and Sportsclub Association (IHRSA) reporting, between 2013 and 2017, a 121 per cent increase in membership/affiliation with boutique studios versus a 15 per cent increase in membership with traditional fitness operators. The 2018 IHRSA Health Club Consumer reported US boutique studios cumulatively accounted for 40 per cent of the industry's membership, representing the largest single segment of the sector.
Boutique studios emerged at the higher-end of the fitness market capitalising on an emerging 'experience culture', offering high-service, focused fitness concepts that deliver rich consumer experiences.
While the COVID-19 pandemic has no doubt had a big impact on the fitness sector as with many industries globally, with TRIB3's 'volume boutique' model it is able to demonstrate how quickly boutique fitness can rebound with the right set-up, even with distancing and safety measures in place.
The lockdowns of the last year have been a challenge for all industries but there have been some unexpected highs for the fitness industry. There has never been a bigger, global spotlight on the importance of the sector and finally, through campaigns, robust research and collaborative lobbying, governments are starting to recognise how critical fitness facilities are to communities.
How do I start setting up my own TRIB3 franchise?
To find out more, or to request further information on franchising with TRIB3, complete the form below and click on the 'Request Free Information' button now.

Request Free Information
Send a free enquiry to TRIB3 International for further information!
Enquire into this franchise today