The information you submit via our enquiry form is shared only with the franchise business(es) that you have selected.
The franchise business will contact you by means of email and/ or telephone only to the email address and phone number you have provided.
By submitting the enquiry form you are consenting to send your personal information to the selected franchise business.
You also agree to receive further newsletter email marketing from What Franchise.
Close
Did you know?
Arabian Oud has outlets available across the UK

Request free information in just 60 seconds!
Take the first step in becoming your own boss!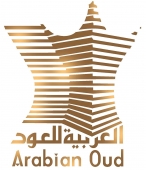 Arabian Oud
Arabian Oud is one of the largest oriental perfume retailers in the world, providing Arabian perfumes, scents and aromatic oils in the global market
Business Type
Health & Beauty
Expected Revenue After 2 Years
N/A
About Arabian Oud
Arabian Oud is one of the largest oriental perfume retailers in the world, providing Arabian perfumes, scents and aromatic oils in the global market.
Established in 1982, the company is a key player in the perfume and fragrance sector alongside giants such as Elizabeth Arden, L'Oreal and Chanel.
Sheikh Abdul-Aziz Al Jasser established Arabian Oud when his passion for the alchemy of natural oils and perfumery led him to open a small perfume shop in Riyadh, Saudi Arabia. Arabian Oud now supplies fragrances to customers in 30 countries, including the UK, France, the Netherlands, Turkey, Malaysia, and the US.
The company now has more than 3,700 employees, 900 stores and more than 400 Oriental and Western fragrances. The business has a worldwide customer base of over 250,000, annual revenues of more than £230m, and a production capacity of 35m perfume bottles a year.
How does the Arabian Oud franchise model work?
The Arabian Oud franchise fees and initial costs depend on the territory in which an individual wishes to establish a store.
Arabian Oud provides all the stock, branding and marketing materials required, meaning franchisees can go straight into the business of selling perfumes and essential oils, with cash flowing through the business from day one.
As an Arabian Oud franchisee, you get the full backing of the professional management and operational team at head office, which supports a network of more than 800 stores worldwide.
When investing in a target market, franchisees benefit from ongoing support from a management team with vast experience in the perfume and fragrance business. In addition to the right to use the Arabian Oud brand name and the rights to sell products in retail stores, franchisees - or area developers, as the company calls them - also have the option to trade online.
What locations or territories is the Arabian Oud franchise looking to operate in?
Arabian Oud is looking to grant franchise rights to potential franchisees across the UK and everywhere in the world.
Why is Arabian Oud a good investment?
Opening your own perfume business can be a long and complex process that requires a substantial investment, much patience and courage, but with no guarantee of success. A safer and more profitable alternative is often to invest in a perfume franchise.
Arabian Oud offers individuals the opportunity to own and operate a successful business in one of the top five industries in the world. The company's products are of an extremely high standard and have been commended by industry experts.
Arabian Oud is the first Arabic member of the Fragrance Foundation and is included in the influential handbook, Fragrances of the World.
Arabian Oud's product line has a long shelf life, with products becoming long-term assets for the business.
The company offers an alternative to chemically-laden perfumes. Its scents are symbols of beauty and well-being are often used as an aid to spiritual meditation to enhance mental clarity.
A substantial amount of accumulated knowledge of business management and administration, plus sales and marketing knowledge, are on offer to investors, in addition to the values, principles and corporate policies of Arabian Oud.
The health and beauty industry is often described as recession-proof, as people are always keen to spend money on products and services that make them feel better.
Make-up and beauty treatments are traditionally a strong sector and a recent retail report put health and beauty purchases at 6.1 per cent of all retail sales in the UK.
As well as an extensive range of retail perfumes, Arabian Oud has created unique blends for international celebrities and royalty, meaning its status is considered as being high within its market.
Did you know?
Arabian Oud has outlets available across the UK

Request free information in just 60 seconds!
Take the first step in becoming your own boss!
Where in the UK is the Arabian Oud franchise based?
The company has an office in London. Arabian Oud's headquarters is in Riyadh, Saudi Arabia. It also has offices in New York and Paris.
What support and training do Arabian Oud franchisees receive? 
Franchisee training includes everything needed to launch the business in the specific target area chosen by a franchisee.
Product knowledge, training in day-to-day operations, inventory management, supply chain, sales, customer service and the management skills needed to run a successful business are all included in the franchise fee.
In addition, Arabian Oud provides extensive training to educate the franchisee on company know-how, with many literary materials about the business available for franchisees.
Comprehensive training is also given to ensure the franchisee is fully educated about the set of perfume collections.
What are the Arabian Oud franchise terms of agreement and renewal?
Arabian Oud gives franchisees the right to own, manage and operate the business using the Arabian Oud trade name and associated trademarks for an initial period of 10 years. This is renewable for a consecutive term if required, subject to Arabian Oud's conditions at the time of renewal.
Included in the franchise investment plan is an option to develop, manage and operate a distribution network, subject to Arabian Oud requirements. International License fees and costing are discussed after application.
Arabian Oud is looking for competent entrepreneurs who are knowledgeable about the market and have good management skills and experience in retail sales and marketing.
Also useful are the ability to focus on growing the business in the target area, knowledge of the real estate market in a specific area and accessibility to prime locations, and the ability to recruit highly skilled management and operational staff.
How in demand are perfumery and oils products right now?
The rapid pace of urbanisation has had a huge impact on the development of the perfume sector, while lifestyle changes and the rising standards of living have seen an increase in the use of cosmetic and perfume products.
The strong performance of products within the personal care and wellness industry is a significant driving factor pushing growth in the fragrance sector.
Oud is said to be the most highly prized ingredient in a perfumer's palette and believed to be the first pure incense found on earth. It comes from a dark resin found in the trunk of Aquilaria trees and has a cultural and religious significance dating back to the ancient civilisations.
The deep woody scent of oud evolves over the day and is used as a base for an expansive list of luxury scents. A wide range of perfumes such as woody, fresh, floral and oriental for both men and women use oud as a base, meaning there is a wide range of scents for daytime, evening, classic or contemporary scents.
Arabian Oud's workers source and harvest the finest agarwood, while respecting the delicate balance of nature to conserve this scarce prize for future generations.
How can I get started on setting up my own Arabian Oud business?
By clicking on the button below you will be taken directly to the Arabian Oud franchise section of the website where you will have a chance to express an interest using the online form provided.
A member of the team will then contact you to arrange a no obligation phone call with one of the franchise team to discuss franchise costs and the application process.

Request Free Information
Send a free enquiry to Arabian Oud for further information!
Enquire into this franchise today