The information you submit via our enquiry form is shared only with the franchise business(es) that you have selected.
The franchise business will contact you by means of email and/ or telephone only to the email address and phone number you have provided.
By submitting the enquiry form you are consenting to send your personal information to the selected franchise business.
You also agree to receive further newsletter email marketing from What Franchise.
Close
Did you know?
Dyno-Rod has outlets available across the UK

Request free information in just 60 seconds!
Take the first step in becoming your own boss!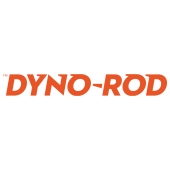 Dyno-Rod
Provides emergency cover in the home for drains and plumbing as well as servicing many national contracts
Minimum Investment
£150,000
Business Type
Homecare & Property Maintenance
Total Investment
£300,000 to £1.5m
Expected Revenue After 2 Years
N/A
In Brief
Membership in a highly prestigious and well-known brand. Large multi-service businesses with several vans and team members. A substantial turnover from day one, but with plenty of room to grow. A support structure backed by the brand owner of British Gas, part of Centrica. BFA full member
About Dyno-Rod
Founded in 1963 and with nearly 60 years in franchising, today Dyno operates a national network of 60 franchises, providing emergency cover in the home for drains and plumbing as well as servicing many national contracts.
As a well-established franchisor owned by British Gas, Dyno was well placed to support its franchisees during the recent economic challenges and the regulatory changes that have impacted the industry. You would be joining a highly resilient enterprise infrastructure.
Naturally, the scale of the business, strong customer base and resources of British Gas are key elements, but franchising is a partnership and it is the passion, agility and commitment of Dyno franchisees that really made the difference. By working together and really understanding the needs of its franchises, Dyno was able to remain strong and deliver the service its customers have come to expect.
Dyno is currently almost at full capacity and is continually seeking to develop its succession plan via resales.
How does the Dyno franchise model work?
There are 12 regionally-based managers supporting franchisees by providing expertise in technical and operational matters as well safety and customer service.
Back at HQ its franchise support functions, marketing department and call centres all work to ensure franchisees have everything they need to operate an efficient and effective business, delivering first-class service to customers and maximising growth opportunities.
You will be taking over and leading an existing franchised business so you will be managing the growth and development of the business with Dyno's support and systems. You will not be expected to conduct the technical work yourself and will be provided with the support and tools to succeed at all stages of your business development journey with Dyno.
It has been successful in securing additional revenue through its national accounts sales team and other revenue streams and you will be allocated a business development manager from this team.
You will also have access to:
· Central job booking system which provides a complete history of the customer journey
· Management information suite which provides local information on turnover and performance against the Dyno performance standards which it uses to evaluate franchise performance. The suite is very comprehensive and also provides key operational performance data by postcode and engineers to help with work scheduling
· Regular updates on resource requirements based on national planning of workloads to help with work scheduling and business planning.
How much does a Dyno franchise cost?
Investment depends upon the franchise resales opportunity available and ranges from £300,000 to £1.5m for an existing business.
Does a Dyno franchise cover an exclusive franchise territory?
Franchised territories are offered on a non-exclusive basis.
What does Dyno look for in its franchisees?
As a highly motivated and experienced business professional and entrepreneur, you will be able to demonstrate that you have a wide range of business development skills including marketing, team management, financial control, performance and safety management.
You will be a resilient individual capable of adapting to fast-changing commercial environments and be able to maximise the opportunities of the marketplace whilst delivering excellent customer service.
Did you know?
Dyno-Rod has outlets available across the UK

Request free information in just 60 seconds!
Take the first step in becoming your own boss!
Do I need plumbing and drains experience to become a Dyno franchisee?
No, franchisees come from a wide range of backgrounds.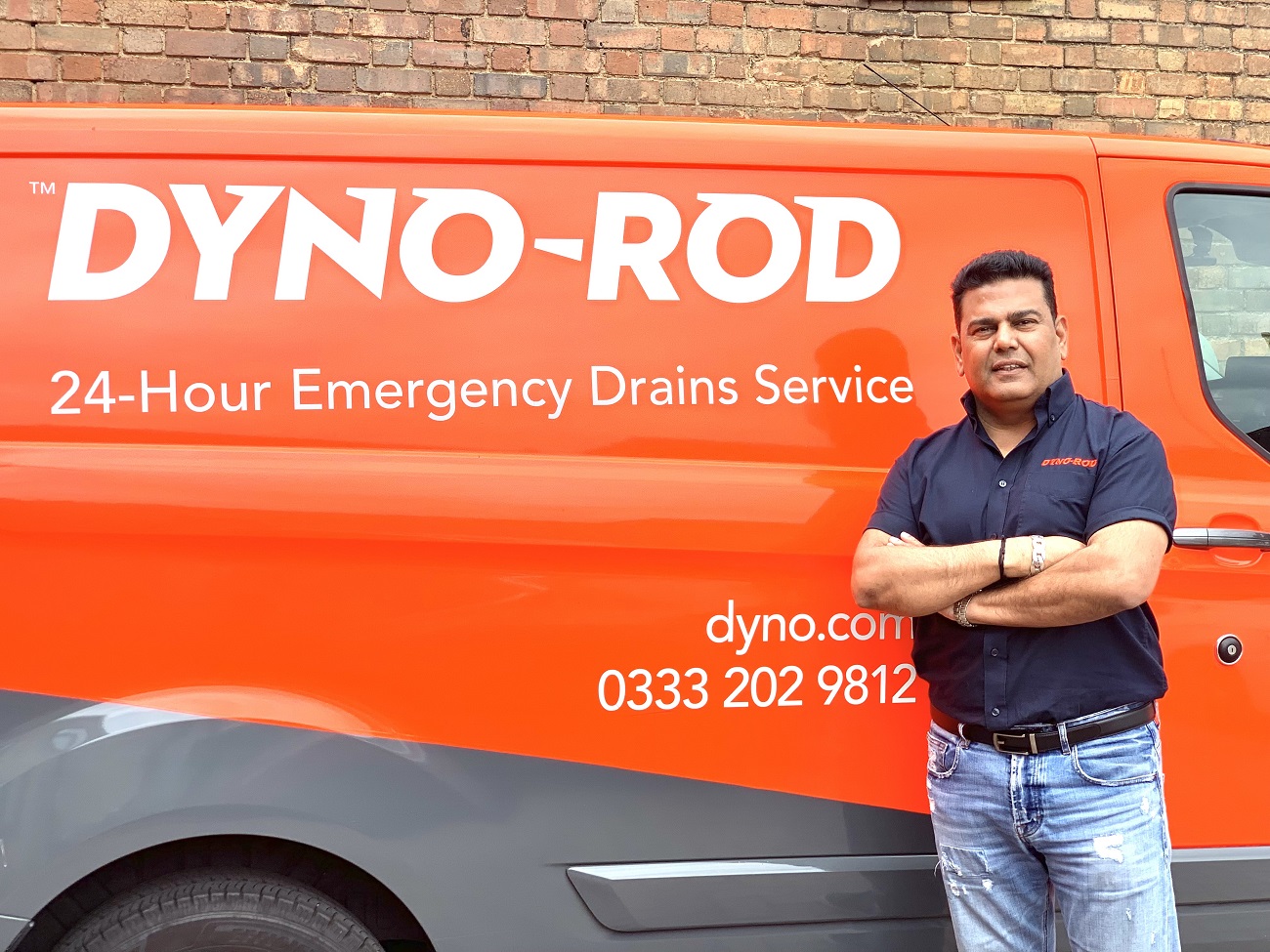 What training and support does Dyno provide franchisees?
After nearly 60 years, Dyno has learnt a lot about supporting its franchisees to adapt to change, continuing to facilitate growth year on year.
Cash flow is key to a successful business and it supports its franchisees by paying them immediately for commercial jobs whilst it waits to be paid by the account on normal payment terms. This provides instant payment on completed work and removes the risk of bad debt or slow payers.
It has partnered with external organisations to provide the very best in business advice to support franchisees. From HR and professional business planning to financial management, Dyno provides a variety of services and training courses to ensure franchisees have the knowledge and tools to operate their businesses effectively.
It operates a number of digital platforms and marketing tools with its partners to maintain awareness of the brand and develop workstreams.
Examples of further targeted support to lower the cost of doing business are:
· Comprehensive induction plan – Your regional team can support you with all aspects of the Dyno systems
· Access to a personalised recruitment site with its key partner to maximise investment and minimise local recruitment risk. Local bespoke recruitment activity plans can be arranged with the provider directly at a reasonable cost
· Dedicated marketing website with flexible functionality
· Access to the Centrica fleet insurance and public liability policies
· Discounted telephone tariff for franchisees
· Access to Centrica employee benefits and discounts to help attract the talent needed to develop your franchise
· It will enrol you in its ISO 9001 programme – this is useful for local business development and tenders.
Internal communication and support
A major factor in Dyno's success is the knowledge and experience of its progressive network of franchisees – each of whom has a passion for the brand, commitment and good local market insight.
The Franchise Strategic Advisory Group meets on a regular basis and consists of a mix of franchisees and members of the Dyno senior leadership Team. The aim of the group is to discuss and consider future initiatives and represent the franchisee's perspective in the decision-making process. This has really helped Dyno work in a more joined-up and collaborative way, ensuring that the needs of all parties have been considered.
Building on the success of this group it is now forming two new groups looking at product development and marketing which allow franchisees to provide further strategic input. Dyno also has an annual conference where it gets together and discusses strategy, innovation and shares ideas.
How do I find out more about Dyno franchise opportunities?
Dyno is continually matching prospective candidates with the right franchised business at the right time. You will be placed on its 'active' list of prospective candidates and the team will commence the information gathering and evaluation process.
Request Free Information
Send a free enquiry to Dyno-Rod for further information!
Enquire into this franchise today