The information you submit via our enquiry form is shared only with the franchise business(es) that you have selected.
The franchise business will contact you by means of email and/ or telephone only to the email address and phone number you have provided.
By submitting the enquiry form you are consenting to send your personal information to the selected franchise business.
You also agree to receive further newsletter email marketing from What Franchise.
Close
Did you know?
Global Tint has outlets available across the UK

Request free information in just 60 seconds!
Take the first step in becoming your own boss!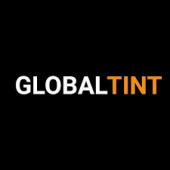 Global Tint
Global Tint provides window tinting services for vehicles and properties, for commercial and domestic customers
Business Type
Homecare & Property Maintenance
Expected Revenue After 2 Years
N/A
About Global Tint
Global Tint is a leading UK window tinting service provider with over 140 franchises in operation across the country. The company specialises in a variety of window film and tinting solutions, for cars, commercial vehicles, specialist applications, homes and businesses.
The company also offers mobile tinting services, helping franchisees to expand their potential, as this enables them to visit clients directly on site to carry out services, giving greater convenience to customers, as well as helping franchise owners to gain more clients with a more competitive service.
By giving customers the option to get online quotations and choose tint shades directly via its website, Global Tint has a leading edge over competitors and can be a great opportunity for anyone looking for a franchise opportunity that allows a more hands-on role.
Where are the headquarters for the Global Tint franchise based?
The headquarters for the Global Tint franchise are located in Plympton.
Where can you find franchise opportunities for a business with Global Tint?
There are opportunities to start a franchise with Global Tint across the UK. For information on the availability of specific territories or a Global Tint franchise for sale near you, you can contact the brand by completing the enquiry form found on this page.
Can you get funding support to start a Global Tint franchise business?
Funding support may be available from most major high street banks around the country, to help finance the investment needed to start a franchise business with Global Tint. The investment amount required can vary depending on the territory and size of the business, and more specific information on costs, and funding support options, are available from the company directly.
What experience should you have before starting a franchise with Global Tint?
You do not have to have previous experience in the window tinting industry before starting a franchise with Global Tint, as the brand will provide complete training and support. However, as the role requires operating technical machinery and equipment, some technical background can be helpful, as you will be expected to carry out services and operate manual tools without supervision.
As well as having competent technical skills, potential franchisees with Global Tint should also have strong customer service skills, with the ability to communicate well and build rapport with a wide variety of clients.
What kind of training or support can you get with a Global Tint franchise?
Global Tint provides comprehensive training for all of its franchisees at its purpose-built centre in the UK, where all training is carried out. The brand has a rigorous and detailed training programme on offer, providing a more robust infrastructure to new franchisees, compared to the less experienced programmes offered by other brands.
While many similar franchises only offer a brief training course of a few days, Global Tint's franchise training includes 12 months of instruction, ensuring that franchisees are well equipped to provide exceptional service. The programme includes guidance on all main car-window tinting techniques, window film application, and advice on managing customer interaction. With a more in-depth and thorough approach, franchisees can come away from the programme with an industry recognised qualification, as well as the confidence that they can provide an excellent service.
Did you know?
Global Tint has outlets available across the UK

Request free information in just 60 seconds!
Take the first step in becoming your own boss!
Global Tint also manages customer bookings online through its main support team, reducing the amount of administration that franchisees need to carry out, and allowing them to spend more time on carrying out services, and finding new customers.
Global Tint franchisees are also given access to extensive support through the network of highly experienced technicians, installers and other staff, including business managers, administrators and the in-house booking centre, who are on hand to answer queries and give advice on all aspects of the business, and help franchisees to provide a superior service to customers.
A review of the market opportunities with a Global Tint franchise
The market for window film and tinting services has grown globally over recent years, valued at $9.2bn, and the UK is one of the major areas of demand for these services. The industry is only expected to grow further in future years, as more interest in window tinting becomes widespread. With greater awareness of the benefits of window tinting to reduce the harmful impact of UV rays and reducing glare from sunlight, there has been a growth in uptake of these services across both the property and automobile sectors, and it is especially popular amongst the commercial sector of both industries.
A focus on greener construction, in particular, has led to a growth in demand for tinting, as well as aesthetic trends for greater privacy in homes and commercial buildings, without hampering the external view of a building. With growing markets and new applications for window tinting emerging regularly, the market has a huge amount of potential for interested franchisees, and owners of a business with Global Tint have the opportunity to develop the brand into more niche sectors, where they may be able to earn
greater profits.
Working with Global Tint also brings significant advantages to franchise owners, as the brand is already well established in the industry, and trusted by commercial and domestic customers alike for providing a high-quality service. This can give franchisees an advantage over setting up themselves as an independent brand, as they can enjoy the strong brand reputation that comes with being part of a nationally established company. Recognised as the largest independent window tinting company in the UK, Global Tint is one of the most trusted brands in the country.
The business can be a great option for anyone looking for a hands-on franchise opportunity, that enables them to build a career that is flexible and can be adapted around their own individual needs and requirements.
How to get started on owning your own Global Tint franchise
To get started with a franchise with Global Tint, get in touch with the brand directly by completing the enquiry form found on this page to request an information pack and further details.

Request Free Information
Send a free enquiry to Global Tint for further information!
Enquire into this franchise today