The information you submit via our enquiry form is shared only with the franchise business(es) that you have selected.
The franchise business will contact you by means of email and/ or telephone only to the email address and phone number you have provided.
By submitting the enquiry form you are consenting to send your personal information to the selected franchise business.
You also agree to receive further newsletter email marketing from What Franchise.
Close
Did you know?
Same Day Security has outlets available across the UK

Request free information in just 60 seconds!
Take the first step in becoming your own boss!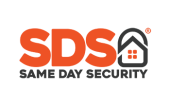 Same Day Security
Same Day Security is a security and locksmithing business, offering a variety of security solutions
Minimum Investment
£4,900
Business Type
Homecare & Property Maintenance
Expected Revenue After 2 Years
N/A
About Same Day Security
Did you know?
Same Day Security has outlets available across the UK

Request free information in just 60 seconds!
Take the first step in becoming your own boss!
Same Day Security delivers security solutions for homes and businesses around the UK, offering services such as locksmithing, alarm and CCTV installation. The company also provides damage repair services for properties where there has been a security issue, including boarding up.
The brand is well established across the UK and has a positive and trusted reputation, making it an excellent choice to join as a franchise. Renowned for providing fast and efficient services on site, the brand is well regarded and can be a great way to establish your own business in the growing security industry.
Where can you find franchise territories in the UK with Same Day Security?
There are currently territories available all over the UK. All franchise owners with Same Day Security receive exclusive territory ownership, and there is the potential to expand to further territories in future.
Where are the headquarters for the Same Day Security franchise located?
The headquarters for the Same Day Security franchise are located in Colchester in England.
How much does it cost to start a franchise with Same Day Security?
To start a franchise with Same Day Security, it currently costs £4,900. This includes "wireless alarm" training as an optional extra. There may be additional costs related to setting up the business, such as purchasing or leasing a van.
What kind of financial assistance can you get to start a Same Day Security franchise?
You may be able to get funding for all or some of the investment amount required to start up the business from most major high street banks and lenders.
What sort of experience or background should you have to start a Same Day Security franchise?
You do not need to have prior experience in the security industry to start a franchise with Same Day Security, as the brand provides complete training on all practical aspects of the business, although prior business management or ownership experience can be helpful. You should, however, be self-motivated and driven to succeed, with a good sense of business acumen. You should also have excellent interpersonal and communication skills, as you will be involved in working with a variety of people on a daily basis, and should have a professional presence.
Can you run a Same Day Security franchise business from home?
A Same Day Security franchise does not require an office or separate business premise, as it can be predominantly run as a van-based franchise. You may want access to a home office or equivalent, to provide yourself with an area to manage all general business administrative tasks.
What kind of training will you receive when starting a Same Day Security franchise?
The team at Same Day Security provides all of their franchisees with a comprehensive training package, to make sure that you are equipped with the relevant skills to operate the business successfully. All franchisees start with a thorough locksmith training course to cover all key skills, and can also take part in a key-cutting training course, to compliment your services. The brand also offers wireless alarm training, to help franchise owners to tap into the growing electronic security market. Franchisees are also given all necessary materials required to carry out the business, including a complete set of high-quality specialist tools and equipment needed to carry out most typical jobs you may be asked to provide. Franchisees are also given a branded uniform and van signage design, to help deliver a professional appearance to customers.
What sort of marketing support do you get with a Same Day Security franchise?
Same Day Security also provides franchisees with extensive business and marketing support to help them establish and grow the business as well as possible. All new franchisees are provided with a variety of online and print marketing materials and tools, including a state of the art, SEO-friendly website, tailored to an individual territory, complete with an online marketing package. Franchisees are also set up with social media accounts, to help promote the brand successfully online, and given a local rate phone number for customers to contact on. You are also provided with premium business cards and other materials to help promote the business locally.
What kind of business opportunities are there with a Same Day Security franchise?
The security market is worth over £2 billion in the UK, and continues to grow as people become more aware of better solutions on the market. With over 25 million homes and over five million small businesses across the country, the market demand for security services is strong. In the past year, there were over
one million incidents of domestic and non-domestic burglaries across the UK
, and figures have suggested that these statistics have increased over recent years. As a result, the interest in both traditional and electronic forms of security solutions is immense. With years of experience, Same Day Security are a family run business with an excellent reputation and a high level of trust amongst its customers. They provide an excellent opportunity for anyone looking for a franchise that allows you to meet a variety of people every day, without being stuck in an office. The brand also provides a great range of training and support, making it a good choice for potential franchisees interested in starting a business, without previous experience in running their own company. Working with Same Day Security allows franchisees to take control of their earnings and working schedule while building a long-lasting career with immense potential for growth.
How to get started on investing in your own Same Day Security franchise
To find out more about starting a franchise with Same Day Security, you will first need to register your interest with the company online through the contact form on this page. You can then arrange a call back from the Same Day Security franchise department and discuss the brand, and potential opportunities available, before taking it further.

Request Free Information
Send a free enquiry to Same Day Security for further information!
Enquire into this franchise today