The information you submit via our enquiry form is shared only with the franchise business(es) that you have selected.
The franchise business will contact you by means of email and/ or telephone only to the email address and phone number you have provided.
By submitting the enquiry form you are consenting to send your personal information to the selected franchise business.
You also agree to receive further newsletter email marketing from What Franchise.
Close
Did you know?
JamJar has outlets available across the UK

Request free information in just 60 seconds!
Take the first step in becoming your own boss!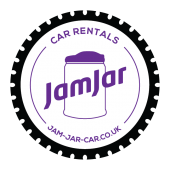 JamJar
Jam Jar Car is one of the UK's leading providers of long-term car rental
Minimum Investment
£2,995 - £ 7,495
Business Type
Motoring Services
Expected Revenue After 2 Years
N/A
About JamJar
JamJar is a company with over 20 years of experience in the automotive industry, focusing on affordable long-term car rentals. JamJar is one of the UK's leading providers of high-quality, used vehicles for up to a 12-month hire contract, and serves individuals, businesses and professionals.
With a knowledgeable, experienced and friendly team, JamJar prides itself with excellent customer service and flexibility when it comes to car rentals. JamJar can provide solutions for all customers, even those with a poor credit history or unsuccessful applications for finance.
Customers can, therefore, reap the benefits of having a vehicle, without the hassle and risks of committing yourself to a long-term financial burden. Customers simply specify the price range, type of car, make and model and if it's available, JamJar will do everything needed to get the car to the customer, giving them an affordable alternative to buying a new car. The cars are pre-checked and high-quality, there is no road tax, maintenance or MOT costs, and customers can even upgrade their rental car every year.
How does a JamJar franchise work?
As a JamJar franchisee, your day to day includes finding customers who need long-term car rentals, management of the rentals through JamJar's software, and making sure you're always available to help your customers and answer their queries.
JamJar will provide you with training from day one and on-going support to help you manage and grow your JamJar business. Moreover, you will need to find interesting and creative ways to market your business to your local community in order to find more customers and eventually grow your business and increase your earnings.
How much does a JamJar franchise cost?
A new JamJar franchise will cost anything from £2995 to £7495 + VAT. This initial start-up cost will include a one-day training course as well as further training along your journey if needed.
JamJar will also provide you with your own brand new website to help you with lead generation, access to the JamJar vehicles currently in stock, and relationships with high-end supercars suppliers that can cater all customers' needs.
You will gain access to JamJar's in-house customer relationship management software to help you get organised, and help you manage your business more efficiently. Full training is also given, and you will also receive a training manual with all the information you need to get started and a whole marketing suite to help you promote your new business in your area.
Expected revenues will depend on the area you operate in as well as the number of customers you have. One advantage of JamJar franchises is that as you will be signing 12-month contracts, most of your income will be generated beforehand, giving you the safety of income for the next 12 months.
Finding funding for a JamJar franchise
JamJar typically helps in finding solutions for customers with poor credit scores, and pride itself on the fact that the team will not judge anyone because of their situation. As such, the JamJar franchise opportunity is fairly affordable, and if you are not able to raise the funding on your own, just get in touch and they should be able to help you find a suitable solution.
Did you know?
JamJar has outlets available across the UK

Request free information in just 60 seconds!
Take the first step in becoming your own boss!
Do JamJar franchisees need prior sales or car rental management experience?
While you don't necessarily need prior sales experience as JamJar will provide you with full training, it can help. As the main part of the job will be talking to people and dealing with customer enquiries, it helps to be approachable, and a people person. Moreover, you will need to find ways to promote and market your business in your local area or community, so creativity can help.
The full training JamJar provides covers communication skills, how to deal with customer enquiries, as well as marketing advice aimed to help you attract more customers to your business. Finally, JamJar will train you to package your customers' applications for long-term rentals for approval.
What new locations for JamJar franchises are there?
There are no restrictions in terms of new locations for JamJar franchises. You are free to start a JamJar in your local area as long as there are no other JamJar franchises present.
How can I find the right building for a JamJar franchise?
JamJar is an entirely home-based opportunity so you won't need to find a building in order to start your business. You can work from the comfort of your home, at your own pace and schedule. Your main role will be to talk to potential and existing customers, and potentially finding marketing partners, which might involve some minimal travel.
Why choose a JamJar franchise over other car rental business opportunities?
A JamJar franchise is an excellent opportunity for you to get involved in a successful franchise business within the automotive industry.
As a JamJar franchisee, your product will be an easy sell: there is no depreciation on the rented cars - allowing customers to save thousands, a high-quality vehicle and no maintenance costs or expensive bills. JamJar is a unique franchise business which only considers their customers' present and future circumstances, so JamJar may be a great opportunity for you if you believe in second chances.
As you are also dealing with 12-month contracts, you have a secure income for the next year. Moreover, customers whose circumstances have changed can just upgrade or exchange their rental cars, giving you less paperwork to deal with, and a straightforward and efficient business model to work with.
How do I apply for a JamJar franchise?
If you are interested in opening up your own JamJar franchise, the best person to talk to is Jordan, who is responsible for the franchise side of the business, at the JamJar head office. You can reach him by filling in the enquiry form found on this page today.
He will be able to answer all your questions about how to get started, how to run your business and how to expand it when you are ready.

Request Free Information
Send a free enquiry to JamJar for further information!
Enquire into this franchise today