The information you submit via our enquiry form is shared only with the franchise business(es) that you have selected.
The franchise business will contact you by means of email and/ or telephone only to the email address and phone number you have provided.
By submitting the enquiry form you are consenting to send your personal information to the selected franchise business.
You also agree to receive further newsletter email marketing from What Franchise.
Close
Did you know?
Revive! is eligible for funding support!
Request free information in just 60 seconds!
Take the first step in becoming your own boss!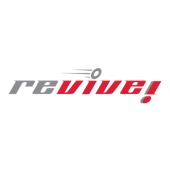 Revive!
Provides a mobile service repairing scuffed bumpers, chipped and scratched paintwork and damaged alloy wheels
Minimum Investment
£14,000 - £ 32,000
Business Type
Motoring Services
Funding Support
Third Party
Expected Revenue After 2 Years
N/A
In Brief
Receive an immediate customer base from the national accounts programme – automatic invoicing and credit control support minimise admin time. No technical knowledge required - award-winning franchise support and training is provided. Large exclusive trading territories offer capacity for multi-van expansion. Financial support of up to 70% of start-up cost is available from banks. Proven sales turnover of £1 million delivers six-figure incomes and a 'high performers group' supports accelerated growth.
About Revive!
Revive! is an established name in the small to medium area repair technique (SMART) automotive repair industry.
Set up in 1994 by Mark Llewellyn, who today is the company's managing director, its 58 UK franchisees offer a mobile service to customers who require convenient, high standard, cost effective repairs to their scuffed bumpers, chipped and scratched paintwork and damaged alloy wheels.
According to Revive!, repairs take around two-to-three hours on average to complete and are carried out by its highly skilled technicians, all of whom are accredited by the company's Institute of the Motor Industry-approved training centre. All repairs come with a lifetime ownership guarantee.
As well as offering a service to the general public, Revive! customers include vehicle dealerships and fleet and insurance companies, which have been signed up through its national accounts programme, work from which is distributed to its network of franchisees.
Revive! is a full member of the British Franchise Association. It won the Franchise Support Award at the 2018 bfa HSBC Franchise Awards.
The company currently sponsors racing driver Andrew Jordan, who was the British Touring Car Championship champion of 2013.
How does the Revive! franchise model work?
This is a management franchise that gives investors the opportunity to build a substantial van business managing a group of skilled technicians who work from a fleet of high specification, branded mobile workshops.
The main role of a Revive! franchisee is building and maintaining relationships in their local area and ensuring the business delivers on its promise to provide first class repairs at a customer's convenience.
Franchisees must be ambitious, dynamic, astute commercially and effective communicators. No technical knowledge of vehicle painting and/or repair is required.
They operate from large exclusive trading territories that typically include a number of commercial clients plus a residential population of approximately 250,000 people. Each territory has the capacity to have at least three vans on the road at one time.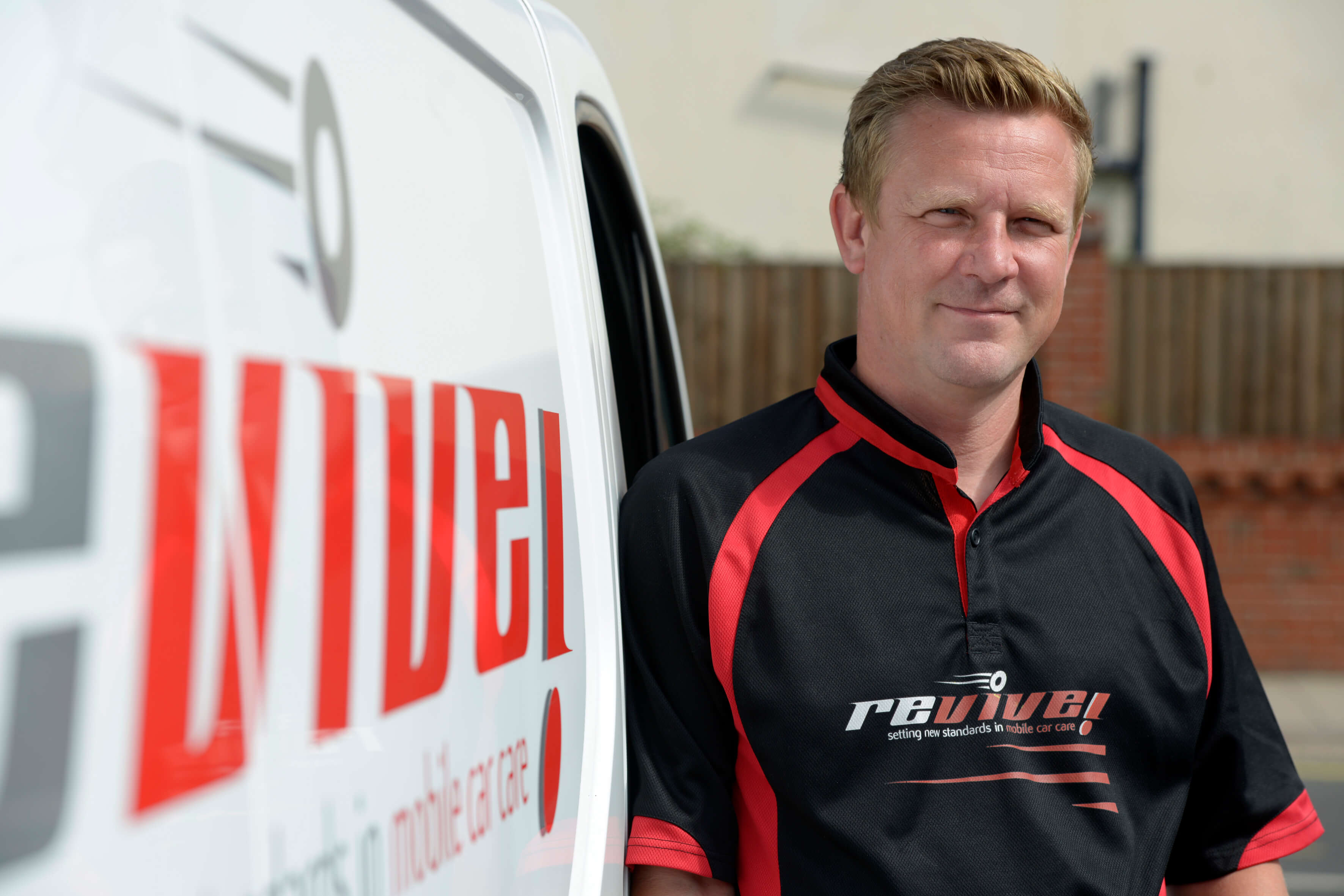 What locations or territories is Revive! looking to operate in?
The company has franchise opportunities available throughout the UK.
How much does a Revive! franchise cost?
A Revive! franchise costs £32,000 (plus VAT). Working capital is also required to get you through the start-up stages of the business.
Is bank funding available for a Revive! franchise?
It is, due to the reputation of the company in both the automotive industry and the franchise sector.
Banks operating in the franchise market and similar financial institutions are willing to lend prospective franchisees up to 70 per cent of the initial start-up cost of the franchise, subject to status.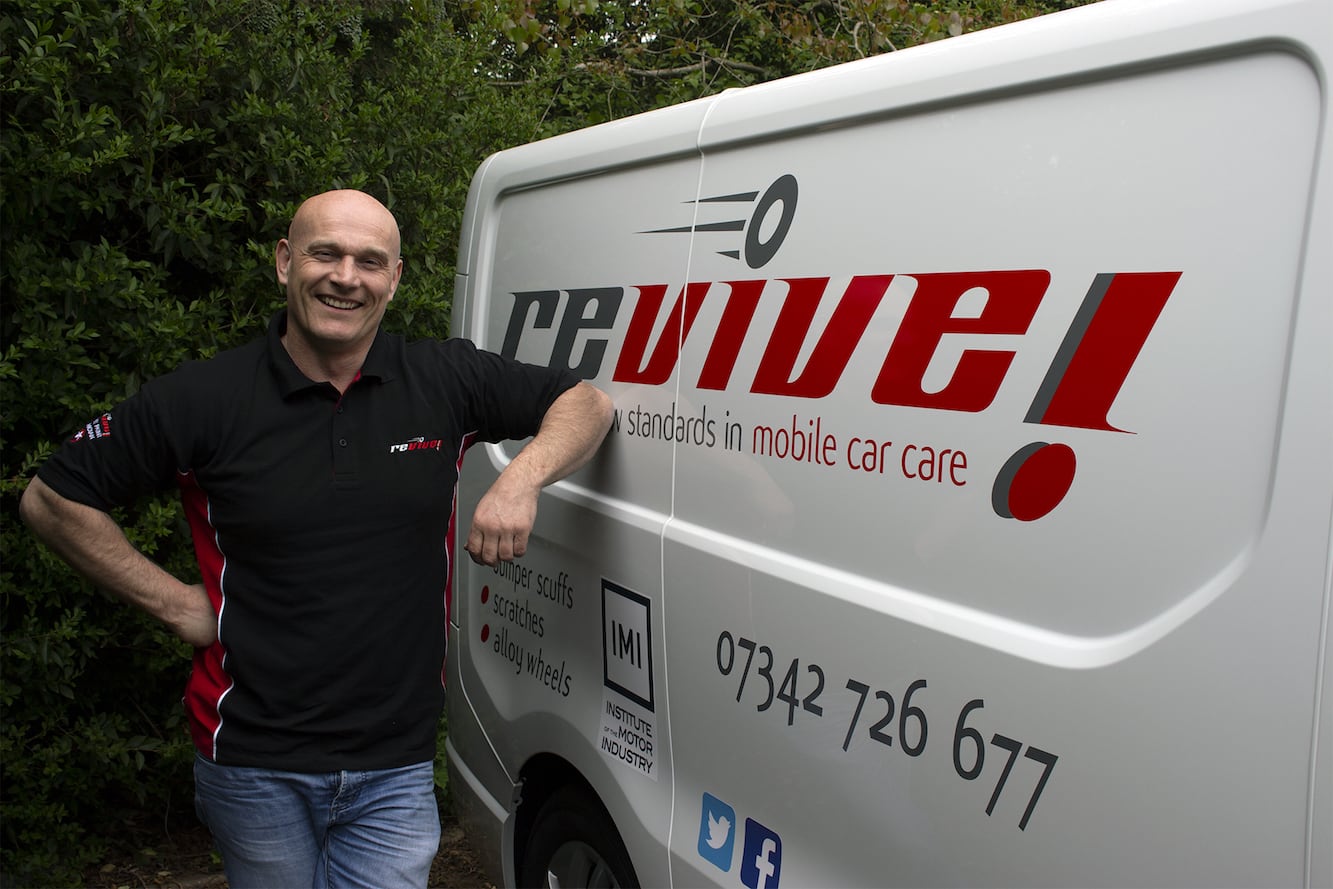 How in demand are the services provided by the Revive! franchise right now?
The services provided by this company are in demand for a number of reasons.
Firstly, according to the latest vehicle licensing statistics, there are approximately 37.5m vehicles on the road in the UK, 50 per cent of which have some kind of damage to either bodywork, wheels or both.
So as you can see, the size of the target market is significant.
Many of these vehicle owners are attracted to the convenience of the Revive! service, which allows them to obtain a no obligation quote free of charge and have the work completed to a high standard at their place of choosing by technicians who utilise cutting edge products and techniques.
Did you know?
Revive! is eligible for funding support!
Request free information in just 60 seconds!
Take the first step in becoming your own boss!
Fuelling this demand is the marketing activities undertaken by the franchisor on behalf of its network of franchisees. Not only does Revive! assist franchisees with promoting their businesses locally during the launch phase, it also coordinates national marketing campaigns to boost brand awareness.
This strategy has led to some spectacular results: in 2018 Revive! reported a 100 per cent increase in demand from its national account customers.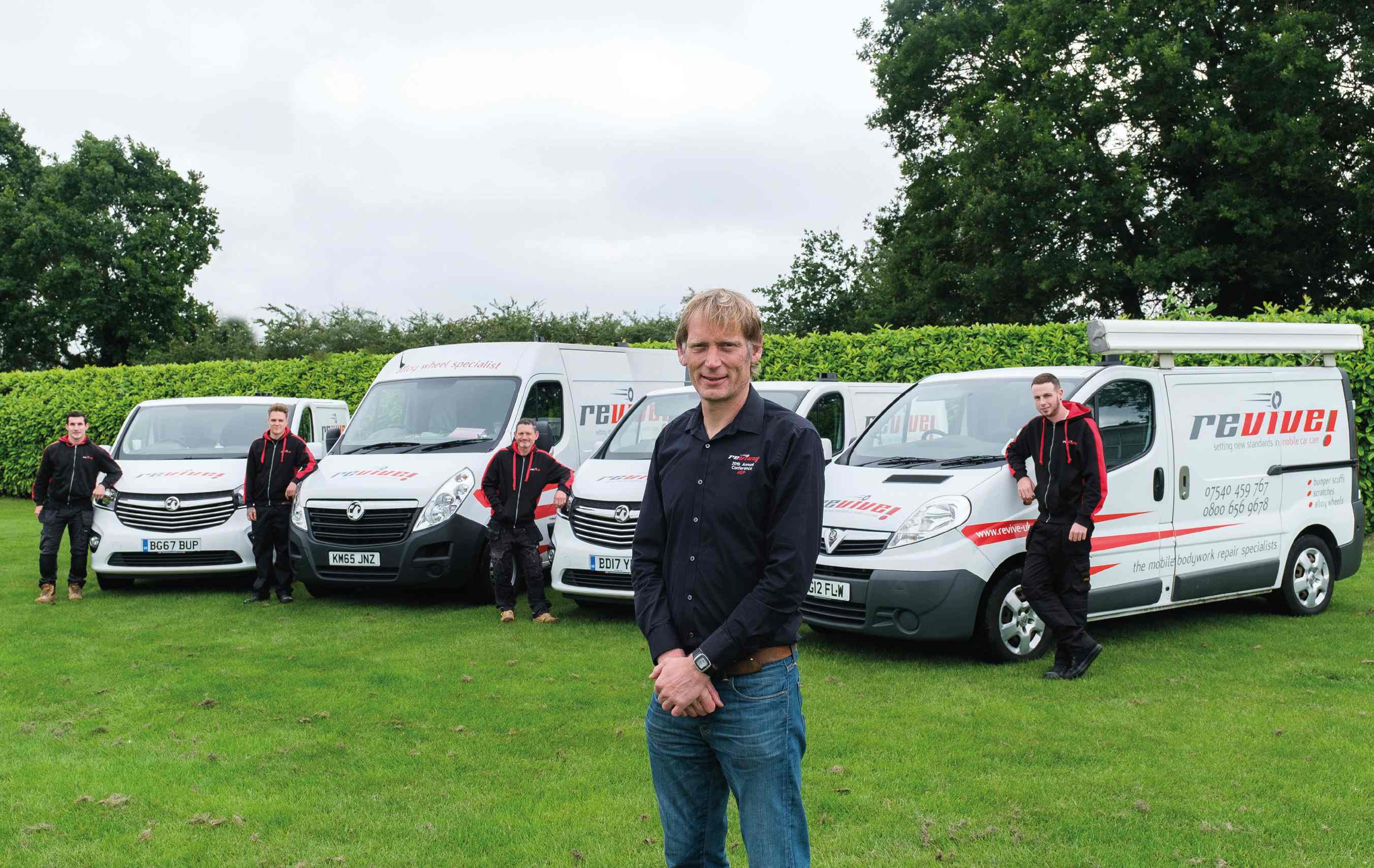 What's the earnings potential of a Revive! franchise?
Revive! says its franchise model has been proven to generate six-figure incomes for franchisees who invest time in building their businesses and follow the company's tried-and-tested methods of operation.
Where in the UK is the Revive! franchise based?
The Revive! UK head office is in Rugby, Warwickshire.
What training and support do Revive! franchisees receive?
Initial training is provided and gives franchisees a comprehensive grounding in all technical aspects of the business, plus sales, marketing and admin.
This is following by a week of mentoring by an experienced member of Revive! head office staff.
Franchisees and their technicians are also able to become Quality Assurance Agency (QAA) and Automotive Technicians Accreditation (ATA) qualified.
In addition, they are given access to the Revive! operations manual, a reference guide to everything that's been learned during initial training.
Ongoing support is provided in the following areas:
• Local and national marketing, including a pay-per-click promotion during a franchisee's first three months of trading
• Business performance. Key performance indicators are provided to franchisees on a regular basis to maintain efficiency and profitability
• Attracting and retaining customers
• IT support for the bespoke Revive! app, which delivers automated invoicing as well as scheduling and booking of work
• Bookkeeping and credit control
• Business growth and planning, including taking on staff and building a team
• Support for a franchisee's technicians, including paint matching and testing of new products
• Regular meetings
What are the Revive! franchise's terms of agreement and renewal?
The Revive! franchise agreement lasts for five years, which can be renewed following this period for further five-year terms.
How can I get started on setting up my own Revive! business?
You can make an enquiry to Revive! by filling out our brief form on this page.
Revive! will send you a franchise prospectus, which contains further information on the opportunity. The company will then arrange a telephone call with you, where Revive! will answer any questions you have about the franchise.
Following this, prospective franchisees are invited to a discovery day at Revive! headquarters. These events take place on a one to one basis with a company director, who will give you the inside track on the business.
The event will include an insight into the day to day running of the franchise, the Revive! national accounts programme and the company's customer service, bookkeeping, IT and marketing functions.
The next stage gives franchisees the chance to review the franchise agreement and speak to existing Revive! franchisees. At this point, an assessment will be made by Revive! as to your suitability to join the network.
Once both parties have agreed to proceed, the franchise agreement will be signed, finance will be put in place, a trading territory will be confirmed and a training date set.

Request Free Information
Send a free enquiry to Revive! for further information!
Enquire into this franchise today