Fast Track
Posted: 14 Aug 2018
Estimated Read Time:
in 14 minutes
Revive! provides franchisees with the tools and training they need to build and grow successful businesses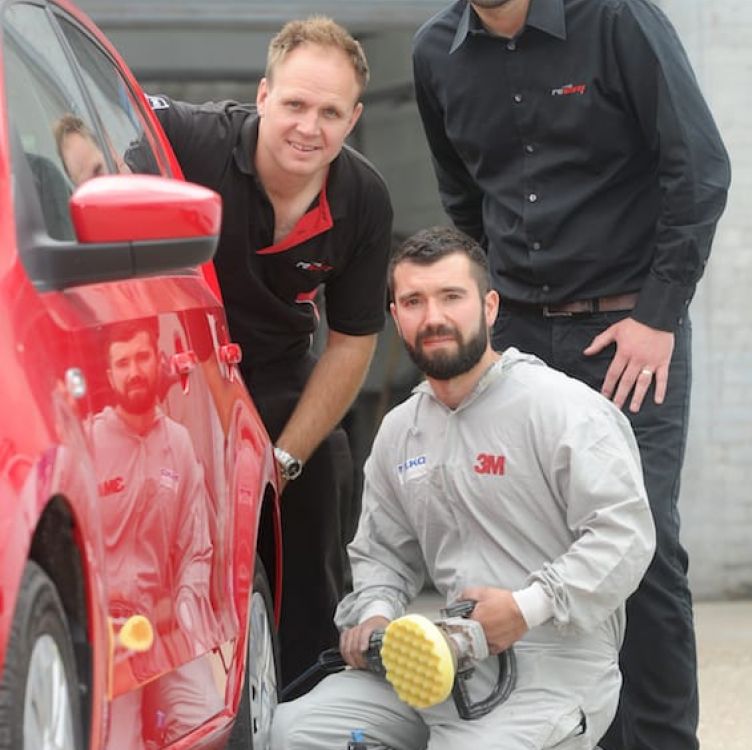 Revive! has always been determined to set high standards for the SMART repair industry. Many mobile franchises are based on 'a man in a van'. Revive! has evolved this model - the company's top performing franchisee runs a £1 million-plus turnover business with 10 vans and 19 employees.
Dynamic candidates
Revive! has a clear profile in mind for new recruits - it's looking for ambitious, dynamic candidates who want to grow a business.
The initial training consists of a four-week intensive programme in the company's IMI approved training academy. In week five a new franchisee will launch in their territory, supported on site by a Revive! technical trainer.
The business launch package includes:
Inclusion in the Revive! national account programme. Leads from these key customers within the territory are passed directly to franchisees.
Local dealership launch. Revive! sales staff contact prospective customers and book appointments for launch week. They then accompany the new franchisee to those appointments to help them begin to build their dealer customer base.
Personalised website. Within the main Revive! website, each franchisee has their own local landing page, with a dedicated 'smart' number to help track the retail opportunities.
Marketing campaign. Revive! pays for a local online marketing campaign for a three-month period in order to generate work from local customers.
As part of the business launch, Revive! also organises a local paper advert and launch press release, as well as providing personalised marketing materials.
Franchisee journey
Support does not stop after launch. Revive! helps with each stage of the business, working with franchisees as they move from trainee to rookie and beyond through the Revive!
franchisee journey. The company helps franchisees as they take on their first employee and begin to grow their businesses, with a range of support available.
Revive! runs regular peer to peer meetings with franchisees at a similar stage of their franchisee journey, regional meetings with input from suppliers, dedicated high performers' events (including external speakers) for the larger franchisees, as well as an annual conference.
Franchisees can access the Revive! communications platform on a tablet or phone as well as on a desktop or laptop, providing access to a wide range of supporting manuals, including product information, human resources documentation, supplier information and offers, as well as training modules.
Extensive support
Other support includes:
An extensive national account programme. This work provides franchisees with business that's available immediately, with automatic invoicing through a tablet and Revive! app, ensuring speedy payment.
In-house IT support that has been boosted by the addition of an app developer and web developer to accelerate further developments for the Revive! app, which was built in-house and has streamlined and automated the whole workflow process.
Benchmarking reports, giving franchisees up to date business data and performance statistics, helping them to understand and improve their metrics and profits.
National marketing fund, which covers the cost of initial and ongoing PR support, a website page, SEO work, dealer newsletters and sponsorship of British Touring Car Championship driver Andrew Jordan. BTCC events attract ITV television audiences in excess of 20 million, seeing the Revive! branding at every race.
Marketing team, providing guidance on local marketing campaigns, support with Facebook, PPC and SEO work and brand guidelines.
Credit control assistance, helping to ensure prompt payment from local dealership customers, as well as national account clients.
Business planning and growth support as part of the Revive! franchisee journey.
A customer service team dealing with national account queries and triaging the workflow.
Wide ranging technical support covering all aspects of the work, from paint matching to alloy wheel techniques and new product testing.

Accelerated business plan course

The Revive! accelerated business plan course is open to the company's high performer group and offers a guided 'planning for growth' programme with mentor support.

Eight franchisees joined the programme last year, which culminated in a trip to France to present their plans for 2018 to their fellow franchisees and the mentor panel, as well as spending time relaxing with their peers enjoying good food and fine wine tasting.

This course is an ongoing part of the tailored support unlocked by franchisees reaching high performer status.

Over half of Revive! franchisees are now running multiple vans, so have already moved away from being 'a man in a van'. The number meeting the criteria to join the company's high performer group grows every year.

What the franchisees say

"As I went through the interview process my opinion of Revive! just got higher and higher. I was delighted to be offered the Edinburgh franchise.

"In my opinion, the training and support Revive! offers are unique to the franchising industry. I had four weeks of intensive training that was tailored specifically to me and my own level of learning. But it didn't stop there.

"Most franchisors leave you very much alone when you get into your territory, but not Revive! There's a real family feel to Revive! and I'm looking forward to being part of it."
Jonny Pearson, Revive! Edinburgh.

"The business development team at Revive! head office challenged me to look beyond being just a man who paints cars and recognise my inner management potential.

"My light bulb moment came after I closed a deal with a local dealership. I came out of the meeting buzzing and realised that winning business and growing my company was all I wanted to do. I no longer wanted to be the best SMART repairer in the team - that's what my lads are there for."
Steve Thatcher, Revive! Portsmouth.

"Thanks for yet another great conference. I wanted to let you know that winning the award was both a big shock and hugely motivating for me.

"I really appreciate the recognition for the hard work me and my team have put in and I don't think I could have done it without the support I have had from you and the team at Revive! UK."
Mike Haselden, Revive! Chester.

Our Guide to Getting Started in Franchising

Grow yourself from a franchising no to a franchising pro!
Ones to watch
Franchisors provide an insight into how they've built their businesses.
This month's
best opportunities
You have pending
Here's just
five reasons

why you should join our

FREE

newsletter!
New articles added every week

Hand picked franchise opportunities just for you

First class help and advice for franchising and business

We have the industries best contributors on board

Inspiring and insightful franchise case studies