Instant impact
Posted: 29 Sep 2018
Estimated Read Time:
in about 4 minutes
Hayley Clare's OSCAR business is built on dedication, enthusiasm and a belief in a quality product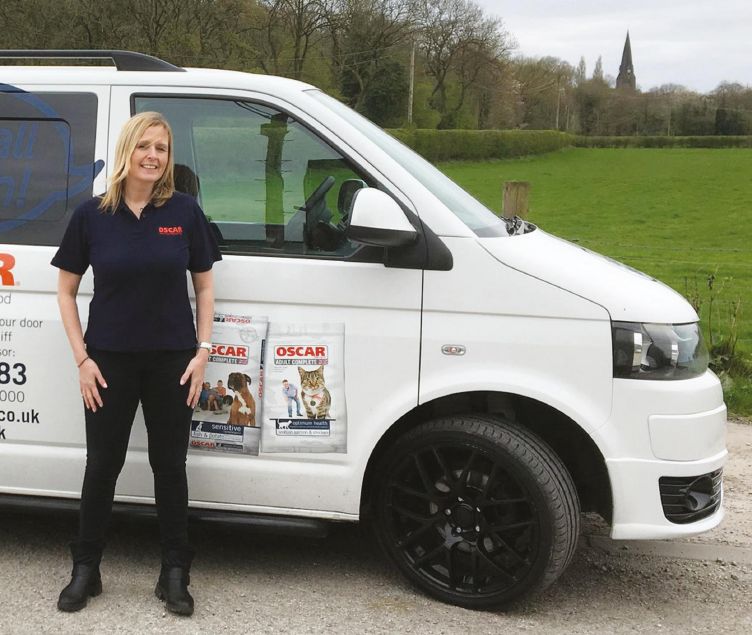 The principle of OSCAR Pet Foods had an instant impact on Hayley Clare's plans for the future.
She explains: "For 18 years I had been a sales representative and buyer for a medical pharmaceutical company and I wanted a complete change of direction.
"I started with an online business search, which led me to OSCAR.
"I liked the concept of the business and I knew it was for me. I instantly recognised my communication skills would come naturally when meeting pet owners - helped, of course, by my own dog, Cooki.
Resale
Hayley invested in an established franchise that was available for resale.
"After one year I have clearly made a good impression, as my customer development has grown through an active network of dog trainers and breeders in my area," she says.
"And now with my added COAPE qualification, I'm better equipped to advise on pet issues and with a greater understanding of how the OSCAR range of foods work against allergies, skin problems and sensitive tummies I continue to add to my success.
"I make the most of everything that's put before me, which means my OSCAR business will thrive on dedication, enthusiasm and belief in a quality product."
Our Guide to Getting Started in Franchising
Grow yourself from a franchising no to a franchising pro!
Ones to watch
Franchisors provide an insight into how they've built their businesses.
This month's
best opportunities
You have pending
Here's just
five reasons

why you should join our

FREE

newsletter!
New articles added every week

Hand picked franchise opportunities just for you

First class help and advice for franchising and business

We have the industries best contributors on board

Inspiring and insightful franchise case studies