Oscar Pet Foods Offered Lynette Higgins a New Way of Life
Posted: 18 Sep 2017
Estimated Read Time:
in 4 minutes
Lynette Higgins has found a new way of life with OSCAR Pet Foods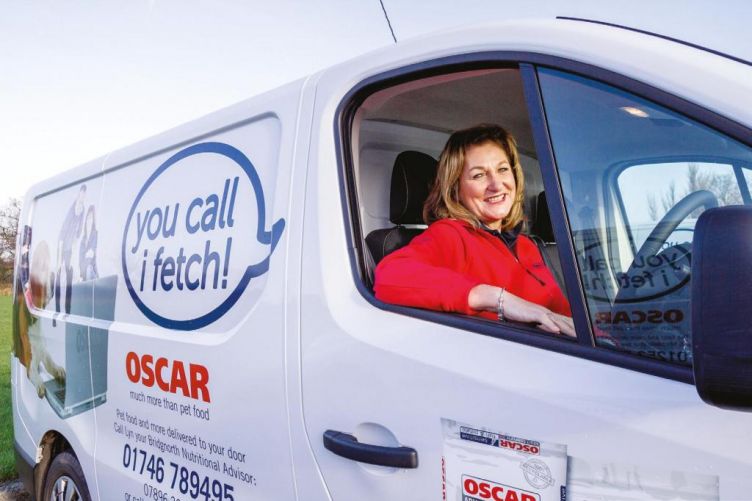 The high quality pet food delivered by OSCAR reached Lynette Higgins way before she found her ideal business opportunity.
She explains: "It goes to show how one thing can lead to another, as I'm now running my own OSCAR Pet Foods business.
"It began when I did an online search for a pet food for Fred, my gluten intolerant Golden Retriever. Only then did a good friend tell me about OSCAR."
Review
Lynette had taken voluntary redundancy from the Department for Work & Pensions 18 months earlier, during which time she reviewed her career options.
"As a lifelong pet owner, I think OSCAR came to me for a reason and I liked the concept," she explains.
"The team at OSCAR were able to answer all my questions and with additional research on the brand, the company, the pet food market and local pet owners I knew I was making the right choice."
Lynette describes her business as "a way of life", adding: "Customers have become friends, who I support in any way I can - whether that's work related, picking up groceries or simply having a chat over a cuppa.
"My enthusiasm is infectious, ensuring recommendations and referrals come from trust. And best of all I get to spend time with my own dog, who loves joining me on delivery rounds."
Our Guide to Getting Started in Franchising
Grow yourself from a franchising no to a franchising pro!
Ones to watch
Franchisors provide an insight into how they've built their businesses.
This month's
best opportunities
You have pending
Here's just
five reasons

why you should join our

FREE

newsletter!
New articles added every week

Hand picked franchise opportunities just for you

First class help and advice for franchising and business

We have the industries best contributors on board

Inspiring and insightful franchise case studies