Team work
Posted: 14 May 2019
Estimated Read Time:
in 3 minutes
OSCAR franchisees Alan and Julie Parry have come a long way in five years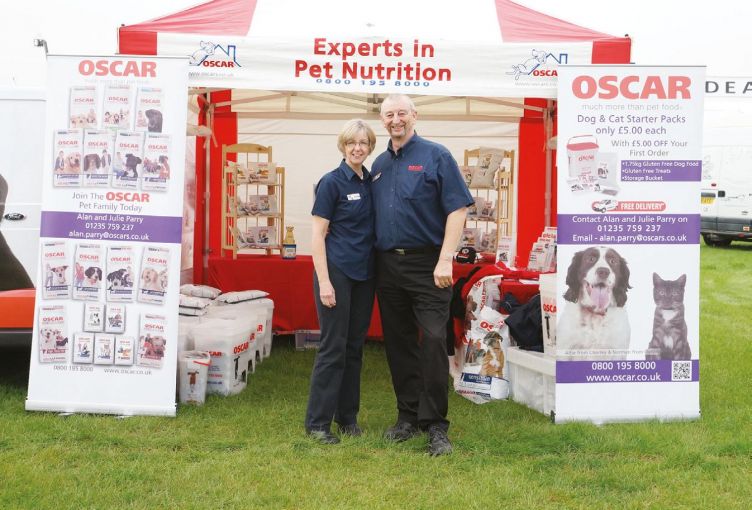 For Alan and Julie Parry of OSCAR Pet Foods Berkshire, celebrating their fifth anniversary is an opportunity to recall how they have helped improve the quality of life for so many pets.
Alan explains: "We have a dream business. Leaving the pressures of our high powered careers behind and putting our respective skills into practice, we've worked exceptionally well together.
"We settled into a better work-life balance and we've realised how five years seems like five minutes when we enjoy what we do. There is no question we made the right decision, as customers appreciate our personal service - and it shows in happier, healthy pets."
Exceptional
Alan says the ongoing support provided by OSCAR as they built their business has been "exceptional".
"We wouldn't have come this far without it," he adds. "Today we are better informed and educated and gaining extra knowledge about pet nutrition makes our business even more valuable.
"Team work is important to us and we can only compare a franchise to a football team.
"As franchisees become a player within a group of like-minded team members, their aim is to bring brand OSCAR to the top of the league."
Our Guide to Getting Started in Franchising
Grow yourself from a franchising no to a franchising pro!
Ones to watch
Franchisors provide an insight into how they've built their businesses.
This month's
best opportunities
You have pending
Here's just
five reasons

why you should join our

FREE

newsletter!
New articles added every week

Hand picked franchise opportunities just for you

First class help and advice for franchising and business

We have the industries best contributors on board

Inspiring and insightful franchise case studies