The information you submit via our enquiry form is shared only with the franchise business(es) that you have selected.
The franchise business will contact you by means of email and/ or telephone only to the email address and phone number you have provided.
By submitting the enquiry form you are consenting to send your personal information to the selected franchise business.
You also agree to receive further newsletter email marketing from What Franchise.
Close
Did you know?
Mail Boxes Etc has an expected revenue of £350,000 after 2 years!

Request free information in just 60 seconds!
Take the first step in becoming your own boss!
Mail Boxes Etc
Provides customers with a one-stop shop for a range of business services
Minimum Investment
£25,000 - £ 70,000
Expected Revenue After 2 Years
£350,000
In Brief
Complete turnkey package - includes comprehensive training and marketing support. Flexible investment options include single, multiple or resale units to suit different budgets. Funding for 70% of the initial investment is possible - potential lenders can be introduced. Multiple income streams include print, postage, and packaging - repeat business provides regular income. Profitable business achieves a gross margin of 65% with turnover up to £500,000 a year.
About Mail Boxes Etc
Mail Boxes Etc. was founded in San Diego, USA in 1980. Today it has around 2,600 outlets in 44 countries that provide services such as:
• Mail box rental
• Virtual office services, including provision of a mailing address and telephone answering service
• Worldwide courier and postal delivery
• Office supplies and stationery
• Graphic design
• Printing. From business cards and leaflets to photographs, posters and exhibition stands
• Photocopying
• Parcel packing
Customers span the domestic and commercial markets and include students, fine art and antique collectors, small and medium-sized enterprises and eBay entrepreneurs.
As well as a high profile high street presence, Mail Boxes Etc. customers can rent a mail box and get a print quote via the company's website.
The company says its 'People Possible' approach to doing business combines innovation, technology and empathy to give customers an efficient, cost-effective and timely service whatever their requirements.
Mail Boxes Etc. global sales are close to $1bn. The company owns PostNet International Franchise and AlphaGraphics. It has a majority stake in Spedingo, a web-based service that provides users with quotes from couriers and delivery companies.
Mail Boxes Etc. is a full member of the British Franchise Association. It opened its first UK franchised store in 1993 in London. The company's UK franchisee network comprises around 150 outlets in total.
How does the Mail Boxes Etc. franchise model work?
Whether a prospective franchisee wants to invest in a single unit, multi-unit or already established (called a resale) Mail Boxes Etc. franchise opportunity, every investor is given what the company describes as a 'complete turnkey package'.
This comprises the training and support you would expect from a well-established business. With Mail Boxes Etc., the package also includes help with selecting your retail site, negotiating the lease on the premises and fitting out the store.
In addition, the franchisor assists with funding requirements and producing a business plan.
Research and development and market analysis are conducted on a regular basis by Mail Boxes Etc. in order for the business to stay ahead of the curve when it comes to adapting to customer demands.
For example, as more and more customers began to shop online in recent years, Mail Boxes Etc. invested in its online presence so that its websites have ecommerce capabilities and can provide customers with quotes for its range of products and services.
For a single-unit Mail Boxes Etc. franchise, a franchisee's role is a combination of office-based work administering the business, visiting current and potential new customers and networking in their local area.
A multi-unit Mail Boxes Etc. operation requires franchisees to adopt a less hands-on role, instead employing staff to manage their business on day-to-day basis - essentially working on the business and not in it.
Mail Boxes Etc. says its franchisees are self-motivated, entrepreneurial, commercially aware, are able to build long-term relationships with customers and are effective networkers.
What locations or territories is the Mail Boxes Etc. franchise looking to operate in?
Mail Boxes Etc. has a range of franchise opportunities requiring different levels of investment throughout the UK.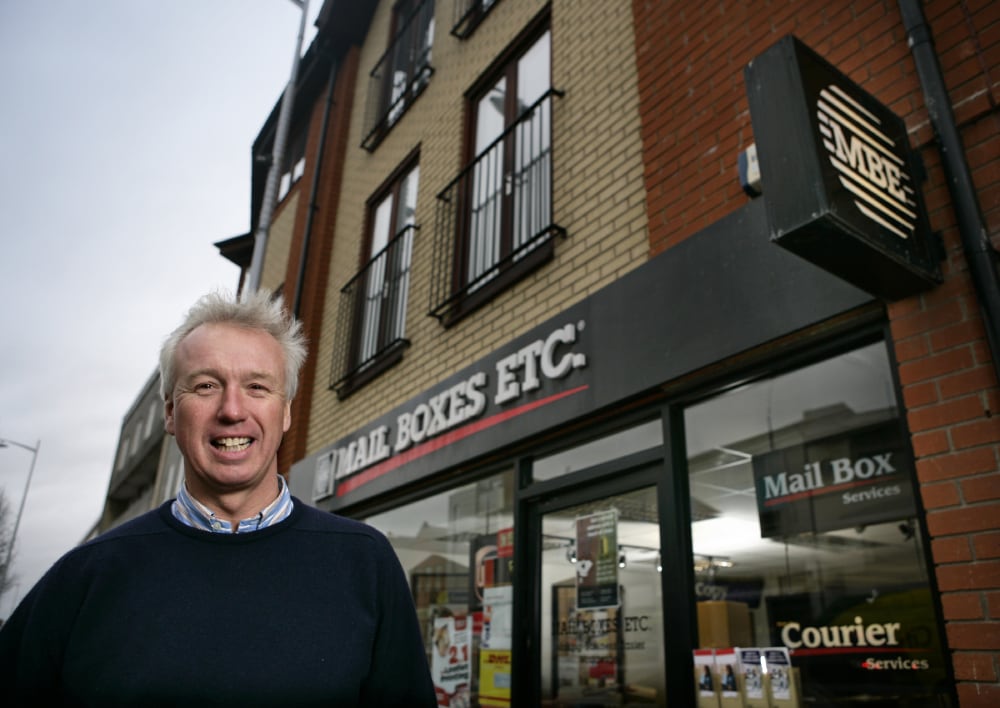 Did you know?
Mail Boxes Etc has an expected revenue of £350,000 after 2 years!

Request free information in just 60 seconds!
Take the first step in becoming your own boss!
Why is Mail Boxes Etc. a good investment?
It's a good sign when a franchisor can highlight the fact that a number of its franchisees in the UK and Ireland have been part of its network for 20-plus years.
Not only does it demonstrate the model provides investors with a healthy return on their investment, but it also means fledgeling franchisees can tap into this knowledge as they grow their Mail Boxes Etc. businesses.
This company has an established network of franchisees, which results in strong brand awareness among the target customer market, who are more willing to spend their money with a company they trust and recognise.
Mail Boxes Etc.'s range of products and services gives franchisees numerous revenue streams, while repeat business potential is significant and demand is year-round.
In summary, this franchisor gives its franchisees everything they require to establish and build a franchise business, providing they follow its proven systems of operation.
How much does a Mail Boxes Etc. franchise cost?
This will be different from franchisee to franchisee, as it depends on where in the UK you wish to open your business and the size of the premises you want to operate from.
However, as an illustration, Mail Boxes Etc. estimates initial investment at between £60,000 and £70,000, which includes the franchise fee, training, help with finding a suitable site for your store, fit-out costs, equipment, supplies, and legal fees.
When kind of profit can I expect to make by running a Mail Boxes Etc. franchise?
The target gross margin for Mail Boxes Etc. franchisees is 65 per cent.
According to the company, established Mail Boxes Etc. franchisees can turn over between £100,000 and £500,000 a year.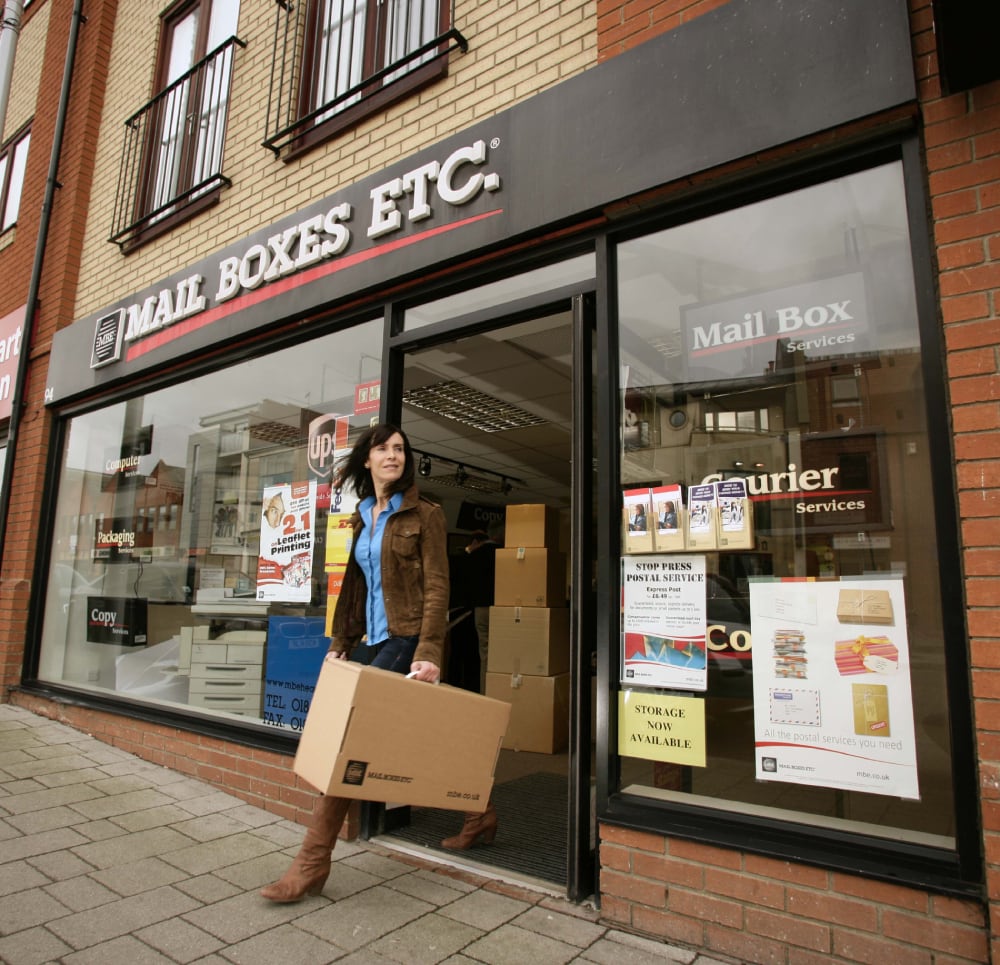 Is bank funding available for a Mail Boxes Etc. franchise?
Up to 70 per cent of the initial investment required for a Mail Boxes Etc. franchise can be bank-funded, subject to status.
The company can introduce prospective franchisees to suitable potential lenders.
Where in the UK is the Mail Boxes Etc. franchise based?
The company's UK headquarters are in Chipping Norton, Oxfordshire.
What training and support do Mail Boxes Etc. franchisees receive?
Franchisees begin their training 'in the field' at one of Mail Boxes Etc.'s training stores.
This is followed by a series of seminars that cover marketing, sales, the Mail Boxes Etc. range of products and services and operations.
An operations manual is given to franchisees, which is a comprehensive reference guide on how to run the business using the franchisor's systems and know-how.
Support is provided prior to a franchise opening. Once open, ongoing support is offered in all aspect of the business by experienced area franchisees and Mail Boxes Etc.'s network support team.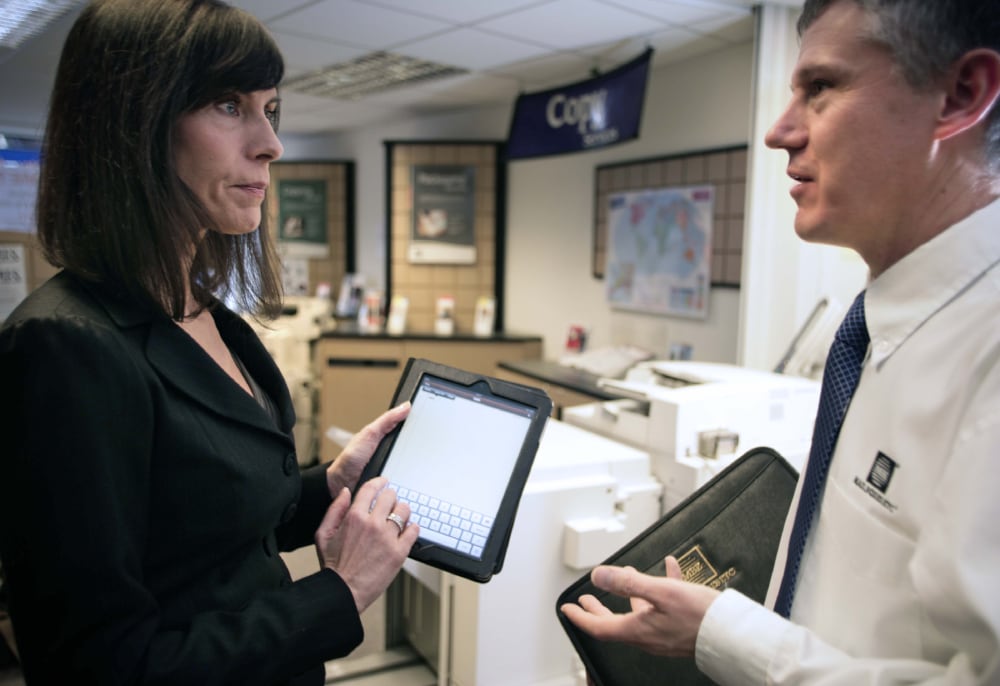 How can I get started on setting up my own Mail Boxes Etc. business?
The easiest way to do this is to request more information via our secure further information request form, which requires your full name and email address.
Franchisee candidates will then meet Mail Boxes Etc.'s head of franchise development, who will explain all about the business and, with your assistance, determine what type of franchise opportunity would suit your requirements.

Request Free Information
Send a free enquiry to Mail Boxes Etc for further information!
Enquire into this franchise today