The information you submit via our enquiry form is shared only with the franchise business(es) that you have selected.
The franchise business will contact you by means of email and/ or telephone only to the email address and phone number you have provided.
By submitting the enquiry form you are consenting to send your personal information to the selected franchise business.
You also agree to receive further newsletter email marketing from What Franchise.
Close
Did you know?
With Thanks Vending has outlets available across the UK

Request free information in just 60 seconds!
Take the first step in becoming your own boss!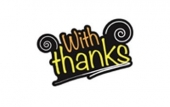 With Thanks Vending
Sells sweets and snacks through franchisees and partner organisations with a portion of the proceeds going to charities
Minimum Investment
£2,799 - £ 4,600
Expected Revenue After 2 Years
N/A
About With Thanks Vending
Launched in 2012, With Thanks Vending is a subsidiary of Barnack Confectionary Ltd.
Barnack specialises in private label confectionery and has the capacity for national distribution. The vending franchise is based on charity partnerships and promoted through cause-related marketing. A range of charity branded sweets and snacks are sold through franchisees and partner organisations with part of the proceeds going to charities.
Points-of-sale are self-service display boxes located in shops, leisure centres, places of work, and other easily accessible locations. In addition to sales to individuals through With Thanks franchisees, the company also introduces organisations and charities together. This allows the charity to benefit and the organisation to meet its Corporate Social Responsibility goals. With Thanks is partnered with several charities.
The first is Kidney Research UK and With Thanks has raised in the region of £250,000 for this charity which carries out research, develops treatments, raises awareness, and provides patients and their families with information about kidney diseases. The second charity partner is Bliss which supports premature and babies who are born ill. The other beneficiaries are The Irish Society for the Prevention of Cruelty to Children, Mind (a mental health charity), Age UK Suffolk, and Arthritis UK.
The donations are made by the franchisor and do not come out of the money generated by the franchisee.
What services does With Thanks Vending offer
The With Thanks Vending self-service boxes are placed in various locations with the consent of, but at no charge to, the host. The colourful boxes are stocked with sweets, chips, popcorn, and healthier snack options.
As a franchise owner, you select from four different vending boxes. These include a Light 'n' Lo box for healthier options including vegan, vegetarian, gluten-free and high protein products. This allows you to choose a box or boxes best suited to each location you service.
How does the With Thanks Vending franchise model work?
As a With Thanks Vending franchisee, your job will be to approach potential host locations to introduce yourself and the charity brand. Once you have consent to do so, you will place a box in the location and then visit it every couple of weeks to keep it stocked and looking at its best and collect the money.
You could opt to do the work on a part or full-time basis. No special equipment or vehicle is required.
How can I become a With Thanks Vending franchisee?
If you are interested in becoming a With Thanks franchisee you need to get in touch with the franchisor to initiate discussions - you can start this process by clicking on the enquiry button found on this page.
How much does a With Thanks Vending franchise cost?
There are two packages or options available. The franchise fee for Package 1 is £1,666 + VAT. Package 2 is £4,582.50 + VAT.
What will I get from With Thanks Vending for my investment?
If you opt for Package 1, you will receive 150 product display boxes and 3,300 units of stock worth £3,300 retail. With package 2 you are given 300 product display boxes and 6,600 units of stock worth £6,600 retail. With both packages you will be given:
 A personalised business plan to meet your business objectives and time availability
 A bespoke franchise launch package
 Exclusive territory and electronic territory maps and business location data
 Assistance with site location and box delivery for your first two weeks of business
 Training: two days at the Peterborough head office and ongoing in-field training
 Operations Manual
 Site management database
 Credit facilities for repeat orders
 Branded ID and uniform
 Letter of introduction on the charity's letterhead
 Electronic coin counter
 Box labels
 Ongoing support.
Did you know?
With Thanks Vending has outlets available across the UK

Request free information in just 60 seconds!
Take the first step in becoming your own boss!
With package 2 you will also receive assistance with the launch of your business as you will be helped to site all 300 of your boxes.
Do I need experience?
No, you don't require sales experience. However, you need to be good with people, have the confidence to 'sell' your box to a host location, have the ambition and drive to make your business succeed, and – of course – be committed to the products and the causes / charities the franchise supports.
Am I required to pay anything monthly?
No. All the money you collect is yours. There are no fees of any kind or royalties.
Where does the With Thanks Vending franchise operate?
The franchise operates throughout the UK and the Republic of Ireland.
Will I be able to get an area of my choice?
You would have to enquire directly with the franchisor. However, there are single and multi-unit franchises available. You will be assigned an exclusive territory. If your With Thanks Vending franchise is doing very well, you can request additional territory at no additional charge.
What kind of profit can I expect to make by running a With Thanks Vending franchise?
The franchise claims that 300 well-sited boxes that are refilled and services regularly could generate in the region of £30,000 per annum. You will sell confectionary and snack items at £1 to £1.50. The cost to you, including VAT, is 45p to 59p per item.
Is income guaranteed?
As with any business, income is not guaranteed as it depends on several factors including the amount and quality of work done by you, the franchisee.
How soon will I start making money?
With Thanks Vending indicates that you should be up and running with your boxes in place within two weeks. You will earn money from the first time you service and restock the boxes.
Do I pay the charities?
No. All payments to the various With Thanks Vendors charities are made by the franchisor. The money you collect is yours to keep.
You must introduce yourself to potential hosts and present the boxes and concept to them. You will need to establish which of the products you offer are best suited to each location. Once a box is sited, you must ensure that it looks good, and it is always well stocked with the items that are most popular at that site. Happy hosts, customers, and steady sales are the best marketing.
Am I limited in terms of box numbers?
The minimum sited boxes a franchisee can have is 300; less than that and it is not viable for you or the franchisor. If you want to expand you can invest in additional boxes in batches of 100 at a time.
Most full-time franchisees have 400 to 600 boxes.
Can I sell my franchise?
As with any business, once it is successful you can sell it.
What happens to the franchise fee I pay to With Thanks?
Up to £1,500 goes straight to Kidney Research UK. The balance of the fee covers your start-up stock and training. The franchisor does not make a profit.
Is this the best vending franchise in the UK?
Perhaps the first stand-out feature is that With Thanks Vending provides you with an opportunity to earn an income and contribute to charities. In addition, the products allow flexibility in terms of meeting customer requirements; you have the support of a proven business model and strong, established businesses; there are no hidden fees or charges; and the stock is very competitively priced. As a franchisee you have independence and flexibility with ongoing support if you require it.

Request Free Information
Send a free enquiry to With Thanks Vending for further information!
Enquire into this franchise today