For further information on any of the businesses featured, simply click on Franchises for sale. Then select the categories you are interested in and find the franchises you wish you know about
Sanondaf
With this proven franchise, you can start your own disinfection and decontamination company.
Sanondaf opened for business in 15 franchise areas in the UK in its first year of operation and is seeing demand for its services growing daily. The company has developed a special touch-less disinfection system that kills 99.99 per cent of viruses, bacteria and germs safely, without the smell or health hazards associated with traditional cleaning disinfectants.
The process is harmless to humans, animals and plants, so can be deployed in any environment where infection is a threat. Sanondaf franchisees are currently working with clients in hospitals, nurseries, care homes, offices, gyms, kitchens, schools and universities - in fact, anywhere where viruses and bacteria are likely to be present.
New applications for the service are being discovered every day, including in veterinary surgeries, tattoo parlours and even cruise ships.
The franchise can be operated from home or an office and candidates will be required to lease a suitable vehicle for the business. Franchise partners will also need adequate working capital to fund the early stages of the business.
Stuart White of Touch Less Hygiene UK, Sanondaf's master franchisee for the UK, says: "Sanondaf can be a simple owner operated business or a scalable management franchise employing technicians across multiple or regional territories.
"It can also provide services to complementary businesses such as domestic and commercial cleaning or facilities management companies, allowing a new service to be introduced to their clients."
What you need to know
Investment:
£15,000 plus £5,000 for initial business set-up, training and equipment.
What you get:
full training, support and mentoring; marketing support; ongoing product development.
Total clean
Total Clean offers a management franchise opportunity, with franchisees providing contract commercial cleaning services to the business-to-business sector.
Franchisees use a business model that has been tried and tested by franchisor Carlos Garcia over more than 25 years. A low initial capital outlay should see franchisees trade into operating profit as early as year one.
Carlos says: "With Total Clean, you will go into business for yourself, not by yourself. By following the proven model, we will help you overcome the many challenges business ownership can bring."
Total Clean's turnkey franchise package includes everything you need to get you on the path to successful business ownership and financial freedom.
What you need to know
Investment level:
£29,997 (plus VAT).
What you get:
full pre-launch training programme; one-to-one mentoring and business development support; marketing assistance; liveried vehicle; branded uniforms; cleaning machinery and equipment; laptop and software; franchise partner microsite; stationery and promotional literature; location page promotional video.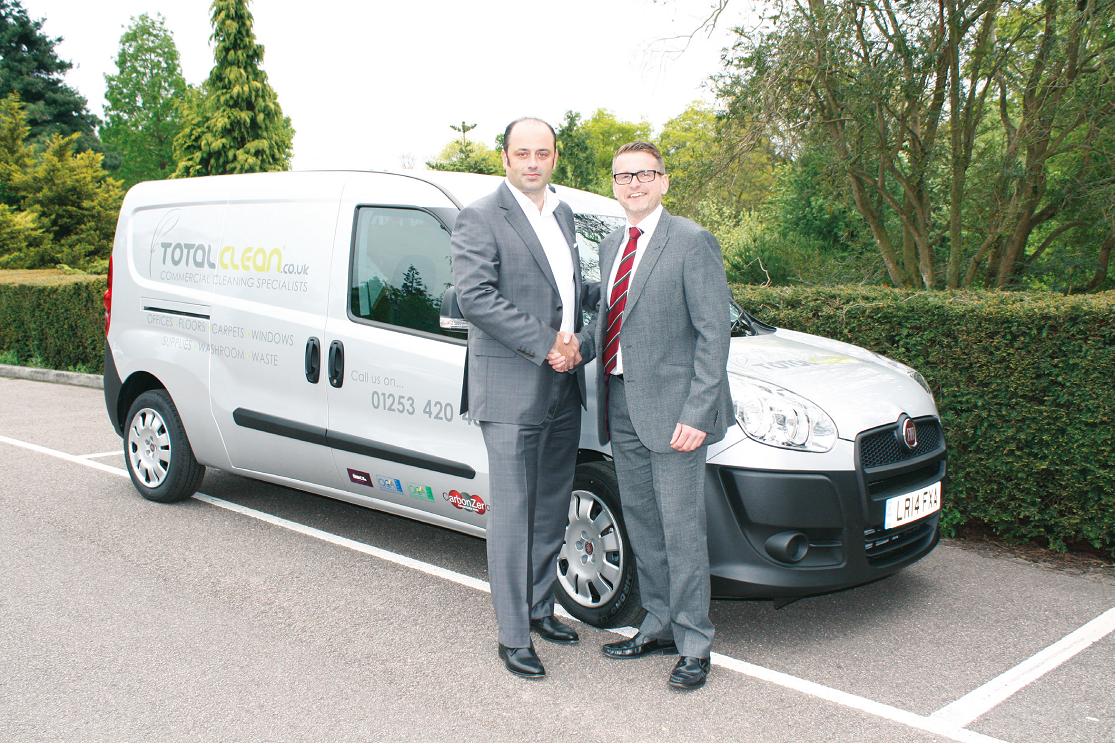 Oven wizards
This van-based franchise benefits from low overheads and, with its focus on customer service, can quickly become a profitable business.
With flexible working hours helping franchisees achieve a good work/life balance, Oven Wizards has assisted people from all sorts of backgrounds to launch and grow their own oven cleaning businesses using the Oven Wizards brand name.
No previous experience is required, as full technical training is provided to ensure new franchisees are confident in all aspects of oven cleaning. Business development training is provided separately on a one-to-one basis.
Oven Wizards is looking for people with the right attitude to run one-van operations, as well as those with aspirations to become multi-van owners.
The company says it gives franchisees the space and time to launch and grow their own successful oven cleaning businesses to the level they want.
What you need to know
Investment level:
£12,500 (plus VAT).
What you get:
exclusive territory of 100,000 households; full technical training; on-the-road training with real clients; three-month supply of cleaning materials; van livery.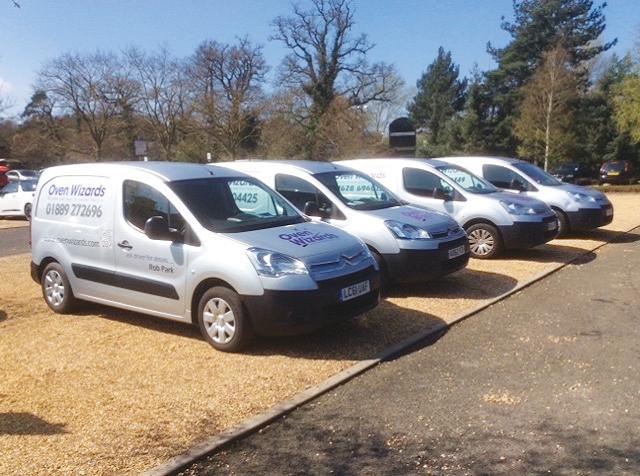 Ecocleen
A commercial cleaning specialist, Ecocleen has a focus on green and innovative solutions. Operating in a sector valued at £8.8 billion, there's plenty of opportunity to grow a substantial business.
Ecocleen has been a member of the British Franchise Association for over 10 years, which means the company has passed the organisation's rigorous application and annual review process.
Its experienced support team at head office help franchisees with every aspect of their business - from marketing, sales, finance and human resources, to payroll, business planning, health and safety and contract management.
Paul Tiltman, Ecocleen's Kent franchisee, says: "With the help of the franchisor, I have grown my business to over £600,000 and I'm still growing. Being part of the Ecocleen franchise has given me a lot of freedom and direction in life and all I want to do is continue to grow."
What you need to know
Investment level:
£14,599 (plus VAT).
What you get:
initial training course; operational, marketing and sales support.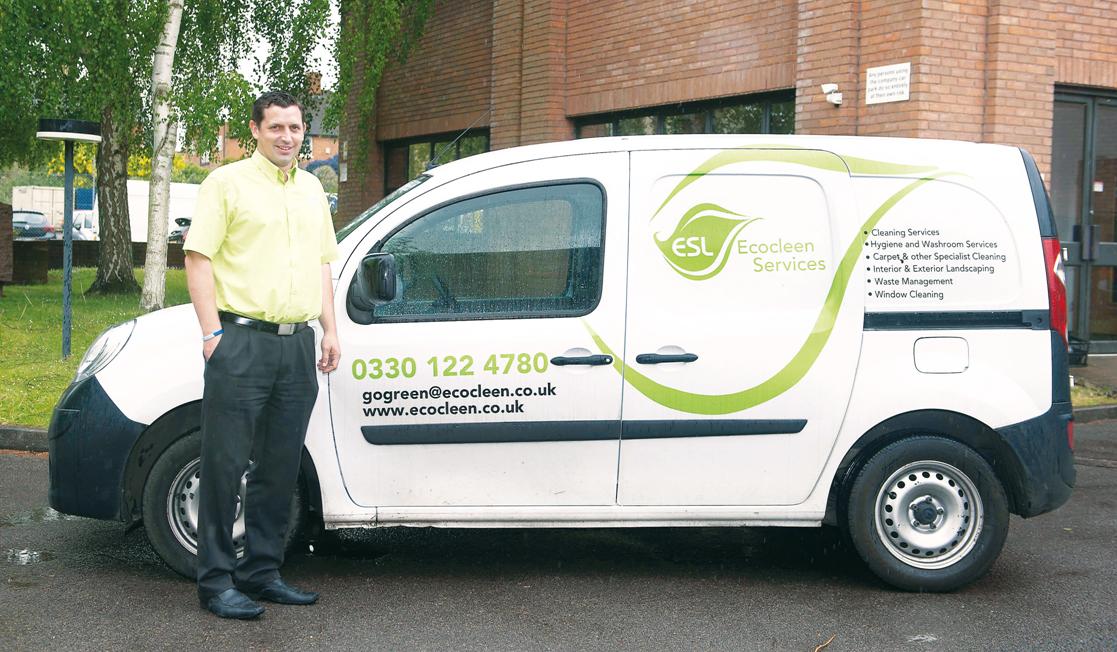 Ovengleamers
Graham Rogers, founder of OvenGleamers, developed the franchise package with his wife Catherine in 2010, having originally set up the business in 2004.
He explains: "As a franchisee, you can be confident that your business start with us will be the best possible and the most up to date in the industry - from equipment to marketing.
"I believe we have the best package available to new starters in the industry because of our attention to detail. We give you everything you need to start, from all the tools you need to the best equipped van.
"We are fully transparent about the contents and make-up of our products and have tested and found the best ones for our cleaning process. We use products that haven't been tested on animals and are eco-friendly, safe for pets and people.
"We give you enough products for your jobs for the first three months and guarantee your income will be £6,000 in your first three months of operation."
What you need to know
Investment level:
available on request.
What you get:
two weeks initial training at head office and on the road; ongoing training and support; launch marketing assistance; set of promotional videos; own website and online business listings; fully fitted out and equipped van.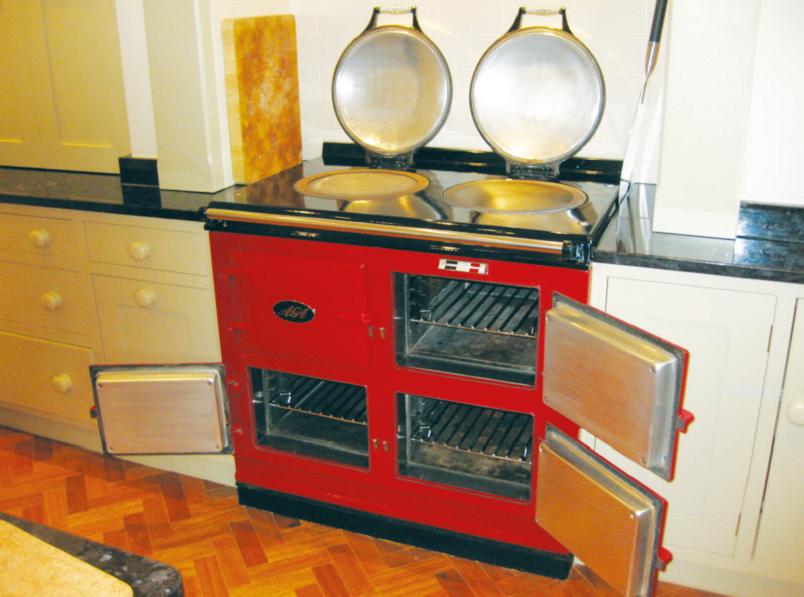 Smart choice cleaning
UK franchise Smart Choice Cleaning is the Channel Islands' leading domestic cleaning company. It wants to expand its business in the UK via franchising and is looking for its first franchisees.
The ideal owner/manager of a franchise territory will ideally have some experience of working for a cleaning company. Not averse to cleaning work, you nevertheless see yourself more as a manager owning your own business.
The company will provide you with full training and initial and ongoing back office support, a branded vehicle, all the materials required to start your business, a local promotion campaign and help to find your first clients.
You'll travel to Guernsey to be trained in Smart Choice Cleaning's systems, including online job scheduling tool Smart Manager. You can start the business working from home.
What you need to know
Investment level:
£5,625 (plus VAT).
What you get:
exclusive territory; full training; initial and ongoing support; operations manual; branded vehicle; local promotion campaign; help to find first clients; web page; initial supply of cleaning products; initial supply of stationery.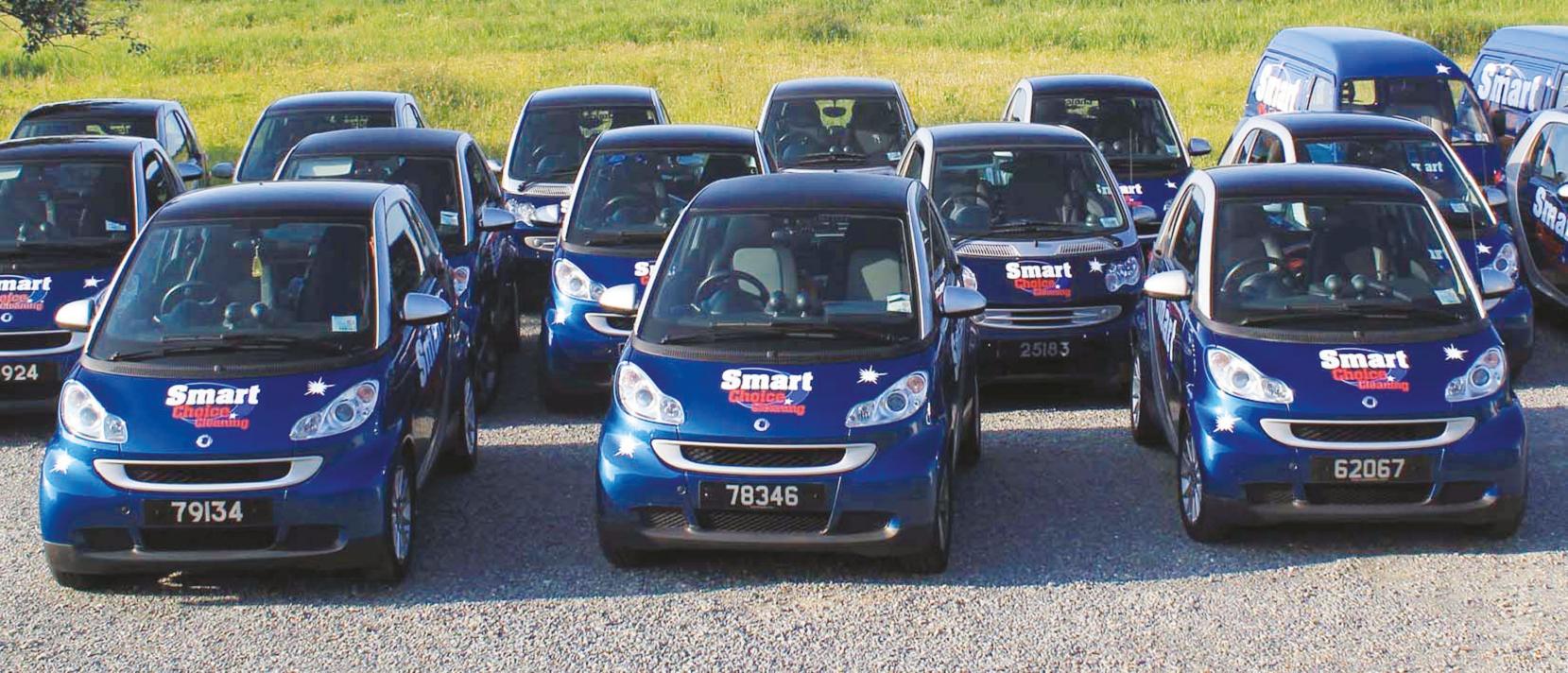 Ovenclean
Launched in 1992, Ovenclean is one of the most successful oven cleaning businesses in the UK, providing a professional domestic cleaning service to a marketplace of over 26 million households nationwide. It's also the only oven cleaning brand currently advertising on TV.
With over 20 years' experience of franchising in the UK, its franchise model is tried and tested. Over the years Ovenclean has trained, developed and supported franchise partners from all walks of life, with varying backgrounds, work histories and business ambitions.
With Ovenclean, you can be assured of the highest standard of training and ongoing business support, backed by the British Franchise Association approved Franchise Brands Worldwide team, who have a long history in franchise development. Franchise partners retain control over their work/life balance, while also having the potential to earn over £1,000 per week. Expansion options to develop into a management franchise operation are also available.
The beauty of this franchise model is its simplicity - it's easy to learn, straightforward to manage and can deliver high profitability from offering a service with high repeat custom and good job satisfaction.
What you need to know
Investment level:
£10,000 (plus VAT) £20,000-£25,000 working capital required.
What you get:
comprehensive training; access to an experienced business mentor; cleaning system and products exclusive to Ovenclean; 24/7 UK call centre; national marketing campaigns; option to expand into a multi-van management operation.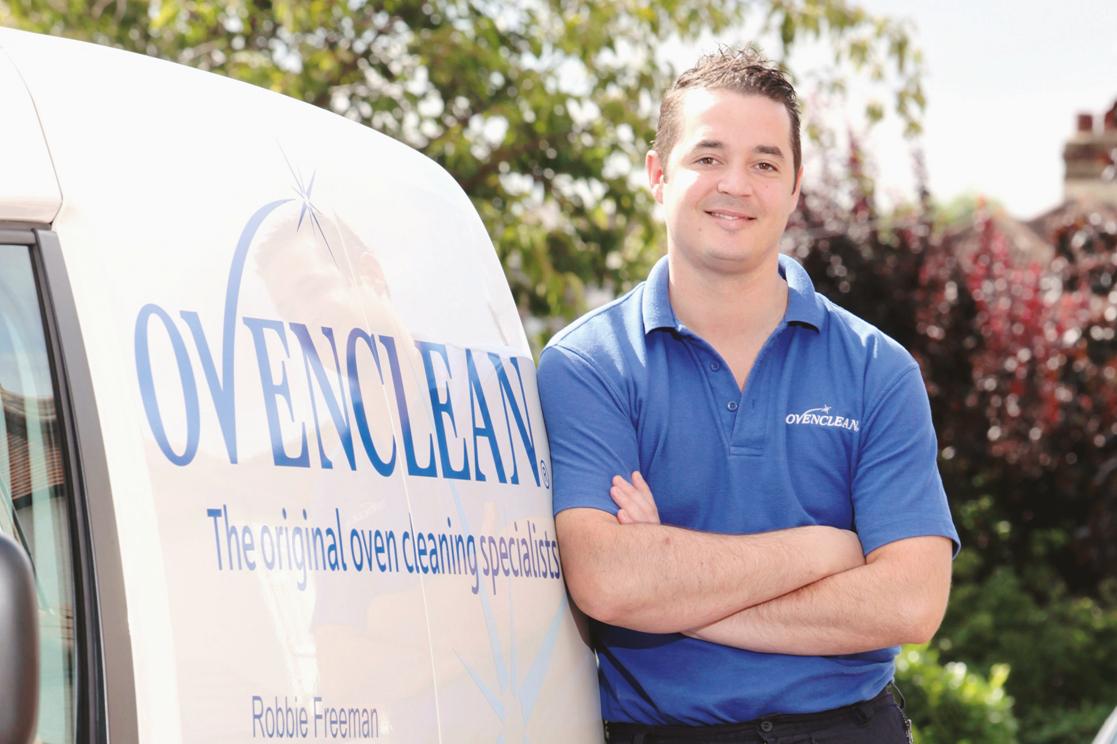 Myhome
Part of the Franchise Brands Worldwide group, MyHome is one of the UK's leading premium domestic cleaning brands.
Together, the FBW businesses have a collective trading history of over 50 years and a combined worldwide network of more than 350 franchise partners across 11 countries, ensuring you are investing your money in a proven and profitable business opportunity.
MyHome franchisees are not cleaners, but talented individuals who manage and build an efficient domestic cleaning franchise business, providing a low cost, consistent, secure and reliable cleaning service to the professional sector. They run their own businesses, while understanding the value of working within a proven business format.
The MyHome service appeals to cash rich, time poor individuals such as senior executives, dual-working households, young people in the early stages of developing their careers, busy working families and affluent mature customers.
MyHome is now inviting individuals to become management franchisees in a growing market with 80 per cent client retention.
What you need to know
Investment level:
£19,995 (plus VAT).
What you get:
full training; initial and ongoing support; marketing assistance; use of the Tri-Colour cleaning system; call centre service.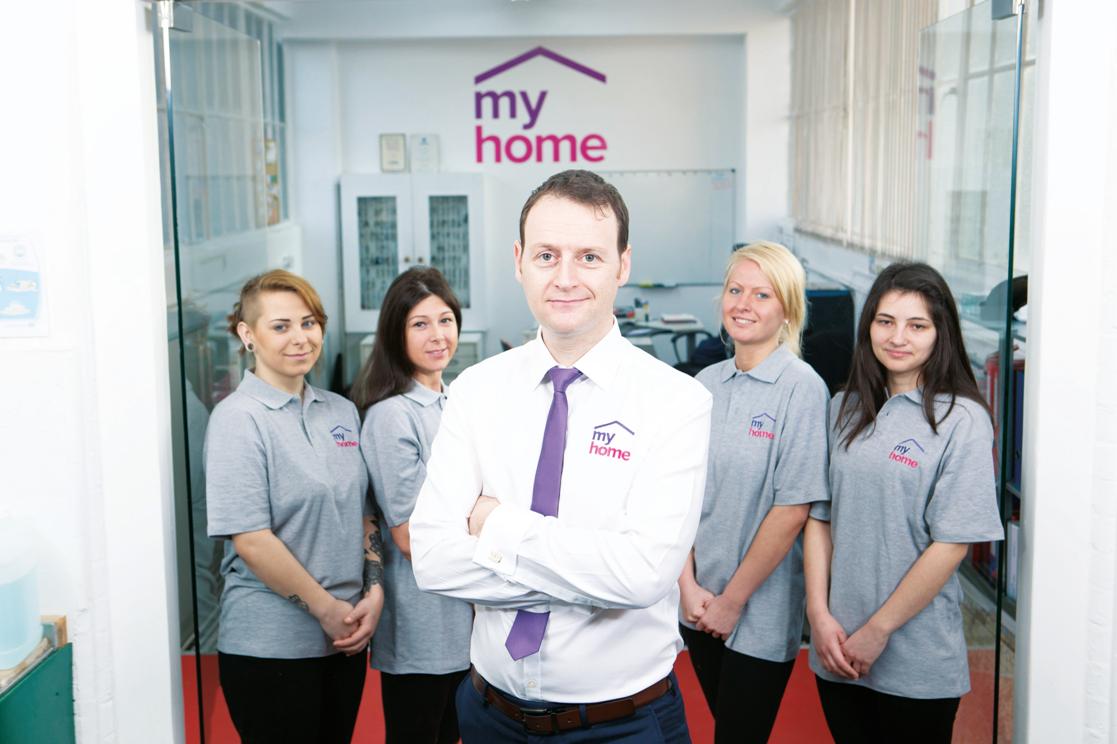 Dublcheck
Founded in 1993 by Carol Stewart-Gill, Dublcheck is an established name in the commercial cleaning sector.
Edinburgh franchisee Jo Bennett says: "All the employees at Dublcheck's head office are so friendly and supportive - they always make sure that if you call with a problem, it's sorted out as soon as possible."
Jo has around 30 staff working for her and a monthly turnover of £13,000. Having spent years working in operations and change management in the financial sector, she knew she possessed the skills needed to be her own boss.
However, she says she benefited from Dublcheck's mentor support programme, which helped her grow her business in the early years. The initiative means franchisees can contact any existing franchisees in the network to ask questions about how their businesses work. People starting out or moving up in the business can be allocated an experienced franchisee to act as a guide in their progression.
Carol, now Dublcheck's chairman, says: "Central to Dublcheck's 23-year success story is its dedication to ensuring franchise owners have all the tools and knowledge they need to uphold the values of the Dublcheck brand, which has resulted in a 90 per cent client retention rate.
"With our experience and track record, we can safely say that if you put in the effort and follow the system, the rewards with Dublcheck are there. We guarantee the contract value for the first year, so if you lose a contract for any reason other than non-performance Dublcheck will replace it free of charge.
"With Dublcheck you can earn as little or as much as you want, as there is no upper limit on the number of contracts you can operate."
What you need to know
Investment level:
from £9,950 to £190,000.
What you get:
full training; ongoing support and mentoring; marketing assistance; invoicing and cash collection; branded uniforms; stationery.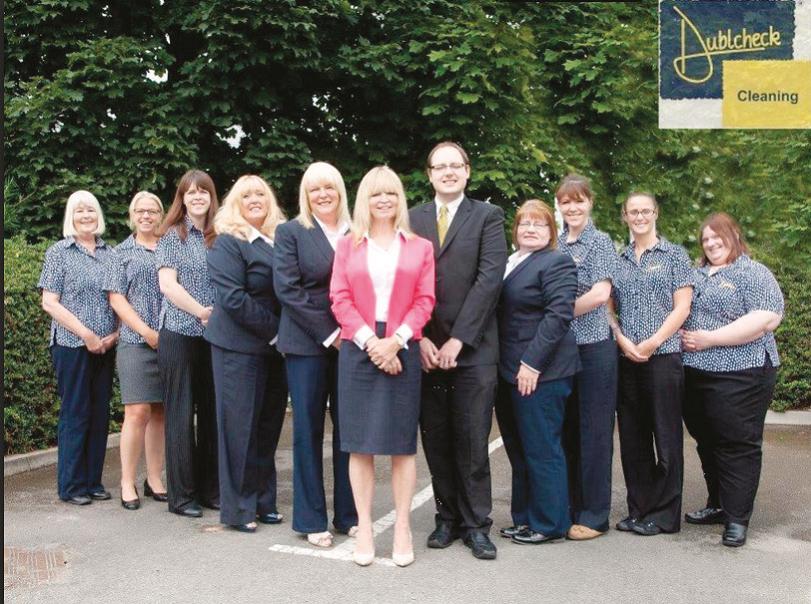 Chemex
Hygiene, cleaning products and infection control company Chemex supplies necessities rather than luxuries - making it virtually recession proof, according to managing director Michael Graham.
In addition, franchisees not only provide environmentally friendly products, but advice and training to customers, helping them to build long-term relationships.
"Our franchisees are enjoying continued success where other businesses are struggling," Michael explains. "We know it's a big step to invest in a new business, which is why we have developed a package of support that makes owning a Chemex franchise easy and affordable.
"Chemex franchises are simple and straightforward to run, with £300,000 turnover achievable from just one van, producing 46 per cent gross profit. It can take just 30 customers to break even and we guarantee to find at least 30 for every new franchisee who joins us."
Franchisees have a wide range of customers, including local authorities, care homes, hotels, restaurants, schools and colleges.
What you need to know
Investment level:
from £23,500.
What you get:
three-week training programme; five weeks of field support; exclusive territory; marketing assistance, including new business appointments and public relations; IT equipment; product bank; accounts software; initial stock.