The information you submit via our enquiry form is shared only with the franchise business(es) that you have selected.
The franchise business will contact you by means of email and/ or telephone only to the email address and phone number you have provided.
By submitting the enquiry form you are consenting to send your personal information to the selected franchise business.
You also agree to receive further newsletter email marketing from What Franchise.
Close
Slim Chickens
Slim Chickens is a crave-able and cool fast-casual restaurant brand operating in the 'better chicken' category
Minimum Investment
£750,000
Business Type
Food & Beverage
Franchise Fees
£50,000 initial fees for five stores and £17,000 per store on opening
Expected Revenue After 2 Years
N/A
About Slim Chickens
Slim Chickens is a crave-able and cool fast-casual restaurant brand operating in the "better chicken" category, which is poised for significant growth in the UK and Europe.
Slim Chickens delivers a fabulous customer experience and offers operators a highly profitable, uncomplicated model. Customers get fresh, cooked-to-order food, quickly and at great value prices. It's a simple proposition, wrapped in Southern hospitality and is proving to be a real winner.
Since signing the master franchise for the UK and Ireland, Slim Chickens has successfully launched six stores in 2019 with all of them trading beyond the brand's expectations.
Based on this success and how the UK has embraced Slims as a brand they love, the franchisor is very ambitious about its future growth potential.
How does the Slim Chickens franchise model work?
A Slim Chickens franchisee will sign a development agreement to open five stores within four years within their trade zones. From site identification, store design, build, launch and ongoing performance, Slim Chickens has a group of approved suppliers and an in-house support team on hand to help maximise your success.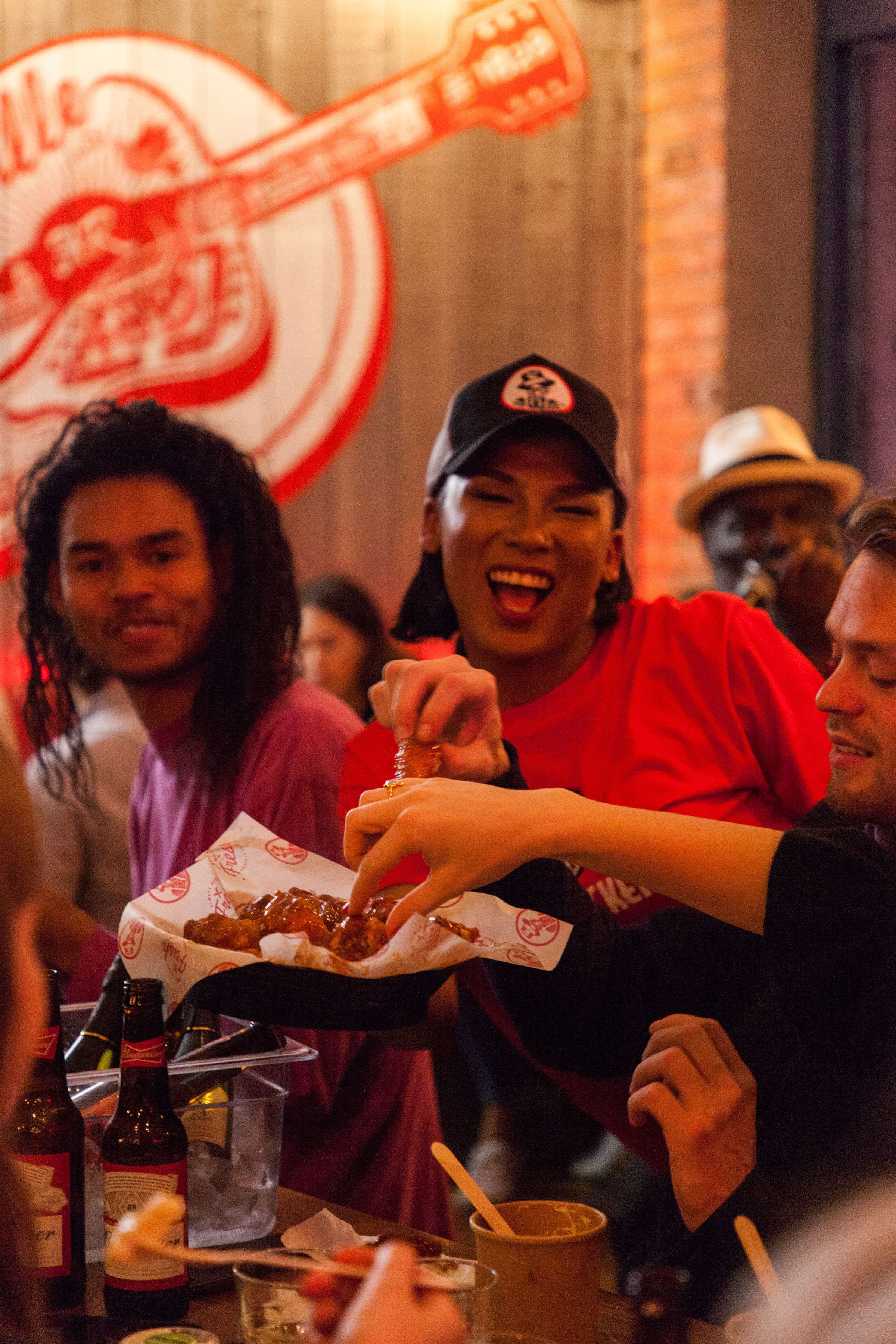 What kind of franchisee is Slim Chickens looking for?
As well as an appetite for multiple units, potential partners will likely be either an existing experienced branded food and beverage franchisee looking to diversify their business; or an individual or consortia of investors seeking to create their own business with a proven food brand. Together with a passion for great food and hospitality, we would be most interested in entering talks with those who can offer the ability to source suitable locations, understand how to operate with excellence and deliver exceptional customer experiences having put together the right team.
What training and support do franchisees receive?
A potential franchise partner will be showcased the offer at one of our stores and will have at the right time the opportunity to meet with the Slim Chickens UK executive team to get all their questions answered.
Once on board as a franchisee, you'll experience a three-day immersion session where you experience first hand what it's like to work in a Slim Chickens restaurant. For the first two stores, the store management team will receive four weeks' worth of training prior to opening. Before the launch, the team will support you in training your workforce for a further week and be there on opening to make sure you are set up for success.
How much does a Slim Chickens franchise cost?
The costs to fit out a Slim Chickens restaurant will vary by site depending on size, whether it's a conversion of an existing restaurant or a new build.
The Slim Chickens team will share with you in the due diligence process the cost of the fit-out of its existing stores. In addition, you should factor in the cost of acquisition, staff recruitment, launch costs and have working capital.
Where is Slim Chickens looking to operate?
Slim Chickens is targeting cities across the UK and Ireland.
What are the franchise terms of agreement and renewal?
A 10-year agreement with the right of renewal for a further five-year term.
Why is a Slim Chickens franchise a good investment?
Unlike many others within the franchise arena, a partnership with Slim Chickens brings the opportunity to choose prime locations for multi-unit development, as well as the reassurance of joining forces with a passionate and driven HQ leadership team with the ability to offer an unrivaled franchisee support system.
How in demand are the franchise's services?
There is no doubt that the momentum behind Slim Chickens is rapidly gathering pace. With six outlets already established and a seventh opening in February 2020 and more to come, the brand has proven both the concept itself and the opportunity for fast-casual, better chicken in the UK market.
Slims recognises the potential for accelerating the brand's expansion and is, therefore, delighted to commence discussions on exciting multi-unit opportunities with the right partners. Slim Chickens offers a differentiated brand in an exciting segment, attractive unit-level economics, an exceptional support system, streamlined operations, and an unmatched training program.

Request Free Information
Send a free enquiry to Slim Chickens for further information!
Enquire into this franchise today