The information you submit via our enquiry form is shared only with the franchise business that you have selected.
The franchise business will contact you by means of email and/ or telephone only to the email address and phone number you have provided.
By submitting the enquiry form you are consenting to send your personal information to the selected franchise business.
You also agree to receive further newsletter email marketing from What Franchise.
Close
Business Advice
What Franchise provides you with all the information you need to start running a franchise. Our experts will show you how to choose the best franchise model, fund the business and run it successfully. We can explain the legalities of running a franchise and support you with helpful data and guides to your chosen market. Franchising attracts a wide range of people, who are all looking to invest in a proven business model and reap the rewards of self employment opportunities, many of which offer flexible hours and the chance to work from home. Is franchising for you? Search our advice section to find out.
Running a franchise can be a daunting task, especially if it is your first time. We will provide you with all of the essential information required to start running a franchise. Find how to buy or sell a franchise, choose the best franchising model, meet running standards and even furnish your premises. Our advisers will explain the legalities of running a franchise and support you with helpful data and guides to your chosen market.
Updated 23 Nov 2023
Franchises must embrace new tech if they're to stay fit for the future, says Tim Morris from Cymphony. Now's the time for businesses to act
Find out more
Marketing & promoting your franchise
Marketing and promoting your franchise is important, especially if you are looking for it to expand. There are lots of ways to market your franchise, whether online or offline, attracting potential franchisees is essential. We will walk you through establishing your audience and creating a franchise prospectus to show what you can offer your franchisees. Explore our articles on how to market you franchise locally and find helpful tips on the different mediums you can promote through.
Updated 16 Oct 2023

From LinkedIn and Twitter to TikTok and Facebook, here's how businesses turn social media traction into lucrative leads.

Find out more

Updated 26 May 2023

Tim Morris, managing director of Cymphony, provides essential advice on why both franchisors and franchisees need to remove barriers and ensure their customers experience smooth customer service

Find out more
Franchising exhibitions offer the opportunity for you to meet and discuss the running of franchises with experienced franchisees. Search through the wide range of BFA recognised businesses exhibited, branching across all types of franchises from food and beverage franchises to industrial cleaning franchises. Learn what it is really like to run your own franchise from professionals and gain vital information about your chosen industry.
Buying a franchise resale can often prove a sensible move, as the franchise will already have an established customer base and will be well-recognised in its situation. People sell their franchises for many different reasons so it is important that you get the business valued, whether you're buying or selling yourself. What Franchise shows you the best resale franchise opportunities on offer.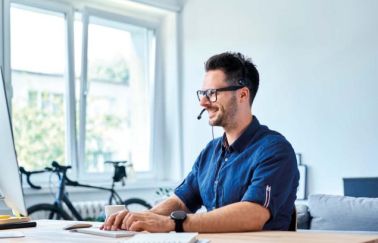 Updated 03 Apr 2023
Want to run your own business but short on capital to get started? Take a look at these affordable franchises with excellent prospects
Find out more
Updated 22 Dec 2022

Updated 22 Nov 2022

Updated 18 Nov 2022
The British Franchising Association is the single corporation responsible for maintaining the integrity of the entire UK Franchising Industry. The BFA promote ethical franchising across the UK and enable clear distinctions between the quality of franchises. High standards must be met by franchises in order to attain membership and consequently receive representation by the supervising body, along with advice from professional and experienced consultants. Offering a variety of memberships for both well-established businesses and first time franchisees the BFA provide respectable and invaluable accreditation for franchises.
Ones to watch
Franchisors provide an insight into how they've built their businesses.
You have pending
Here's just
five reasons

why you should join our

FREE

newsletter!
New articles added every week

Hand picked franchise opportunities just for you

First class help and advice for franchising and business

We have the industries best contributors on board

Inspiring and insightful franchise case studies