The information you submit via our enquiry form is shared only with the franchise business that you have selected.
The franchise business will contact you by means of email and/ or telephone only to the email address and phone number you have provided.
By submitting the enquiry form you are consenting to send your personal information to the selected franchise business.
You also agree to receive further newsletter email marketing from What Franchise.
Close
Business Advice
What Franchise provides you with all the information you need to start running a franchise. Our experts will show you how to choose the best franchise model, fund the business and run it successfully. We can explain the legalities of running a franchise and support you with helpful data and guides to your chosen market. Franchising attracts a wide range of people, who are all looking to invest in a proven business model and reap the rewards of self employment opportunities, many of which offer flexible hours and the chance to work from home. Is franchising for you? Search our advice section to find out.
Running a franchise can be a daunting task, especially if it is your first time. We will provide you with all of the essential information required to start running a franchise. Find how to buy or sell a franchise, choose the best franchising model, meet running standards and even furnish your premises. Our advisers will explain the legalities of running a franchise and support you with helpful data and guides to your chosen market.
Updated 13 Jan 2021
"One of the most important contributions that our company stores are making to the franchise is in training our new recruits," says Danny Hanlon, Granite & TREND Transformation UK COO
Find out more
Marketing & promoting your franchise
Marketing and promoting your franchise is important, especially if you are looking for it to expand. There are lots of ways to market your franchise, whether online or offline, attracting potential franchisees is essential. We will walk you through establishing your audience and creating a franchise prospectus to show what you can offer your franchisees. Explore our articles on how to market you franchise locally and find helpful tips on the different mediums you can promote through.
Updated 03 Dec 2020

Public relations plays a key role in franchise recruitment, Mel Betts, director of Grapevine PR, says

Find out more

Updated 13 Nov 2020

Firms need to communicate responsively, clearly and with understanding. Even AI development needs a human in the loop. So, then why are so many businesses happily handing over communication to chatbots and automated systems?

Find out more
Franchising exhibitions offer the opportunity for you to meet and discuss the running of franchises with experienced franchisees. Search through the wide range of BFA recognised businesses exhibited, branching across all types of franchises from food and beverage franchises to industrial cleaning franchises. Learn what it is really like to run your own franchise from professionals and gain vital information about your chosen industry.
Buying a franchise resale can often prove a sensible move, as the franchise will already have an established customer base and will be well-recognised in its situation. People sell their franchises for many different reasons so it is important that you get the business valued, whether you're buying or selling yourself. What Franchise shows you the best resale franchise opportunities on offer.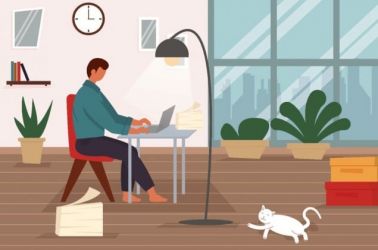 Updated 28 Dec 2020
Whether it's publishing, tutoring or personal training, there's a proven work-from-home business for you
Find out more
Updated 22 Dec 2020

Updated 27 Nov 2020

Updated 01 Oct 2020
The British Franchising Association is the single corporation responsible for maintaining the integrity of the entire UK Franchising Industry. The BFA promote ethical franchising across the UK and enable clear distinctions between the quality of franchises. High standards must be met by franchises in order to attain membership and consequently receive representation by the supervising body, along with advice from professional and experienced consultants. Offering a variety of memberships for both well-established businesses and first time franchisees the BFA provide respectable and invaluable accreditation for franchises.
Ones to watch
Franchisors provide an insight into how they've built their businesses.
Companies to consider
ChipsAway specialists provide top quality repairs to minor car paintwork damage, quickly, conveniently and...

View Profile

To enrich people's lives by providing quality education in a supportive and friendly way

View Profile

World Options offers an easy to use, web-based courier and shipping service for businesses of all sizes

View Profile

Takes a 360-degree view of its members' health, fitness and wellbeing and gives them the support, tools and...

View Profile

Specialises in private care that goes the extra mile

View Profile

Specialises in teaching children to sing, dance and act, helping them to perform to their full ability in life

View Profile

The world's leading franchise in cost and supply management and winner of the Global Franchise Awards'...

View Profile

Get Ahead VA is a virtual agency that provides business support services to our clients, through a team of...

View Profile

A contemporary café, serving an array of products from cakes, coffee, desserts and breakfast too

View Profile

Provides environmentally-friendly pest control and live bee removal services

View Profile

After working as a fire extinguisher salesman, Steve Jackson set up Jackson Fire and Security in 1991,...

View Profile

Healthier, tastier, better pizza made using its trademark 10 ancestral grain dough

View Profile

The window shutter market is growing at an exceptional pace and Shuttercraft franchisees are at the forefront...

View Profile

UK's fastest growing ethical coffee franchise, rapidly expanding throughout the country and globally

View Profile

The UK's largest fitness franchise, with more than 165 premium, convenient gyms nationwide

View Profile

FASTSIGNS specialises in signage, graphics and visual communications solutions, and is at the forefront of...

View Profile

Century 21 UK is an estate agency franchise operating across the UK, providing services for residential,...

View Profile

African inspired restaurant chain offering good food and a vibrant atmosphere

View Profile

Recognition Express produces branded promotional products for businesses and organisations

View Profile

The world's largest submarine sandwich chain, operating in 110 countries around the world

View Profile

Homecare franchise that provides a wide range of care at home services that make an incredible difference to...

View Profile

InXpress is a global shipping logistics business that operates in such a way that its franchisees never have...

View Profile

Shop-based accountancy company that undertakes accounts, tax and VAT returns, pay roll, bookkeeping, etc. for...

View Profile

Kare Plus supplies experienced care professionals to work in hospitals, nursing homes, residential homes and...

View Profile

Provides support and well being services to older people within their own homes

View Profile

Driving Miss Daisy provides assisted transportation and companionship services to anyone who wishes to get...

View Profile

Ovenclean is the UK's original oven cleaning specialist with a large network of established franchisees....

View Profile

Triple Two Coffee is a speciality coffee and food chain, focusing on providing high quality food and drinks

View Profile

Just Shutters is the UK's largest independent plantation shutter specialist for domestic homes and business...

View Profile

Chain of company owned and franchisee operated quick service food restaurants

View Profile
You have pending
Here's just
five reasons

why you should join our

FREE

newsletter!
New articles added every week

Hand picked franchise opportunities just for you

First class help and advice for franchising and business

We have the industries best contributors on board

Inspiring and insightful franchise case studies