The information you submit via our enquiry form is shared only with the franchise business(es) that you have selected.
The franchise business will contact you by means of email and/ or telephone only to the email address and phone number you have provided.
By submitting the enquiry form you are consenting to send your personal information to the selected franchise business.
You also agree to receive further newsletter email marketing from What Franchise.
Close
Did you know?
Smoky Boys has an expected revenue of Potential ROI within 18 months with an average net profit of 21% after 2 years!
Request free information in just 60 seconds!
Take the first step in becoming your own boss!
Minimum Investment
£100,000
Business Type
Food & Beverage
Funding Support
Third party
Total Investment
£120,000
Expected Revenue After 2 Years
Potential ROI within 18 months with an average net profit of 21%
About Smoky Boys
The Smoky Boys concept is all about great meat and big flavours. To create its wide variety of delicious food, it only uses premium cuts of Angus beef to gourmet grills and the best British lamb or chicken that it can find.
The company's food franchise has been designed by industry leaders and experts to ensure that investors in the brand have the easiest possible way of running the restaurant, food court or takeaway units to be able to maximise profits and quality.
Smoky Boys is committed to helping each franchisee become profitable through a combination of hard work, great marketing and excellent food. The brand is operating a quickly growing portfolio of stores including BOXPARK Wembley, BOXPARK Croydon, Kensington High Street, Amersham, Hounslow, Watford, Castleford, St Albans and more.
How does the Smoky Boys restaurant franchise model work?
At Smoky Boys, it is all about teamwork and working together to achieve the best results across all the stores. The management team have come from a family of serial restaurant industry entrepreneurs and the menu and branding have been developed from generations of experience.
As soon as a franchisee becomes part of the Smoky Boys family, they will have access to all support, guidance and assistance to source the right location, along with store designers, equipment suppliers and most importantly, in-depth training sessions prior to launch.
What is Smoky Boys looking for in a franchise business owner?
Operating a successful restaurant can be a daunting task unless you have previous experience but the team at Smoky Boys has developed and designed a franchise system that streamlines all the processes, resulting in a simplified operation.
Whilst having previous experience in food and beverage is an advantage, its in-depth training programme will take you through all the steps in order to run a successful model. As franchise partners, the company is looking for entrepreneurs and operators to be proud to be part of this exciting brand and also be motivated to grow with the concept over the coming years.
As a partnership
· Ability to work together
· Share the same aspirations
· Common goals
· Respect for each other's roles
· Sustainable decision-making process
· Able to differentiate business and personal relationships.
As an existing business operator
· The appointment of a suitable key person to manage the business daily
· Actively monitoring the operation and other parts of the franchise
· Able to maintain overall healthy cashflow with other businesses
· Committed to run the franchise
· Able to control and run the overall business as needed.
What support and training do franchise restaurant owners receive?
Training is a very important step to the whole process and the Smoky Boys team will take time and effort to work with each and every franchisee to ensure they are ready, confident and comfortable to begin operations.
The pre-opening training is up to two weeks of hands-on training. Whether business management, store operations or staff management, the training team will be there to help!
Once the store begins operations and the doors are open to customers, the training and support don't stop. Smoky Boys will be actively on hand to help grow and develop the franchisee store to maximise the opportunity.
The operations team provides ongoing training and management support to ensure every franchise owner understands the operational, financial and marketing elements of running the business. You will be in business for yourself, but not by yourself. Smoky Boys will provide constant help and support meaning you will never be alone. Whilst it is always there to help in any and every way, the degree of your success will be determined by your own drive and dedication.
Did you know?
Smoky Boys has an expected revenue of Potential ROI within 18 months with an average net profit of 21% after 2 years!
Request free information in just 60 seconds!
Take the first step in becoming your own boss!
Franchisees receive:
· Rights to use the Smoky Boys brand name, IP and trademarks.
· Full induction training for you and your staff
· Potential restaurant premises site evaluation and guidance on franchise territory
· Promotional support and branded marketing materials to attract potential customers
· Franchise operations manual
· Access to central production facilities.
How much does a Smoky Boys franchise cost?
The Capital Expenditure (CAPEX) required to open a store starts from £120,000 and this will be a standard high street store style set up with all the required equipment.
If the franchisees wish to operate a larger scale store, the company will work closely with the partner to open for the most cost-effective price and also operate the store at its optimum capacity.
From the current store portfolio, Smoky Boys is proud to offer a typical return on investment within 18 months. It is within the business model to operate multi-units and naturally progress franchisees into area developers or international master franchises.
What are the potential earnings for a Smoky Boys franchise?
Stores average £20,000 revenue per week and the potential return on investment is within 18 months with an average net profit of 21 per cent.
What locations or territories is Smoky Boys looking to operate in?
Since launching the franchisee opportunity, the company has been targeting the main cities across the UK with an initial focus on London.
It's now operating a portfolio of units in Castleford and soon to be within Scotland. It will work closely with the franchisee to open in their area of preference. Smoky Boys is a leading name in the halal QSR sector and since its launch has become a very established brand through its high brand values, focus on first-class customer service and range of delicious menu items.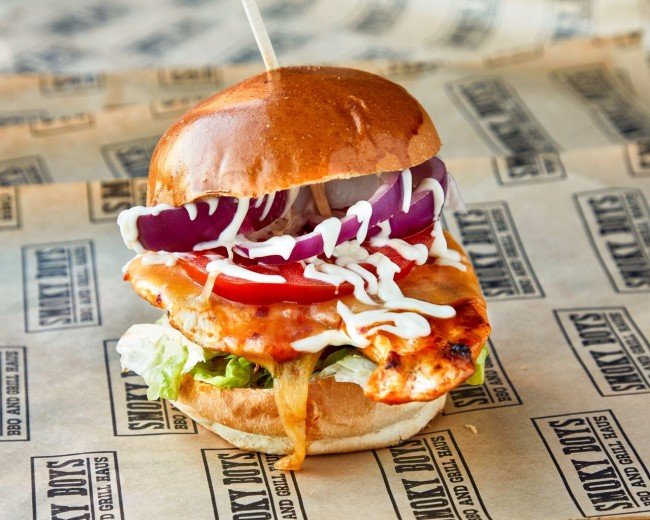 What are the franchise terms of agreement and renewal?
The franchise agreement is 15 years in total, which is split into three terms of five years. This can be renewed further upon acceptance of both parties.
Why is this franchise a good investment?
Smoky Boys has become a leading franchise opportunity within the halal F&B sector across the UK. With the combination of low CAPEX and above-average NET returns, the brand has been able to formulate a business model which allows franchisees to own and operate a highly profitable business that can offer potential investment returns within 18 months.
The owners and management of Smoky Boys have many years of experience within the hospitality sector and this has been reflected in its great success to date.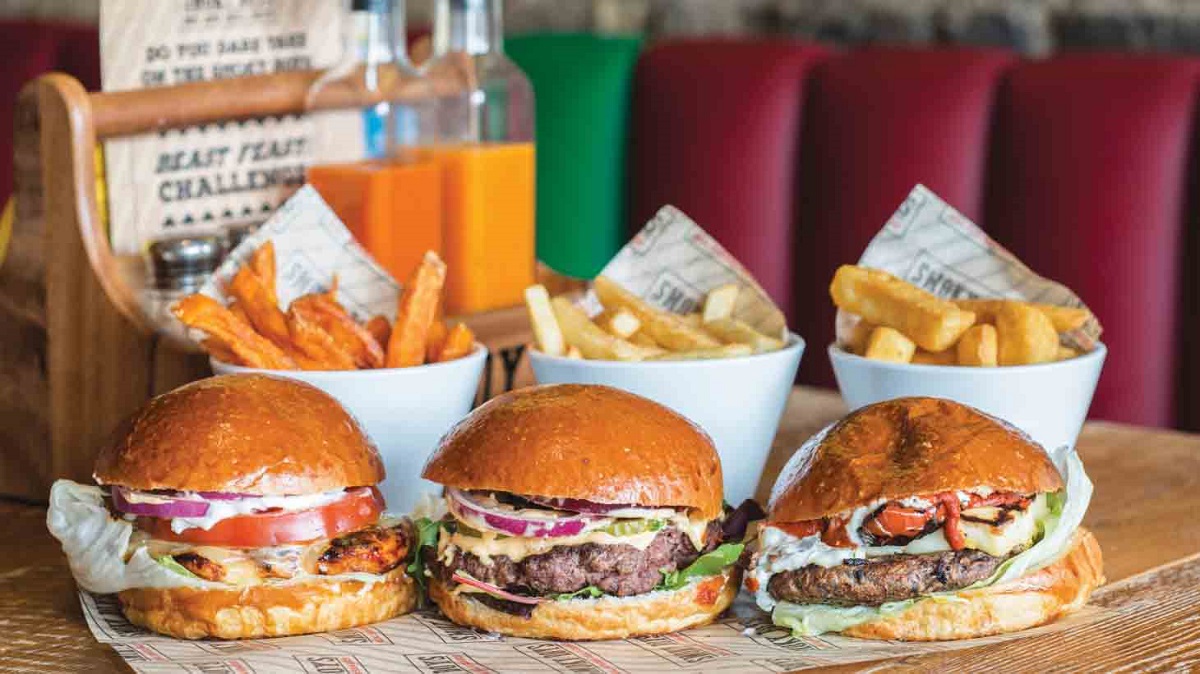 How in demand is a Smoky Boys franchise?
The market of high quality but cost-effective food will always be a growing market. With the current store performances and the business model, Smoky Boys is proving to be a very lucrative restaurant business for the current franchisees.
With the Smoky Boys menu serving halal-certified meat that is high quality and daily fresh produce, this brand is a game-changer in the BBQ & Grill sector.
How can I get started on setting up my own Smoky Boys food business?
To get started on investing in the proven Smoky Boys restaurant concept, obtain a free copy of its prospectus by clicking the 'Request free information' button on this page.
Request Free Information
Send a free enquiry to Smoky Boys for further information!
Enquire into this franchise today