The information you submit via our enquiry form is shared only with the franchise business(es) that you have selected.
The franchise business will contact you by means of email and/ or telephone only to the email address and phone number you have provided.
By submitting the enquiry form you are consenting to send your personal information to the selected franchise business.
You also agree to receive further newsletter email marketing from What Franchise.
Close
Did you know?
Street Greek has an expected revenue of £22,000 - £25,000 per week after 2 years!
Request free information in just 60 seconds!
Take the first step in becoming your own boss!
Street Greek
Pays homage to ancient Greek values while combining a modern taste
Minimum Investment
£120,000
Business Type
Food & Beverage
Funding Support
High street banks
Total Investment
Up to £200,000+VAT
Franchise Fees
£15,000+VAT per location
Expected Revenue After 2 Years
£22,000 - £25,000 per week
About Street Greek
Street Greek is offering a hands-off approach to investors and business owners.
Street Greek loves everything Greek and its aim is to pay homage to these ancient recipes, whilst combining modern taste with traditional Greek street food. Street Greek wants to make modern Greek street food the new standard in the quick-service restaurant industry and become the market leader. The brand's creativity is visible across its store designs, online, menu, products, and packaging as it continues to inspire while adding an element of fun.
Street Greek uses quality ingredients and authentic Greek taste. It is committed to using cage-free, pasture-raised, grass-fed meats, seasonal vegetables, and ethically sourced ingredients. Its site formats include over the counter with small dine-in areas and a newly launched kiosk concept, serving customers on-site, through delivery and takeaway models.
Street Greek understands the true value of its people, rewarding them for their commitment and hard work while also placing great emphasis on understanding its customers' expectations and continuing to deliver a first-class service, quality menu and maintaining high standards.
Street Greek's simplified operations have been perfected to ensure food is fresh, prepared quickly, consistently, and profitably.
How does the Street Greek franchise model work?
As a unique QSR brand in the franchise market, there is one key noticeable factor – Street Greek is a new type of restaurant offering- the only modern Greek street food brand in the industry and it is rapidly expanding nationwide. Spotting a gap in the market, it is quickly capturing the attention of both experienced and new investors keen on getting in on the action.
As a partner, Street Greek is offering you an opportunity to be as hands-on in the business or a completely unique hands-off proposition. There are three types of operations:
• Owner-operator model
The owner-operator model is completely hands-on, allowing you to run the business full-time, serve your customers delicious food and manage your team. You'll be right at the heart of your operation.
• Management model
You prefer to be slightly hands-off, leaving your team to operate the daily running of the business while you manage behind the scenes, building a robust infrastructure. Maybe you're adding to your existing franchise portfolio or at the start of becoming a multi-unit operator.
• Investor-developer model
The Street-Greek completely hands-off model is ideal for super busy investors keen on the action without getting their hands dirty. A key USP when your business is completely managed by the Street Greek operations team.
How much does a Street Greek franchise cost?
The franchise fee per location is £15,000-plus VAT. There is an additional 5 per cent royalty fee and marketing contributions of 2 per cent. The total investment, based on location and size, starts from £120,000 to £200,000. Finance and leasing options are available. Other fees will apply and will be discussed during the initial discovery phase. The minimum available capital required is £120,000-plus VAT.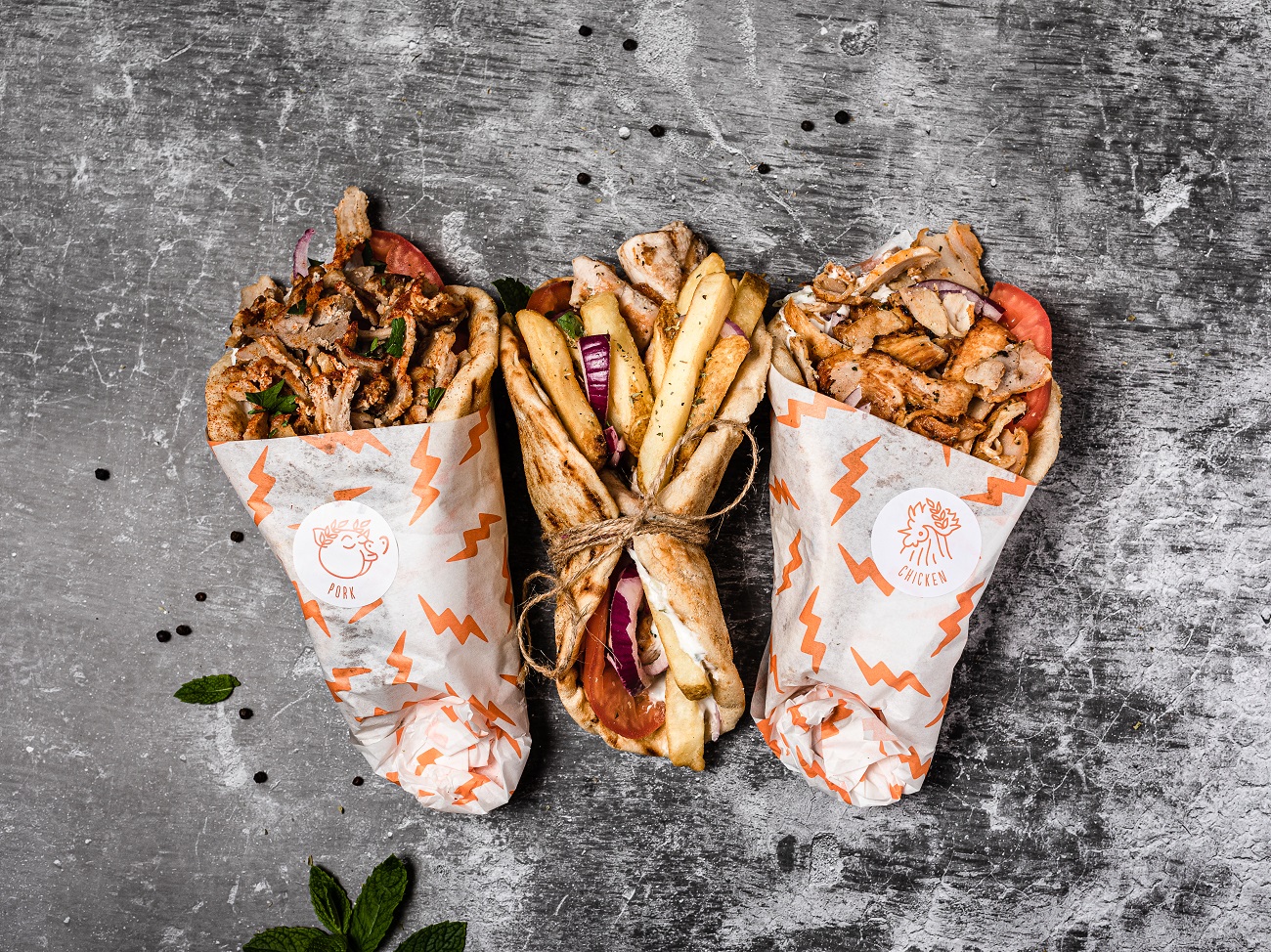 What is Street Greek looking for in franchisees?
Street Greek aims to create a successful network with the right franchise partners and investors. People from all walks of life can become successful Street Greek restaurant owners, or you may already have a proven track record in hospitality and franchising. No prior food industry experience is required as a comprehensive preliminary training programme is provided for all new owners covering theory, practical and customer service.
Ask yourself:
• Are you a sound business thinker?
You will need drive and determination to succeed as well as an understanding of business and operations.
• Are you passionate about the brand and its market potential?
• Do you prefer an energetic hands-on or a completely hands-off approach?
• Do you have a friendly and polite manner?
• Do you possess quality people and management skills?
Managing customer expectations, delivering a first-class service and motivating staff is essential.
• Have you got starting capital and will you need finance?
• Do you have any catering, retail, franchise or hospitality experience (helpful but not essential)?
Existing franchisees come from various backgrounds, from banking and finance to taxi driving. However, they have common grounds, their passion for the Greek culture and the cuisine.
What training and support does Street Greek offer franchisees?
Training and support will depend on your level of involvement in the business. There will be ongoing training and support in addition to:
• Support with real estate, including sourcing the right site for your restaurant business
• Project managing site fit-out
• Six weeks of training pre- and post-launch
• Two weeks of on-site operational training
• Training on legal requirements, health and safety laws
• Full product training for all key staff
• Training on managing your cash flow and profit and loss
• Guidance on employee recruitment, legislation, management and motivation
Did you know?
Street Greek has an expected revenue of £22,000 - £25,000 per week after 2 years!
Request free information in just 60 seconds!
Take the first step in becoming your own boss!
Business owners receive further communication through monthly newsletters highlighting new developments, new products, new store launches, updates on training, introduction to new head office staff members, legislation, and all things Street Greek. This will be complemented with regular visits by your assigned operations/area manager who will assist you with all business-related matters.
What locations or territories is Street Greek looking to operate in?
Territories are available throughout the country. Mostly city locations at this stage within England to start with. This includes London, Manchester, Cambridge, Oxford, Leeds, Brighton, Birmingham, Liverpool, Sheffield, Leeds and Nottingham.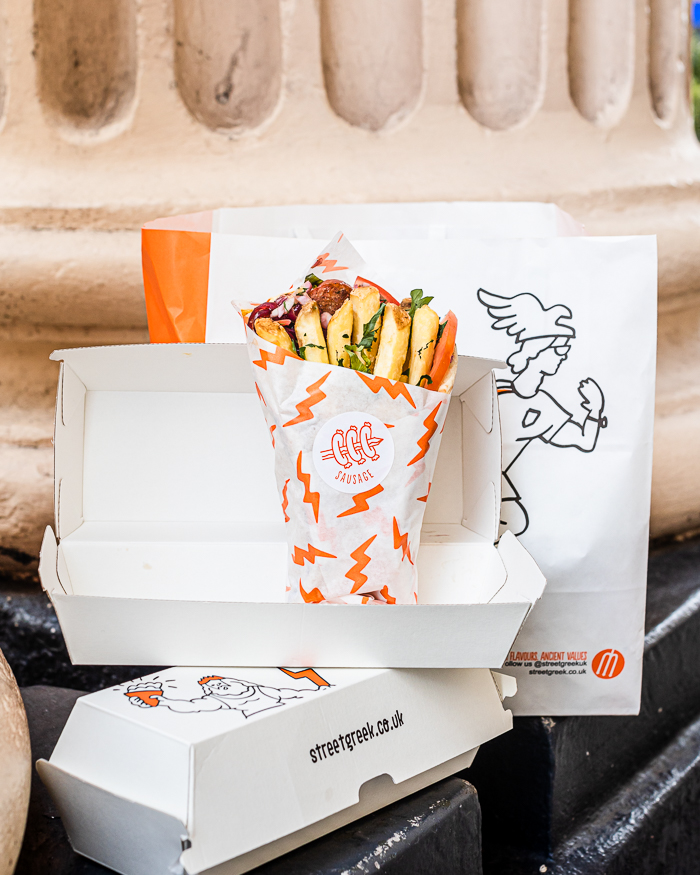 What are the franchise terms of agreement and renewal?
The franchise agreement is a five-year term with renewal at year 5 at no additional cost to the franchisee.
Why is Street Greek a good investment?
As Aesop is to skincare, Apple is to technology, Street Greek is to souvlaki. The Greek restaurant franchise believes Street Greek should stand out on the street and in shopping centres, your local Street Greek experience should feel real and authentic, be interesting and inspiring yet with elements of fun throughout the decor. The Street Greek experience consists of three key elements: a deliciously healthy menu offering, first-class service from fun and friendly staff and a wonderful ambience.
Join the food franchise on its successful restaurant journey to becoming market leaders in the UK's food business sector, serving modern Greek street food through its quirky and fun QSR store and kiosk concepts. Its proven, successful, and profitable business model enables franchisees to turnover an average of £20,000 to 22,000 per week.
Street Greek offers multiple revenue streams, including dine-in, takeaway and delivery service. However, a brand new and exciting initiative, a secondary source of revenue is set to launch in 2022. This is an opportunity to own a Street Greek business with exclusive territory rights, whether you want to start your first business, build a brand portfolio as a multi-unit operator, or add to your existing acquisitions. Street Greek offers you options of being hands-on in the business, operate as a management-only franchisee or as a unique completely hands-off investor.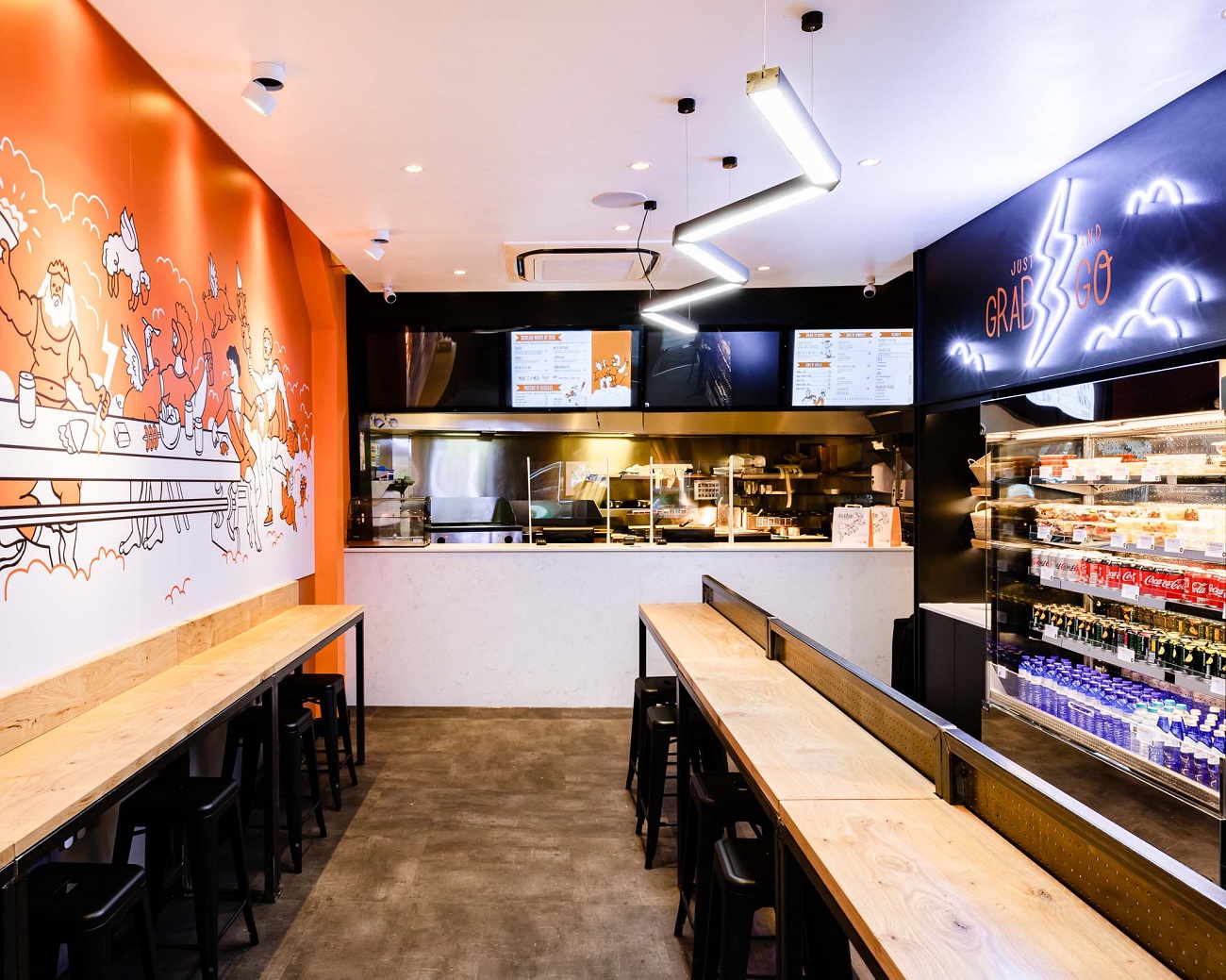 What do franchisees say about Street Greek?
Street Greek is quickly becoming the Hercules of franchising, operating profitable portfolio stores across London and with a fresh proposal to casual dining.
"The Street Greek brand is fresh, new, eye-catching, and this is also reflected in the food. The market is competitive, but the offering is well placed and attractive to our customer base," says Aston Zorro of Street Greek Fulham.
"The fact the brand was new to the market but had experienced executives and a robust operations team gave me confidence the support network would be there, and it has been. From finance, operations, site acquisition and construction, training and advice, the franchise has supported throughout the process. As someone brand new to the sector with little experience, the transition has been relatively seamless. This is just the start! Mine and the brand's journey and I'm very confident we can grow this into something great."
"Having decided to investigate the possibility of franchising within the restaurant industry, I can honestly say that the Street Greek brand stood out from the start. Their expertise, enthusiasm and belief in their brand was quite awe-inspiring," praises Shelley McKenna, Street Greek London Bridge. "Couple that with over 25 years of experience within the trade, and I knew I had stumbled across a winner. The whole operations team has been completely supportive in every avenue of our journey and, although it is a brand new venture, I felt confident at every turn. The other franchisees have been an absolute delight too, by encouraging, supporting and helping in any way possible.
"It really has the feel of one big happy family with everyone wishing to see each member succeed and grow to their fullest potential. Happy days ahead!"
How in demand is Greek food?
During the first lockdown in 2020, Just Eat announced figures showing increased demand for takeaways. Not only did its orders increase 33 per cent year-on-year in April and May, in addition to popular classics Just Eat reported a growth of 116 per cent in Greek takeaways. Customers are moving toward delivery to feed their appetite because they want convenience and are far keener to try new foods, including healthier dishes and vegan/vegetarian options. With the rapid advancements in technology and consumers valuing their time, never has the demand for fast food been so popular.
How to get started on running your own Street Greek franchise?
To find out more about the franchise opportunity with Street Greek, contact the brand by completing the enquiry form found on this page.
Request Free Information
Send a free enquiry to Street Greek for further information!
Enquire into this franchise today