The information you submit via our enquiry form is shared only with the franchise business(es) that you have selected.
The franchise business will contact you by means of email and/ or telephone only to the email address and phone number you have provided.
By submitting the enquiry form you are consenting to send your personal information to the selected franchise business.
You also agree to receive further newsletter email marketing from What Franchise.
Close
Did you know?
Yolé has an expected revenue of Expected ROI within two years after 2 years!

Request free information in just 60 seconds!
Take the first step in becoming your own boss!
Yolé
A new way of making and eating a better, healthier dessert without compromising on the taste for the calories
Minimum Investment
£50,000 - £ 70,000
Business Type
Food & Beverage
Funding Support
Third party
Total Investment
£50,000 to £200,000
Expected Revenue After 2 Years
Expected ROI within two years
About Yolé
Yolé brings you to the new era of ice cream and frozen yoghurt; a new way of making and eating a better, healthier dessert without compromising on the taste for the calories. This is what makes it unique.
Yolé has over 50 locations in 10 countries (and growing fast). Its current range of products is the first of its kind to offer vegetarian, no added sugar, frozen yoghurt and ice cream and has developed the first bubble waffle and frappé in which you will find not a single gram of sugar. Since arriving in the UK, Yolé has gone from strength to strength and opened its fifth store in as many months.
The food franchise is constantly working on research and development, looking for new flavours and products – healthy bubble tea, crepes, waffles all coming soon. The aim of its range of ice cream is to catch the healthy trend and transform an impulsive consumption product like ice creams into a guilt-free product. Opening a Yolé franchise means starting the business with uncompromising quality, an excellent team and a revolutionary brand that invests in innovative and friendly-environment stores like never seen before.
Yolé is here to change the dessert industry's landscape with an innovative product and an overwhelming offer of options for the consumer and the investor. Yolé launches an ambitious expansion plan worldwide – a low investment with a high and fast profitability model with no sugar added frozen desserts that compete in flavour with sugar added leading brands.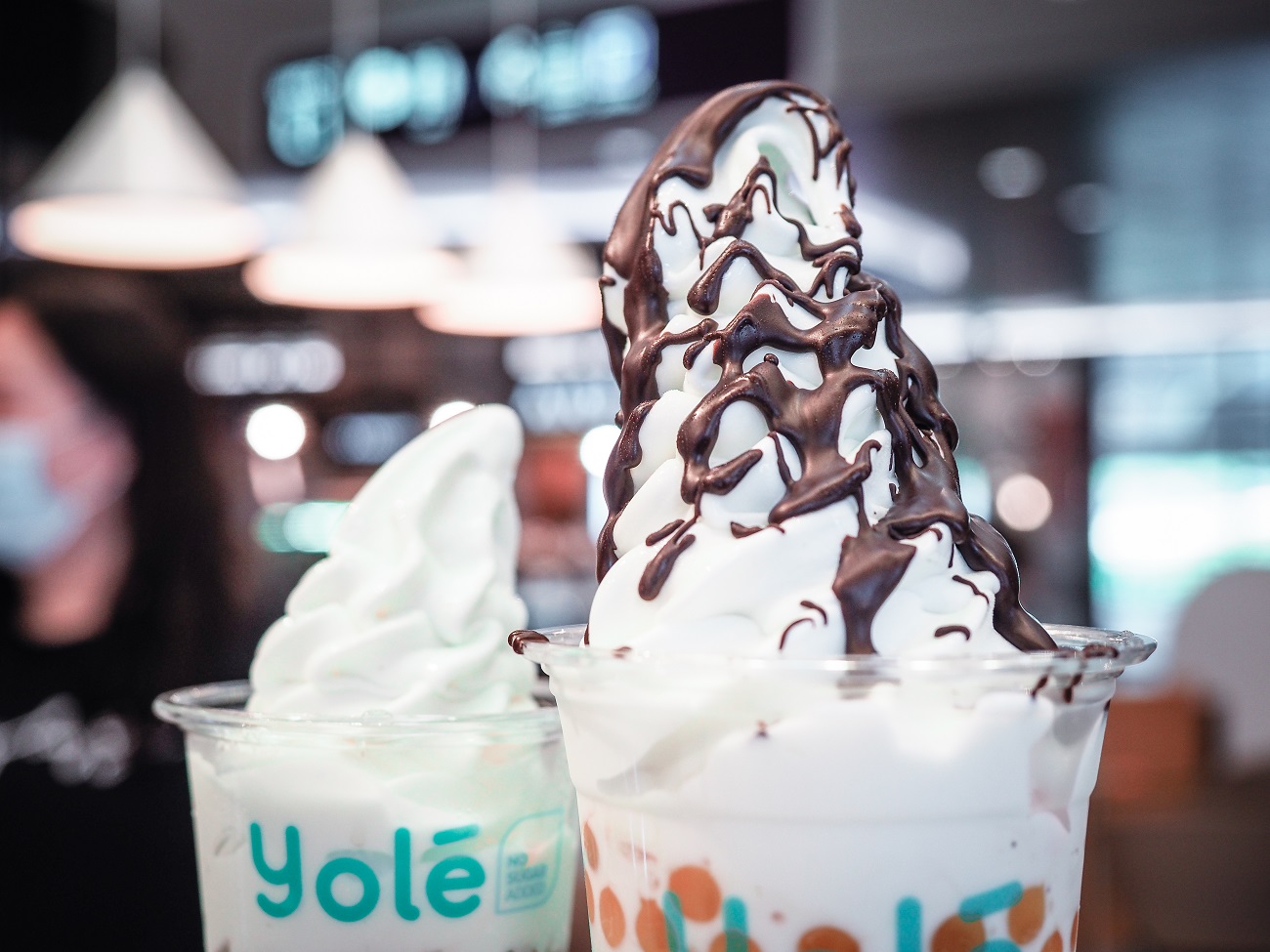 How does the Yolé franchise model work?
With Yolé, you buy into a complete turnkey solution. From the day you join, its experts are on hand to guide you every step of the way, from site sourcing, on-site training, recruitment to the grand launch of your store.
Yolé offers a variety of outlets starting with a low-cost food truck model, kiosks in shopping centres to complete restaurant units with seating.
As a franchise owner, you can create your own outlet concept that suits your budget and investment, from an affordable kiosk to a premium look and feel. They are customisable to every need, available space and predicted footfall.
The food franchise is an environmentally-conscious brand, and it believes that sustainability is key to success. Hence, its outlets are built by Sonae Arauco (PEFC certified), which has a clear mission: low waste, low impact and environmentally friendly procedures.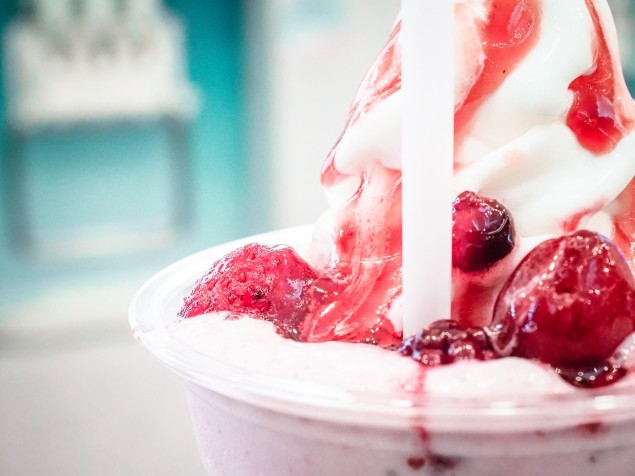 How much does a Yolé franchise cost?
Yolé offers three types of outlets.
1. Food truck which can cost as little as £40,000 to open and operate: The food trucks are completely portable and can be moved around from location to location. These are great to have at sporting events, festivals, entertainment parks or retail parks. Having Yolé food trucks at any of these locations gives the franchisees an opportunity to capitalise on those one-off events by moving the truck to the desired location to take advantage of the footfall and sales.
2. Kiosks: These are simple units and take around two days to put together, making them a very cost-effective investment for franchisees. With minimal seating, this is great to be in busy shopping centres where customers can grab and go while shopping in the malls. A typical kiosk can cost from around £60,000 to £90,000.
3. Stores can cost anything from £100,000 to £200,000 depending on size and location: Yolé stores give customers the opportunity to enjoy the full Yolé experience. Stores are designed with the environment in mind; ensuring all the material is ethically sourced and environmentally friendly. Yolé is committed to making a difference to the planet by providing customers with the healthiest dessert options with super low calories.
Yolé expects franchisees to have the capacity to go beyond a single site due to high profitability. Some of its most successful franchisees have seen a return on investments as soon as nine months. With low operating costs due to a simplified model, efficiently sourced goods make Yolé a very lucrative brand to invest in.
Did you know?
Yolé has an expected revenue of Expected ROI within two years after 2 years!

Request free information in just 60 seconds!
Take the first step in becoming your own boss!
What is Yolé looking for in its franchisees?
The ideal Yolé franchisee would be an ambitious and driven individual with a passion for food and restaurant operations. Yolé is looking to individuals or corporations with a proven track record of successfully growing a business with the financial capacity to develop a territory.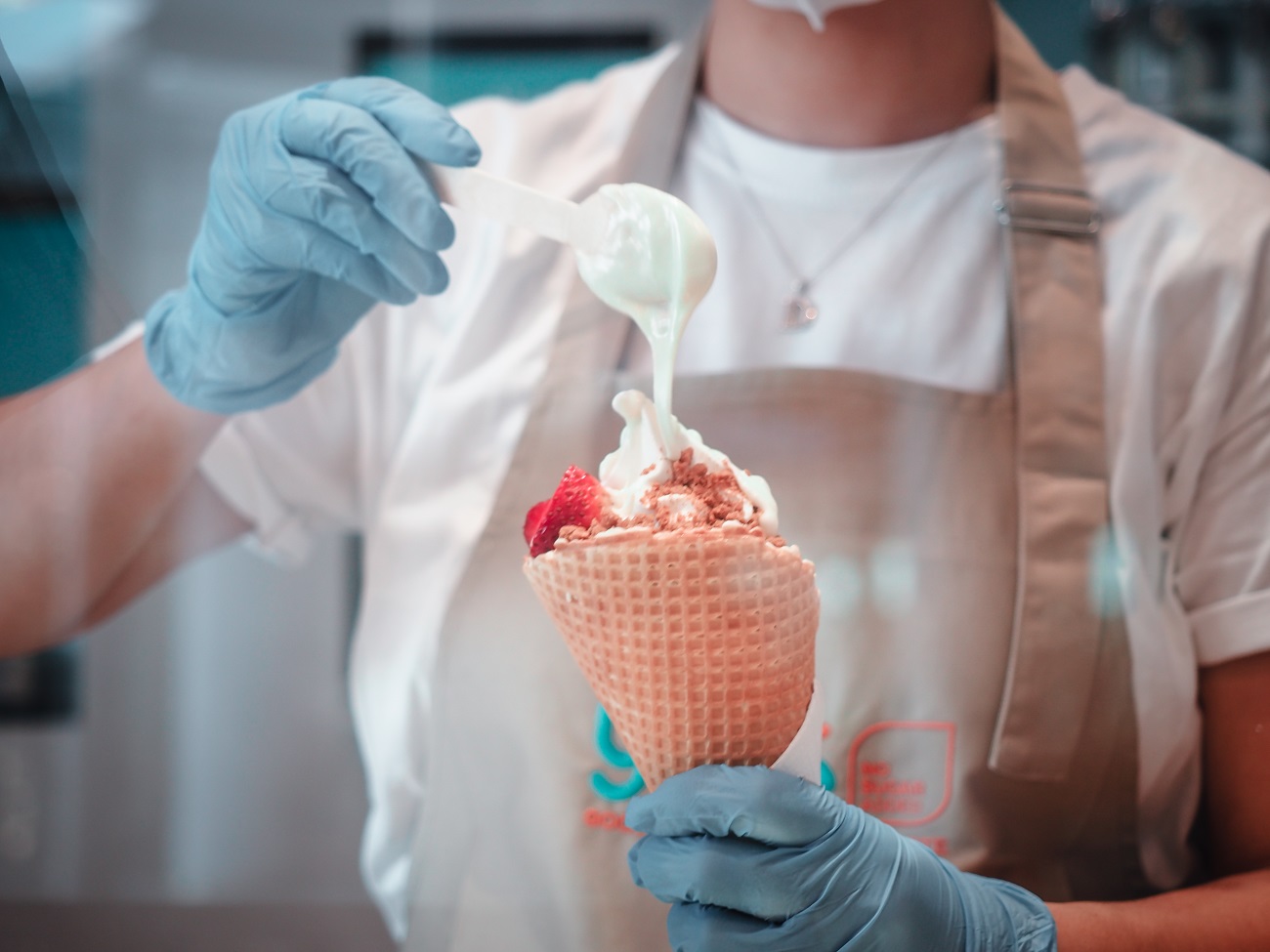 What training and support does Yolé offer franchisees?
Yolé offers comprehensive training to ensure its stores are effectively managed to maximise profitability for investors. The onboarding training is initially two weeks based in one of its existing stores. This gives the operators hands-on food industry experience and knowledge on what the day-to-day running of the business looks like, as well as getting them ready to manage their own stores.
Beyond the two weeks of training, there is ongoing support from its operations teams who will visit stores on a regular basis to provide ongoing training and support to the teams in stores and answer any questions they have. The goal is to work with partners to ensure their success and help them grow to multiple locations. Yolé has put together a Yolé academy programme that allows frontline staff to develop a career within the Yolé brand. This consists of three months of online and in-store training.
What are the franchise terms of agreement and renewal?
The franchise agreement is initially for five years with an option to renew for free.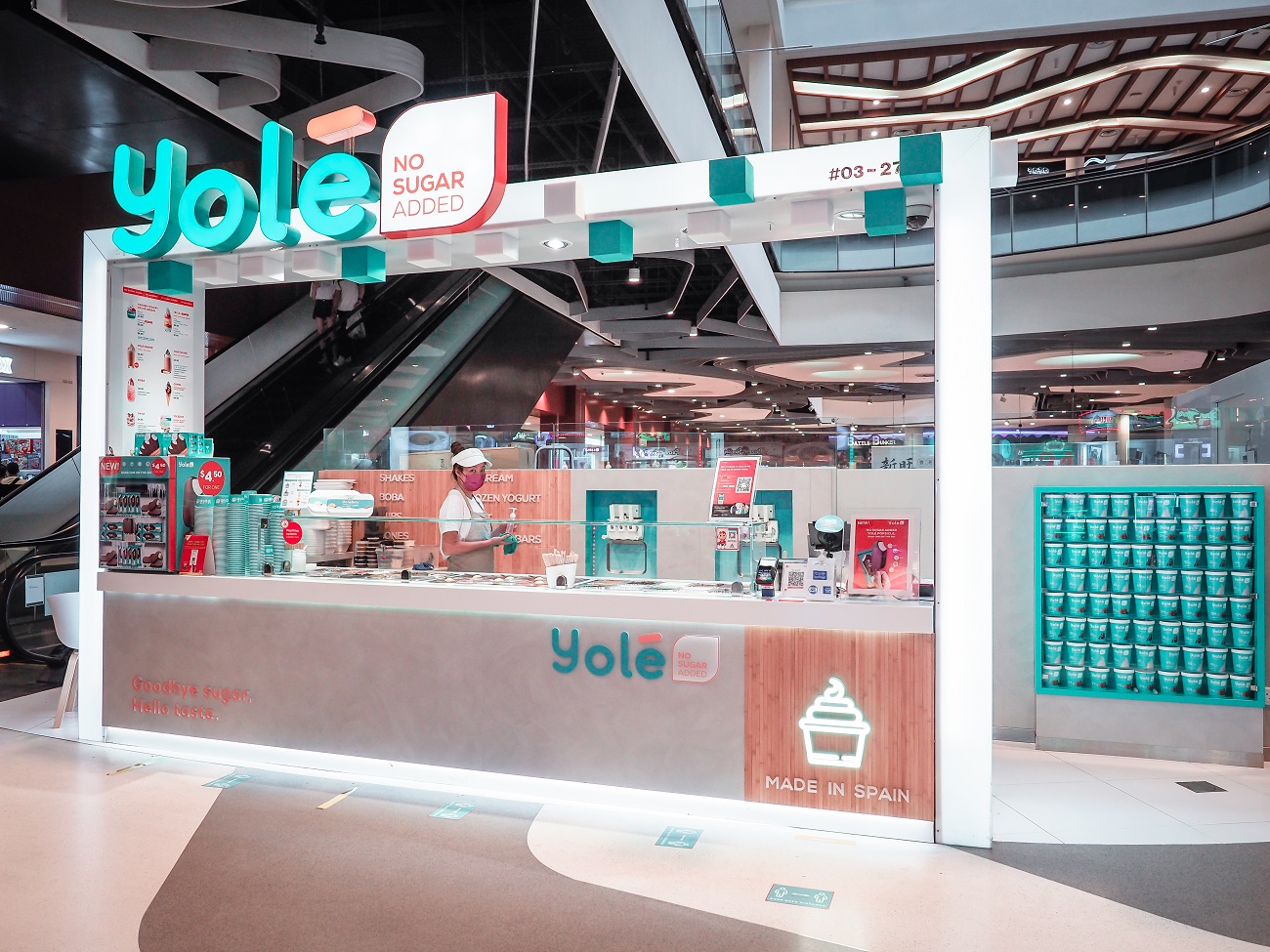 What locations or territories is Yolé looking to operate?

Yolé is a global brand that arrived in the United Kingdom in July 2021 with the aim of opening stores across the UK in the next five years. The aim is to become a household name in the UK by delighting customers with its business model of no added sugar dessert options.
In December 2021, it launched the world's first no sugar added waffle and January 2022 saw Yolé launching the world's first no sugar added vegan frozen yoghurt and ice cream. Its wide range of products has shown success in countries all over the world and Yolé's plan is to open 100 stores in the UK by 2027.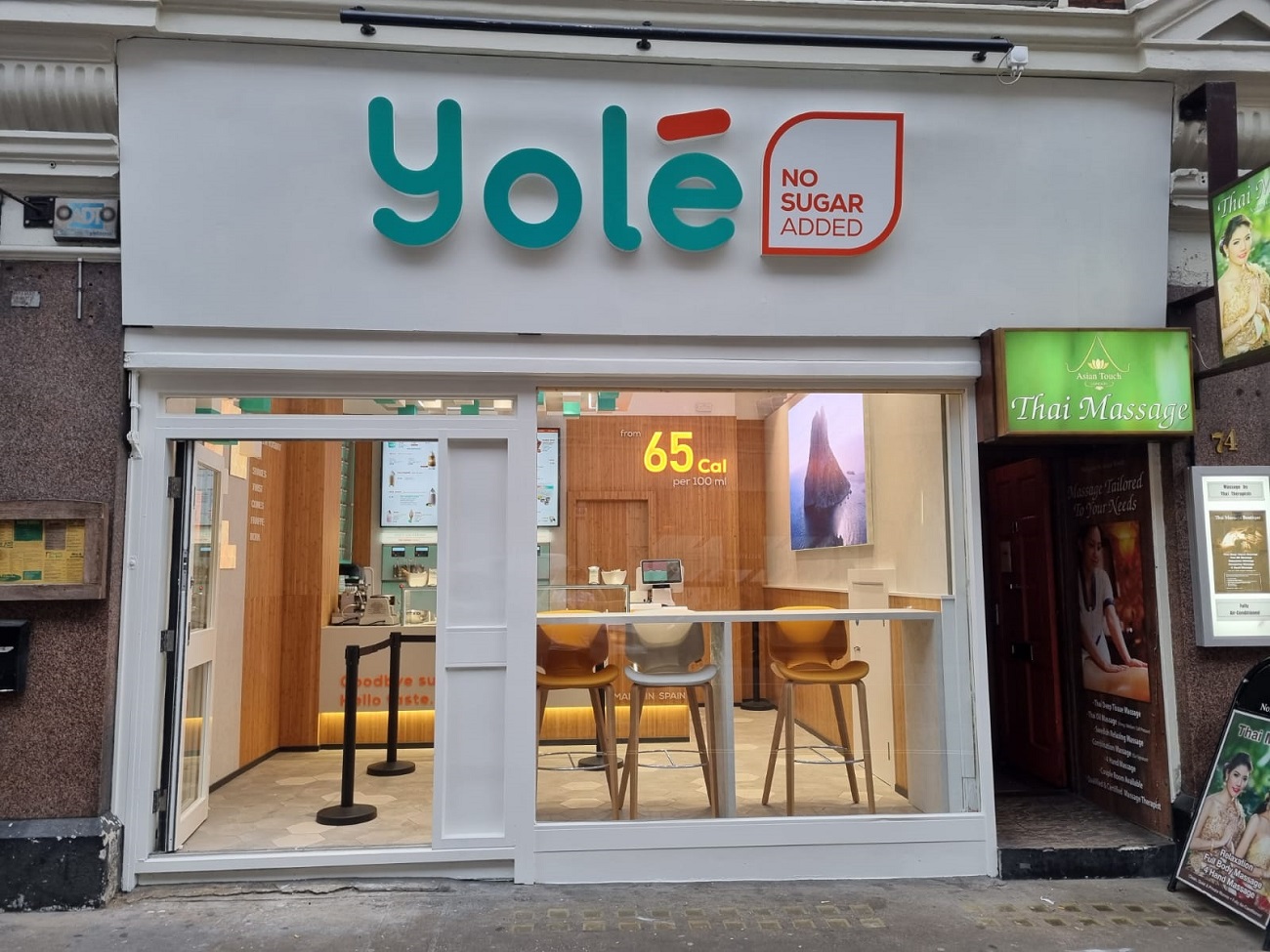 Why is Yolé a good investment?
Yolé offers a complete turnkey solution to investors.
Franchisees have the opportunity to join a franchise network that is expanding globally. Yolé has already expanded to 10 countries with over 50 stores worldwide and a vision to continue the growth exponentially. With a comparatively low initial investment, Yolé offers franchisees the prospect of investing in a proven business with the opportunity to organically open and own multiple sites. Whether you're a seasoned operator or looking to open your first food franchise, the team at Yolé will guide you every step of the way.
Its ice creams have fewer calories, fat and sugar content than any other brand in the ice cream market. There is no added sugar and organic raw materials that combine sweet flavours are balanced with a powerful and intense taste, never compromising on the taste for calories.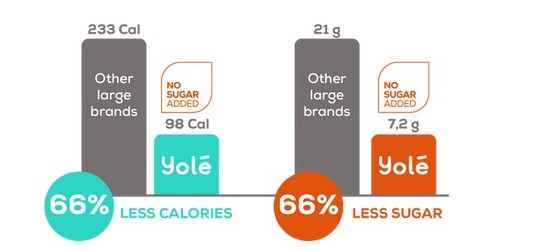 How do I start setting up my own Yolé franchise?
To find out more, or to request further information on franchising with Yolé, complete the form below and click on the 'Request Free Information' button now.
Request Free Information
Send a free enquiry to Yolé for further information!
Enquire into this franchise today