The information you submit via our enquiry form is shared only with the franchise business(es) that you have selected.
The franchise business will contact you by means of email and/ or telephone only to the email address and phone number you have provided.
By submitting the enquiry form you are consenting to send your personal information to the selected franchise business.
You also agree to receive further newsletter email marketing from What Franchise.
Close
Did you know?
Citroën has outlets available across the UK

Request free information in just 60 seconds!
Take the first step in becoming your own boss!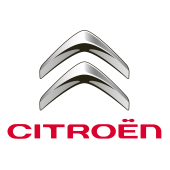 Citroën
A French automobile company that has now expanded into 160 countries around the world
Minimum Investment
£250,000
Business Type
Motoring Services
Expected Revenue After 2 Years
N/A
About Citroën
Citroën is one of the leading brands in the French motoring industry with 100 years of history that encompasses such innovative designs as the Citroën 2CV (described as having the most original design since the Model T Ford), the Traction Avant (the Queen of the Road with its many revolutionary innovations in design), the Citroën DS (pronounced déesse, French for Goddess, an aerodynamic front-wheel drive executive car that set new standards for handling and quality of ride), and the Citroën GS.
Innovations that were introduced by Citroën in its commercial cars include front-wheel drive, four-wheel independent suspension, Unit Body construction, disc brakes and radial tyres. The company was also an early adopter of rack and pinion steering.
Today the range includes the comfortable supermini, the C3, SUVs such as the C5 Aircross, compact MPV the C4 Picasso and van-based MPV the Berlingo. The company is represented in more than 160 countries and has around 2,000 business centres around the world with more than 13,000 employees.
Citroën has some 182 dealers in the UK, half of them licensed to sell DS. Citroën was recognised as the European Car of the Year in 1971, 1975 and 1990 and has
been in the top three in 2003, 2007 and 2015. The Citroën DS19 was voted the third most influential vehicle in the Car of the Century by the Global Automotive Elections Foundation in 1999.
Its cars are multiple award winners in the UK, Citroën's recent awards including Auto Express Small SUV of the Year 2018, AutoBest Best Buy of Europe 2018, CCT100 Compact
Crossover of the Year 2019 and Carbuyer Best Small SUV 2019, all for the Citroën C3 Aircross; What Car? MPV of the Year 2019 and AutoBest Best Buy Car of Europe for the
Citroën Berlingo; Company Car & Van Small Van of the Year 2019, What Van? Light Van of the Year 2019 and International Van of the Year 2019 for the Citroën Berlingo Van; the Citroën Grand C4 SpaceTourer was Business Car Awards Best MPV Award 2018, Carbuyer Best MPV 2019 and Auto Express MPV of the Year 2019 (the fifth year in a row it had won); the C4 SpaceTourer won the CCT100 Award for MPV of the Year 2018, while the C4 Picasso and Grand C4 Picasso jointly won Best Medium MPV in DieselCar & EcoCar Magazine's Top 50 for 2018.
Who founded the Citroën franchise?
Citroën is the manufacturer of some of the most iconic of French cars, the 2CV perhaps being the most recognisable. The company was founded by André Citroën, a French
industrialist of Dutch and Polish Jewish heritage. Levie Citroen, his father, was a diamond merchant who married in Warsaw, the family moving to Paris, where Levie's business
collapsed, leading to his suicide.
In Poland, André Citroën bought the patent for a set of gears that became key to Citroën's subsequent success. In 1908 he became chairman of the Mors automobile factory,
founding the Citroën automobile company in 1919. Citroën's career was not without its bumps: the company was the fourth largest car manufacturer in 1932 and bankrupt in
1934 because of the development costs of the Citroën Traction Avant. Citroën died a year later.
The company was taken over by Michelin and chaired by Pierre-Jules Boulanger through the German occupation. The 2CV was unveiled in 1948, an inexpensive post-War bestseller
which sold 8.8 million over the next 42 years. The Citroën DS, an expensive, executive car with aerodynamic design and hydropneumatic self-levelling suspension, was launched in 1955.
The sale of 49 per cent of Citroën to Fiat in 1968 failed to benefit either company and Michelin bought back Fiat's stake in 1973. This was not the only problem: high development costs continued, the acquisitions of Berliet, Maserati and Comotor were costly, and difficulties meeting US regulations for exports led to Citroën withdrawing from the North American market. Not surprisingly, the company once again went bankrupt in 1974.
Citroën was purchased by Peugeot to create PSA Peugeot Citroën. While Citroën has lost much of its individuality, it has survived and thrived in the global market and, 45 years on, is still recognised as a leading brand in car manufacturing.
In recent years, Citroën has developed the DS premium brand, the DS3 being named Top Gear Magazine's Car of the Year in 2010. The DS line became a standalone marque in China in 2012 and has been separated from the Citroën brand in Europe since 2015. In the UK, DS Automobiles set up a separate dedicated network for sales that began operating in July 2018, at which time they became unavailable through Citroën outlets and Citroën franchises, except where Citroën franchisees were also granted DS franchise contracts, allowing them to continue distributing DS models.
Did you know?
Citroën has outlets available across the UK

Request free information in just 60 seconds!
Take the first step in becoming your own boss!
Citroën Cars — now Citroën U.K. Ltd. — has been active in the UK since 1923. Citroën's UK brand manager since 2014 and MD since 2016, Bek Hassan, was replaced by Karl
Howkins, formerly MD of Opel Switzerland, in June 2018.
How does the Citroën franchise model work?
With a century of car manufacturing experience behind the brand, Citroën states that it wishes to share its successes with aspiring entrepreneurs through franchising its dealer outlets.
Anyone interested in taking up a franchise opportunity with Citroën must be prepared to put in an initial investment of around £700,000, and to have more than £250,000 in liquid assets for initial capital.
This initial investment covers franchise fees, label fees, start-up costs and more. The initial package includes training programme, inventory, marketing materials and flyers.
Is financial aid available for a Citroën franchise?
Because franchises have a greater than average chance of success as a business, most banks are often willing to lend up to 70 per cent of a franchisee's costs, depending on their financial history. High Street banks often have a local franchise manager or a specialist franchising unit who will be able to assist with enquiries.
What training and support does Citroën offer franchisees?
Citroën offers a comprehensive and extensive training programme backed by a century of business knowledge and innovative ideas. Initial training takes place at Citroën's
headquarters and usually lasts a full week depending on the franchisee's knowledge and competitiveness.
Ongoing support in marketing, customer retention and sales will be available by phone, website and direct support system. Citroën also provides franchisees advertising materials to help market the brand in the franchisee's territory.
Are there Citroën franchises available for sale?
Citroën does not currently have any dealership franchises for sale. Should this change in the future, contact Citroën for up-to-the-minute information whether a Citroën franchise is available in a territory near you.
What are the potential profit to be made from a Citroën franchise?
Indeed has published a snapshot of salaries earned by Citroën employees, including business administrator (£36,000), automotive technician (£30,000) and sales advisor (£30,600).
How does a Citroën franchise make its money?
A National Automobile Dealers Association (NADA) study in 2013 claimed that the new vehicle department of a dealership accounted for only 30 per cent of the dealership's gross profits, that figure also including finance and insurance (F&I) products (alarm systems, extended warranties, etc.) sold on new cars.
Used vehicles — and F&I relating to those used cars — accounted to 26 per cent of a dealership's gross profits.
The major earner, accounting for 44 per cent of a car dealership's gross profits, is from the service and parts department.
How in-demand are Citroën vehicles right now?
Analysis carried out by the ICDP in 2017 found that consumer visits to dealerships reached a five-year high, proving that showrooms and dealerships continue to play a vital role in the car selling process. A shift in car buying behaviour — with online car buying services now making an impact — has changed customers' visiting patterns, but this often means that they have researched online and have narrowed their options, so customers visit less showrooms, but still want to see, touch and drive a new car before committing to a purchase.
How do I start setting up my own Citroën franchise?
To find out more, or to request further information on franchising with Citroën, click on the 'Send Enquiry' button now.
Request Free Information
Send a free enquiry to Citroën for further information!
Enquire into this franchise today