The information you submit via our enquiry form is shared only with the franchise business that you have selected.
The franchise business will contact you by means of email and/ or telephone only to the email address and phone number you have provided.
By submitting the enquiry form you are consenting to send your personal information to the selected franchise business.
You also agree to receive further newsletter email marketing from What Franchise.
Close
Don't be afraid to ask for reviews
Posted: 11 Apr 2019
Estimated Read Time:
in 5 minutes
We all check the reviews before we buy a new kettle or book a holiday and it's no different when it comes to investing in a new business service or choosing a franchise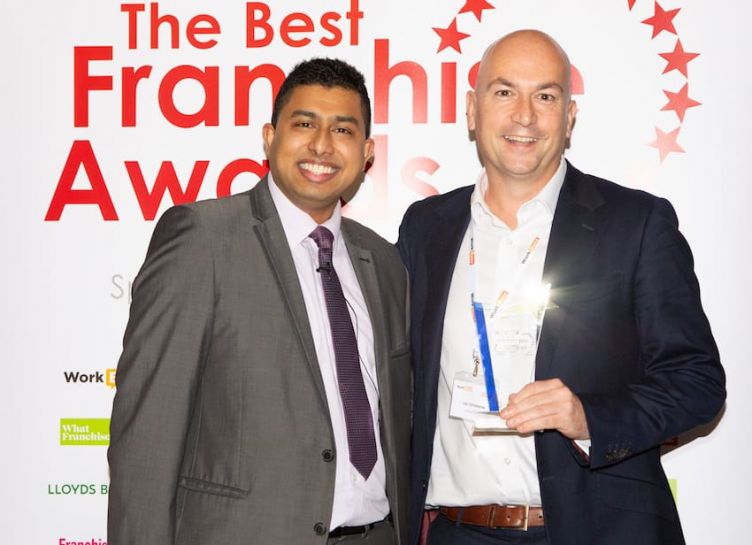 When ActionCOACH were told about a new survey that would independently review their franchise opportunity, they happily agreed to take part in this review service in the UK.
This was only the start of the journey, as ActionCOACH UK Co-founder, Ian Christelow, explains.
Benchmark
"We found out a new company called Smith & Henderson (WorkBuzz) were offering a free service called the Franchisee Satisfaction Benchmark Survey - a way of asking what our franchise partners thought of our business opportunity and the support we gave," he says.
"They would benchmark our results against other franchises. At the very least, we thought it would be a good way to find out what our franchise partners thought about us and what we could improve on."
Since 2012, ActionCOACH has grown from 100 franchise partners to over 200, but have still maintained a high level of franchisee satisfaction - enough to gain them 5-star franchisee satisfaction status every year for six years, placing ActionCOACH in an elite club of four UK franchises!
Recognition
Steven Frost, CEO of WorkBuzz, says: "ActionCOACH has consistently improved their results year-on-year despite starting on such a high.
"This is a testament to Ian Christelow & Julie Wagstaff, the UK Co-founders of ActionCOACH, not just for their great franchise recruitment efforts, but in the solid support that follows a franchisee's launch and ongoing for the whole network.
"When you consider the survey is now taken by thousands of UK franchisees, it really is a tremendous recognition over the last six years."
Our Guide to Getting Started in Franchising
Grow yourself from a franchising no to a franchising pro!
Ones to watch
Franchisors provide an insight into how they've built their businesses.
This month's
best opportunities
You have pending
Here's just
five reasons

why you should join our

FREE

newsletter!
New articles added every week

Hand picked franchise opportunities just for you

First class help and advice for franchising and business

We have the industries best contributors on board

Inspiring and insightful franchise case studies