The information you submit via our enquiry form is shared only with the franchise business that you have selected.
The franchise business will contact you by means of email and/ or telephone only to the email address and phone number you have provided.
By submitting the enquiry form you are consenting to send your personal information to the selected franchise business.
You also agree to receive further newsletter email marketing from What Franchise.
Close
"This New Job Is The Most Fun I've Had In 30 Years!"
Posted: 18 Apr 2018
Estimated Read Time:
in 8 minutes
Serial entrepreneur James Akin-Smith chose ActionCOACH ahead of retirement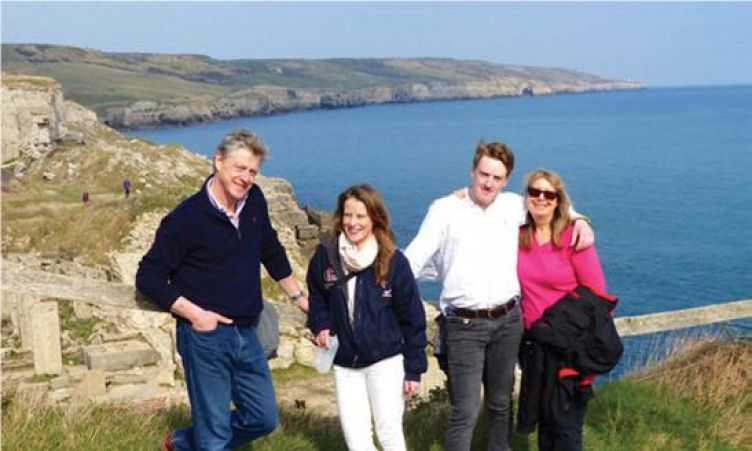 James Akin-Smith has been working for himself since 1984, growing and selling businesses including construction, wholesale giftware, software and online retail. He sold his last business in 2009, the second most visited branded lingerie retailer after Figleaves, and retirement loomed.
James explains: "By lunchtime on my first day of retirement, I knew it wasn't for me! I'd always been so busy, even my hobbies weren't enough to keep me entertained. That's when I started getting calls from friends asking for help with their businesses."
Trusted advisor
James spent the next few years as a general business mentor, enjoying being a trusted advisor, but feeling lonely much of the time as he often worked on his own. That's when, in 2013, he came across ActionCOACH.
"I didn't want another job, but I did miss being part of a larger group," James says. "I had never heard of business coaching as a profession, but I could see how beneficial it would be to have someone to 'unpack' a business with and discuss more than the usual topics of finance with an accountant or funding with a venture capitalist.
"I thought the combination of my business battle scars and ActionCOACH's strategies and tactics would be a valuable formula."
Initial progress
"ActionCOACH's initial training was shatteringly hard work. It wasn't two weeks about business, it was two weeks of getting to know what was going on inside my head - it was transformational.
"I returned to my home in Poole, Dorset to start my new business. If I was going to do this, I was going to do it wholeheartedly. I have a franchise territory that covers South West England, but the majority of my clients are within a 10-mile radius of the timber-framed garden office I built over 20 years ago.
"I began my marketing in earnest and got my first client using ActionCOACH's exclusive client generation centre. Through networking, referrals and affiliate partnerships, by year two I reached break even and took a good salary. In year four, I reached 70 per cent client capacity and I'm now making it a personal challenge to see where I can grow.
"This is the most fun I've had working in the past 30 years! My PA, Aimee, makes sure I can concentrate on coaching or meeting prospects and spend the rest of my time on selfdevelopment or enjoying my free time."
Personal time
Living very close to Poole Harbour on the South Coast, James regularly takes part in keelboat racing - a team sport with strong camaraderie. He encourages his clients to find personal time to do something fun too.
"I don't think I'll ever retire, the mental stimulation is so important to me," James says. "While I can add value to my clients, I will continue to work five days a week. I've seen how personal lives can be enormously improved by what we do with a business owner, it's incredibly satisfying."
Our Guide to Getting Started in Franchising
Grow yourself from a franchising no to a franchising pro!
Ones to watch
Franchisors provide an insight into how they've built their businesses.
This month's
best opportunities
You have pending
Here's just
five reasons

why you should join our

FREE

newsletter!
New articles added every week

Hand picked franchise opportunities just for you

First class help and advice for franchising and business

We have the industries best contributors on board

Inspiring and insightful franchise case studies