The information you submit via our enquiry form is shared only with the franchise business(es) that you have selected.
The franchise business will contact you by means of email and/ or telephone only to the email address and phone number you have provided.
By submitting the enquiry form you are consenting to send your personal information to the selected franchise business.
You also agree to receive further newsletter email marketing from What Franchise.
Close
Did you know?
Canopy Children's Nurseries has an expected revenue of £100,000+ after 2 years!
Request free information in just 60 seconds!
Take the first step in becoming your own boss!
Canopy Children's Nurseries
Passionate about giving children the best possible beginnings
Minimum Investment
£44,999
Total Investment
£249,999+
Franchise Fees
8% of turnover + VAT
Expected Revenue After 2 Years
£100,000+
About Canopy Children's Nurseries
Canopy Children's Nurseries is passionate about giving children the best possible beginnings and helping to bring more harmony into parents' busy lives by offering a supportive, nurturing day care service that's tailored to each family's needs.
The team at Canopy describe their child-led approach to early years' education as recognising what is unique, special and individual about each child so that they can support and encourage them to be the best version of themselves. By building a culture of excellence and designing environments and planning experiences to inspire a child's awe and wonder, Canopy Children's Nurseries creates magical childhood moments. 
Whilst each nursery is an entirely child-centred environment, Canopy has been developed with the needs of modern parents in mind who require higher levels of security, convenience, flexibility and ethical credentials than ever before.
The concept for the successful nursery business was sown two decades ago when founder, Sarah Beattie, was researching childcare providers for her own babies and decided to create the nursery that she was searching for. Since then, she has run three nurseries where the common theme has been a culture of excellence and a celebration of the magic moments in childhood.
This approach has proven highly successful and Sarah used lockdown as an opportunity to develop the Canopy childcare business and launch the Canopy Children's Nurseries franchise. Sarah describes the Canopy approach to franchising as highly collaborative. This means that each Canopy nursery is developed in partnership with the franchisee so that it reflects their personality and passions in order to become truly fulfilling.
This sophisticated new nursery brand and childcare business has already recruited its initial franchisees and the first Canopy Children's Nurseries are now taking root. Canopy Wembley Park opened in November 2021, Canopy Shrewsbury will open in April 2022 and further locations are under development across the UK.
The mission of the Canopy team is to disrupt the landscape of childcare provision by giving children the freedom to choose and the power to play so that they can change the world in their own unique ways.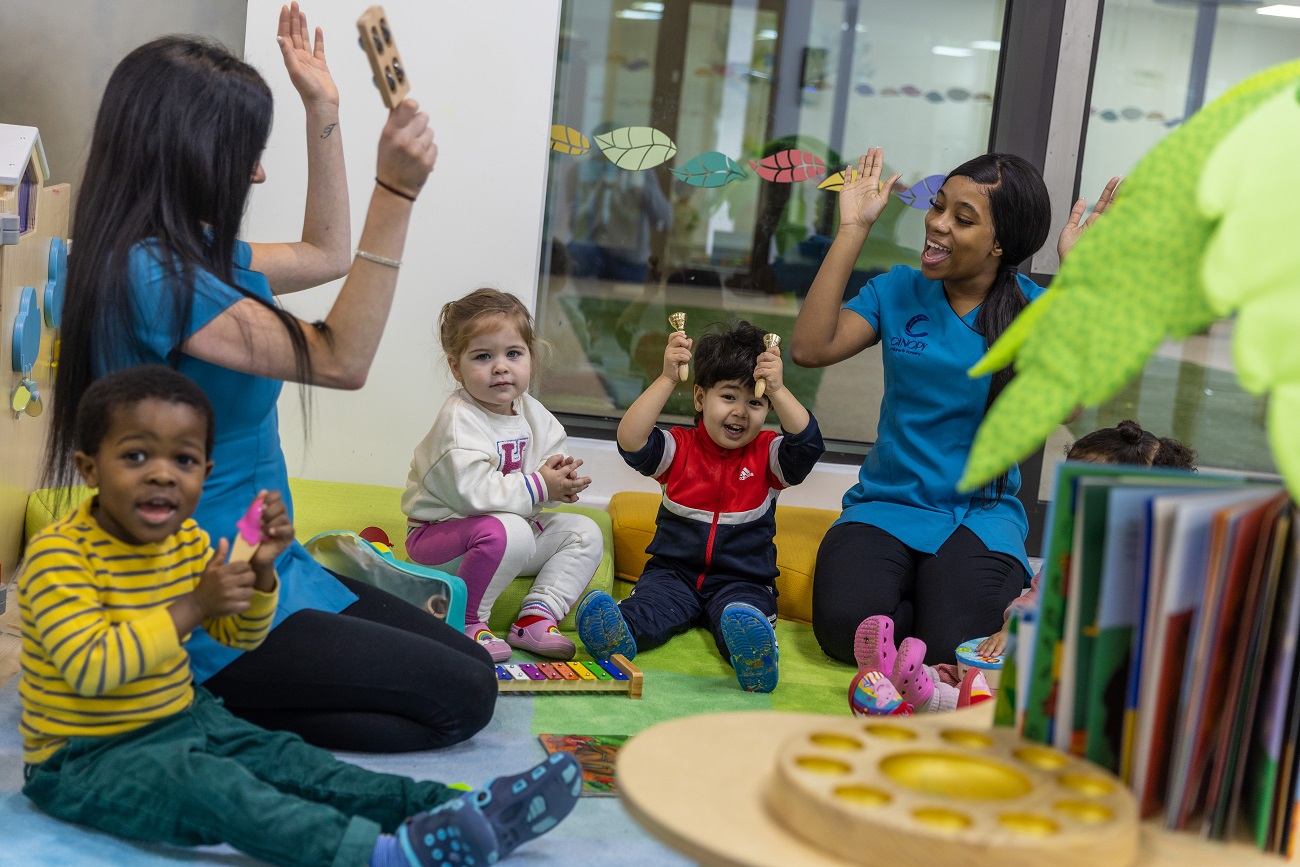 How does the Canopy franchise model work?
You would own and run your own Canopy Children's Nursery within an exclusion zone which is calculated according to the demographic profile of the area where the nursery will be situated.
No prior childcare experience is required as franchisees can benefit from training by Ofsted, together with the following vital services required to efficiently and effectively set up and run your nursery:
• Property services to find suitable premises with the potential to be transformed into a beautiful nursery in an area with a demand for childcare, together with the architectural and planning expertise, interior and external design services required to achieve this.
• Regulatory licence: Coaching and support to acquire the Ofsted licence and credentials required to run a nursery. Ongoing mentoring to maintain the highest standards of care and education for young children at your nursery.
• Training: Early years consultants and business professionals will guide you and your staff through a variety of internal and external training modules covering nursery practice and management.
• Website:: Your nursery page will be published and managed on the engaging Canopy website so that you can start promoting your childcare services and capturing customer enquiries at the earliest stages of your nursery development.
• Marketing: Prelaunch digital marketing and advertising to promote your day nursery in your community and to drive potential customers to your Canopy website page. PR and social media content are designed to capture the Canopy ethos and values. A unique child-friendly launch event is designed to appeal to your community.
• Recruitment: Digital advertising campaign and support throughout the recruitment process to secure a high-quality nursery manager (if required) and staff team ready for opening.
• Nursery systems: Set up, training and coaching on Canopy nursery systems which include an all-in-one nursery learning, assessment and management software system as well as HR, health and safety and finance systems.
• Operational support: An Operations Manual and tool kits of useful resources are coupled with the level of mentoring and support from the Canopy team that you need in order to succeed.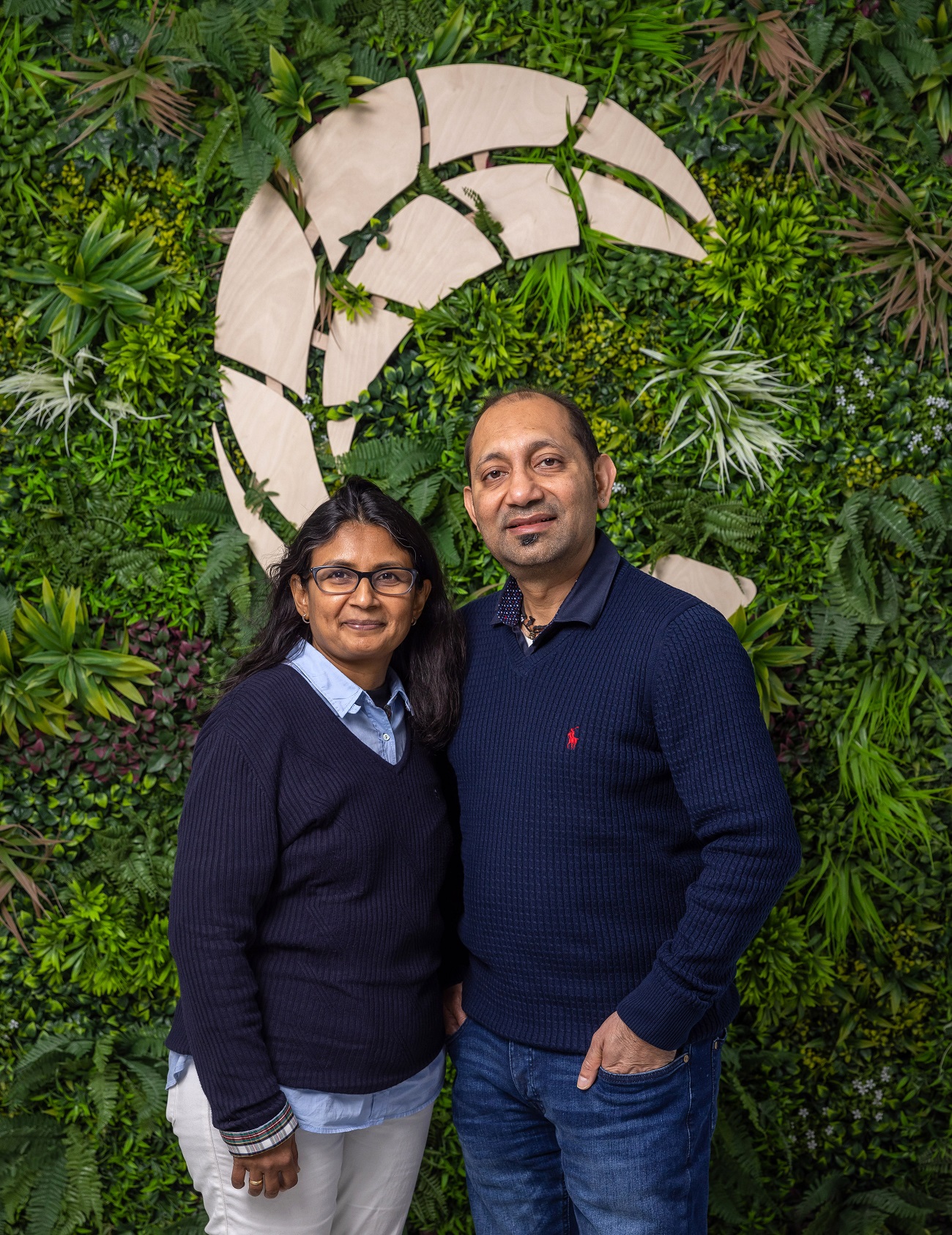 What is Canopy looking for in its franchisees?
Canopy is looking for someone who dreams of owning their own nursery and is passionate about creating a special place in the hearts of their community.
Husband-and-wife team, Rinu and Sagar, left their careers in finance to pursue their dream of opening their own nursery. They now lease a state-of-the-art new build in the heart of the busy, diverse Wembley Park area which offers highly flexible and ad-hoc sessions to support their community. They are ambitious, supersmart and energetic.
Did you know?
Canopy Children's Nurseries has an expected revenue of £100,000+ after 2 years!
Request free information in just 60 seconds!
Take the first step in becoming your own boss!
Following a career in childcare, Rachel knew that she was ready to take the first step toward running her own nursery. She and her husband, Dan, have purchased a former pub in rural Shropshire and have transformed it into a beautiful nursery with rooms named after Shropshire apples, extensive outdoor space and even its own indoor garden. They have incorporated a co-working/event space in part of the building so that it becomes a real community hub. They are visionary, nurturing and passionate about their community.
Further Canopy Nurseries are taking root in Bromley, Ruislip and Stratford Upon Avon with franchisees of different backgrounds with different reasons driving them forwards and with their own unique style being incorporated into their nursery. What they do have in common is their love of the Canopy brand and a drive and determination to build something to be proud of.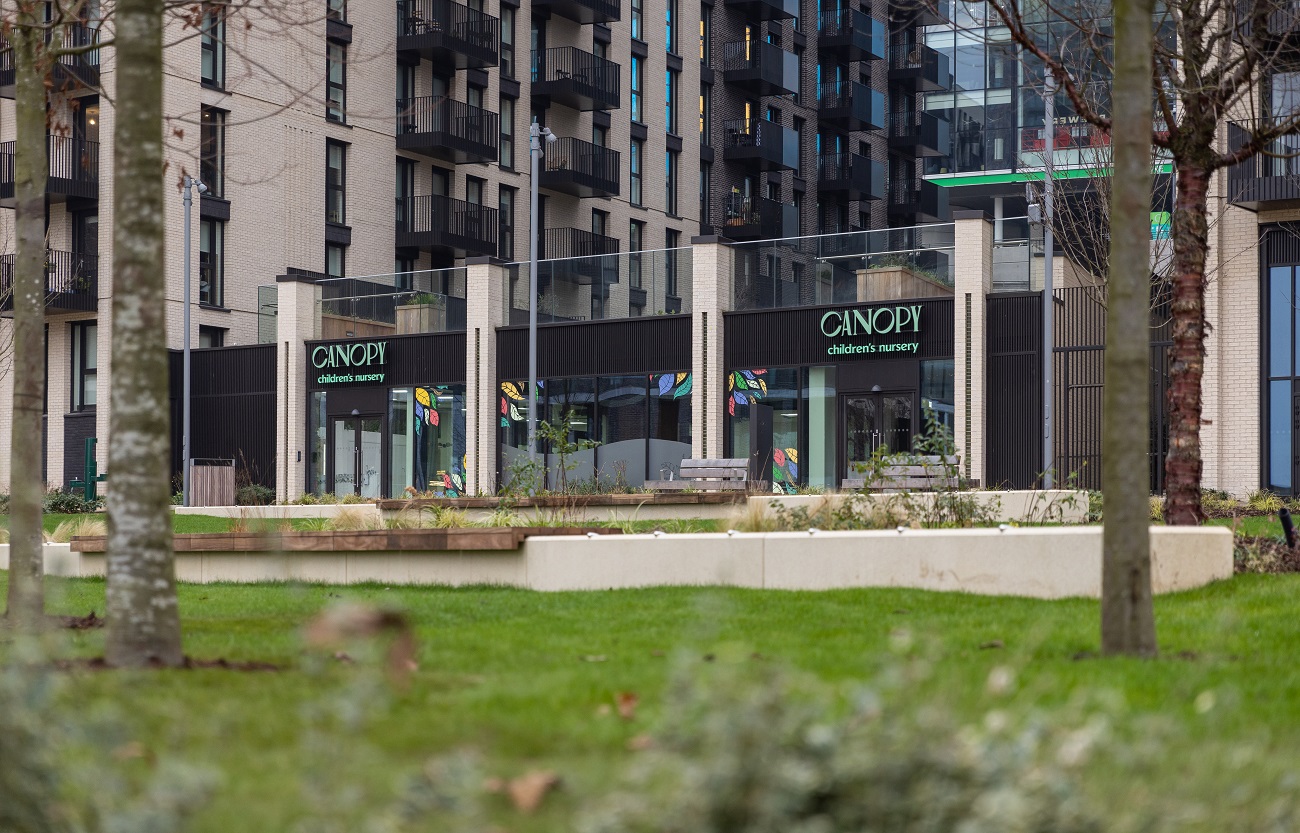 What training and support does Canopy provide its franchisees?
The Canopy team supports and provides the central services to enable franchisees to run their sites effectively.

The process starts with an online discovery session, followed by a visit to one of its nurseries to speak to a franchisee and to see a Canopy nursery in action. The team explains the franchise model and share the franchise agreement and financial model.
When you feel ready to take the next step, you complete an application form, a psychometric test and a business plan which are explored in detail at the final interview to make sure that Canopy is the right fit.
A comprehensive initial training schedule is planned with you over several months with a combination of online modules, Zoom sessions and days spent in a nursery.
Whether or not you have a childcare background, you will need to have the knowledge and confidence to pass the Ofsted nominated individual interview.
You will also receive training from its partners on the nursery systems.
The training will extend to your staff team so that they can deliver the Canopy standard of early years care and education.
Support is what the Canopy team is there for! The aim is to keep you on track without feeling overwhelmed. A project plan is set up with responsibilities and timescales. You are part of the Canopy team and the brand is invested in making your Canopy Nursery the best it can be.
It encourages you to meet and talk to franchisees to understand their experiences.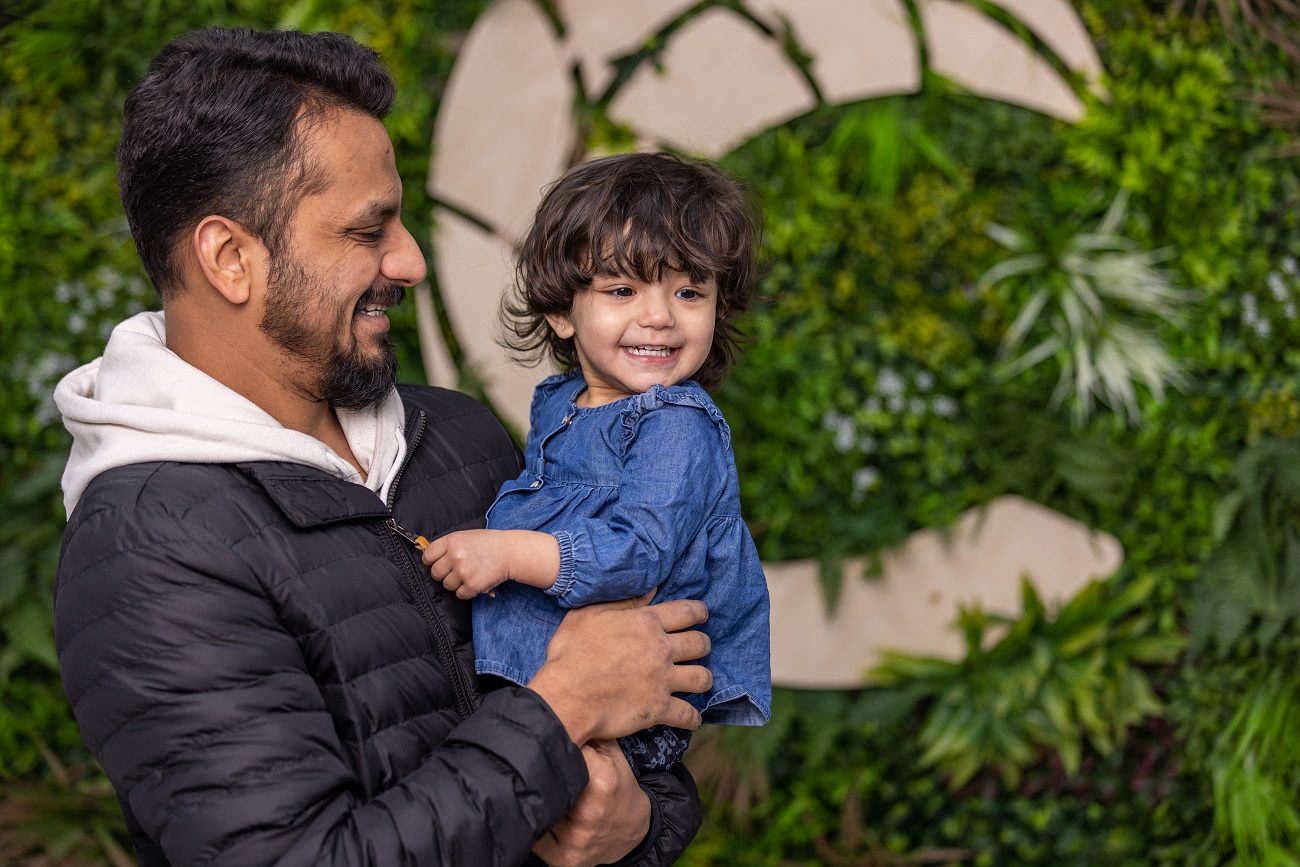 How much does a Canopy franchise cost?
Precise investment levels are driven by the nursery premises which you choose, depending heavily upon its size, location and the development work required as well as whether it will be leased or purchased. Canopy aims to develop nurseries which will have a capacity of 60-plus children.
The Canopy business model enables you to input different scenarios to understand the financial impact of alternative options.
There are often long lead times for nursery customers as new parents begin searching for their child's day care months or even years prior to starting. This means that it can take up to two years before a nursery is operating at maximum capacity. This is the reason why Canopy starts marketing each nursery well in advance of it opening.
Multi-unit operations are possible.
The nursery franchise costs £49,999-plus VAT. The investment on top of this depends upon the premises but is £200,000-plus (+VAT), this means that the total investment is £249,999-plus (+VAT). Franchisees need to have 50 per cent of the total investment, which is £125,000-plus (+VAT).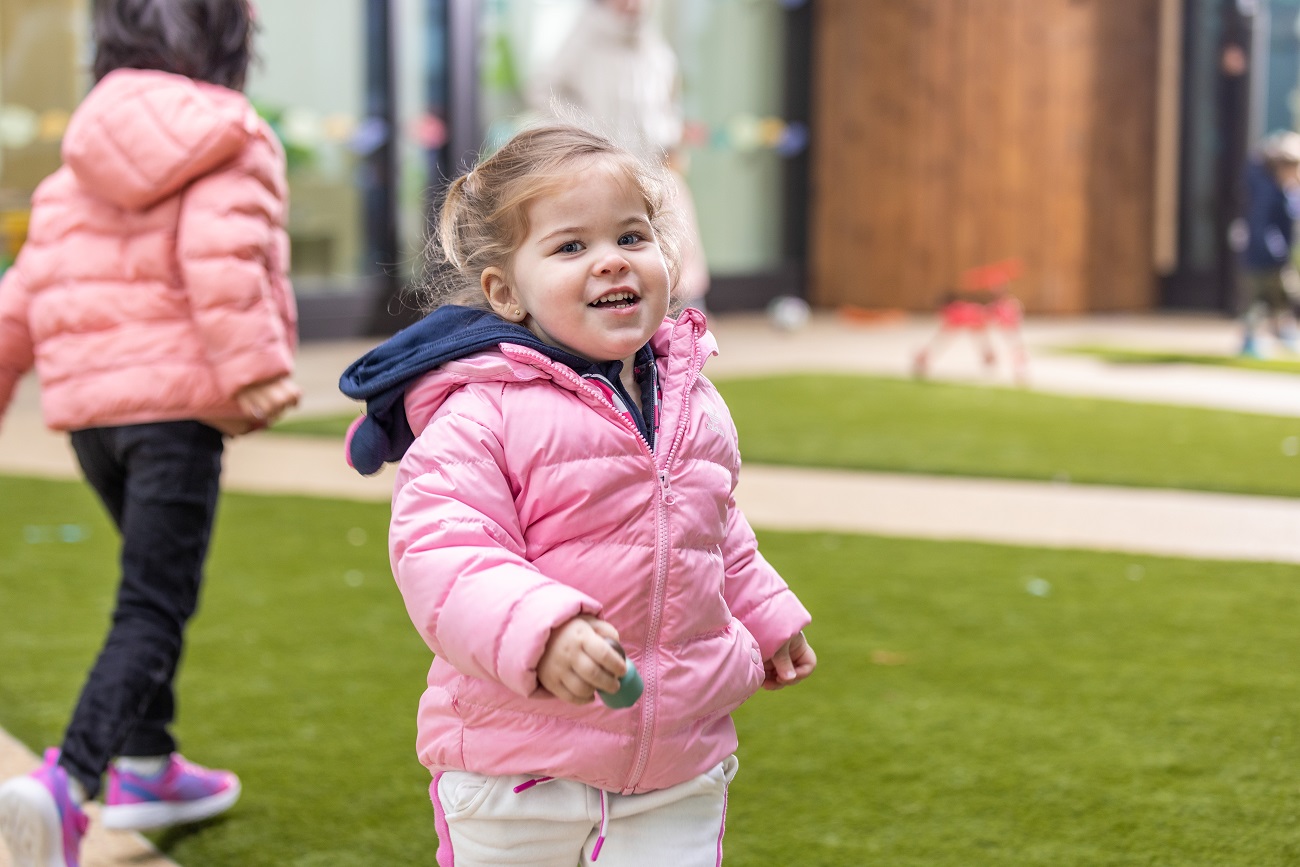 What locations or territories is Canopy looking to operate in?
Territories are available throughout the UK.
What are the franchise terms of agreement and renewal?

The franchise agreement is for 10 years.
Why is Canopy a good investment?
The demand for high-quality care and education for babies and young children remains high and the status of nurseries has risen further as they remained open throughout most of the pandemic, providing vital continuous service for their customers.
Canopy Children's Nurseries is looking to disrupt this relatively traditional market with the quality of its provision, the sophistication of its branding and the relationship it builds with its customers and communities.
How do I start setting up my own Canopy Children's Nurseries franchise?
To find out more, or to request further information on this business opportunity with Canopy Children's Nurseries, complete the form below and click on the 'Request Free Information' button now.
Request Free Information
Send a free enquiry to Canopy Children's Nurseries for further information!
Enquire into this franchise today