The information you submit via our enquiry form is shared only with the franchise business(es) that you have selected.
The franchise business will contact you by means of email and/ or telephone only to the email address and phone number you have provided.
By submitting the enquiry form you are consenting to send your personal information to the selected franchise business.
You also agree to receive further newsletter email marketing from What Franchise.
Close
Did you know?
Expense Reduction Analysts (ERA) is eligible for funding support!

Request free information in just 60 seconds!
Take the first step in becoming your own boss!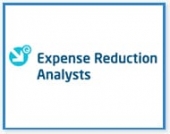 Expense Reduction Analysts (ERA)
The world's leading franchise in cost and supply management and winner of the Global Franchise Awards' 'Best White Collar Franchise' of 2018, 2019 and 2020
Minimum Investment
£13,500
Business Type
Business & Professional Services
Funding Support
Through major banks
Expected Revenue After 2 Years
N/A
In Brief
Unrestricted access to clients from a multi-award winning franchise – no geographical territory allows unlimited potential earnings. Repeat revenue from long-term client relationships. The flexible franchise model includes a comprehensive start-up programme, access to an international business network and round the clock IT support - no renewal fee after 10 years.
About Expense Reduction Analysts (ERA)
Expense Reduction Analysts (ERA) is a supply chain and cost management business consultancy providing strategic advice and practical support for organisations. Joining the ERA network as a franchisee offers individuals the opportunity to run their own home-based, business-to-business consultancy.

The company has 700-plus franchisees in more than 35 countries and has been training franchisees for over 25 years. Collectively, ERA franchisees enable businesses and other organisations to save money and boost their performance, using effective procurement and improved supplier management to promote smarter spending habits.

ERA currently has a network of over 100 franchise partners in the UK; all with a unique background and experience gained during long careers at senior level.
They use their expertise combined with ERA's business model to provide advice to businesses on how to manage their suppliers, increase profitability and boost market visibility.
To put it simply, Expense Reduction Analysts save its clients money, sometimes hundreds of thousands of pounds, while adding value through its own insight. Franchise partners often become trusted advisers to organisations, giving strategic advice, and implementation support, helping maximise savings and keeping prices low. The company also works closely with client stakeholders delivering additional value to internal teams and often streamlining business processes.
Expense Reduction Analysts consultants:
• Offer professional and strategic business advice.
• Minimise costs without compromising standards.
• Improve internal processes.
• Manage supplier relationships.
• Benchmark prices.
• Conduct tendering exercises.
• Identify and integrate new suppliers.
How does the ERA franchise model work?
Expense Reduction Analysts seeks ambitious, determined individuals to join its business consultancy network in the role of franchise partners.
Committed individuals go on after training to win new business, manage existing business and deliver project work and reports, often forming relationships with clients that last for many years.
The Expense Reduction Analysts franchise business model attracts people from many walks of life - from teaching to the armed forces, from salespeople to managing directors, and from the sectors of finance, retail, and manufacturing.
New franchise partners are initially trained to be all-rounders, or 'generalists', so they can build a sustainable business by winning and managing their own clients and doing their own simple projects. As their business and experience grow, each franchise partner is able to 'specialise', focusing on analytical or client acquisition work if they prefer.
For enthusiastic individuals the job is interesting, challenging and offers the opportunity to meet a wide variety of interesting people from all over the world.
What locations or territories are Expense Reduction Analysts looking to operate in?
Expense Reduction Analysts is not a territory-based franchise. Franchisees have the opportunity to prospect anywhere in the UK, while also working with the European and worldwide network, too.
This gives a flexibility not found in the majority of franchise networks, with someone living in Scotland equally able to work with businesses down south as someone living in London, making it fair for business-minded individuals wherever they are based.

Why is Expense Reduction Analysts a good investment?
• Business consultants are unsurprisingly in demand in the current economy to generate sustainable savings for businesses, schools and charities.
• Expense Reduction Analysts has won or been a finalist in well over 20 awards in the past five years including the winner of 'Best Business Franchise' at the Global Franchise Awards 2018, 2019 and 2020.

• The Expense Reduction Analysts franchise opportunity attracts high calibre professionals, often from senior management positions, across a range of industries, and is regarded as a franchise business with true integrity.

The goal of the company is to help organisations find value through the insight of their franchisees, save money and find extra profit by reducing everyday business expenditures without affecting quality or service.

A network of business sector specialists build long-term relationships with medium to large enterprises, delivering objective analysis, informed market expertise and continued financial benefits.

The franchise offers a professional, ethical and profitable route to becoming your own boss, with the support of a global brand. As an entrepreneurial franchise owner, you have the opportunity to build your own practice within the ERA network and become a fully trained cost management consultant with the ability to win new accounts, increase potential earnings, and deliver valuable savings to a diverse client base.

What sets Expense Reduction Analysts apart is its franchisees success record.

Did you know?
Expense Reduction Analysts (ERA) is eligible for funding support!

Request free information in just 60 seconds!
Take the first step in becoming your own boss!
Where in the UK is the franchise based?
Expense Reduction Analysts headquarters are in West Malling, Kent.

What support and training do franchisees receive?
ERA franchisees can expect ongoing and extensive support from day one, provided by an international team of over 60 full-time staff members based in UK, American and Australian support centres. The UK network also has a dedicated support structure focusing solely on the UK franchise partners.
ERA's 18-month start-up programme: The ERA business model can be active very quickly following a professional two-week foundational training programme with some franchisees generating clients straight after the training session. In addition, and to provide ongoing first year support ERA, has developed a unique 18-month start-up programme designed to equip franchisees with all the knowledge and confidence they need to successfully launch and grow their own business. Upon the completion of the initial foundational training, new franchisees will work closely with the ERA Academy, their local regional representatives, professional coaches and experienced ERA franchise partners to ensure they deliver for their clients with maximum results.
Information technology: A Global IT Support Centre assists the network of franchisees by providing round-the-clock support in areas crucial to the everyday running of their businesses. ERA's IT strategy is designed specifically to help provide added value to clients and additional efficiency for franchisees. ERA's integrated IT ecosystem includes prospecting databases, integrated marketing system, business development system, Microsoft Dynamics and access to all Microsoft 365 programs.
Marketing: ERA's international marketing team has developed global strategies and initiatives designed to help franchisees grow their businesses with improved levels of profitability. ERA wants to ensure a solid and well-matched strategy is implemented, giving the brand the credibility of a global leader in cost and supply management while also providing the franchisees with a reactive, 'agency' style support where they can call on ERA for urgent help, training or simply advice.
Power assist:The key to launch any successful business is to generate clients quickly. ERA has tackled this challenge by providing each of its new franchise partners with a dedicated resource called a sales prospector. The sales prospector's sole focus is to assist in generating client leads for up to six months. This powerful support allows new franchise partners to build their business quickly and in turn improve their first-year income.

What are the franchise terms of agreement and renewal?
Expense Reduction Analysts offers a 10-year franchise agreement with the right to renew for a further term; there is no renewal fee.
How in demand are business consultancy services right now?
Tens of thousands of businesses are currently struggling to control their costs in these financially challenging times brought about by the COVID-19 crisis and they need help.
As trusted independent advisors offering business strategy, cost reduction and process optimisation solutions to improve cash flow, ERA's services are in high demand, now more than ever before. Its mission is to support as many of these businesses as they can, helping them survive and recover from the current global recession.
Why invest in an ERA franchise?
• High earning potential
• Proven methodology and systems for cost reduction
• 'No Savings – No Fee' business proposal
• Low operating costs and high income potential
• Global network of more than 700 business consultants
• Awarded 'Best White-Collar Franchise' at the Global Franchise Awards 2018, 2019 and 2020
• An established brand with more than 25 years of experience
• Professional development and in-field coaching support
• Excellent work-life balance

How can I get started on setting up my own business?
Following an initial call, ERA will take you through a clear discovery process that will enable you to speak with various members of the national support team, as
well as heads of the marketing and training academy departments.

As with any franchise, it's always a good idea to do your own research before making any big decisions. If you would like to take your enquiry further, Expense Reduction Analysts will help you with a full due diligence programme, along with bank support for those who need funding.

Expense Reduction Analysts will then open up its network of franchisees for you to speak with for validation before you sign a franchise agreement.

To find out more or to request further information on franchising with Expense Reduction Analysts, click the 'Send Enquiry' button now.

Request Free Information
Send a free enquiry to Expense Reduction Analysts (ERA) for further information!
Enquire into this franchise today