The information you submit via our enquiry form is shared only with the franchise business(es) that you have selected.
The franchise business will contact you by means of email and/ or telephone only to the email address and phone number you have provided.
By submitting the enquiry form you are consenting to send your personal information to the selected franchise business.
You also agree to receive further newsletter email marketing from What Franchise.
Close

Healthy Feet Mobile Clinic
Carries out essential foot care treatments to people in their own homes
Minimum Investment
£4,499
Business Type
Care & Elderly Services
Expected Revenue After 2 Years
£45,000+
About Healthy Feet Mobile Clinic
Healthy Feet Mobile Clinic is a multi-award-winning company, offering a unique opportunity to gain a qualification as well as owning your very own franchise.
Its rewarding franchise allows you to have the lifestyle you've always wanted while helping those in your community.
How does the Healthy Feet Mobile Clinic franchise model work?
Its foot care franchise requires you to carry out essential foot care treatments to people in their own homes, making them more comfortable. In general, these are people who are elderly, who can no longer bend down to cut their own toenails.
The team will enrol you on a course to qualify as a Foot Health Practitioner and then provide you with all the tools you need to launch a successful business, including business, marketing and emotional support.
The course is primarily online-based, concluding with two weeks at a clinic for practical training and assessment. This fast-track course enables you to learn around your current job and allows you to hit the ground running once you qualify.
Healthy Feet Mobile Clinic is very different from other franchises as it does not set any targets and there is no minimum work level. Healthy Feet Mobile Clinic wants franchisees to achieve their perfect work-life balance and to enjoy a flexible career. The team has designed a franchise so that you are able to pick and choose your hours and days of work, therefore, you are able to work part- or full-time and you are able to fit your career around the important things in life.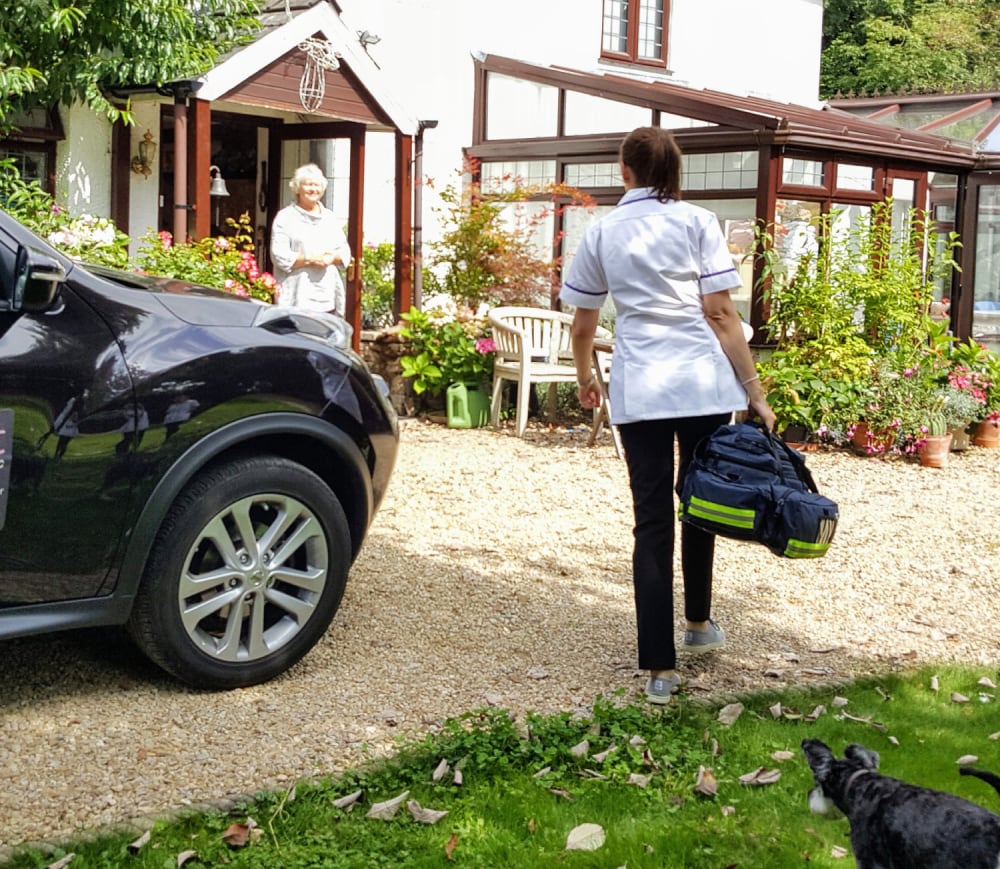 What is a Foot Health Practitioner?
A Foot Health Practitioner (FHP) is qualified to carry out routine foot care treatments and maintenance to feet.
When trained, you will have the knowledge and skillset to treat clients in your locality, often making regular visits to maintain good foot health and comfort. With all the latest equipment provided, you will be able to use a range of medical tools and podiatry products to treat everyday common conditions. You will be carrying out general foot care, which includes trimming and filing toenails, removal of hard skin and corns, diabetic foot care and treating infections. On occasion, you will be asked to remove ingrown toenails. If you ever become concerned about treating a patient, you will refer them to a GP.
The appointments are approximately 45 minutes long and you will wear gloves and a mask at every appointment.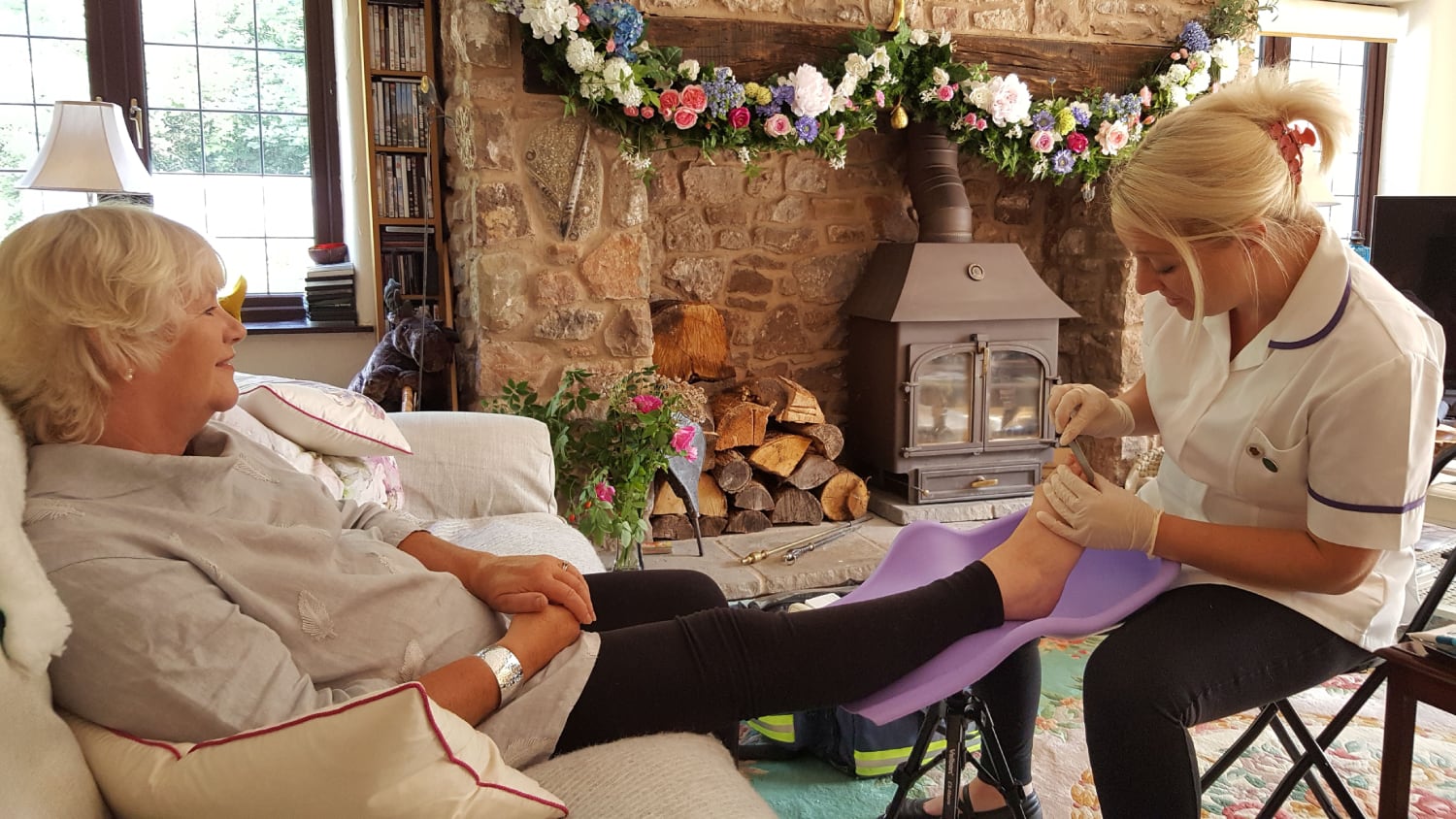 What kind of franchisee is Healthy Feet Mobile Clinic looking for?
The brand is looking for franchisees who are caring, driven and willing to learn.
The franchise is ideal for those looking to fit their career around children or those who are looking to have a slower pace of life before retirement. The Healthy Feet Mobile Clinic franchise gives you the perfect work-life balance, whichever stage in life you are at.
You will be working with a variety of people of all ages, therefore being able to engage in conversation and have a genuine desire to help others is important.
All franchisees must own a full UK driving licence and have no criminal record.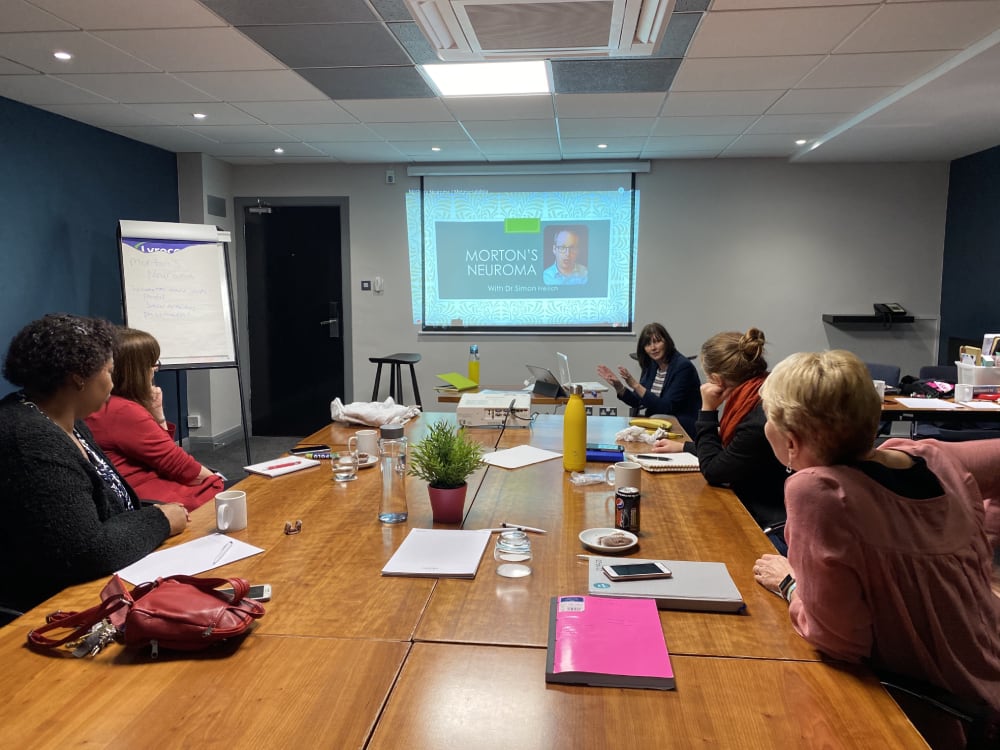 What sort of training and support do franchisees receive?
Training and support is the biggest part of the franchise. The company is passionate about encouraging franchisees to have the successful business they always dreamed of and inspiring them to be the best they can be.
Healthy Feet Mobile Clinic offers discovery days at the end of the franchise enquiry process. This gives prospective franchisees the opportunity to view typical foot care appointments and discuss the franchise further.
The comprehensive training package includes:
• Online training programme to complete theory modules. This can be achieved whilst maintaining your current job
• Clinical training – a two-week training course upon completion of theory modules
• Guidance and support every step of the way
• Ongoing Continuous Professional Development to enhance your skills and further your learning
• Business and development training
• Marketing and social media training
• Tailored business launch
• Annual conference
Full kit and uniform are supplied as part of the franchise package. As a franchise, Healthy Feet also has the buying power to enable franchisees to receive discounts on kit replenishment and accountancy packages.
Healthy Feet ensures that it keeps its franchisees up to date with the latest news, equipment and information on the market, allowing them to be at the forefront of foot health.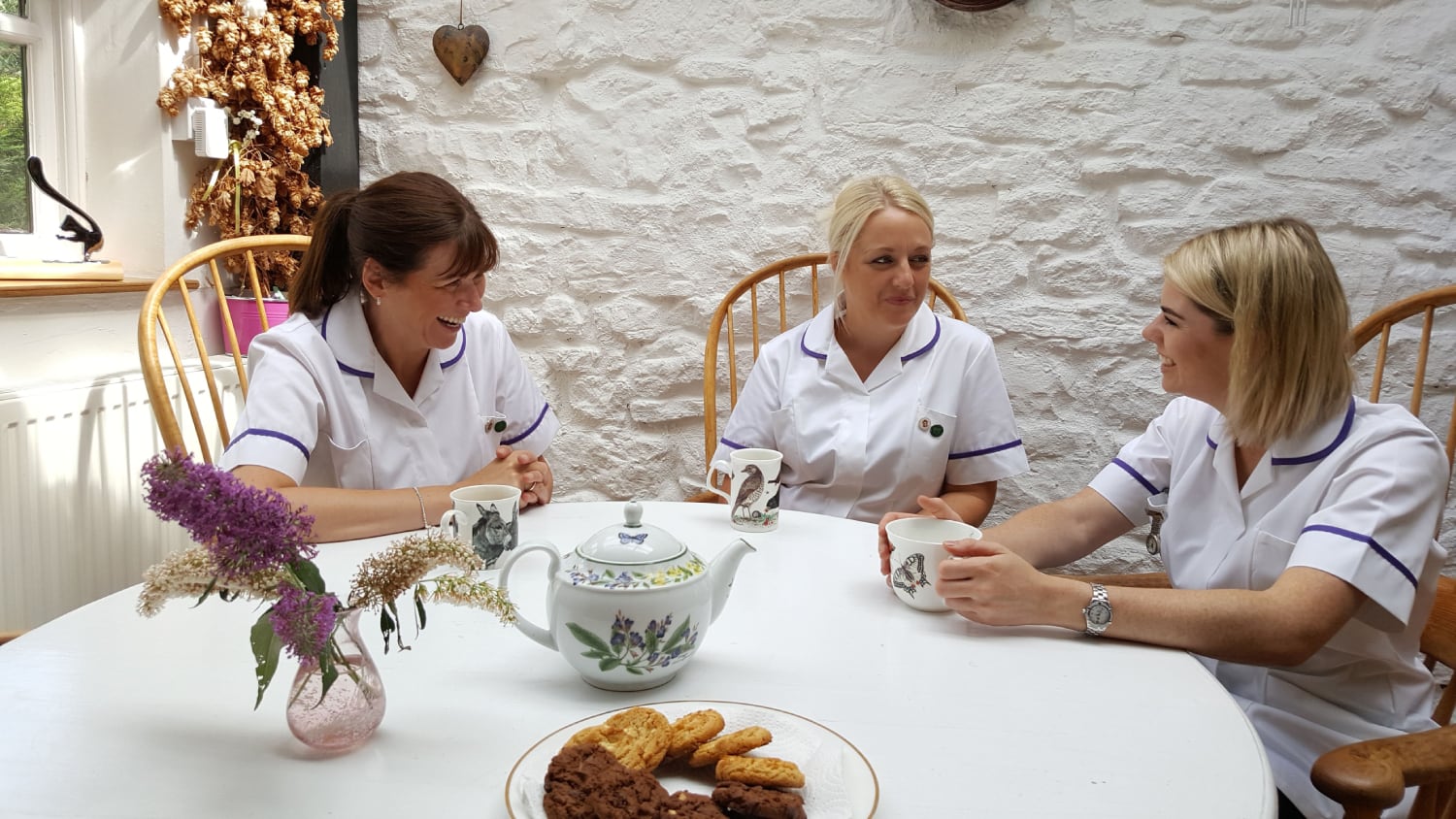 How much does a Healthy Feet Mobile Clinic franchise cost?
The franchise fee is £14,995 and as a franchisee, the Healthy Feet Mobile Clinic predicts that you will have a busy diary and receive a full-time wage within six months of qualifying.
You are able to earn as much or as little as you would like depending on how many hours you would like to work. The franchisee benefits from repeat bookings, therefore, once a franchisee has built up a client base, they can forecast their earnings easily.
How much can a Healthy Feet Mobile Clinic franchisee earn?
Working nine-to-five, Monday to Friday, your expected revenue after two years will be in excess of £45,000 per annum. Don't forget that you are able to set your own hours and days of work to suit your lifestyle.
Lisa Reddy of Healthy Feet Mobile Clinic Bolton earned a full-time wage by working part-time hours within six months of qualifying. Lisa has two small children and fits her appointments around childcare and school.
Why is Healthy Feet Mobile Clinic a good investment?
• Sociable and rewarding career that provides an essential service to your community
• No experience necessary as all training will be provided, including gaining a recognised qualification
• You are able to train whilst maintaining your current job
• Choose your own hours and days of work
• Good rate of pay
• No stress, pressure or targets
• Support and guidance from experienced Foot Health Practitioners every step of the way
• Become part of a friendly team of franchisees, sharing advice and knowledge
• Regular and repeat client base
• Recession-proof
Healthy Feet Mobile Clinic is offering opportunities nationwide as the demand for foot health is increasing in all areas of the country. With an ageing population in the UK and diabetes on the rise, only 5 per cent of foot care is being performed by the NHS. Visiting individuals in their home to give basic foot care treatments enables you and your business to provide a much-valued service to your community.
How do I start setting up my own Healthy Feet Mobile Clinic franchise?
To find out more, or to request further information on franchising with Healthy Feet Mobile Clinic, complete the form below and click on the 'Request Free Information' button now.

Request Free Information
Send a free enquiry to Healthy Feet Mobile Clinic for further information!
Enquire into this franchise today