The information you submit via our enquiry form is shared only with the franchise business(es) that you have selected.
The franchise business will contact you by means of email and/ or telephone only to the email address and phone number you have provided.
By submitting the enquiry form you are consenting to send your personal information to the selected franchise business.
You also agree to receive further newsletter email marketing from What Franchise.
Close
Did you know?
Home Instead is eligible for funding support!
Request free information in just 60 seconds!
Take the first step in becoming your own boss!
Home Instead
Home care company that helps seniors stay in their own homes for as long as possible by providing them with high-quality care and companionship
Minimum Investment
£41,000
Business Type
Care & Elderly Services
Funding Support
Third party
Total Investment
£110,000 - £120,000 (inc. franchise fee)
Franchise Fees
£41,000+VAT
Expected Revenue After 2 Years
N/A
In Brief
An award-winning, global franchise - banks will provide up to 70% funding. No care experience necessary – outstanding training and ongoing support included. A large exclusive territory with referral opportunities from local authorities and social services teams – receive national website leads for your area. Achieve ROI in just a year with projected £1m turnover by years 3 and 4, often increasing to a multi-million-pound franchise.
About Home Instead
Home Instead is an award-winning franchise company, with over 224 franchise owners in the UK alone, and globally over 1,200 across 12 countries. The home care company is committed to helping seniors to stay in their own homes for as long as possible, by providing them with high-quality care and companionship.
Home Instead was founded by Paul and Lori Hogan in the USA in 1994 when the family started caring for Paul's grandmother. The experience inspired the couple to launch a care business with a difference.
The company started franchising in 1995 and in 2004 began to go global. In 2005, Home Instead was founded in the UK.
The franchise has 65 'Outstanding' ratings (the highest possible rating) from the Care Quality Commission (CQC). This means that 25 per cent of Home Instead franchises in England have now achieved this level of accreditation. This is more than any other home care provider.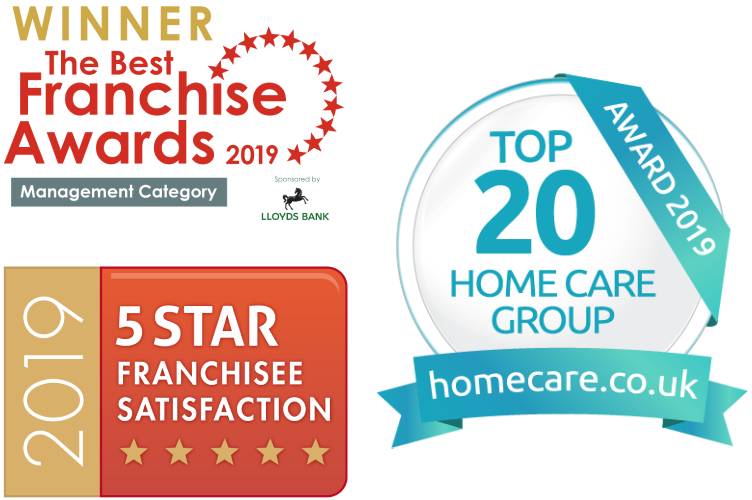 Home Instead has many accolades including what is considered to be the pinnacle in franchising, the bfa HSBC GOLD' Franchisor of the Year award 2020. It was also the number one most recommended franchise in the homecare.co.uk 2019 and 2020 Awards, which is praise as it comes from genuine client comments about the care they receive.
Furthermore, it's the only care company to have received the Queen's Award for Enterprise, in the Innovation category. This was in recognition of its relationship-led approach and focus on quality and companionship.
Finally, it has consistently achieved a five-star rating in the annual Franchisee Satisfaction Survey conducted by WorkBuzz.
How does a Home Instead franchise work?
The reason for Home Instead's success lies in its management-led business model, which has been shown to deliver outstanding care and results for its franchise owners. The company's approach is based on companionship and providing quality care that will enable seniors, wherever possible, to live independently in their own homes, where they feel most comfortable.
This strategy has already paid dividends as Home Instead's UK network of franchisees has grown considerably since it started and now supports over 15,000 clients and employs more than 11,000 caregivers.
How much does a Home Instead franchise cost?
A Home Instead franchise licence costs £41,000-plus VAT. Franchisees need a further £55,000 to £75,000 in working capital to break even in around a year. There is also a royalty fee of 6.5 per cent of monthly revenues plus VAT. The franchise thus anticipates that the total investment required is in the region of £90,000 to £110,000 which includes working capital and the franchise fee.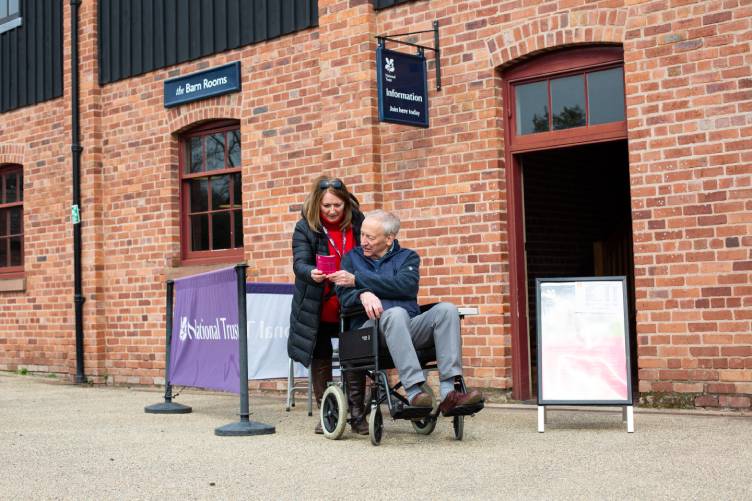 How to find funding for a Home Instead franchise?
The business has established relationships with high street banks that will look to fund up to 70 per cent of the total investment required.
How long is a Home Instead franchise granted for?
The Home Instead agreement can be renewed every five years.
What are the potential earnings for a Home Instead franchisee?
By following the business model and actively building links and promoting the franchise within the territory, franchisees can build a £1m turnover business by years three and four. The possibility of growth into a multi-million-pound franchise has been achieved by many of its franchise owners.
Did you know?
Home Instead is eligible for funding support!
Request free information in just 60 seconds!
Take the first step in becoming your own boss!
Do Home Instead franchisees need prior care experience?
No, as it is a management franchise, no previous care experience is required. Franchisees will have a team of care professionals who will manage and deliver the care. Home Instead's experienced and supportive team at the national office will set the standard and will ensure that all the right systems and processes are put in place.
Franchisees will also receive Home Instead's range of specialist and ongoing support, covering issues such as business development, IT, marketing, care, quality, standards and finance. The national office also provides new owner, 90-day and 180-day development programmes.
In addition, franchisees enjoy support from the network itself, as Home Instead's franchise owners are encouraged to build strong relationships with each other and to share best practices, issues, solutions, their ideas and experience.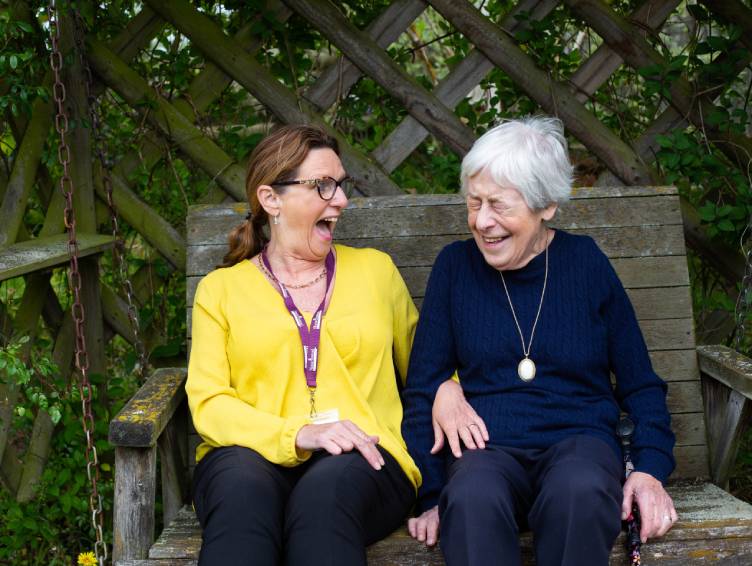 What skills do I need to become a successful Home Instead franchisee?
To become a franchisee, you will need to have a caring and compassionate nature, a desire to help people, and the skills needed to be an effective leader. You will also be expected to share the company's ethos and vision.
Is running a Home Instead franchise a full-time job?
This is a management franchise and initially, in the early days, you will be very much full-time in the business. However, as you build your team and become more established you will be able to increase your flexibility and time in the business as you continue to develop and grow your franchise.
Does a Home Instead franchise cover an exclusive territory?
As a franchisee, you will have your own territory. After careful research of the market, Home Instead has made sure that every franchise owner has the same business and earning potential.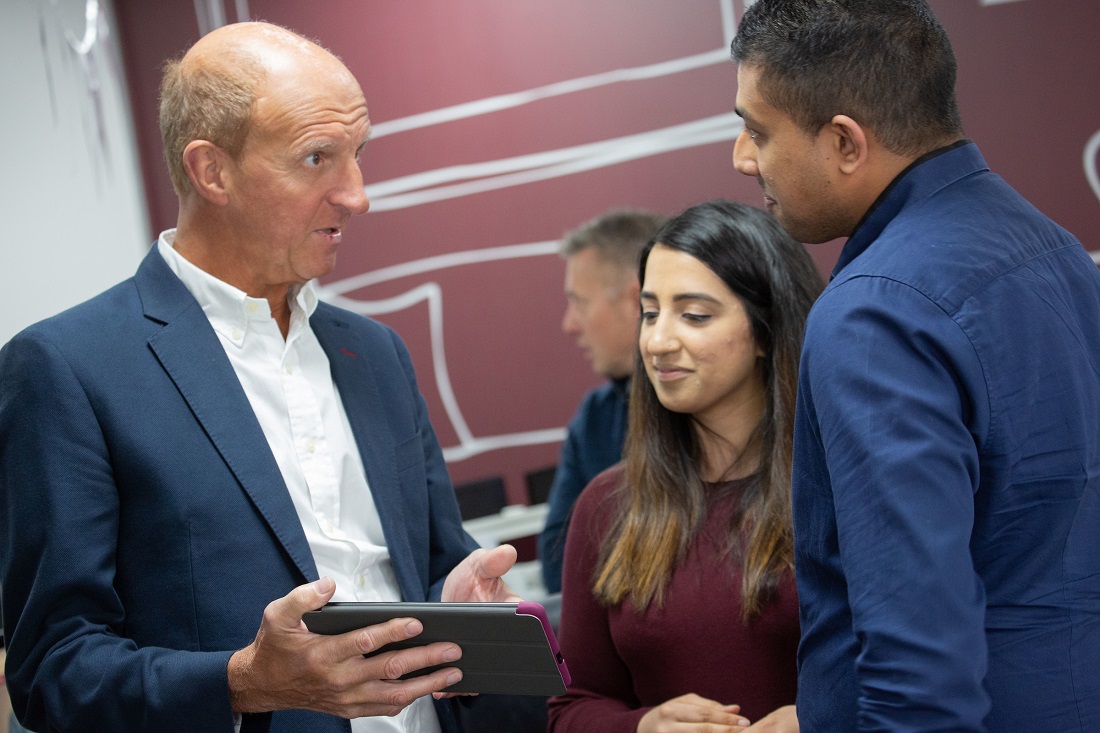 Where can I find territories for a franchise with Home Instead?
There are territories currently available throughout the UK and a small number of resale opportunities for those looking for an established business. If you're interested in a Home Instead franchise, fill out the enquiry form on this page.
Why choose a Home Instead franchise?
There are great opportunities for business growth and the potential for both personal and financial rewards is huge. The UK has an ageing population, and there are high levels of demand for the service that Home Instead offers.
Home Instead is a widely recognised brand in a rapidly growing market, both in the UK and abroad. Globally, the company operates in 12 countries and has over 1,200 offices worldwide. As Home Instead is a global franchise, this means that franchisees can benefit from the knowledge and best practices that have been proven to be successful worldwide. This knowledge is passed on to offices that operate in local communities across the UK, thus, providing personalised services.
Home Instead's mission is at the heart of everything it does which is – "to be the most admired care company, through changing the face of ageing".
How can I apply for a Home Instead franchise?
The first step towards starting your own Home Instead franchise is to complete the form on this page.

Request Free Information
Send a free enquiry to Home Instead for further information!
Enquire into this franchise today