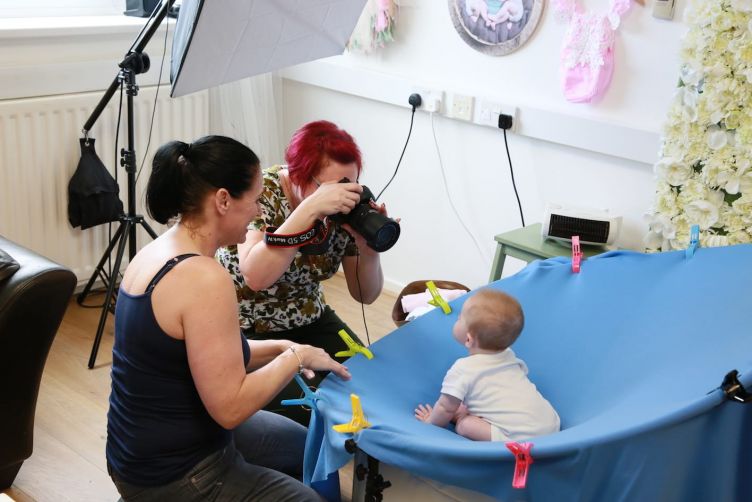 The Photography For Little People franchise has expanded to Milton Keynes and Northamptonshire - its latest team member is Jules.
With her love for photography, Jules wanted to make a change in her working life. She started to research franchise opportunities, which is where she found Photography For Little People.
Impressed
Jules explains: "When Jan came to meet my husband and I, we were both so impressed with the franchise, with Jan, the ethos of the family of franchisees and the finished product that we wanted to be part of this. "What was really surprising was that there was no pressure put on us to make a decision."
Jules says she was nervous at the start of her training: "Melanie, however, put us at ease straight away. She's a lovely down to earth person, who was a pleasure to work with for a week.
"The atmosphere is so relaxed in the studio and she is so chatty with the clients that it feels natural to follow her lead and absorb the knowledge she has built up over her many years as a photographer.
"Melanie runs a successful franchise, with clients who continue to come back time and time again, while training new franchisees using the model and success of her own business."
Our Guide to Getting Started in Franchising
Grow yourself from a franchising no to a franchising pro!