The information you submit via our enquiry form is shared only with the franchise business(es) that you have selected.
The franchise business will contact you by means of email and/ or telephone only to the email address and phone number you have provided.
By submitting the enquiry form you are consenting to send your personal information to the selected franchise business.
You also agree to receive further newsletter email marketing from What Franchise.
Close
Did you know?
Coffee Blue has outlets available across the UK
Request free information in just 60 seconds!
Take the first step in becoming your own boss!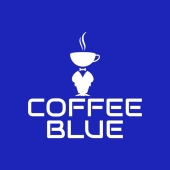 Coffee Blue
Coffee Blue is a van-based, mobile coffee supplier that delivers hot drinks on-the-go.
Minimum Investment
£16,950
Expected Revenue After 2 Years
N/A
About Coffee Blue
Coffee Blue is a van-based, mobile coffee supplier that delivers hot drinks on-the-go.
Coffee Blue's award winning blend of coffee, state-of-the-art van and unrivalled support network gives you all the tools to make your business a success.
With over 30 years' experience in both the van conversion industry and mobile catering, Coffee Blue knows what it takes to create a coffee van that is easy to use.
Company history
Coffee Blue's journey began in 2006 when Gareth Edwards and Colin Smith formed Vantastec, a company specialising in refrigerated vehicles and van conversions. All makes and models of vehicles have been transformed into temperature controlled or refrigerated vans at their factory.
What started as a project in a home office has grown into a nationally recognised company determined to innovate and change the light commercial vehicles sector for good. From their initial premises in Penallta, South Wales, they began working towards becoming the number one provider of refrigerated van conversions.
In 2013, the company moved into a larger, 28,000 sq ft unit in Ystrad Mynach. This is where their team of 50-plus office and workshop staff are still hard at work.
Three years later, at an exhibitor's show in London, Gareth and Colin got their first taste of what the mobile coffee industry looked like - and instantly knew they could do better. Within 10 minutes of the ride home, a business plan was already written.
In September 2018, Coffee Blue's first franchise officially launched in Harrogate, North Yorkshire. Less than a year later, the company's 10th franchisee joined the team. So it's safe to say Coffee Blue is moving full steam ahead.
Which brings us to where the company is today. Coffee Blue's behind-the-scenes team has grown significantly and now has franchisees spread across the country delivering delicious coffee and food to customers.

How does the Coffee Blue franchise model work?
The Coffee Blue philosophy is to offer a low start-up fee of £16,950, so that franchisees can be their own boss as soon as possible. For this fee you receive an exclusive territory to sell your coffee, professional training and discounted membership to the Nationwide Caterers Association (NCASS) as part of the Coffee Blue start-up package.
Finance forecasts based on existing franchisees estimate your annual revenue to be upwards of £90,000 - but this doesn't include events and weekend work. If you add events and weekends to that, the rewards might be even greater.

What support and training does the Coffee Blue franchise offer?
Coffee Blue offers an extensive support and training programme that covers all aspects of your new business. The franchisee will receive professional training at the company's head office in Wales. Coffee Blue offers a Barista training course - the lessons are taught at a stress-free pace as the team introduce franchisees to the art of coffee making.
The training will teach the franchisee all the necessary skills to set up a coffee machine and grinder, about freshness and packaging and cleaning and maintenance. Trainers are on hand to answer any questions a franchisee may have about coffee, the coffee making equipment and to make sure the franchisee will be comfortable handling both.
Coffee Blue works closely with franchisees to make sure they are not only fully trained, but also help plot out franchisees' first routes and suggest daily locations, including business parks, office blocks, factories and even building sites. These are key areas where people are to be found every day, providing the foundation of a successful business.
Did you know?
Coffee Blue has outlets available across the UK
Request free information in just 60 seconds!
Take the first step in becoming your own boss!
As well as training, Coffee Blue also offers support with promotion, including locally optimised web pages with automatic lead allocation, professionally designed leaflets and business cards and corporate branded giveaways. Each franchisee will also receive 36kg of Coffee Blue blend coffee, 2,500 branded cups, napkins and van running stock, plus their own Coffee Blue branded clothing.

How do the Coffee Blue vans differ from other vendors?
All Coffee Blue vans - the van of choice being a silver Ford Transit Custom - start life as refrigerated vehicles, which means fresh, chilled food and drink thanks to the van being fully temperature controlled.
With the addition of side loading door areas, the van offers ample chilled space on one side and an attractive shelving unit for products on the other. The large loading area allows the franchisee to hold stock to carry out catering events or for overnight chilled storage. The temperature controlled self serving display unit holds a plentiful amount of chilled and dry food products and can be used for both hot and chilled products.
Coffee Blue fits holding ovens reaching temperatures of 75°C in its vehicles. Designed and built at its factory, the holding oven is larger than those of competitors.
The area for serving is fully temperature controlled and with units at the rear for chilled food, franchisees' food offerings will be perfect every time.
The vans have a 5-star hygiene rating and Coffee Blue is always researching new technology to improve things further. They boast that their skilful conversion and the beautiful engineering of the vehicle means greater reliability and lower initial and ongoing costs compared to every other coffee van.
They run on LPG (liquid petroleum gas), which is widely available, or can be plugged into the mains, rather than diesel, which can often be noisy, expensive and gives off an odour.

What happens if the Coffee Blue van breaks down?
Coffee Blue maintains a team of mobile engineers, giving them a national reach should there be problems with a franchisee's coffee van. An office-based service team can offer franchisees the chance to hire a replacement mobile van should the franchisee's vehicle break down. This will be particularly handy should the van become unusable and require repairs.
Coffee Blue will also be on call to help with any issues that arise over the coffee making equipment.
The option for vehicle hire is one Coffee Blue is particularly proud of, as it will prevent franchisee's from losing income while their own coffee van is under repair - a service no other franchisor offers.

How in demand are mobile coffee van services right now?
According to a Mintel report, the market for purchasing hot drinks out of home grew by 37 per cent in the five years to 2016, reaching £3.4 billion in 2016. Research by packaging specialist Huhtamaki in 2017 concluded that around 80 per cent of the UK population buys a takeaway hot drink and almost a quarter buy them two or three times a week.
Of these, coffee accounts for 77 per cent of hot drinks bought, with lattes topping the list of favourites, according to Square UK, followed by Americano, flat white, cappuccino and filter coffee.

How can I get started on setting up my own coffee van franchise?
Taking the first steps to a Coffee Blue franchise will involve training at its headquarters in Wales. To find out more or to request further information on franchising with Coffee Blue, complete the enquiry form on this page.
Request Free Information
Send a free enquiry to Coffee Blue for further information!
Enquire into this franchise today