The information you submit via our enquiry form is shared only with the franchise business(es) that you have selected.
The franchise business will contact you by means of email and/ or telephone only to the email address and phone number you have provided.
By submitting the enquiry form you are consenting to send your personal information to the selected franchise business.
You also agree to receive further newsletter email marketing from What Franchise.
Close
Did you know?
Coffee Planet is eligible for funding support!

Request free information in just 60 seconds!
Take the first step in becoming your own boss!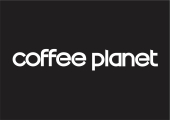 Coffee Planet
Coffee Planet fuses the finest Arabica specialty coffees with the rich theme of the Arabian Peninsula
Minimum Investment
£50,000 - £ 250,000
Franchise Fees
10000-20000
Expected Revenue After 2 Years
N/A
About Coffee Planet
Coffee Planet is a next level café experience - a fusion of the world's finest 100 per cent Arabica specialty coffees and the rich theme and heritage of the Arabian Peninsula.
The company's premium grade coffees are a taste experience like no other, boasting rich aromas, complex taste profiles and a soothing finish. Coffee Planet sources the world's finest coffee beans direct from farmers in over 20 countries and roasts them to perfection in its roastery in the UAE.
Coffee Planet is the largest coffee roaster in the Middle East - doubling its capacity in 2019 with investment in its process - and is now capable of producing 200 tons of specialty coffee per month.
The company's cafés mirror Coffee Planet's origins - warm, with golden hues - reflecting the smooth, sandy landscape that gave birth to coffee roasting some 500 years ago. Proud of its homeland, Coffee Planet café designs showcase regional landmarks and tell guests of the company's history and mission statement.
Coffee Planet coffee is special - it's a fact and the company can prove it. Coffee that scores over 80 points out of 100 on the Specialty Coffee Association grading scale is known as 'specialty' and Coffee Planet uses nothing but these premium grade beans. You really can taste the difference and that's why once its customers have indulged, they never go back.
This specialty Arabica coffee segment is the growth area in the global coffee industry and Coffee Planet wants to become the UK's first branded chain of café concepts to deliver the taste, depth and complexity of flavours the modern, demanding coffee lover is looking for in 2020.
Coffee Planet believes everybody in the world deserves the opportunity of tasting this superior coffee - and that is the company's mission.
How does the Coffee Planet franchise work?
Coffee Planet has two franchise options:
• Master agreements, with a territorial exclusivity, a development schedule and the right to sub-franchise, subject to Coffee Plant approvals.
• Single site licenses, enabling a steady and measured growth plan.
Who is the ideal Coffee Planet franchisee?
Coffee Planet sees its future partners as bright, positive individuals, intent on becoming brand ambassadors, pioneering its vision and industry leading service levels. They are strong in business acumen, with razor sharp attention to detail, especially when it comes to delivering the growing demand in customer expectation.
Partners need not have had a long history building food and beverage experience, but will be proven champions in comparable commercial operations. They will see opportunity where others would not, always looking to overcome the next challenge and over-deliver on performance.
Early birds, self-starters, hard-workers, cleanliness freaks and perfectionists are all welcome to the party. Elbow grease and thick skin are key attributes. The more you put in, the more you will take out - and customers love to see a dedicated, hard-working professional. Guests are glad to part with their hard-earned money in return for quality attention to detail and heightened service levels.
What does a Coffee Planet franchisee get for their money?
In return for partnering with Coffee Planet, the company's dedicated team of professionals help every step of the way in delivering your successful new business - be that full café, kiosk or cart models.
From site selection, cafe design, sourcing food suppliers and costing, through to full menu engineering, Coffee Planet is by your side. From promotion planning and marketing execution to cost analysis and stock auditing, you won't shake the company off.
Social media management? Check. Competitor review? That too. And, of course, full pre-opening training of all café staff in barista skills, latte art, food preparation, selling skills and customer engagement.
Did you know?
Coffee Planet is eligible for funding support!

Request free information in just 60 seconds!
Take the first step in becoming your own boss!
And just when you thought Coffee Planet had shown you its full bag of tricks, it will be urging you on to your next location and the next. In addition, once established, the company offers top-up training on demand, with regular territory auditing and quality checking.
How much does a Coffee Planet franchise cost?
The company's range of investments starts from £50,000 for a fully kitted out cart model, ready to pour its first coffee and warm its first croissant. A 1,200 square foot café will cost approximately £180,000 to fit out and will have that first smoothie blended in a jiffy. A kiosk operation is somewhere in the middle at around £80,000, with a few tables and chairs thrown in.
These are approximations and dependent on labour and materials costs.
Does Coffee Planet assist franchisees with site selection?
Yes. Coffee shops cater to communities and Coffee Planet is no different in seeking out such locations, be that on the high street, in shopping centres, sports venues, offices, transport hubs, and hospitals or at large-scale events.
Coffee Planet welcomes franchisees seeking out suitable locations early in their journey - even before they've signed a deal with the company. It can help you in your landlord negotiations and guide you on the commercials, if needed.
In addition, Coffee Planet's design manuals provide you with all the themes, palettes and materials, so you will never wander off the brand path.
What's the potential return on investment of a Coffee Planet franchise?
The company's modelling highlights that the right café investment should be clawed back in around two years, with a kiosk looking to pay back in eight months. These are the company's estimations, but it says it's rarely off the mark.
What locations or territories is Coffee Planet looking to operate in?
The company has franchise opportunities available throughout the UK, with territory exclusivity available for multi-site operators, as mentioned above.
What are the Coffee Planet franchise's terms of agreement and renewal?
Coffee Planet franchise agreements are offered over 10 years for a master agreement and five years for single sites.
They are renewable at the completion of their initial term, providing all terms and conditions contained in them are met for the duration. Fees are only payable at the beginning of the first term, so there are no renewal fees.
Does the Coffee Planet franchise represent a good investment?
Yes. The specialty Arabica coffee segment is the growth area in the coffee industry, while coffee remains a high growth category, with attractive margins.
Why choose a Coffee Planet franchise?
Coffee Planet offers a differentiated brand, a high quality core product and expert know-how. It has seven Q-Graders in its team (there are only 11 in the entire UAE). These are the industry specialists recognised by the SCA to score and grade coffee (think wine experts).
Add to this the company's stylishly themed café designs and competitive fee structure and you will be hard pressed to find an investment proposition with so much temptation and opportunity.
How can I get started on setting up my own Coffee Planet franchise?
Coffee Planet is a regular exhibitor at UK trade shows, where its team will be only too happy to explain all it can about its franchising opportunity. Alternatively, complete the enquiry form on this page.

Request Free Information
Send a free enquiry to Coffee Planet for further information!
Enquire into this franchise today