The information you submit via our enquiry form is shared only with the franchise business(es) that you have selected.
The franchise business will contact you by means of email and/ or telephone only to the email address and phone number you have provided.
By submitting the enquiry form you are consenting to send your personal information to the selected franchise business.
You also agree to receive further newsletter email marketing from What Franchise.
Close

Amazon
The Amazon Delivery Service Partner (DSP) programme enables entrepreneurs to launch and operate their own parcel delivery business
Minimum Investment
£25,000
Business Type
Delivery Haulage
Expected Revenue After 2 Years
N/A
About Amazon
The Amazon Delivery Service Partner (DSP) programme enables entrepreneurs to launch and operate their own parcel delivery business
With low start-up costs, built-in demand, and access to Amazon's technology and logistics experience, the DSP programme gives an opportunity to hand-on owners to build and grow a successful parcel delivery business.
What does being an Amazon Delivery Service Partner involve?
Through the Amazon Delivery Service Partner (DSP) programme, entrepreneurs across the country can launch and operate their own parcel delivery business through a fleet of up to 20 vans in less than six months.
The Delivery Service Partner (DSP) programme provides an opportunity for strong leaders who are passionate about starting their own business. Joining a robust community of small businesses, you will help deliver thousands of parcels to customers every day.
What does the Amazon Package provide?
• Get you started
Benefit from deals on Amazon-branded vans, comprehensive insurance, industrial-grade handheld devices, and other services help you get your delivery business up and running.
• Provide training
Amazon provides multi-week training to ensure you're set up for success, starting with a one-week introduction to Amazon in the company's head office location, followed by time in the field working alongside the community of existing owners and drivers to learn the tips and tricks of operating a successful delivery business from those who know it best.
• Give you a comprehensive toolkit
Amazon gives you tools and technology to run your business, including daily processes designed to keep your operation running smoothly.
• Offer on-demand support
Owners receive support from Amazon, which includes an operations manual, driver assistance for on-road issues, and an account manager.
• Share our experience
Amazon shares more than 20 years of technological and logistics experience to guide you in one of the fastest-growing industries in the world.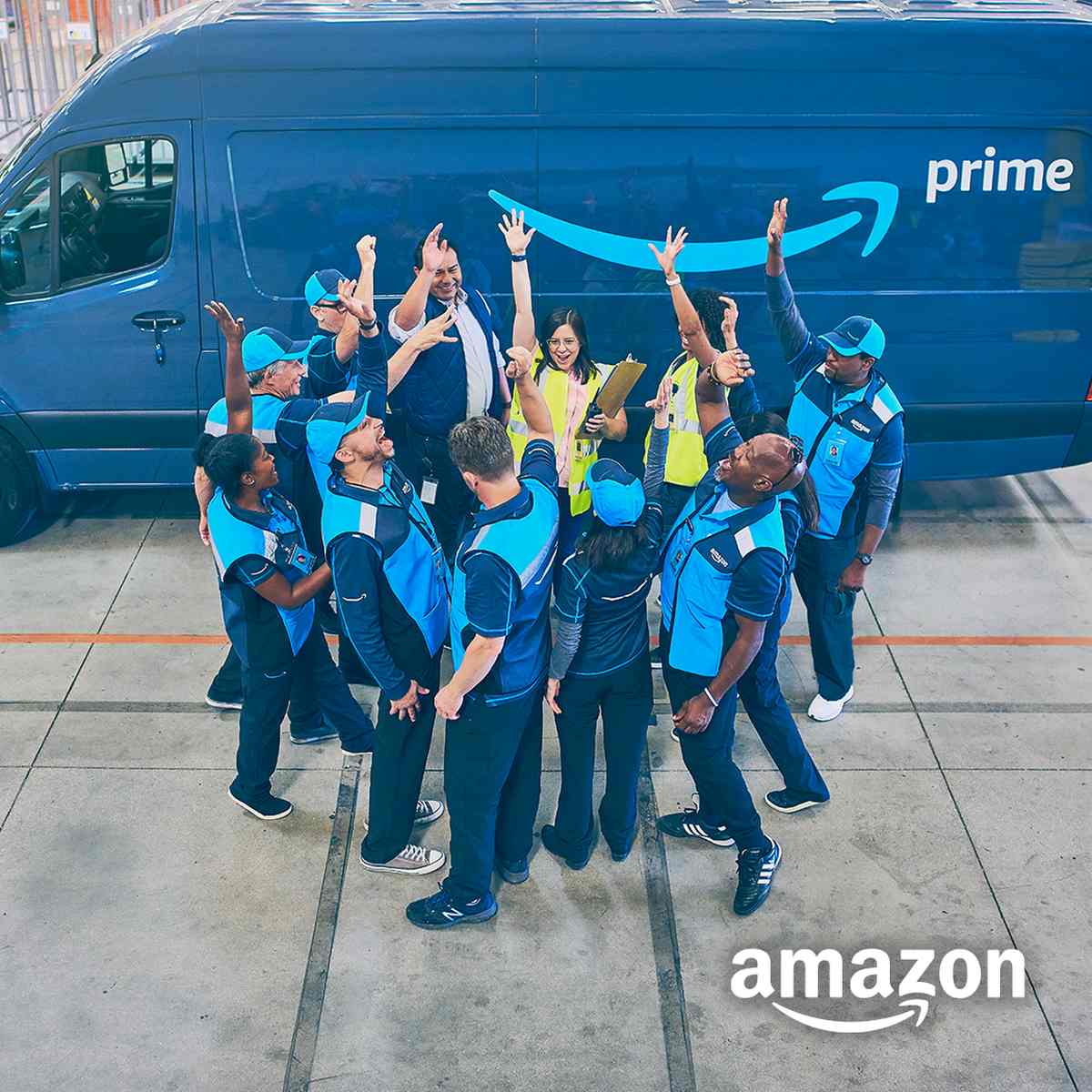 How much does it cost to become an Amazon Delivery Service Partner?
Leveraging Amazon's deals makes the entire setup process easy. Amazon has negotiated deals on startup assets and ongoing business management services with top-in-class third-party providers to help you get your business started for as little as £10,000. To integrated the program and fully run your own company, £25,000 in liquid assets are required to cover setting up costs (Business entity formation and licensing, accounting costs and lawyer fees, setup supplies, driver selection, etc)
Successful DSP owners can expect:
• Annual revenue potential: £900,000-£1.8m
• Annual profit potential: £50,000-£150,000
Where in the UK can I start my own Amazon business?
The program is currently operating in UK, Germany, Spain, Italy and North America. Locations all across the UK are currently available, feel free to fill in your preferred location whilst applying onto the portal.
Amazon will work with you to assign you to the nearest station from your home. That is where all operations are conducted and vans parked. Presence on-site is required at least five days a week, especially at the start in order to get your business up and running!
Case study
"Anyone who has ever worked in logistics knows how challenging it is to start a business – from procuring a fleet of vans to getting insurance. The deals negotiated by Amazon helped lower the barrier for entry. It's what made this opportunity a reality for me."
Roger, Amazon DSP Owner in Hemel Hempstead, UK
What kind of person is Amazon looking for?
Amazon is looking for hands-on managers who have the will to create a culture of hard-working driver and deliver results. In the delivery service business, it is vital to always put the client first and work backwards. If you're a customer-obsessed people person who enjoys a high-speed environment, this exciting challenge is the ideal opportunity for you.

Request Free Information
Send a free enquiry to Amazon for further information!
Enquire into this franchise today